STÉPHANE ROLLAND HAUTE COUTURE AUTUMN-WINTER 2022/23 COLLECTION

"Tribute to Barbara"

BY SUNA MOYA - 21 JULY 2022
STÉPHANE ROLLAND HAUTE COUTURE AUTUMN-WINTER 2022/23 COLLECTION
"Tribute to Barbara"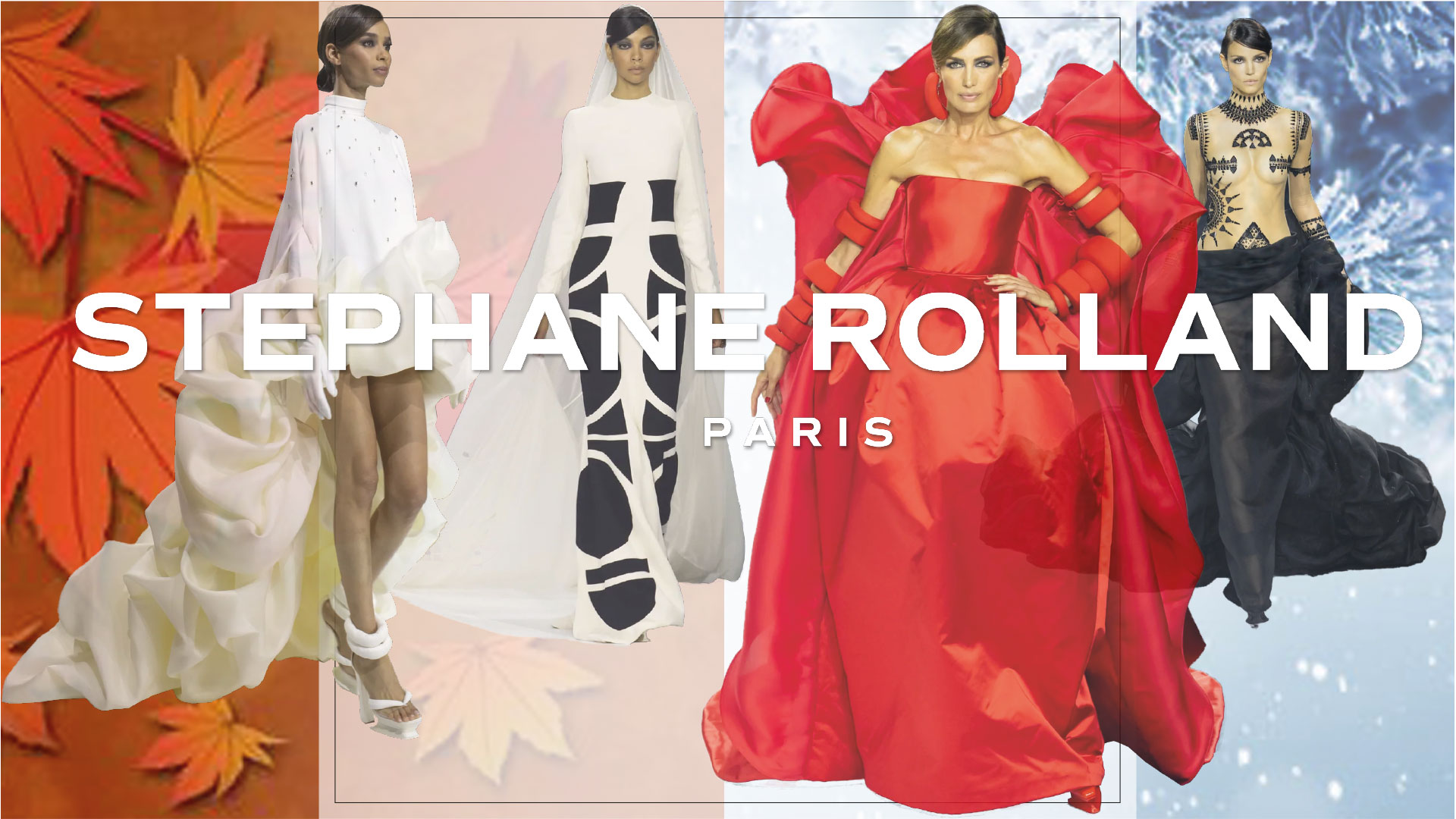 ---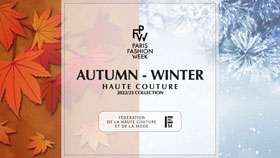 `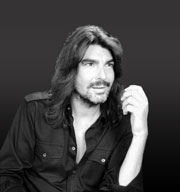 STÉPHANE ROLLAND
Designer

@stephanerolland_paris
stephanerolland.com


---


"Tribute to Barbara"


Stéphane Rolland unveiled his recent haute couture looks - The Autumn-Winter 2022/23 Collection at the iconic Théâtre du Châtelet in Paris. For his show, the couturier transported us back through time with a moving homage to the famous singer Barbara, who departed almost 25 years ago.

With our sight transfixed by the large screen projecting the image of this legendary French artist in a black &amp: white film followed by a poetic tribute speech from actress Valérie Lemercier, recounting her touching memories in her own words. She described emotions Barbara had felt before her performances backstage while waiting for the curtains to open. It was not by coincidence that the Théâtre du Châtelet was the chosen venue because it was the same place at which she last performed in 1993.

Nieves Alvarez, the muse of Stéphane Rolland, opened the show wearing a statement long black padded satin coat with a short black jumpsuit and thigh-high boots.

On a black and white runway amongst an impressive 33-looks in the collection are voluminous dresses, asymmetric tunics, gowns and a sweater in alligator. There were black velvet jumpsuits, long-padded bomber dresses in duchess satin with long trains. A section of the collection is African-inspired "tattoo motifs" replicated on the dresses.

It is a bold and elegant collection with statement earrings and large chain necklaces accessories.

The show was a beautiful tribute to an enigmatic woman, a poetic account through feminine yet powerful designs which are elegant, sensual, and so very glamorous.

Nieves Alvarez closed the show wearing a spectacular voluminous poppy dress made in red satin duchess and gazar before the finale where she posed and where where behind her the curtains opened, leaving the audience in bewilderment to realize that the black block where we had been sitting and watching the fashion show was the stage as we looked in front of us onto the empty seats of the theatre.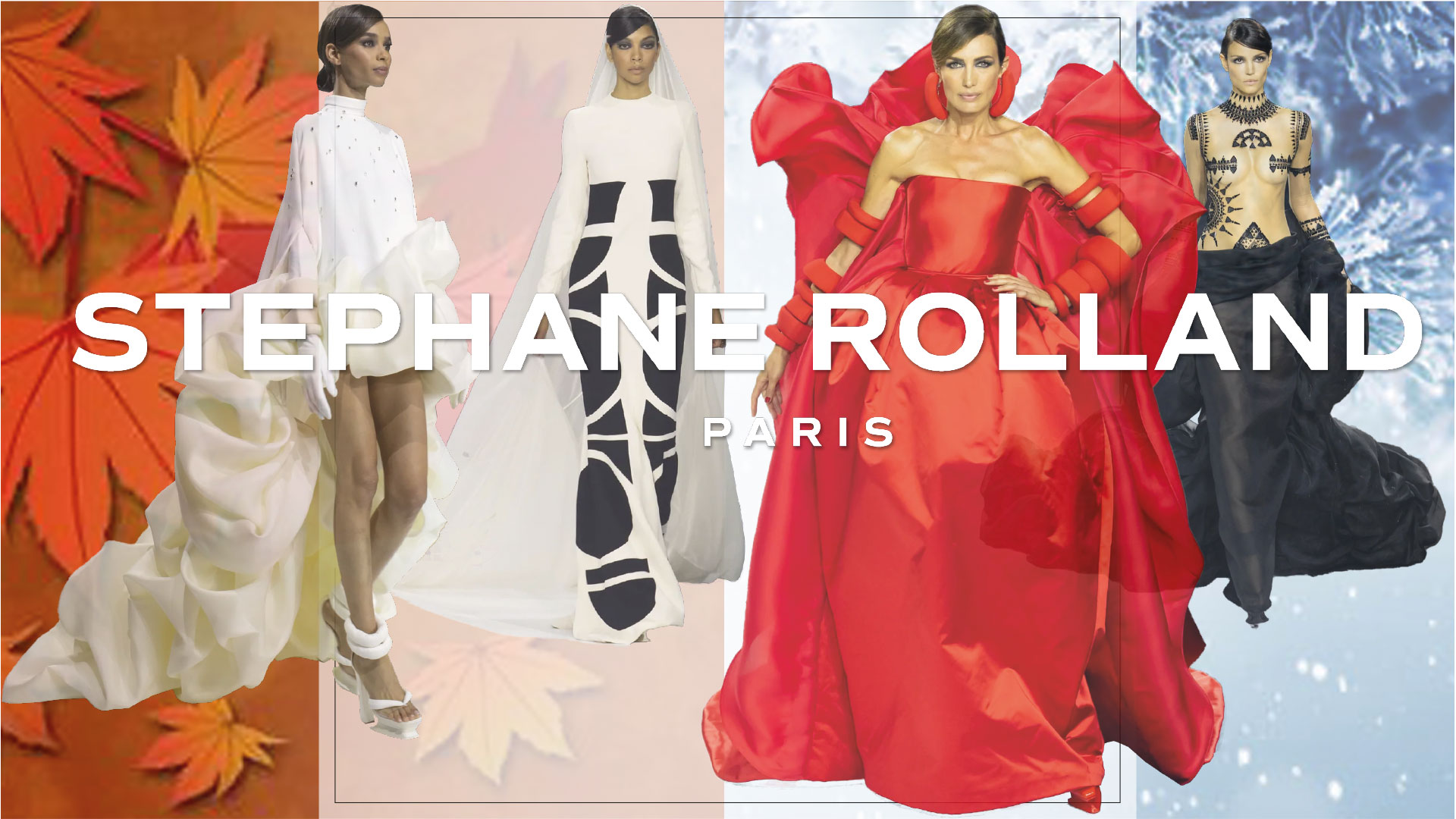 STÉPHANE ROLLAND HAUTE COUTURE COLLECTION
The Autumn-Winter 2022-2023 Presentation
THE STÉPHANE ROLLAND LOOKS