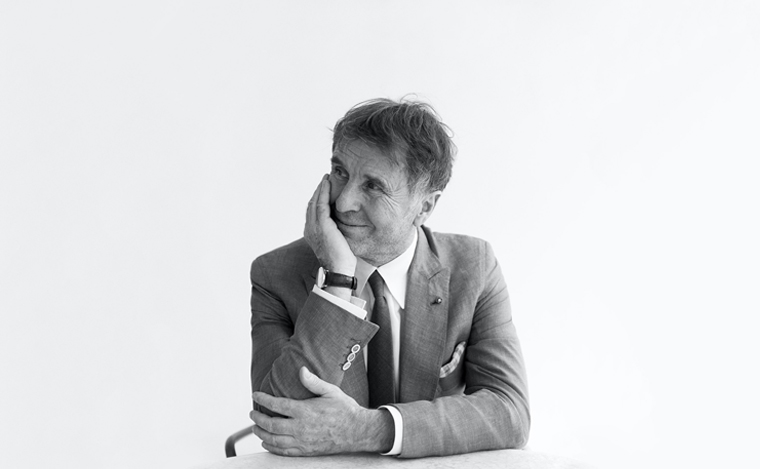 Due to the rapid spread of the COVID-19 around the world, many countries are going through very difficult times, and people's daily lives are seriously affected. Italian luxury group founder Brunello Cucinelli sent a letter entittled: The "Spring Letter" to all his employees and friends that encourages everyone to actively face COVID-19. The return of swallows has always been a natural phenomenon when the earth returns to spring, and joyful chirp of swallows is also a sign of the getting lively of everything in the earth. Brunello Cucinelli wrote at the beginning of the letter:"Who sends the swallows? Almost always, when I'm away on business during the first days of March, I call home and ask if the swallows have returned to Solomeo. I ask this question for two reasons: because I've loved them since I was a child, and because sometimes, I've heard, they stop coming back to some countries; maybe they don't fit in there anymore, and I find this a little unsettling."

"So this year too I had been waiting for them for a few days, because you can set your clock on them: on March 15 or so, here they are again, with their joyful chirping and harmonious twirling. And sure enough, yesterday, all of a sudden, they arrived. While I was sitting in my office inside the ancient castle, face to face with my morning thoughts, I caught a glimpse of them, already frenziedly busy hunting insects, coming and going laboriously under the eaves of the roof, where I welcome them as one of the most beautiful gifts of Creation. Every year I rejoice at the swallows, but in this slightly less easy year I sort of saw in them the symbol of rebirth."

Because of COVID-19, many people have learned to look at life from a different perspective. We have learned to reconcile ourselves in the past when we didn't understand or tangled things. Brunello Cucinelli says: "A few days ago I thought of us all as sailors. I like this image, because that's how Dante saw the men who pass through life. At times like this we perceive our nature as sailors even more: like Ulysses, we tie ourselves to the mast if there is a storm, and like Christopher Columbus we gaze into the horizon in search of the first birds, divine messengers of land and our Mother Earth."

"Every good sailor knows that a lighter boat is easier to steer; today, abiding by the rules of those who are responsible for our health, we have relieved ourselves of many petty habits that we perhaps believed to be indispensable to a happy life. Instead, how surprising it is to realize that after all we feel lighter, among our family, among us, in a harmonious life from another time. I would like us all to learn to see the joy that there is in painful things too."

"In today's suffering there is also the good of the moral reaction that will make us better, and perhaps tomorrow, when the memory slips away along with the suffering, we will come to the same conclusion as Aristotle, who once said that even calamities have a soul and can teach us a wise life."

We must believe that everything will be better. We must believe that today's waiting and distance are for tomorrow we smile and hug each other. Brunello Cucinelli reiterated his hope: "My dear friends and sailors, who have witnessed with me the birth of our beautiful company and who enliven it every day with your brilliant minds, I would like you to be able to steer the wheel of your vessel, just as I - as a boy - managed to keep the plow straight, while my father happily admired those straight furrows, enchanted by their beauty."

"I would like you to acknowledge the truth within the measures laid down by our esteemed leaders in the current crisis, leaders of Science, Government, Health, and I would like you to comply with them with patient discipline. I would like you to be aware but not apprehensive; I would like the certainty of a return to life as usual to be alive in you."

"There have been, in every part of the world, times and events much more painful than the present ones; yet they are now all over. The grey clouds always move away and let the free sky welcome the swallows; and you see, we do not know who sends them, but here they are, the swallows have already arrived" - BRUNELLO

Source:

BRUNELLO CUCINELLI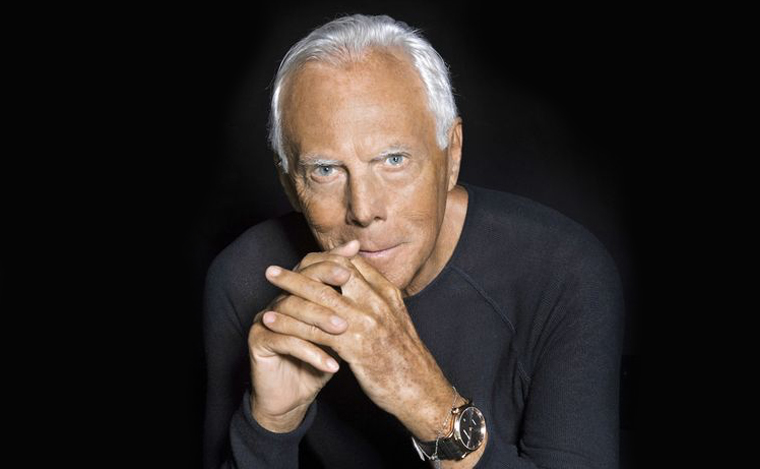 Italian clothing designer Giorgio Armani bought the pages of major Italian newspapers and published a letter of thanks to all healthcare professionals, thanking them for their tremendous efforts in responding to the sudden emergencies of the new crown contribution.

For Milan Fashion Week, the respected designer Giorgio Armani cancelled the Autumn and winter fashion show on the premise of protecting the health of employees and guests. Armani, who had reportedly donated 1.25 million euros to hospitals and related causes in his native Italy earlier in March. Giorgio Armani has always followed closely the work of major hospitals in Italy. He had aspired to become a doctor when he was a child and studied for several years at the Milan Medical School.

The following is the letter to all the medical staffs:

"It is moving to see you engaged in your work with the difficulties and great efforts that the whole world now knows. And above all I see you cry. I believe this feeling is connected to my dreams to pursue a medical career when I was young and looking for my way. The Giorgio Armani organisation is sensitive to this reality and is close to all of you: from the stretcher-bearer to the nurse, from general practitioners to all the specialists. I am personally close to you." - Giorgio Armani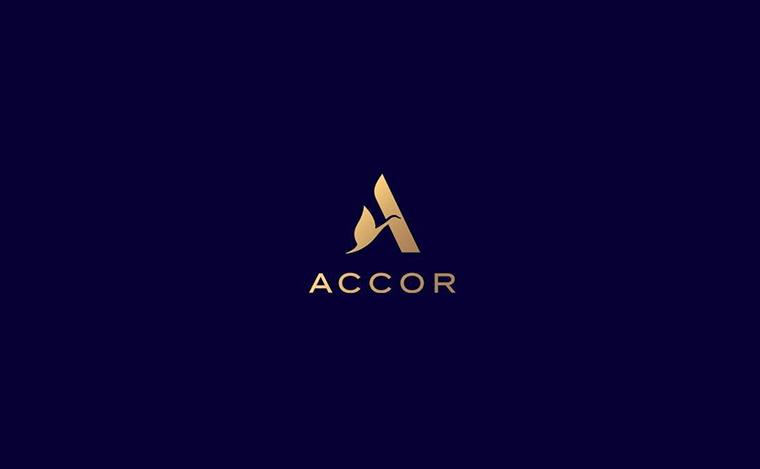 Accor has been prioritizing the safety and wellbeing of its customers and employees on a daily basis for more than 50 years. France currently faces a health crisis and the Group has decided to make its services available to front-line medical staff, to all French people engaged and mobilized in the fight against the spread of Covid-19, and to the most vulnerable populations.

The CEDA telephone help desk – Coronavirus Emergency Desk Accor – has been created in order to centralise needs and provide accommodation solutions across France in collaboration with Accor Group's hotel owners and the relevant authorities. As a result, requests can be sent directly by email to ceda@accor.com. This platform means we can respond quickly to needs and emergency situations.

So far, more than 40 hotels (hotelF1, ibis budget, ibis, ibis styles, Mercure and Novotel) are offering a total capacity of 1,000 to 2,000 beds to accommodate homeless people throughout the country. Accor is continuing to work in conjunction with the Minister for Cities and Housing, Julien Denormandie, and Samu Social (emergency service for the homeless) to continue to identify additional needs and respond as effectively as possible to requests nationwide.

At the same time, the Group has decided – in collaboration with the AP-HP university hospital trust and its partners – to open this service to all medical staff involved in the fight against Covid-19. They will therefore be able to access accommodation near their place of work via the CEDA platform.

In addition to these initiatives, the CEDA platform will make it possible to centralise all accommodation requests from public authorities and professional associations and to provide them with rapid and tailored responses in accordance with needs.

"Welcoming, protecting and taking care of others is at the very heart of what we do. The dedication of our owners and our teams during this period has been exemplary and we are doing everything we possibly can to meet accommodation needs as effectively as possible. As our country battles to contain this unprecedented health crisis, Accor stands side by side with those who need to be protected and those on the front line who are protecting us", said Sébastien Bazin, Chairman and CEO of the Group.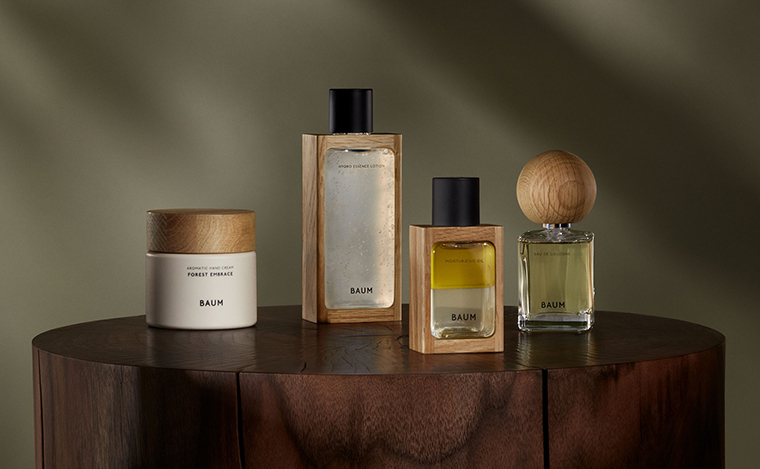 Shiseido announced that BAUM and its new skincare solutions focus on three key characteristics found in trees: water storage, growth and environmental defence. The products have been formulated without parabens, silicones or synthetic colorants.

BAUM cooperated with wooden furniture brand Karimoku in the design of the outer packaging of the product, replacing the sustainable oak material to make its packaging bottles.

In total, 27 new products will be released as part of Baum's inaugural collection on 30 May, with a store opening at NEWoMan in Yokohama, Japan to celebrate the launch.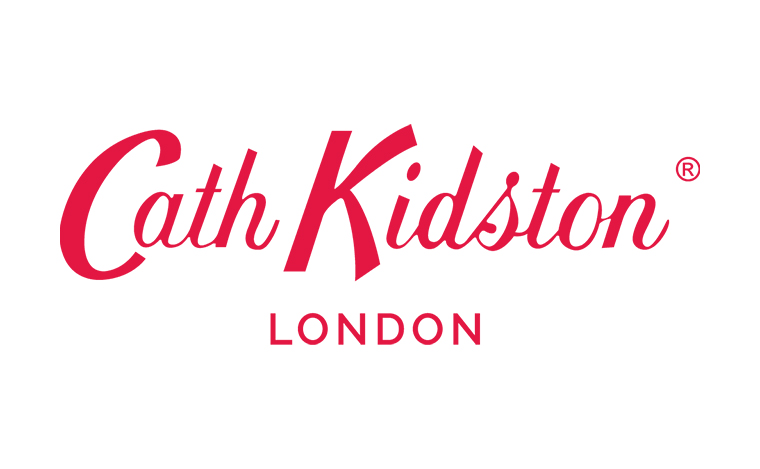 British fashion and lifestyle brand Cath Kidston has called financial advisory firm Alvarez & Marsal ("A & M") to urgently assess the company's business and the possibility of sale.

Prospective bidders have been notified that offers are needed imminently as current trading proves weaker than ever. The company usually gets around 40% of its revenue from tourists and its international business, with a strong weighting to Asia, and sales are believed to have plummeted. Cath Kidston has not released the latest financial data.

"Cath Kidston has been actively implementing a new business strategy to support the growth of the brand while managing the many pressures in the retail sector," a spokesman told Sky. "This includes dealing with the outbreak of Covid-19, which has been impacting the business globally since the beginning of the year. We have therefore initiated a process to explore options for the business, to enable the management team to continue implementing their strategy to deliver growth."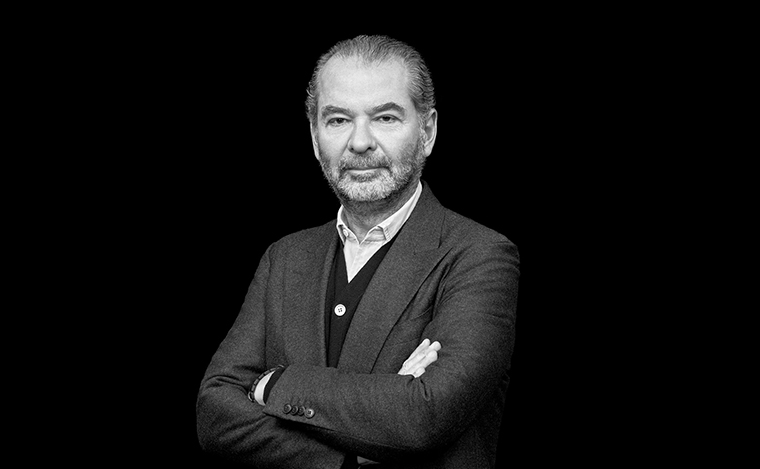 Italian outerwear and accessories label Moncler stated it intends to contribute €10 million to help kickstart the Lombardy regional authority's effort to build in record time a specialist intensive-care facility with over 400 ICU beds. The facility will be located in halls 1 and 2 of the "Fiera Milano City" in Milan, extending over 20,000 m2 and expected to be ready in about 10 days.

"Milan is a city that has given us all an extraordinary time. We cannot and must not abandon it. It is everyone's duty to give back to the city what it has given us so far. I have expressed to Councillor Giulio Gallera the will to work on this great project from the moment it was first suggested, and now that its feasibility is reasonably certain, we are ready to support it. I am sure that the Lombardy regional authority's team, also helped by the experience of Guido Bertolaso [the former head of Civil Protection in Italy, who is working alongside regional governor Giulio Fontana to oversee the project, remunerated with a symbolic €1 contribution, can make this great initiative become a reality as soon as possible." Remo Ruffini, President and CEO of Moncler.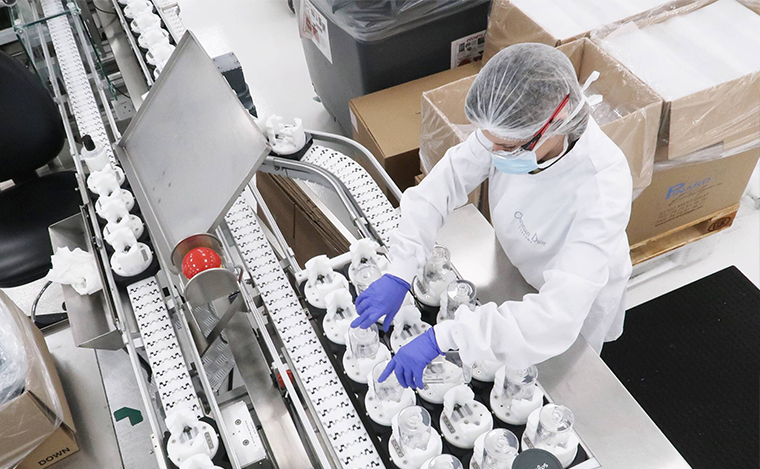 Rcently, the LVMH Group announced that it will transform its beauty products and perfume production lines of its brands DIOR, GUERLAIN, and GIVENCHY into "Covid-19 pandemic prevention production centers" to fully support domestic medical institutions and pandemic prevention support. This will help the French government solve the shortage of hand sanitizer due to the spread of the Covid-19 pandemic.

On March 19, the LVMH Group announced that the first batch of hand sanitizers produced had been delivered to 39 hospitals of the French National Hospital AP-HP Group. In order to gain time and let everyone use disposable hand sanitizer as soon as possible, the packaging bottles are made of Dior care products. There are thousands of hand sanitizers in this batch, and LVMH Group hopes to donate a total of 12 tons of hand sanitizers this weekend.

"I wish to thank LVMH for acting so quickly: they made us this offer on Saturday night at 9pm (2000 GMT), and confirmed it on Sunday," Paris hospitals chief Martine Hirsch told AFP.

LVMH fully accepts the deployment of central pandemic prevention until France is lifted out of the virus crisis!



Source:

LE FIGARO and AFP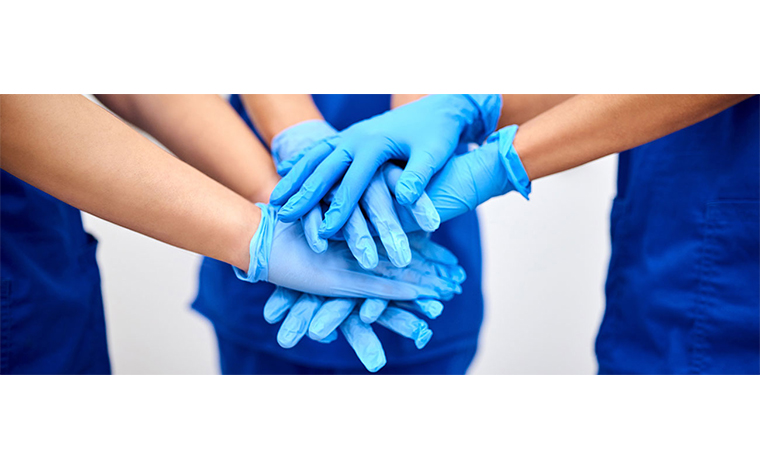 The Italian government has started to expand the number of intensive care beds on a large scale, requiring a large number of ventilators to support the lives of patients, and facing the growing pandemic of coronavirus, Recently, Italian luxury car brand Ferrari is planning to use the plant in Maranello to produce the ventilator parts needed by the hospital, a move to save more severe case-patients. At the same time, Ferrari is also discussing possible solutions with Fiat Chrysler (FCA) and auto parts manufacturer Magneti Marelli and Italy's largest breathing maker SIARE Engineering International to increase the production of ventilators. Gianluca Preziosa, SIARE's chief executive, said the two industries share some expertise, with both the ventilator business and automakers relying heavily on electronics as well as pneumatics.

A spokesman for EXOR, the parent company of both FCA and Ferrari, said that meetings with SIARE had taken place on Thursday to study the feasibility of the idea and that a decision was expected in the coming hours. He said that two main options were being considered: either to help SIARE engineer a capacity increase at its plant, with the support of technicians provided by FCA and Ferrari, or outsource production of ventilator parts to the carmakers' facilities. A source familiar with the matter said that Ferrari would be ready to start manufacturing ventilator parts in its famous Maranello headquarters, The FCA Group is evaluating where and how to cooperate on the production of certain parts.

Several days back, the Agnelli family donated 10 million euros to the Italian Civil Defense Department to fight the COVID-19 pandemic. FCA, Ferrari, and CNH Industrial purchased 150 ventilators and a large number of masks from China on behalf of the group and shipped them all over Italy. the automotive long-term rental company Leasys (FCA Bank) has provided the Italian Red Cross and ANPAS (the Italian National Association for Public Assistance) with a fleet of vehicles for the distribution of food and medicine to the sick, the elderly and people in need of assistance across Italy. EXOR, FCA, Ferrari, and CNH Industrial remain in close contact with the Italian Department of Civil Protection, to provide the Country with scouting services free-of-charge to identify medical equipment and healthcare products available internationally, and to provide assistance with customs-related matters to ensure expedited import to Italy.



Source:

CORRIERE DELLA SERA, FIAT CHRYSLER AUTOMOBILES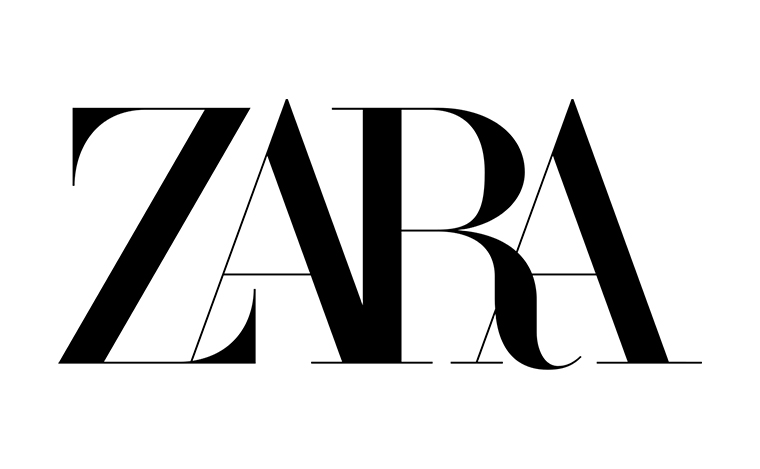 In order to help the Spanish government solve the shortage of medical supplies such as masks and medical protective clothing, Zara owner, Inditex SA plans to convert some of its fabric production lines into professional medical fabric production lines.
Inditex SA has donated 10,000 medical masks. As of this weekend, the latest 300,000 medical masks will also be delivered.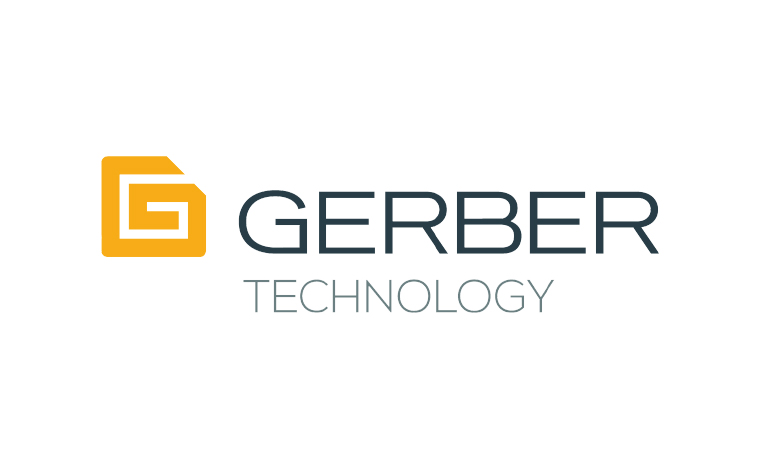 Gerber is proud to announce the February 2020 release of their robust software platform, AccuMark®, AccuMark 3D, AccuNest™ and AccuPlan™, which continues to revolutionize the industry by digitizing the supply chain from 3D design right through production, making product development and production even faster, more efficient and sustainable.

"After speaking with our customers, we found that they were spending millions of dollars and countless hours making thousands of samples per year," said Melissa Rogers, Senior Vice President and General Manager for Software at Gerber. "So for this release, we completely enhanced our 3D workflow so that our customers could validate their designs without spending valuable time and money making physical samples, for a truly streamlined and efficient workflow." 

The AccuMark February 2020 release will help exceed consumers expectations of speed, sustainability, and quality by decreasing lead time from 3 weeks to 48 hours while reducing material waste by as much as 40%. Brands, retailers, and manufacturers of all sizes will see major improvements in their production process as well with up to 25% fabric savings thanks to the powerful duo of Gerber's automated nesting solution, AccuNest.



Source:

GERBER TECHNOLOGY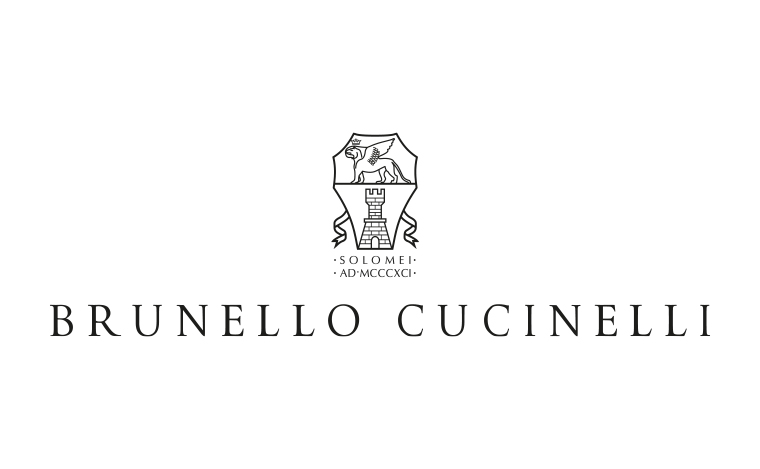 Brunello Cucinelli, Chairman and CEO of Brunello Cucinelli Group commented: "We have defined the past year, 2019, as an excellent one because of the growth enjoyed by our company both from a financial point of view, with a sound increase in sales and margins, and in terms of brand positioning."

"We are leading our company with balanced apprehension and collective commitment as we try to implement all of the indications provided by the World Health Organization and our Government, fully sharing their strategies and anxiously awaiting reassuring news from the scientists around the world. With the very same dedication, we are taking care of the relationship with our Italian external production chain that represents something special for us and for our beloved nation, fully aware that what is happening to the economy is something conjunctural that will soon be solved and does not resemble the deeply structural 2008 recession that weighed upon us for years."

"Knowing that the trend in fashion has veered towards a taste more suited to our own, having completed the Spring Summer 2020 deliveries as well as the Fall Winter 2020 order collection with excellent results and with pleasing feedback from buyers and the trade press, we look towards 2020 with a positive attitude; we are fully aware that the coming year will call for a very careful reading and we will see it as separate not affecting our 2019-2022 plan and ten year 2019-2028, in which we expect to double our turnover and achieve healthy, balanced and sustainable profits."

Key financial data of the Brunello Cucinelli Group:

Net revenues of €607.8 million, +9.9% at current exchange rates (+8.6% at constant exchange rates) compared to €553.0 million at 31 December 2018;

EBITDA of €106.1 million, a rise of +11.5%;

Normalised net income of €49.3 million, a rise of +7.1%;

Sales Performance:

Italian market – growth of +1.7%, with revenues of €89.7 million (14.8% of the total), compared to €88.2 million last year.

European market – growth of +12.9%, to reach a turnover of €184.8 million (30.4% of the total) compared to €163.7 million in 2018.

North American market – growth of +9.0%, with sales of €204.1 million (33.6% of the total) compared to €187.2 million at 31 December 2018.

China – growth of +14.6%, with sales reaching €62.9 million (10.3% of the total) compared to €54.9 million last year.

Rest of the World – increase of +12.4% with sales rising to €66.3 million (10.9% of the total) compared to €59.0 million at 31 December 2018.

Revenues by Distribution Channel

Retail monobrand channel – growth of +14.6%, with sales of €339.5 million (55.8% of the total)compared to €296.3 million in 2018.

Wholesale monobrand channel – growth of +8.0%, with revenues of €32.6 million (representing 5.4%) compared to €30.2 million last year. The network has 30 boutiques compared to 27 as at 31 December 2018.

Wholesale multibrand channel – increase of +4.1%, with sales of €235.7 million (38.8% of the total) compared to €226.5 million in 2018.

Source:

BRUNELLO CUCINELLI
Audrey Hepburn wore a Laura Ashley scarf in "Roman Holiday". The brand is well known and was one of Princess Diana's favorites during her heyday.

Laura Ashley initially focused on fashion products. In 1980, the founder Laura Ashley decided to enter the home market, launching the first home collection in 1981, and then in 1982, the brand introduced interior decoration products. In 1998, Laura Ashley was acquired by the Malaysian family company MUI Asia.

Laura Ashley recently stated that it will start the bankruptcy process because the new crown virus epidemic has had a "direct and significant" impact on the company's performance, causing its stock price to plummet by more than 64%.

Laura Ashley intends to appoint Robert Lewis and Zelf Hussain as bankruptcy administrators, and said he is not sure whether the company's shareholders will have any remaining assets.

Laura Ashley's bankruptcy will cost 2,700 employees jobs and the company's shares will be suspended. Late last year, Laura Ashley applied for a £ 20 million loan from Wells Fargo Bank. However, due to recent fluctuations in the Group's inventory and deposit levels, the amount of loans that the Group can withdraw at Wells Fargo has decreased.

On February 16, The Times reported that Laura Ashley's majority shareholder, MUI Asia, was taking emergency capital injections to help Laura Ashley get out of financial trouble. Laura Ashley's lender, Wells Fargo, has imposed restrictions on Laura Ashley's loan cash withdrawals, which has led Laura Ashley to seek help from its shareholders.

The company said it was in in-depth negotiations on third-party debt financing, but was unable to obtain more funds from the lenders in a timely manner. Its largest shareholder, MUI Asia, also confirmed that it will not be able to provide the required financial support.

In February last year, the Flacks Group, an investment company owned by British businessman Michael Flacks, had stated its intention to acquire Laura Ashley at a valuation of 20 million pounds. Laura Ashley has since rejected the bid, saying the offer failed to reflect Laura Ashley's brand value.

Source:

Laura Ashley, The Times, Reuters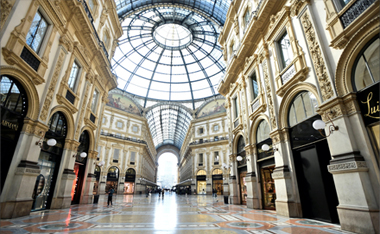 On the evening of March 9th, Italian Prime Minister Giuseppe Conte announced that he will "enforce the closure of the country nationwide" starting on the 10th.

That is set to translate into a major sales hit for the country's 90 billion euros fashion and textile industry. Reuters spoke to a dozen textile and leather goods suppliers

Massimiliano Guerrini, whose family owns Almax, a Scandicci-based producer which makes bags for 10 brands including Kering's Saint Laurent, Gucci, and Balenciaga as well as LVMH labels, said he had seen a decline in orders "of a few percentage points" due to the coronavirus emergency in China. "I thought things were not too bad given the circumstances, but now this new alarm in Italy risks making more casualties among businesses than among people and disrupting the supply chain for the orders that are still in the pipeline," he said. "We have 270 employees and have diversified our customers, so we managed to mitigate the impact so far. But some of the smaller suppliers are not going to make it."

"We were producing 800-1,000 handbags a month for Gucci. In February we made 450 and we have no orders for March," said the owner of a small supplier for Kering's top brand employing eight people in Scandicci, a district outside Florence that is the hub of leather goods production in Italy.

Claudio Marenzi, who is in charge of fashion at business lobby Confindustria, said foreign buyers of Italian textiles had started canceling orders in late February and some retail outlets had seen sales halve."Since the virus emerged in China we knew there was going to be a slowdown in the first quarter. But now the whole year risks going up in smoke for us," he said.
In view of the COVID-19 and French ministerial decree of 9 March 2020 prohibiting gatherings of more than 1,000 people, so originally the Saut Hermès at the Grand Palais 20 - 22 March 2020 is cancelled.

In a statement by Axel Dumas, CEO of Hermès: "This decision, imposed by the current situation, does not in any way detract from our attachment to equestrian competition nor from our commitment to the world's leading international show-jumpers, whom we invite to return in 2021. Bringing together a community of equestrian enthusiasts in the center of Paris continues to be close to our heart."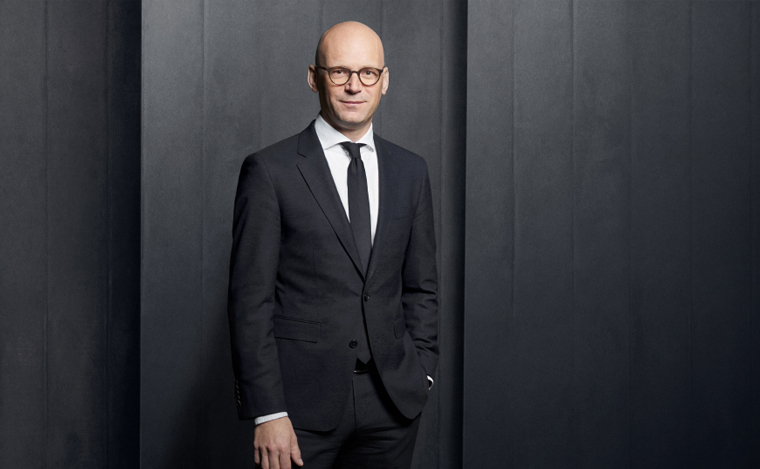 Affected by the recent epidemic, the company expects that Group's sales and profits will be significantly impact in 2020, and sales performance has changed significantly in Asia/Pacific, and other key markets have also been affected.

"2019 was an eventful year for HUGO BOSS. Importantly, we have made further progress in implementing our strategy", says Mark Langer, Chief Executive Officer of HUGO BOSS AG. "We strengthened our personalized offerings, significantly expanded our online business and increased retail sales productivity in our stores. After a very good start to 2020, our business in Asia is currently being significantly impacted by the spread of the coronavirus. Nevertheless, we are firmly convinced of the great potential of our BOSS and HUGO brands in this key region."


HUGO BOSS increased sales by 3% to EUR 2,884 million in fiscal year 2019, representing a currency-adjusted increase of 2%.

At EUR 333 million, operating profit (EBIT) in fiscal year 2019 was 4% below the prior year level (excluding IFRS 16). This is attributable to a lower gross profit margin as well as an increase in operating expenses. The latter was primarily a result of additional investments in the Group's own retail business.

Dividend increases 5 cents to EUR 2.75 per share

From a regional perspective:

Asia/Pacific stood out as particularly positive in the last year, contributing with currency-adjusted sales growth of 5%. The successes in this strategically important region are nowhere more evident than in mainland China, which again posted a significant double-digit sales increase in 2019.

Europe benefited from sales growth in many key markets, including Great Britain and France. Sales in Europe rose by 4%, adjusted for currency effects.

The difficult market environment in the U.S. and Canada weighed on the sales performance in 2019. Besides lower local demand, also sales generated with tourists decreased over there.

With the spread of the coronavirus and the associated restrictions on public life in the Asia/Pacific region, Hugo Boss significant impact in the first quarter of 2020. Hugo Boss :"more than half of the Group's around 150 points of sale in mainland China, Hong Kong and Macau have been closed since the end of January. The remaining points of sale mostly operate with severely limited opening hours and have experienced a significant decline in visitors. In addition, the Company is currently recording a noticeable decline in sales in other key markets."

Outlook 2020:

Currency-adjusted sales expected to develop in a range of 0% to +2%

From a regional (Currency-adjusted): While the Group expects currency-adjusted sales to increase at a low single-digit percentage rate in Europe. Americas are expected to see a largely stable development of currency-adjusted sales. Currency-adjusted sales in the Asia/Pacific region are forecasted to decline by a single-digit percentage rate.

EBIT forecasted between EUR 320 million and EUR 350 million

Group's net income, the Company anticipates an increase of up to 10%

Trade net working capital as a percentage of sales Increase by around 50 basis points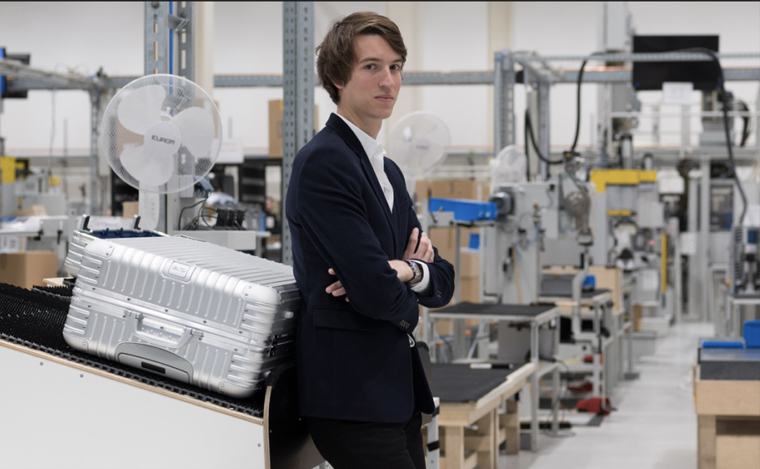 On February 21, Alexandre Arnault, the youngest son of LVMH Group Chairman Bernard Arnault and CEO of LVMH Group's German luxury luggage brand RIMOWA, shared his views on "luxury goods"and rebranding strategy on RIMOWA at the Talk at GS Forum held by Goldman Sachs.

He believes that people always associate high prices with luxury goods, so they do not enter brand stores to try products, and do not want to try to learn more about the brand. The key to becoming a luxury product is not the price of the product, but the ingenuity and superior quality behind it. Many times, craftsmanship and heritage cannot be measured in money.

Rebranding Strategy on RIMOWA

In 2016, the LVMH Group acquired 80% of RIMOWA for 640 million euros. Alexandre Arnault became the co-CEO of the brand, managing the German century-old brand with Dieter Morszeck, the grandson of the founder of RIMOWA and then CEO.

One of Alexandre Arnault's rebranding strategies is to attract young millennial consumers. In the age of social media, make RIMOWA one of the fashion accessories for young people to express themselves. He constantly introduces RIMOWA's co-branded models in cooperation with different brands, such as the new travel suitcase series launched by RIMOWA and DIOR; co-branded models with off-White, Supreme and Fendi. Regarding this joint collaboration, Alexandre Arnault communicate that RIMOWA sells not only suitcases one by one, but a way of life. Let different designers and artists express their different views on travel, and let more People understand the meaning of travel from different angles. In the future, people will find that RIMOWA's new products not only conform to the brand DNA, but also have great practicality.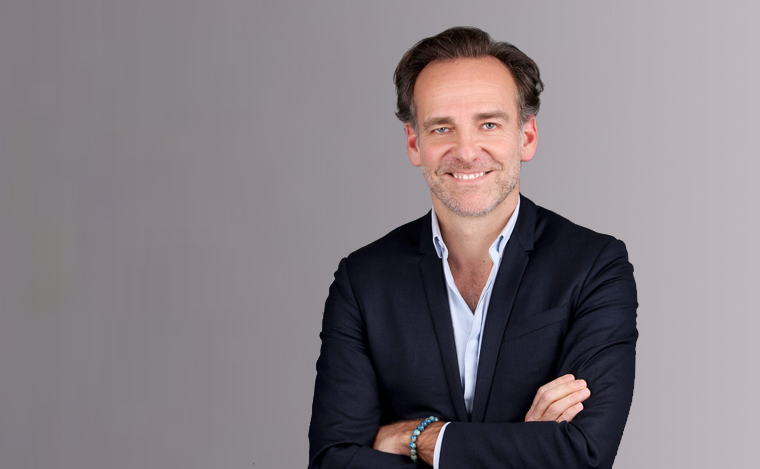 LVMH Group announces an internal transfer: Givenchy has named Renaud de Lesquen their new CEO. Currently, de Lesquen is president and CEO of Dior Americas. He will step into his new role on April 1. He was also the President of DIOR China for 4 years

In 1993, he joined L'Oreal Group, working for Lancôme in France and U.S, CEO of Yves Saint Laurent Beauté, and for Giorgio Armani Beauty.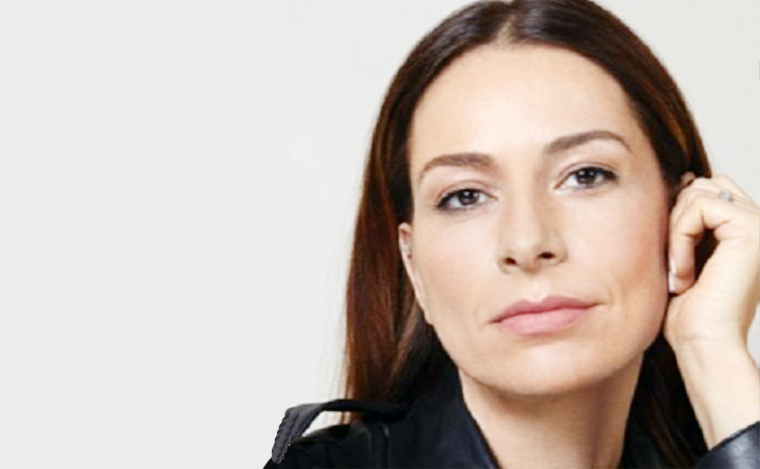 Her mission, on a global basis, is "to enhance the position and influence of Chanel as a brand and corporation. Yana Peel will broaden our collaborations with the arts and with the culture sector, and will lead new, inspirational projects. She will also design the label's future culture-related programmes, drawing on those already developed by our staff," stated Chanel.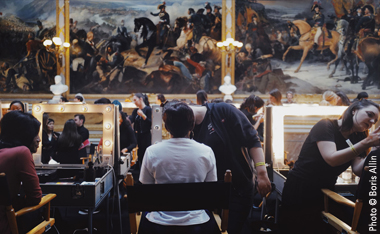 On March 6, LVMH and Secours Populaire cooperated again at the Palace of Versailles, and the event was named "Une Journée Pour Soi". This charity event is dedicated to helping women restore their self-confidence by enjoying beauty workshops, photoshoots and other activities that are conducive to their happiness.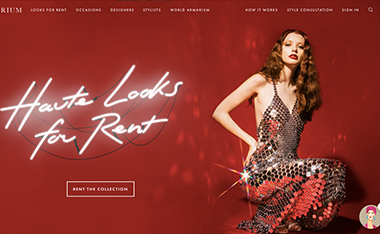 Aemarium, the fashion rental startup will permanently shut down on March 7th. Armarium was co-founded by Trisha Gregory and Alexandra Lind Rose in 2016 and is headquartered in New York.

CEO Trisha Gregory said that the company needs to face many problems such as high costs, complex logistics and customer service, while also spending "a lot of time and resources to change the market's stereotypes on luxury leasing models."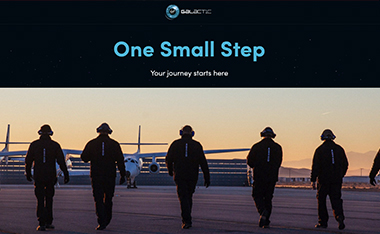 Virgin Galactic announced that now preparing to release its next tranche of seats for sale to the general public. They launched a project named "One Small Step" and prepared a reservation application service for customers who are serious about flying to space. The customer needs to deposit $ 1,000 in advance. When the "One Small Step" is officially sold in the future, they will have pre-emptive rights.

Commenting on the new initiative, Stephen Attenborough, Virgin Galactic's Commercial Director said: "We have been greatly encouraged by the ongoing and increasing demand seen from around the world for personal spaceflight. One Small Step allows us to help qualify and build confidence in our direct sales pipeline, as well as to ensure that those who are most keen to make reservations, are able to do so at the earliest opportunity".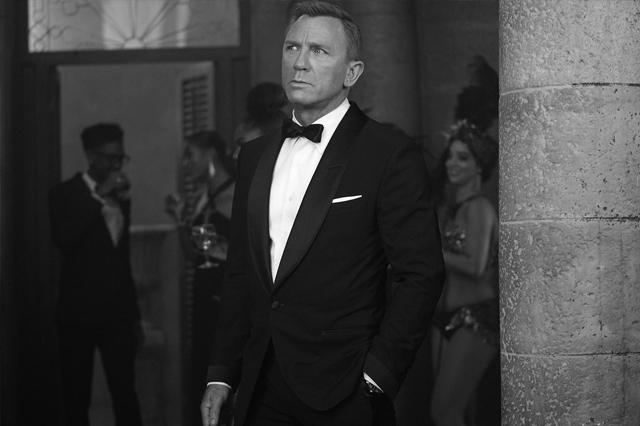 It has been announced that Tom Ford is dressing Daniel Craig again for the latest James Bond movie - No Time To Die. He will also be dressing the movie's new female character Nomi, played by Lashana Lynchi. This is the fourth time Tom Ford is dressing Daniel Craig for the James Bond movie.

Tom Ford is CEO and Creative Director of his own brand. He commented: "I could not be happier to be dressing Daniel Craig as James Bond again in the upcoming film, No Time To Die. James Bond epitomizes the TOM FORD man in his elegance, style and love of luxury. It is an honor to move forward with this iconic character."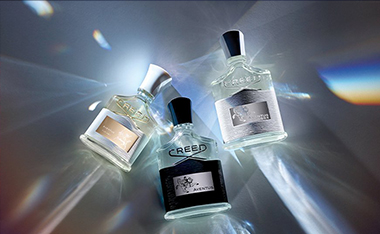 BlackRock's Long Term Private Capital private equity fund (LTPC), in association with Spanish businessman Javier Ferrán, has become the majority shareholder of CREED. The operation's value was not disclosed.

Olivier Creed is member of the sixth generation of the Creed family and who will continue in the role of master perfumer. Javier Ferrán is currently the president of Diageo.

"This company has been with my family for over 250 years and it was essential that, when the time came, I was able to choose the best partners for preserving our heritage as a luxury family company, while also helping us to expand worldwide," said Olivier Creed, whose son Erwin is also working at the company.

The brand operates two stores in Paris, one in London and four in the USA.
The Geneva International Motor Show is canceled. The event was originally planned for March 5-15, 2020.

Maurice Turrettini, Chairman of the Foundation Board said: "We regret this situation, but the health of all our participants and exhibitors is our top priority. This is a 'force majeure' case which is a tremendous loss to the manufacturers who have invested massively for their presence in Geneva. However, we are convinced that they will understand this decision."

It is expected that more than 10,000 journalists and about 660,000 visitors will visit the venue.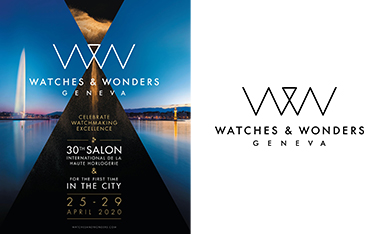 Watches & Wonders 30th Salon, scheduled to be held from April 25 to 29, 2020 is canceled due to the recent impact of the Coronavirus - COVID-19, it was announced.

Foundation de la Haute Horlogerie said: " In view of the latest developments concerning the worldwide spread of the Coronavirus -COVID-19, it is the duty of Fondation de la Haute Horlogerie's as organiser of Watches & Wonders Geneva to cancel the event in anticipation of the potential risk of the virus spreading during the international gatherings."

Source:

Foundation de la Haute Horlogerie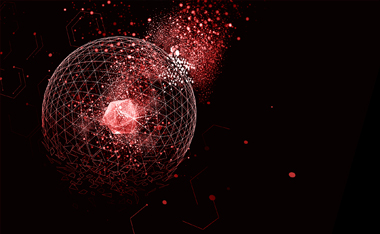 Given the recent severe situation of the coronavirus (COVID 19) in China, Shanghai International Luxury Packaging Exhibition announced that the exhibition originally scheduled to be held from April 8 to 9, 2020 at the Shanghai Exhibition Center will be postponed to July 7, 2020. The organiser stated: "In order to implement the decision-making and deployment of the State Council and the Shanghai Municipal Government and to do our best to prevent and control the epidemic, the organizer carefully made this decision after consulting closely with partners, venues and local teams to ensure physical health and safety of all exhibitors, visitors, and staff is our top priority. "

Source:

Shanghai International Luxury Packaging Exhibition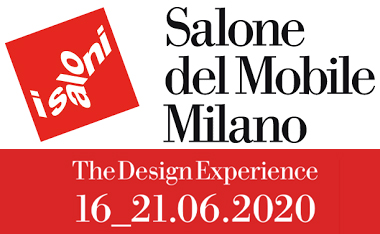 MILANO SALONE DEL MOBILE Exhibition officially announced that the exhibition scheduled to be held from April 21 to 26, 2020 was postponed to June 16 to 21, 2020.

Source:

MILANO SALONE DEL MOBILE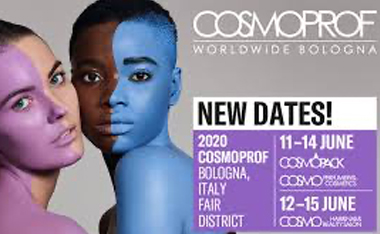 BolognaFiere Cosmoprof SpA, organizer of Cosmoprof Worldwide Bologna, has officially announced that the 2020 edition will be postponed: Cosmopack and Cosmo Perfumery & Cosmetics will be held from 11th till 14th June – Cosmo Hair & Nail & Beauty Salon will be held from 12th to 15th June 2020.

"The latest news concerning Novel Corona Virus in Italy have forced us to review our positions" - says Gianpiero Calzolari, President of BolognaFiere. – "In agreement with the Regional Government of Emilia Romagna and with the Municipality of Bologna, we have assessed the situation, and postponing the event is currently the most correct solution, to support Italian institutions engaged today in protecting our health". 

"The decision to postpone the event from 11 to 15 June is a further evidence of our commitment to support the development of the cosmetic industry worldwide" - says Enrico Zannini, General Manager of BolognaFiere Cosmoprof SpA. – "In this way we can offer to the over 3,000 exhibitors of this edition and to the 265,000 operators attending our exhibition every year a high-quality business event, as in the tradition of Cosmoprof. I would like to thank our exhibitors and our partners for their understanding in the latest weeks, due to the complicated scenario in which we are involved. Thanks to the collaboration of the entire industry, our event in June will be a key moment for our sector".

"Cosmetica Italia is working together with its historic partner, BolognaFiere Cosmoprof, sharing the decision to postpone the fair to ensure maximum health and safety conditions for operators and visitors to the event" – says Renato Ancorotti, President of Cosmetica Italia - Italian association of cosmetic companies. – "Our goal is to be side by side on the occasion of the new appointment, to reconfirm the excellence of the Italian cosmetic industry, recognized all over the world and reacting positively even in contexts of uncertainty."

Source:

BolognaFiere Cosmoprof SpA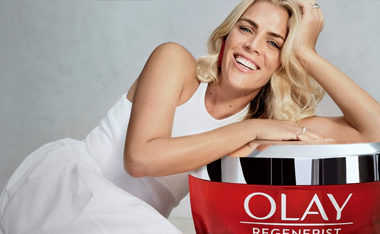 Recently, the skincare brand OLAY, the skincare brand owned by Procter & Gamble announced at its New York event that it plans to stop retouching the image in OLAY advertisements by the end of 2020, including print, digital, television and outdoor advertising. In the future, OLAY 's new advertisements will be marked with "Skin Promise" logo below the pictures, indicating that the skins presented by the models and stars in OLAY's ads are natural and real skin. OLAY has always been a household name, and this move proves the brand's sense of responsibility to customers and one of the most appropriate publicity strategies!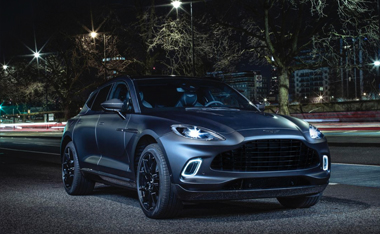 Featuring a range of bespoke 'Q by Aston Martin – Commission' and exclusive 'Q by Aston Martin – Collection' design features, this example of the brand's recently unveiled SUV once again highlights the rule-breaking customisation that is achievable through the marque's 'Q by Aston Martin' service.

Marek Reichman, Aston Martin Executive Vice President & Chief Creative Officer said, "While our designer specifications previously demonstrated an incredibly broad range of choice and expression from our existing palette of colours and materials, 'Q by Aston Martin' offers the tools to those who have an uninhibited desire to push the boundaries of what is achievable".

The work of Aston Martin's award-winning in-house design team - led by Chief Creative Officer, Marek Reichman - DBX manages to bring a level of sculpture and sleekness to a sector perhaps not normally known for elegance. The fastback look of DBX cleverly positions the visual mass of the car over the rear wheels, just as you see in Aston Martin's sports cars, but it does so without compromising ingress and egress. Meanwhile the long wheelbase not only provides excellent interior packaging, but also allows a lower, sleeker roofline, giving elegance to the overall shape. Despite the elegance inherent in this model, Aston Martin's darker side is personified in this unique example, portraying an aggressive, confident side of the marque through a range of bold features.  

"Q by Aston Martin – Commission' allows customers to create tailored options for their personal specification. 22" gloss black painted wheels complement the car's bold exterior. Inside, a bespoke diamond patterned satin chrome aluminium jewellery pack machined from solid sits amongst swathes of Obsidian Black leather. Carbon fibre machined from solid to create a technical finish clads the central console and door inserts, while an expansive single piece of herringbone carbon fibre can be found throughout the floor of the car's storage area.

Perhaps the most eye-catching feature within the DBX's cabin is a unique carbon fibre finish used for the car's floating centre console and door trims. Delivering a technical finish to the car's interior, the central piece is machined from a solid block consisting of 280 individual layers of carbon fibre, laid meticulously by hand. After a 12-hour curing process, 90-hours of five-axis milling are required to deliver the stunning finish shown today.

For customers looking for highly-exclusive yet attainable options, look no further than the 'Q by Aston Martin – Collection'. Featuring Satin Xenon Grey paint, a carbon fibre lower exterior pack and black anodised tread and sill plaques, each of these options have previously been developed by the luxury British marque's in-house design team and are available to order now.

Reichman added, "Of course, the example shown today is just one sphere of inspiration that can be explored, but with DBX providing the ultimate canvas to bring a vision to life, I fully expect to see a wide and broad variety of creations over the coming months".

Aston Martin will be available at the 89th Geneva International Motor Show on stand 2229 where the DBX styled through 'Q by Aston Martin' will be on display from Wednesday 4 March 2020.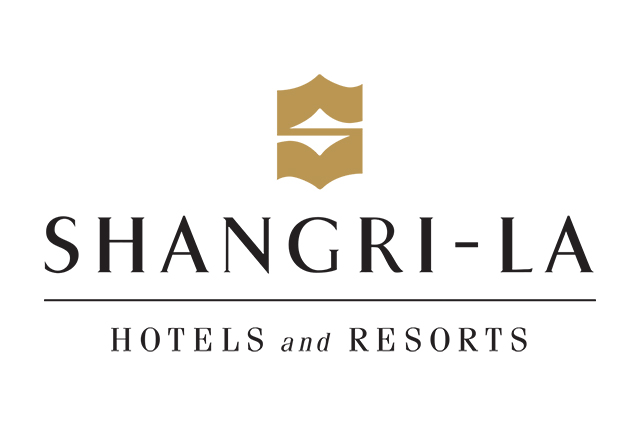 In view of the recent coronavirus - COVID-19 outbreak, Golden Circle, the loyalty programme of the Shangri-La Group, is extending tier status for its Diamond and Jade members globally. With this extension, all Golden Circle Diamond and Jade members will maintain their current tier status and benefits until 31 December 2021. The updated status validity will be reflected in members' profiles with immediate effect.

"The health and wellbeing of our guests and members are of utmost priority to us. We understand that because of the COVID-19 situation, our members' travel plans may have been impacted and/or their hotel stay affected," said Wee Kee Ng, Vice President, Marketing (Loyalty), Shangri-La Group. "To alleviate our Diamond and Jade members' concerns on the validity of their membership status and as an expression of our gratitude for their continued support, we have opted to extend their membership status and benefits globally."

Given the latest developments on the COVID-19, Shangri-La Group will also extend its cancellation waiver policy for all guests travelling to any of our hotels in Greater China, and for guests who plan to travel from Greater China and Korea to any of our hotels globally, on or before 31 March 2020. The Group will waive the cancellation charges regardless of booking channel for bookings made prior to 1 March 2020. Please refer to the terms & conditions for reservations made after 1 March 2020.

Status and Benefits, Terms & Conditions, Please check with Shangri-La Group's official website for details.

Source:

SHANGRI-LA HOTEL & RESORTS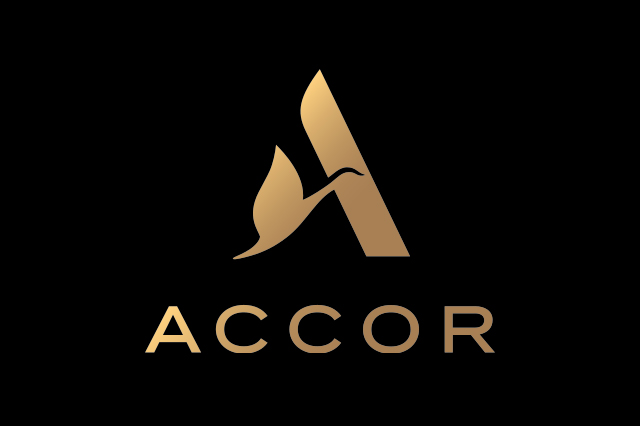 The key financial data of the Accor Group in fiscal year 2019 are as follows:

• Consolidated full-year 2019 revenue totaled €4,049 million, up 3.8% like-for-like (LFL) and up 16.0% as reported compared with full-year 2018.
• EBITDA UP 14.8% TO €825 MILLION (+5.9% LFL)
• RECURRING FREE CASH FLOW OF €434 MILLION
• NET PROFIT, GROUP SHARE OF €464 MILLION

Sébastien Bazin, Chairman and CEO of ACCOR, commented:

"The Group delivered a record performance again for FY 2019. This is all the more outstanding against a difficult macroeconomic background and in light of our successful transformation, parallel to achieving growth. Today, Accor is more diversified than ever, and a fully asset-light group. Going forward, we will pursue the execution of our strategy, focusing on our roadmap and value creation for shareholders. While these are challenging times for China, our thoughts are with the Chinese people, our teams, our clients and our partners there. As we are actively managing the situation in the region, our focus is on the fundamentals, which are the cornerstone of our business model: the excellence of our 300,000-strong workforce, our powerful brands, our top-performing distribution tools and loyalty programs, our consolidated leadership position in high potential regions, and our highly robust financial position. By leveraging these assets, we are confident in our ability to pursue our growth objectives and enhance sustainable shareholder returns."

The full-year 2019 results confirm the strength of the asset-light model. The company delivered on its targets despite the uncertain environment.

After adding a record 45,108 rooms (327 hotels) on an organic basis during the period, including 12,954 rooms (65 hotels) in the Luxury segment, Accor had a portfolio of 739,537 rooms (5,036 hotels) and a pipeline of 208,000 rooms (1,206 hotels) at December 31, 2019, of which 76% in emerging markets.

M&F revenue increased substantially in Europe (up 4.0% like-for-like), underpinned by RevPAR growth of 2.6% all segments combined.

• In France, RevPAR was up 2.6% like-for-like. The strong first half of the year, buoyed by events such as the Paris Air Show and the FIFA Women's World Cup, was offset by a softer end of year. The Paris region (RevPAR up 1.6% in full-year 2019) suffered from the absence of certain major conventions (Autoshow, SIAL,...) and from the strikes, which had an impact on corporate customers in the fourth quarter, while the regional cities were more resilient (+3.3%);

• RevPAR remained stable (+0.2%) in the United Kingdom, with considerable differences persisting between London and the regional cities. The increase in RevPAR in London (+2.0%) reflected the still-dynamic domestic tourism market, offsetting the decline in RevPAR seen in the regional cities (-1.7%) due to soft corporate demand;

• RevPAR rose by 1.4% in Germany. RevPAR growth picked up in the fourth quarter, as expected, due to a more favorable trade fair calendar.

M&F revenue in Asia-Pacific was up 2.3% like-for-like despite slightly negative RevPAR for full-year 2019 (-0.9%). The trend continued to worsen in the fourth quarter (-1.9%).

• M&F revenue in Asia-Pacific was up 2.3% like-for-like despite slightly negative RevPAR for full-year 2019 (-0.9%). The trend continued to worsen in the fourth quarter (-1.9%).

• RevPAR was down 6.1% in China in full-year 2019. While domestic demand remained strong, trade tensions between China and the United States, combined with the unrest in Hong Kong, continued to cause market conditions to deteriorate. This had a significant impact on business;

• RevPAR growth in Australia was slightly negative at -0.8%. The slowdown in tourism from China affected demand and the major fires that broke out in the country had an adverse impact at the end of the year.

M&F revenue in the Middle East & Africa region rose by 5.3% despite moderate RevPAR growth of 0.9%. This strong growth in revenue can be attributed to the expansion of the network in the region and the receipt of payments for breach of contract.

M&F revenue in North America, Central America & the Caribbean was up 1.5%, driven by 0.7% RevPAR growth in the region.

Lastly, South America continued to post significant growth, particularly in Brazil, with revenue up 13.0% reflecting a 12.3% increase in RevPAR.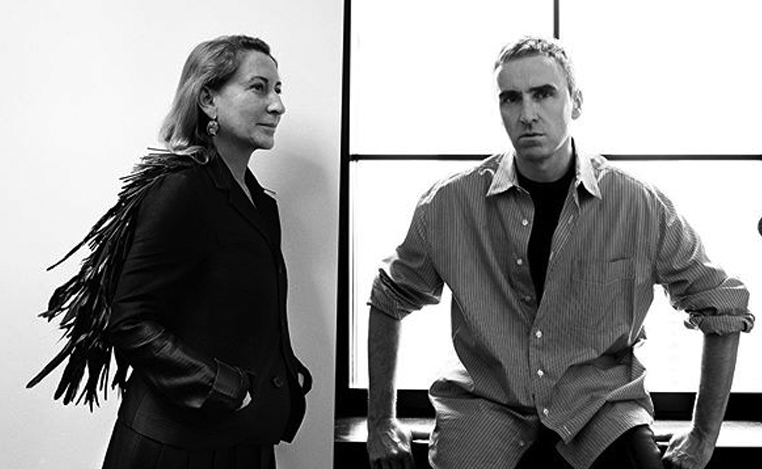 Their first show will be the Spring/Summer 2021 womenswear show, presented in Milan in September 2020.

Raf Simons, born in 1968 in Belgium, graduated from LUCA School of Arts. He founded his namesake brand Raf Simons in 1995 and launched another brand Raf by Raf Simons in 2005. In June of the same year, he joined Jil Sander, who was still part of Prada, as a creative director. That same year, Raf Simons met Miuccia Prada.

As released by the company: "This partnership, encompassing all creative facets of the Prada label, is born from a deep reciprocal respect and an open conversation - it is a mutual decision, proposed and determined by both parties." Looking forward to their "surprises" for the big show in September.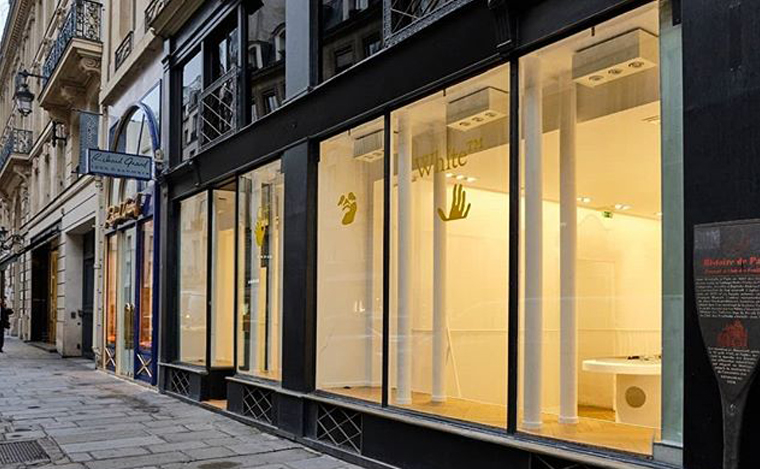 Off-White c/o Virgil Abloh™ eyewear & jewellery" open pop-up store in Rue Saint Honorè 229 - Paris, France, near away from the Jardin des Tuileries. According to Off-White Instagram: From February 24th, Off-White will cease operation to its permanent store in Paris.

Available in the pop-up store amongst others are: mini arrow earrings, necklaces, rings, pendants, oversize and aviators eyewear for women and men.
In today's uncertain economic situation, the global beauty market is still booming, and its performance is encouraging. The market looks for a well-known brand and the ingredients used for their beauty product. These two factors are key values. Beauty brands are actively researching and developing beneficial products concentrating on skincare and their beauty effects.

CHANEL is holding a horticultural experience exhibition from March 28th to 29th. This exhibition will display rare plants collected by CHANEL. These plants are from CHANEL's laboratories around the world. These precious plants are used for research and the formulation of ingredients for CHANEL skincare products. This exhibition is a move by CHANEL to allow consumers to better understand the care of beauty on the skin, while also interacting with consumers in a more meaningful way.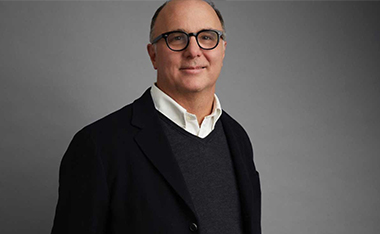 LVMH has announced the appointment of Andrea Guerra as CEO of LVMH hospitality excellence and a member of the executive committee effective March 16, 2020. Andrea Guerra has been the CEO of eyewear manufacturer Luxottica and was a senior strategic consultant to former Italian Prime Minister Matteo Renzi.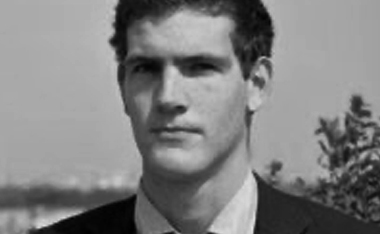 Jean-Paul Gaultier, the designer of the Spanish perfume fashion group Puig, has appointed Antoine Gagey as the new general manager. Antoine Gagey is the co-founder of Coralie Marabelle French designer brand and has previously worked for the Boston Consulting Group.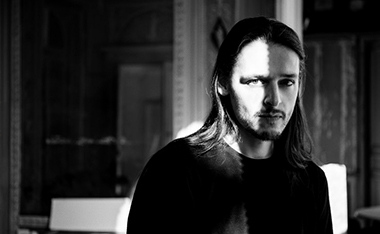 Azzaro announced the appointment of Belgian designer Olivier Theyskens to replace Maxime Simoëns as the brand's new creative director. Olivier Theyskens graduated from the Belgian School of Design La Cambre. Next, Olivier Theyskens will be responsible for the design of the brand's Haute Couture, ready-to-wear and men's and women's accessories. 2020 Paris Couture Week will be the first show for Olivier Theyskens in his new role.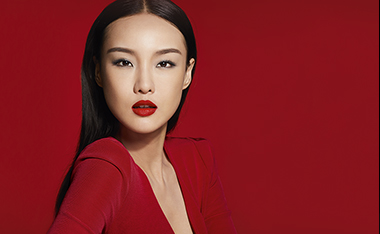 Commenting on the Annual Results, Jean-Paul Agon, Chairman and CEO of L'Oréal, said:  "L'Oréal closed the decade with its best year for sales growth since 2007, at +8.0% like-for-like, and an excellent fourth quarter, in a beauty market that remains very dynamic.
All Divisions are growing. L'Oréal Luxe sales exceeded 11 billion euros, driven by the strong dynamism of its four big brands – Lancôme, Yves Saint Laurent, Giorgio Armani and Kiehl's – which all posted double-digit growth. The Active Cosmetics Division had its best year ever, with La Roche-Posay sales exceeding one billion euros. Growth at the Consumer Products Division was boosted by L'Oréal Paris which had a great year. Lastly, growth improved in the Professional Products Division; the highlight was the double-digit performance of Kérastase.

Performances by geographic Zone were contrasted. The New Markets posted their strongest growth for more than 10 years. Asia Pacific became the Group's number one Zone, with a remarkable end to the year in China, but also good growth in South Korea, India, Indonesia and Malaysia. Eastern Europe maintained its strong growth rate, and Western Europe returned to growth last year. North America was impacted by the poor performance in makeup.

E-commerce and Travel Retail, which are also powerful growth drivers, contributed strongly to the Group's success. E-commerce grew spectacularly by +52.4%  and accounts for 15.6% of sales. Travel Retail  maintained its strong momentum and posted growth of +25.3%.

2019 also saw good growth in our profits. The strong growth in sales and the increase in gross profit, combined with the lower weight of operating expenses, enabled us both to invest more in our brands and to improve our profitability.

Once again this year, the strength of L'Oréal's well-balanced business model paid off. It is the universal presence of L'Oréal, which covers the whole beauty market, combined with its talented teams all over the world, which enable the Group to keep on achieving profitable and sustainable growth, while again strengthening its position as the beauty market leader.

Meanwhile, in a world that was hit particularly hard by climate-related uncertainties in 2019, L'Oréal is continuing its initiatives to promote responsible and sustainable growth. For the fourth consecutive year, CDP awarded the Group three A ratings for its initiatives in tackling climate change, sustainable water management and combating deforestation. L'Oréal was also recognised, for the tenth time, as one of the world's most ethical companies by Ethisphere Institute. And lastly, the Group is playing a major role in gender equality, and its leadership in this field has been recognised by Equileap and Bloomberg. These extra-financial performances are a source of pride for the Group, which is firmly committed to promoting a responsible and sustainable model.

The coming weeks will certainly be challenging for the people of China in their battle against the coronavirus epidemic, and we want to convey our deepest solidarity with them. We are of course fully supportive and united with our Chinese teams, and are carefully monitoring the situation. We trust the Chinese authorities to take effective and appropriate measures to best contain this epidemic.

This context will have a temporary impact on the beauty market in the region and therefore on our business in China and Travel Retail Asia, even if it is too early to assess it. The experiences we have had with similar situations in the past (SARS, MERS, etc.) show that, after a period of disturbance, consumption resumes stronger than before. Therefore, at this stage, and assuming that this epidemic follows a similar pattern, we are confident in our capacity this year again to outperform the beauty market and achieve another year of growth in both sales and profits."

The key financial data of L'Oreal for fiscal year 2019 are as follows:
• Sales grown by +10.9% to 29,873.6 million euros.
• operating profit has grown by +12.7% to 5,547.5 million euros, amounts to 18.6% of sales.
• Net profit excluding non-recurring items after non-controlling interests amounted to 4,356.9 million euros, an increase of +9.3%

• Earnings per share, at 7.74 euros, is up by +9.3%

By Geographic Zone:
WESTERN EUROPE:The Zone recorded growth of +1.8% like-for-like and +2.6% to 8,277.1.
NORTH AMERICA: The Zone is at -0.8% like-for-like and +4.6% to 7,567.0 million euros.
ASIA PACIFIC: The Zone grew by +25.5% like-for-like and +30.4% to 9,658.0 million euros.
LATIN AMERICA: The Zone is at +2.0% like-for-like and -0.7% to 1,773.1million euros.
Eastern Europe: the Zone recorded growth of +9.0% like-for-like and +8.9% to 1,909.7 million euros.
Africa, Middle East: the Zone is at -4.1% like-for-like and -0.7% to 688.7 million euros.


By Division:
The Professional Products Division recorded annual growth of +3.2% like-for-like and +5.5%, sale to 3,441.9 million euros
The Consumer Products Division ended the year at +3.3% like-for-like and +6.0%, sale to 12,748.2 million euros

L'Oréal Luxe has grown by +13.8% like-for-like and +17.6% sale to 11,019.8 million euros
The Active Cosmetics Division achieved record growth of +15.5% like-for-like, the Division's highest growth rate for 20 years. Growth based on reported figures is at +17.1%, sale to 2,663.7 million euros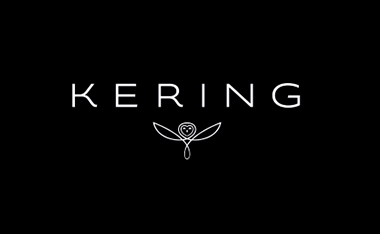 At Kering Group's 2019 financial report conference, the chairman of the group, François-Henri Pinault, responded for the first time, and he denied that Kering had rumored to acquire Moncler.

Pinault spoke about his connection with the CEO of Moncler. "I've met Remo Ruffini on several occasions, because he is a significant figure in the luxury industry, and I will see him again soon. But this doesn't mean an acquisition is on the cards. There is nothing on the horizon," said Pinault.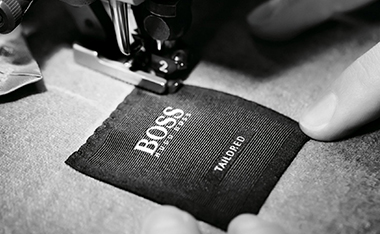 The Italian family increased its shareholding through its Zignago Holding entity to more than 15%, according to regulatory filings. The Marzottos are the only major shareholder in the company. Hugo Boss posted a 5% increase in sales to €825 million for the fourth quarter of the year, or 4% when adjusted for currency exchange.

Affected by Novel Coronavirus Pneumonia, Hugo Boss has had to close some stores in China and shorten opening hours of others, but the company said it is too early to assess the impact of these measures.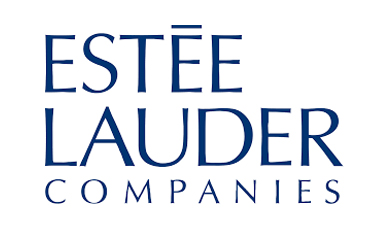 The Estée Lauder Companies Inc. (NYSE: EL) reported exceptional financial results for its second quarter ended December 31, 2019. Net sales of $4.62 billion increased 15% from $4.01 billion in the prior-year period. Excluding the impact of currency translation, net sales increased 16%.

Net earnings were $557 million, compared with $573 million last year. Diluted net earnings per common share was $1.52, compared with $1.55 reported in the prior-year period. Adjusted diluted earnings per common share rose 21% to $2.11.

Fabrizio Freda - Estée Lauder President and Chief Executive Officer in the conference call for global institutional investors and analysts repeatedly emphasized the company's confidence in the Chinese market:

"Thank you, Rainey and good morning to everyone. We delivered exceptional results in the second quarter, which I will elaborate on shortly, but first I want to acknowledge how concerned we are for all the people including our employees and consumers who are affected by the recent outbreak of the coronavirus in China and around the world. Our hearts go out to them and I will discuss what steps our company is taking to support them in a few minutes. In the second quarter, our prestige beauty portfolio resonated with consumers globally. Our successful strategy based on multiple engines of growth once again helps fuel our performance as we grew in all regions and all major categories. Skin care rose in every region as did fragrance and hair care while makeup grew internationally. The company generated 16% constant currency sales growth, the highest organic growth rate in 20 years in the seasonally largest quarter of our fiscal year, allowing us to gain significant share in global prestige beauty. While our second quarter continues to be boosted by holiday, it now also includes another important event driver, single day.Our advanced planning for these events delivered strong growth across our business led by Asia-Pacific region, the global online and travel retail channels, and the skincare and fragrance categories powered by the extraordinary performance of Estee Lauder, La Mer and our luxury and our seasonal fragrance brands.

With disciplined expense management, we leveraged our sales growth into a 21% increase in adjusted diluted earnings per share. Our strong performance reflected smart and deliberate investments in the best opportunities worldwide including focused product innovations, increased advertising, enhanced digital marketing, better use of data analytics, a greater local relevance. We attracted a broader group of consumers and continued to build strong repeat rates for our products driving greater loyalty. During the quarter, we completed the acquisition of the Korean-based be Have & Be Company after having taken a minority stake four years ago. It's Dr. Jart+ skincare brand has grown rapidly with cutting edge innovation and excellent speed-to-market capabilities.We are optimistic about our first acquisition in Asia and we see many opportunities to further cultivate the brand globally as consumer interest in skincare continues to expand.

Our momentum continued in the first three weeks of January, but as you all know, the global environment has changed meaningfully following the outbreak of the coronavirus. Our thoughts are with individuals who have been diagnosed and those who have mourned family and friends. The Chinese government has responded in a very serious manner along with many other countries and organizations and they are working tirelessly to address and contain the outbreak and help those afflicted. As a company, we are focused on the well-being of our employees in China and globally and are taking appropriate measures to protect them based on guidance from local authorities and the World Health Organization. Our consumer and business partners in China and elsewhere are also top of mind and we are actively engaged in ways to support them. We are pledging RMB5 million to support coronavirus relief effort for needs across China. We are matching donations of US based employees to assist with the outbreak. We are working on various support initiatives to support people and their recovery.

Over the past 10 years in my role as CEO, I've made numerous trips to many regions of China. I met with our local employees, talked to consumers of all ages and conferred it with our business partners. I've traveled all over to learn more about these beautiful country, it's wonderful people. My heart goes out to the citizens of China during this difficult time and I look forward to my next trip there, hopefully in the near future. Although it is difficult to anticipate the full impact of the coronavirus on our business, we expect the next couple of months will be very challenging. Chinese consumers in many big cities are staying home and retailers are closing stores or limiting hours in an effort to help contain the spread of the virus. Additionally, global travel is being restricted and the effect is being felt beyond China into major travel retail corridors and large tourist cities. Given what we know now and our experience with past epidemics, we believe our business will gradually recover toward the end of the fiscal year.

We stand ready to invest to facilitate the recovery as soon as the market supports it, leveraging the flexibility of our resource allocation and our multiple growth drivers. We remain committed to China and to the Chinese consumers for the long-term and plan to increase our R&D investment in the market in order to drive bold breakthrough prestige beauty innovation for China, the Asia-Pacific region and the rest of the world. Reflecting China leadership in science, we will expand upon our existing in-market capability, build a new state-of-the-art innovation center complete with the latest technologies and tools. This facility will also highlight our passion and commitment to quality, sustainability, and employee wellness. Our enhanced capability and capacity will ensure we meet the needs of Chinese and Asian consumers with local relevancy and local trends as well as with creativity, agility, and speed. This investment aims to sustain the long-term development of our company in China and around the world. We will continue working to advance these new developments and look forward to sharing more details in the future.

Turning back to the second quarter results, The Estee Lauder brand was again a star in our portfolio. The brand grew strong double-digit globally in both skincare and makeup and rose in every region powered by its many hero franchises, including Advanced Night Repair as well as Re-Nutriv, Revitalizing Supreme+, Micro Essence, and Double Wear. This is a beautiful example of our multiple engines not only winning across many brands, but also within a big brand. Re-Nutriv, Estee Lauder luxury skin care line delivered superb results supported by targeted marketing with the luxury consumer, enhanced merchandising, and desirable innovation.

Looking now at our geographic results, sales advanced in every region with strengths across categories. In Asia-Pacific, virtually every market grew led by China, which accelerated generating strong double-digit growth as all our brands, category and channels advanced. We had terrific growth from smaller cities in China, which are becoming a greater part of our business and a promising long-term growth driver. We have expanded into two new cities, bringing our total to 123. Our online business in China more than doubled elevated by well-integrated online and offline campaigns for Singles' Day. The Estee Lauder brand was among TMall best performers for the event while MAC, La Mer and Jo Malone London each excelled in their respective categories. Our brand expansion strategy on TMall was a distinct advantage. As an example, following Tom Ford Beauty launch on TMall in 2019, the brand executed its first Singles' Day to tremendous success in both fragrance and makeup. Its performance was twice that of its Tmall launch day, which was our biggest launch ever on the platform. Chinese consumer interest in prestige fragrance category is rising. We are nicely position with our wide portfolio of luxury fragrances: Jo Malone London and Tom Ford Beauty excelled in the quarter helping to further diversify our business in China. We plan to launch additional luxury fragrance there later this year.

We delivered strong growth in our other emerging market outside of China led by terrific results in Russia, India, Thailand, and Brazil. In the quarter, we continued to invest for growth and attract new consumers. For example, Brazil is the fourth largest market globally for hair care and we launched Aveda, our 10th brand there. We are showcasing the brand historical commitment to sustainability, the environment and botanically based product with a salon in Sao Paulo that includes sustainable elements. Across Europe, the Middle East and Africa, Estee Lauder, MAC, Clinique and La Mer, our four biggest brands prospered, demonstrating the appeal of established brands that have broad exposure to multiple sub-categories and compelling innovation. Every category advanced in the region. Our skin care brand led the growth which sought after newness from La Mer, Darphin, and Origins. The U.K. grew modestly for the second consecutive quarter in a difficult environment and several of our brands gained share. Our growth strategy is showing promise amid macro industry specific headwinds.

In North America, we made good progress toward stabilization of the business. We leaned into our multiple engines of growth, leveraging our successful skin care and fragrance franchises during the holiday season in light of industry challenges in makeup. There were several bright spots. Brand representing about half of our sales grew and we had gains in the specialty multi and online channels. In fact, La Mer delivered record Black Friday sales on its own sites driven by unique product assortment and influencer-led holiday campaign. As we work to rejuvenate the makeup business in North America, we are creating products that leverage consumer insights from our enhanced data analytics. For example, we learned consumers want products that combine skin care benefits with makeup. In response, the Estee Lauder brand just launched Futurist Hydra Rescue, a new moisturizing foundation combining the positioning of our winning Futurist franchise in China with consumer needs in North America. The launch is off to a very strong start with high ratings and reviews.

Looking now at the channels, our global online business delivered stellar results. Our brand sites, third-party sites, and retailer sites all grew double-digit with broad-based strength across the regions. Our online business was vibrant globally around Cyber Monday as our brands offered well received products and set in the important holiday gifting-giving season. We continue to invest in our excellent growth prospects online. We launched our brands on more third-party sites, which are rising in popularity, deployed new digital payment technologies across several of our brand sites in the U.S., and expanded our loyalty programs. With reach and engaging content, we have increased the time consumers spent on our brand sites and traffic has grown, increasing the inherent media value these sites provide. Travel retail also continued its momentum, our top 8 brands grew double-digits at retail with strength in skin care and our luxury and our seasonal fragrance brands grew strongly aided by expanded distribution in the channel. Innovative pre-retail campaign, unique retailers' activation and effective advertising all contributed to fantastic results. The pretail segment of travel retail excelled in the quarter and is becoming an increasingly important part of our business. Pretail enabled us to engage with consumers before the travel, build brand equity and desirability, and drive conversion. When tourism and travel resume following containment of the coronavirus, we anticipate that pretail will continue to start.

Another important highlight this quarter was the publication of our 2019 Citizenship and Sustainability report. Last March, we announced new goals and the report details our vision and progress. One of our goals is to promote ingredient transparency across our brands and Aveda led the way with an ingredient glossary on its websites. Other brands will soon follow. Innovation is the core of our company, once again helped drive our performance, accounting for over 25% of sales. We have exciting innovation from our four biggest brands coming in the second half of our fiscal year, many in the hero franchises. We believe these launches will be well received by consumers globally and these important franchises have high loyalty. We are pleased by our strong start in the first half. We are now focused on managing effectively throughout the coronavirus outbreak. We are determined to serve our consumers in the best ways possible. We believe that the efforts of China's government along with leadership from around the world to contain the outbreak will prove effective. I want to thank our employees worldwide through their extraordinary efforts, working through this challenging time while supporting each other, our consumers, the communities where we work and our business, their grace and agility are a testament to our company culture. Now, I will turn the call over to Tracy."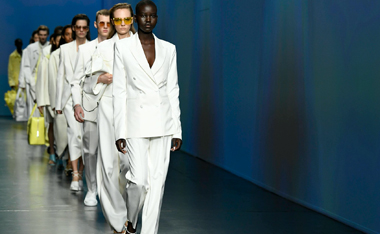 The store is scheduled to open at the end of this month in Aviapark Shopping Mall Moscow. New store concept will occupy a space of in 130 square metres.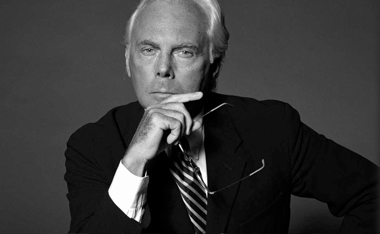 Founded in 1975, elegant, solemn, powerful and tailored Armani's suit is a must-have in wardrobes foe countless people. Giorgio Armani had told reporters: "I think it's time for me to say what I think. Women keep getting raped by designers, by us."

He said: "If a lady walks on the street and sees an ad with a woman with her boobs and arse in plain sight and she wants to be like that too, that's a way of raping her," Armani said. "You can rape a woman in many ways, either by throwing her in the basement or by suggesting that she dresses in a certain way."

"I'm sick of hearing the word 'trend'. We need to try to work for today's woman. There shouldn't be trends," he added.

Giorgio Armani also encouraged women to be more determined and bold, as show note :"The Emporio Armani woman is strong-willed, eclectic and bold in her decisions. With little regard for mundane rules, she is a young woman that bewilders and astonishes."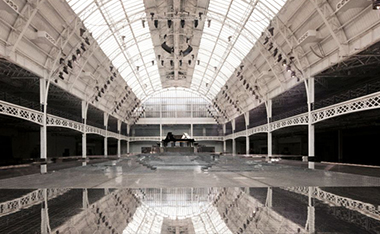 Affected by the Novel Coronavirus Pneumonia (COVID-19), Burberry cancelled the 2020 fall and winter men's and women's fashion show which originally scheduled to be held in Shanghai on April 23, and postponed the opening of a social retail store in Shenzhen, which was exclusively cooperating with Tencent.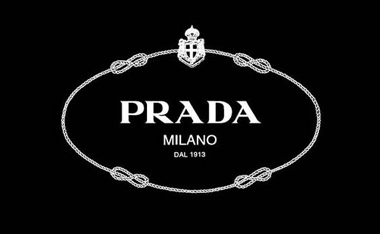 Affected by Novel Coronavirus Pneumonia (COVID-19), PRADA postponed the release of the 2021 early spring vacation series originally scheduled for May 21, 2020 in Japan. This fashion show is the first PRADA series to be released in Japan. No announced for new date and new location.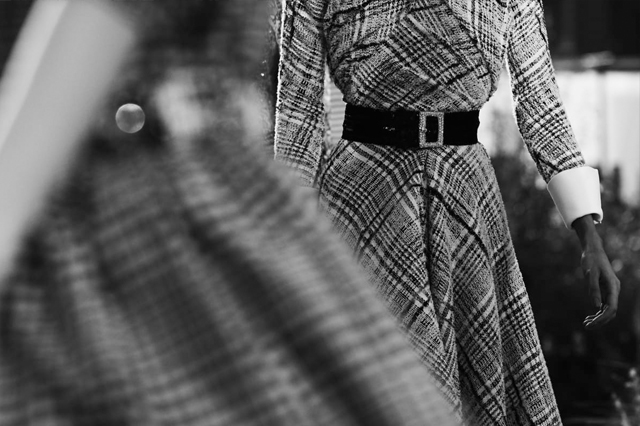 Following the cancellation of the Hong Kong show in November 2019, due to the impact of the Novel Coronavirus Pneumonia (COVID-19) and consultations with relevant Chinese authorities, CHANEL postponed the 2019/20 "Paris-Kampong 31" senior scheduled to be held in Beijing at the end of May Handicraft series remakes the big show. This is CHANEL's current creative director Virginie Viard's first high-end workshop series since taking office.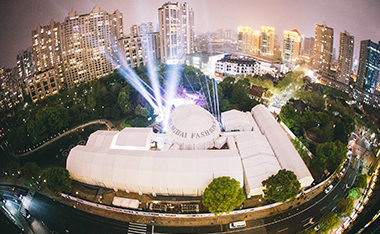 As announced by the Office of the Shanghai Fashion Week Organizing Committee, due to the impact of the Novel Coronavirus Pneumonia (COVID-19), in order to do a good job of Novel Coronavirus Pneumonia control, the 2020 Autumn Winter Shanghai Fashion Week originally scheduled to be held on March 26, 2020 will be postponed. Emerging designer platforms such as Labelhood, Showroom, and Ontimeshow will also be postponed together, of which Showroom will be rescheduled from April 10 to April 13, 2020, and other cooperation exhibitions will be rescheduled Notice.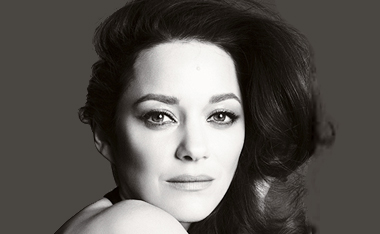 CHANEL is delighted to announce that Marion Cotillard will be the face of the new advertising campaign for the iconic N°5 fragrance.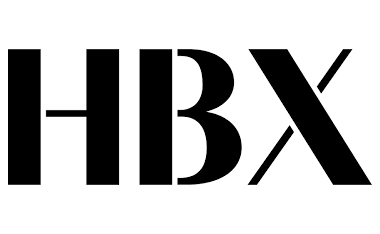 HBX was created in 2012, recently launched a WeChat mini-program to make it more convenient experience online. HBX platform brands include many fashion brands such as Saint Laurent, Public School and Palm Angels.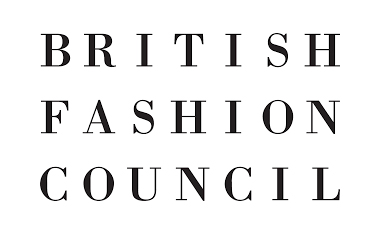 BFC (British Fashion Council) and the Chinese Fashion Zoo have reached a three-year cooperation plan, which will start in September 2021 and launch the "London Fashion Week DAY"at London Fashion Week.

Caroline Rush, CEO British Fashion Council commented: "We look forward to collaborating with FASHION ZOO to bring the British and Chinese fashion industries even closer together. This partnership reinforces our commitment to helping British designer businesses penetrate the Chinese market and expose them to both an industry and consumer network."