LEBRON JAMES'S "I PROMISE" SCHOOL
"LeBron James won acclaims since he started his NBA journey on October 30, 2003. As a young boy who originated from Akron himself, he knows how hard it is to survive there."

BY GORIADH - 14 NOVEMBER 2018
I PROMISE - The public non-chartered school run by The LeBron James Family Foundation.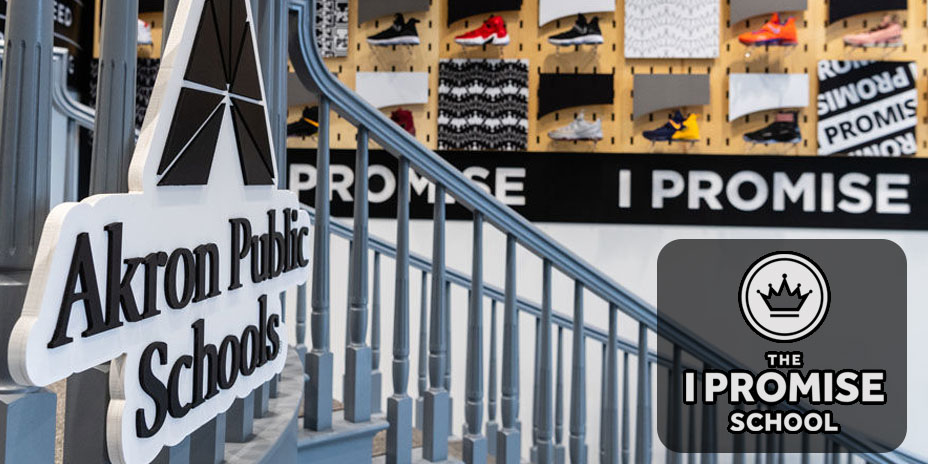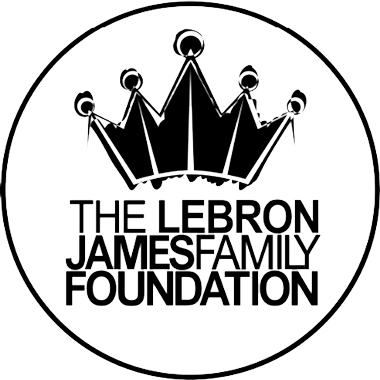 Today, LeBron James is no longer a young boy nor just a star basketball player. He is a businessman, philanthropist, husband and father on his shoulders. His influence is not limited to the hard work on the basketball courts. As a father, he also knows how important education is to every child. With this responsibility and understanding, LeBron James started a school in his hometown - Akron, Ohio named "I PROMISE" school to enable more children the opportunity to choose the future what they want!
I PROMISE School is a public non-chartered school run by The Lebron James Family Foundation. The foundation is actively in communication with the local government. It is a private-public partnership between the LeBron James Family Foundation and Akron School District and where the foundation is the school's largest donor. The school aims to educate children who are in trouble or crying out for help. The school not only provides children with regular courses in mathematics, science, language, etc., but also offers a series of courses to help children cope with the trauma and difficulties in their daily lives. Each student at the school gets a free bike and helmet, a Google laptop including other education support like helping children to alELEVATE the stress of economic hardship, providing them with family services, food, and arranging accommodation when necessary. A seven-week summer camp program is also set up to prevent children from getting into trouble because of too much free time.
I PROMISE The public non-chartered school run by The Lebron James Family Foundation.
FOLLOW QCEG MAG
As a kid from Akron, Ohio myself, I remember walking these same streets. Riding my bike through the rest of the city.
So, when people ask me why a school, that's part of the reason why.
Because I know exactly what these 240 kids are going through.
I know the streets they walk. I know the trials and tribulations that they go through.
I know the ups, the downs. I know everything that they dream about.
I know all of the nightmares that they have because I've been there.
I know exactly what they are going through. They are the reason why this school is here today.
As quoted during Lebron James's Speech
at the I PROMISE School's inauguration opening.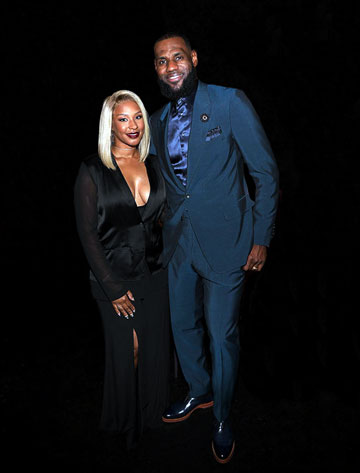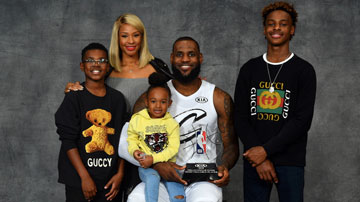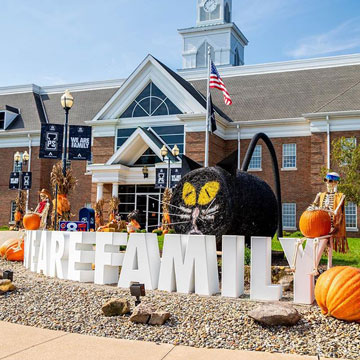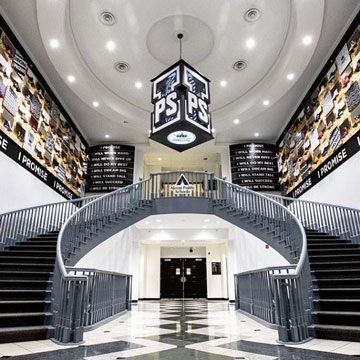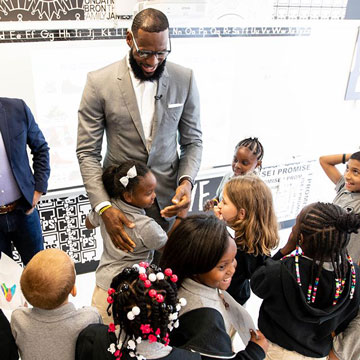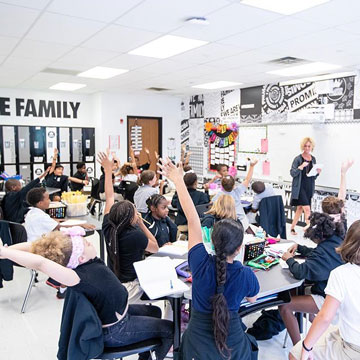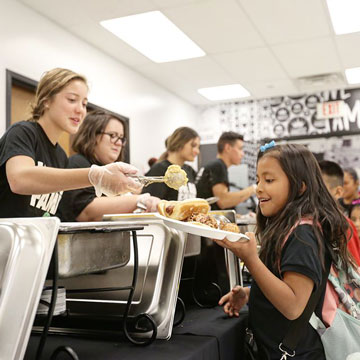 Nike LeBron 16 "I PROMISE"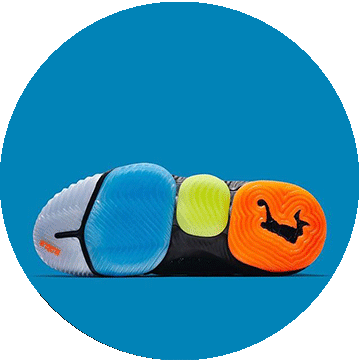 The Nike LeBron 16 "I PROMISE" Shoes' color scheme is inspired by the children of Lebron James and I PROMISE School. This pair of shoes spots an upper black coloured "battle-knit." An iridescent gold Nike Swoosh is seen on the lateral heel. Special branding details include "we are family" written on the left heel and "The LeBron James Family Foundation" accompanied by a crown on the right heel. More tonal text is found on the tongue, which reads "just a kid from Akron." Completing the offering are special graphics on the insole, and a multi-coloured outsole split into translucent, blue, yellow, and red sections.
The release date for Nike LeBron 16 "I PROMISE" is set for Tuesday, 20 November 2018. Please visit Nike Website or Nike Basketball retailers for furhter information on 20 November 2018.
QCEG MAG || LEBRON JAMES: NIKE LEBRON 16 'I PROMISE' and the public non-chartered school...