SKINCARE CREAMS & LOTIONS
"How to show your body next spring if you do not use moisturiser during fall/winter months?"

By Jeaunesse - 17 NOVEMBER 2018
SKINCARE CREAM & LOTION In the winter, indoor air conditioning or heating will give the skin a dry feeling...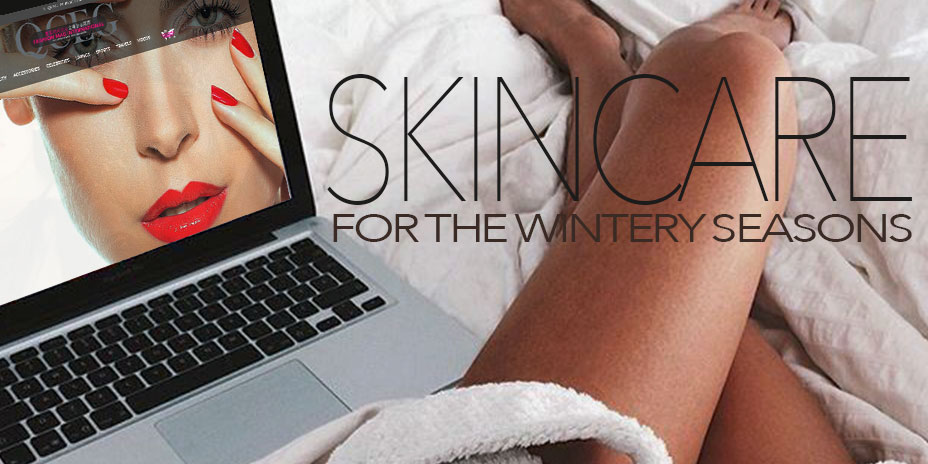 In the winter, indoor air conditioning or heating will give the skin a dry feeling, the legs, waist and arms are easy to get dry and peel. If you don't pay attention and take care to your skin, the stimulation of the outdoor cold wind and the indoor dry heating will make your beautiful skin become dull and wrinkled
Hot bath is one of the most enjoyable ways to relax in the winter. When you are enjoying the hot bath, do remember: the hot water temperature should not be too high. if the bath water temperature is too high, it is easy to damage the oil on the surface of the skin, causing capillaries to expand, thus aggravating the skin and make skin get more dry.
Have a habit of drinking water, not less than 1000ml and not more than 3000ml per day. At the same time, eat more fruits and vegetables to ensure adequate water and vitamins!
Through moderate exercise and sun exposure, the body's blood circulation can be promoted, and the body's vigorous metabolism can be maintained; the sebaceous glands and sweat glands are normally secreted which moisturises the skin.
SKINCARE CREAM & LOTION In the winter, indoor air conditioning or heating will give the skin a dry feeling...

There are a number body and hand cream & lotion under recommendation. Hopefully, the way you take care of your skin this fall/winter season, you will be more vitalised for the following spring!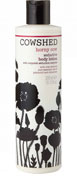 Cowshed Horny Cow Seductive Body Lotion Cowshed is a British aromatherapy expert. All products are made in England, from raw materials to product design, customers can feel the sincerity of the brand. Body Lotion is the brand's star product. Body lotion is enriched with cocoa butter and vitamin E, an antioxidant that helps protect the skin from signs of premature ageing, rich rose essential oil can nourish your skin, Patchouli essential oil can relieve the symptoms of dryness, peeling and itching caused by skin water shortage, vanilla and cinnamon let you feel the warmth, don't miss the rose flavour romance body lotion.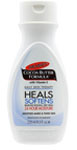 Palmer's Cocoa Butter Formula
Rich in cocoa butter, vitamin E and shea butter, this body lotion is moisturising and non-greasy, instantly moisturising dry skin and quickly locking in moisture. All of Palmer's products are formulated in a natural formula to combat stretch marks and postpartum weight loss, so sensitive muscles and pregnant women can be used.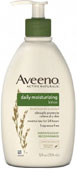 Aveeno Daily Moisturising Lotion
Aveeno is clinically proven to go beyond 24 hour moisturising, main ingredient is natural oats, gentle and non-irritative, effective body moisturiser in winter, leaves skin looking and feeling soft, smooth and healthy. This lotion is suitable baby and pregnant women.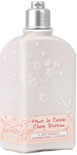 L'Occitane Cherry Blossom Shimmering Body Lotion
This lotion contains cherry extract from the Luberon Provence in southern France. The lotion is enriched with light and easy to absorb shea butter to moisture skin delicately and contain light shimmering of perfumed enveloping scent of cherry blossom.

Cowshed Cow Herb Restoring Hand Cream
Cowshed's ingredients are natural and organic. This hand cream contains lavender essential oil with a luxurious blend of shea butter and cocoa butter to moisturise your hands with a soft aroma.

Burt's Bees Almond & Milk Hand Cream
This hand cream contains sweet almond oil and vitamin e. The cream is very soft and do not feel oily when apply on hands. Moisture dry hands in winter with a natural nutty almond scent.

Jo Malone Lime Basil & Mandarin Body & Hand Lotion
This two-in-one body & hand lotion and is a very rich skin moisturiser. It leaves skin feeling silky smooth and deliciously scented with a rich citrus scent like perfume and it lasts a long time.