GLAMOUROUS RED
"Simply Gorgeous and Naturally Attractive In Women's Colour Preference For Almost All Occasions."

BY MEEKAR - 3 OCTOBER 2018
PHOTOGRAPHY - Marc MARTINON | MAKEUP & HAIR - Julie MANDIN | MODEL - Camille P @VIP Model's
The Must-Have Classical Reds Where Red Meets The Desired Feminine Adornment.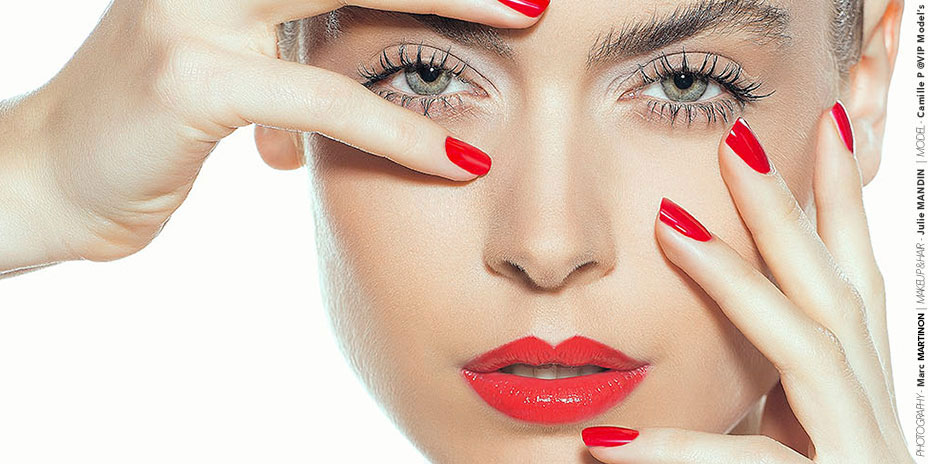 The universally flattering reds for lip and nail colour is just about for every women to take ownership. Its timeless and an essential colour in every women's arrays of beauty products. Choosing the right brand for your own application may entail some sampling at the beauty counters to select your choiced "RED".
A refreshing version was created by make-up artist, Julie Mandin on model Camille P. and photographed by Marc Matinon illustrating the charm of red. Its simply gorgeous and naturally attractive.