WINTER FACIAL CARE FOR YOU
"Girls.., don't let the cold wintery air create redness-prone skin on your face. "

By Jeaunesse - 19 NOVEMBER 2018
FACIAL MOISTUIRSER When you are ready to change your wardrobe for this winter, don't forget your face also needs your loving preparation for the winter...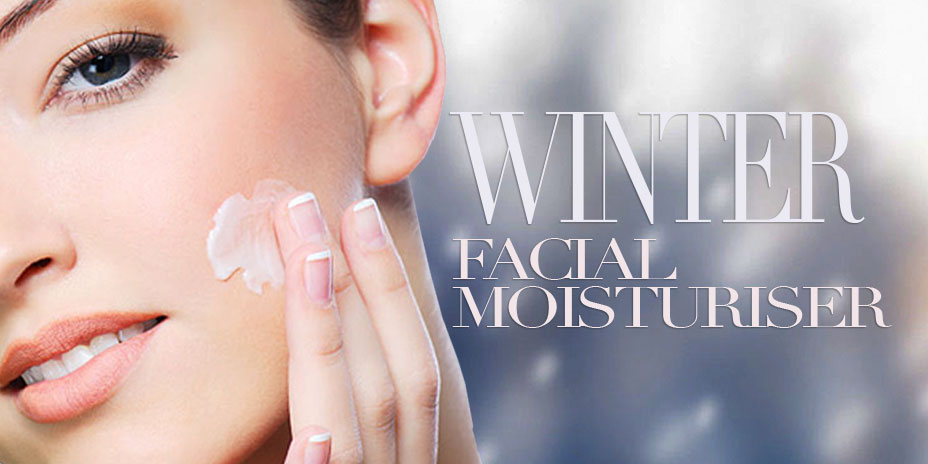 When you are getting ready to change your wardrobe for winter, don't forget your face also needs loving care & preparation for the winter. Winter is the harshest period for your skin and can lead to redness-prone facial skin any time at any occasion. It can also cause embarrassment too…!
FACIAL MOISTUIRSER When you are ready to change your wardrobe for this winter, don't forget your face also needs your loving preparation for the winter... !
Must-Know Facial Care For Winter
(1) MOISTURISER
Winter is relatively dry whether its indoors and outdoors. Allow your skin to replenish using abundant moisturiser to moisturise skin cuticles entirely.
(2) USE NON-ALCOHOL MOISTURISER
Alcohol is easily volatile to your skin makes skin dry as your skin reacts sensitively to alcohol.
(3) DON'T SLEEP LATE
Your skin's metabolism is the most active during sleep, and this detoxification process strengthens and accelerates skin regeneration.
(4) GENTLE FACIAL MESSAGE
Proper facial massage promote blood circulation and enhance skin's ability to keep healthy.
(5) ULTRAVIOLET RAYS PROTECTION
It is not the sun that hurts your skin, but the ultraviolet rays. The ozone layer is thin in winter, so the ultraviolet rays are higher than in summer.
(6) NUTRITIONAL INTAKE
Nutritional intake is very important. If your body lacks vitamins, it will be reflect on your skin. In winter, supplement is need for healthy skin.
(7) SKIN CUTICLES REMOVAL
Excessive keratin will not only cause your skin to absorb nutrients but also cause acne to breed.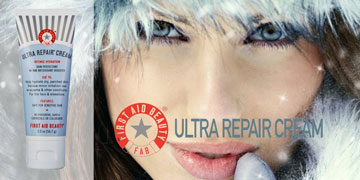 FIRST AID BEAUTY ULTRA REPAIR CREAM
This ultra repair cream is a star product of First Aid Beauty. People also called it "fair price cream of LA MER". The cream is thick and rich making it easy to apply with significant absorption and moisturising effect. Very suitable for sensitive skin as its ingredients constitutes are non-chemical constitutes.
Main Ingredient: Colloidal Oatmeal.
Main Effect: Calming non-allergic skin repair.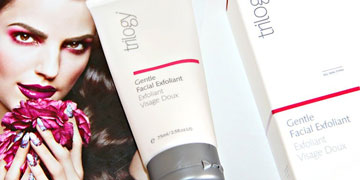 TRILOGY GENTLE FACIAL EXFOLIANT
Trilogy is a well-known organic skin care brand from New Zealand. Princess Kate uses Trilogy. All Trilogy products are 100% pure plant products, without any artificial chemicals, even the most sensitive skin can use their products. This gentle facial exfoliant removes dead skin cells and surface debris to make your skin more smoother and softer.
Main Ingredient: Jojoba wax spheres and camellia oil.
Main Effect: Gentle removes impurities and lightens skin.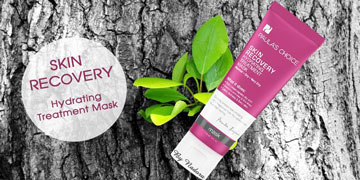 PAULA'S CHOICE SKIN RECOVERY HYDRATING TREATMENT
Paula's Choice is an America skin care brand. Its a star-rated product. Say redness-prone this fall/winter. This hydrating treatment strengthen and repair skin, leaving you with a smooth, soft complexion. Suitable for winter, but not suitable for summer and wet season.
Main Ingredient: Apricot kernel and olive fruit.
Main Effect: Reduces wrinkles and fine lnes, prevents redness and relieves irritation.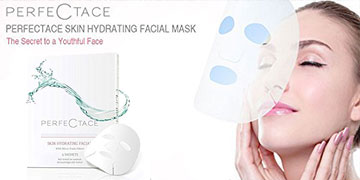 PERFECTACE SKIN HYDRATING FACIAL MASK
Perfectace is a UK-based specialty brand that specializes in providing effective skin care products. This mask is made from a special three-layer microfibre structure to be more versatile on your face to lock in moisture and to allow your skin to absorb its essence to the fullest.
Main Ingredient: Natural seaweed, cucumber and Aloe Vera extract and Hyaluronic Acid.
Main Effect: Reduces pores, fine lines, wrinkles and crow's feet.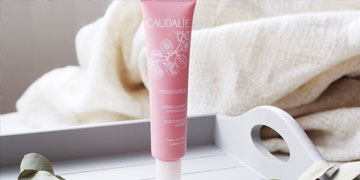 CLUADALIE VINOSOURCE MOISTURING SORBET
This product is very good for winter. Like rich, cooling sorbet, after applied to the face, it is easily absorbed to make the dry skin moist and soft, replenishes skin's water reserves. Suitable for sensitive skin.
Main Ingredient: Hydrating organic grape water, ultra-calming chamomile and antioxidant-rich polyphenols.
Main Effect: Replenishment of skin's water, moisturising and redness reduction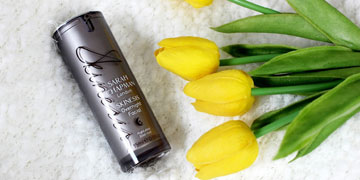 SARAH CHAPMAN SKINESIS OVERNIGHT FACIAL
Many celbrities are fond of this brand. Fragranced with a soothing blend of essentials oils including rose, jasmine and frangipani etc., it is effective in antioxidants, soothes and nourishes the skin while lightening your complexion, giving your skin a deep repair overnight. Just one drop at a time.
Main Ingredient: Antioxidants, vitamins, omega oils, dermaxyl peptide, natural flower extracts etc.
Main Effect: Antioxidises, lightening and redness reduction.