BASE MAKEUP FOUNDATION
"Don't try changing the quality of your foundation with just two strokes of the brush."

By XiaoXiao - 26 SEPTEMBER 2018
BASE MAKEUP FOUNDATION A good makeup application starts from the foundation.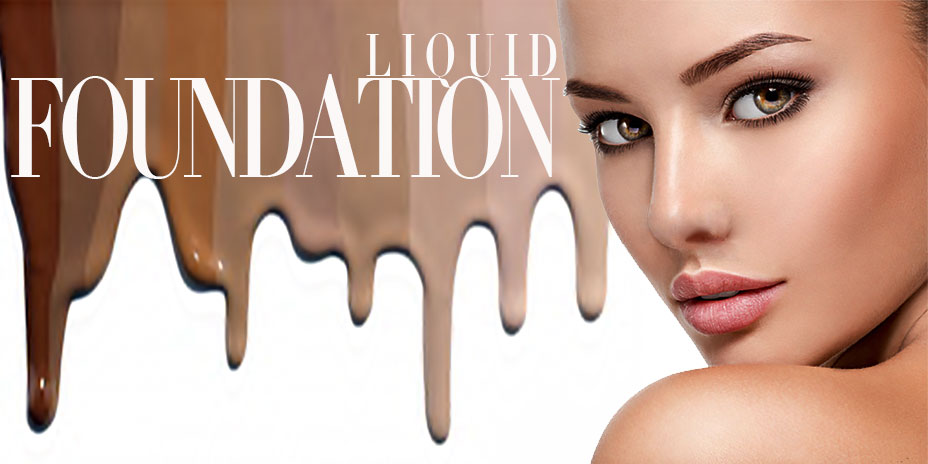 A good makeup application starts from the foundation, and liquid foundation is one of the essential makeup products for women who often make up. All women want to have flawless makeup. Liquid foundation can make women's face rejuvenate with healthy color. It also make the skin look crystal with a delicate feeling, while also playing the role of skin care and moisturiser. It can also prevent makeup erosion, and prevent outside particles from entering your pores, thus increasing your skin's resistance to free radicals. Therefore, your choice of liquid foundation is very important. A good liquid foundation does not only make your whole makeup process more effective, but effectively maintain your makeup and prevention from floating powder.
Of course, you must master how to use the liquid foundation properly.
First step is to use the liquid foundation by applying it to the cheeks, chin, forehead. Then use a foundation brush or a strong water-absorbing beauty brush to evenly brush the foundation. The experienced user can use also their fingers to apply onto their facial spots. If you are afraid that the foundation is too dry, you can spray over with water-mist and brush the foundation with a water resistant brush.
BASE MAKEUP FOUNDATION Good makeup starts from the foundation.