VISOANSKA PARIS
"An Eco-Luxury Facial & Body Skincare Brand That Truly Enlightens Your Life Naturally."

By Suna Moya - 14 JANUARY 2019
Elisabeth Visoanska She turned a childhood dream into reality by creating her own line of 'Haute Cosmetique' products.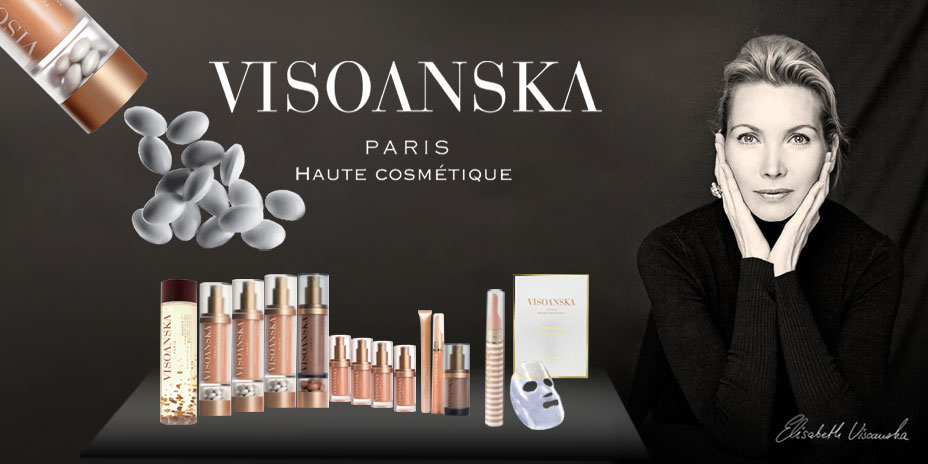 Elisabeth Visoanska is the founder of VISOANSKA PARIS - a 'Haute Cosmetique' brand and one of the pioneers in eco-luxury trend whose line of beauty creation won a number of accolades in France. After 14 years of work in the pharmaceutical médical industry, she turned her focus to study luxury brand management to develop her line of natural remedies skincare products with a team of top French researchers and specialists resulting in the production of organic and natural anti-ageing products with potent active plant extracts with sensitive elements essential in defying the effects of ageing.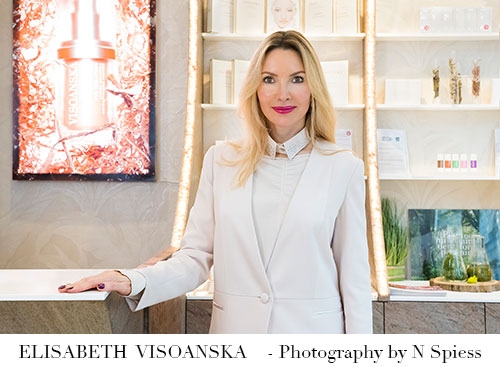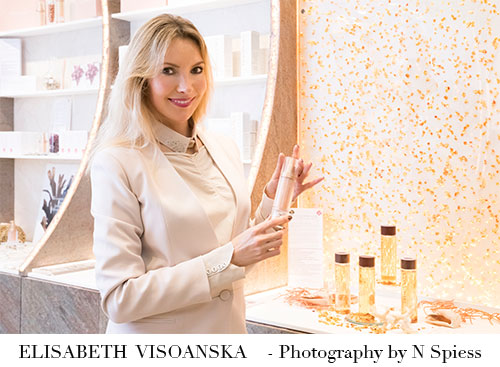 Elisabeth is of Polish origin and she grew up using homemade natural facial masks and creams in her native eastern country's traditional way. This is where young girls are taught by their grandmothers how to make their own creams and masks at an early age. It had always been in her childhood plan to one day create an eastern-western heritage exchange in cosmetics using high technology to develop the perfect natural ingredients contains.
Passionately involved and proud of her cultural backgrounds, Elisabeth chose her own name to use for her brand as a testimony of her dedication, and as an assurance of highest quality gaurantee to her facial and body skincare products.
VISOANSKA PARIS has been awarded many prestigious titles. One of them is the Best Products in Anti Age Cosmetics for a brand with a line of products dedicated for skin care. This beauty award was received from the French Ministry of Commerce.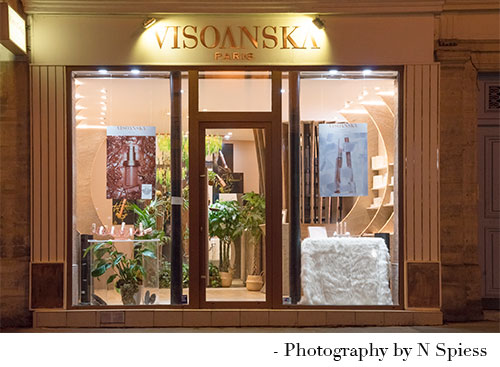 Premiere Store
VISOANSKA PARIS's open its first store in Rue de Turenne located in the famous Le Marias in 2017 with a showroom where visitors can view and buy her beauty products created from ingredients for that fresh clean, glowing, flawless skin. Her products contains 100 percent natural ingredients which are hand picked from around the world.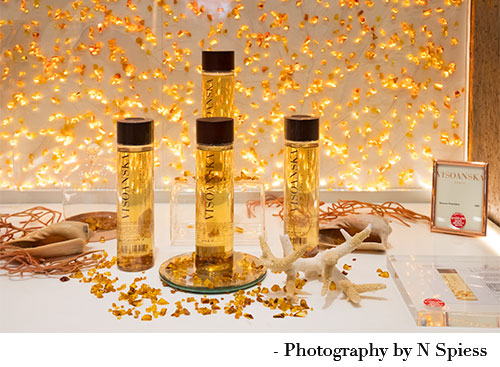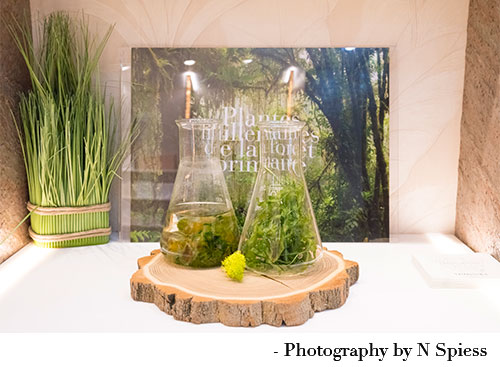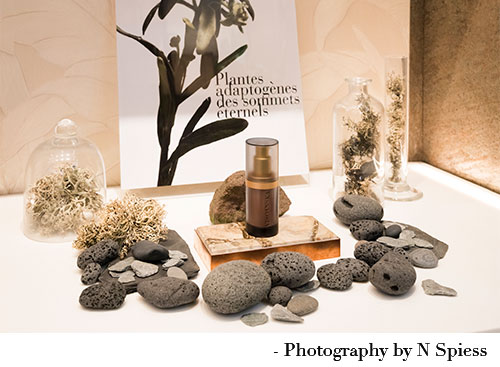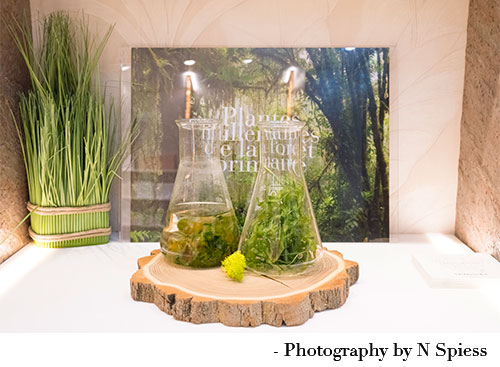 VISOANSKA PARIS also produces and distributes professional high-end facial and body products for spas and wellness center around the world.
Visit VISOANSKA PARIS boutique to review her line of products offerings created by a modern technical pioneer of 30 patents and ecologically leading the way in the facial and skincare industry. amongst others, "A-List" class celebrities like Angelina Jolie and Kate Moss are fans of Elisabert Visoanska's beauty products.

Or visit her website by click or tap here.

VISOANSKA PARIS An Eco-Luxury Facial & Body Skincare Brand that truly enlightens your life naturally.

Maison de Soins et Beauté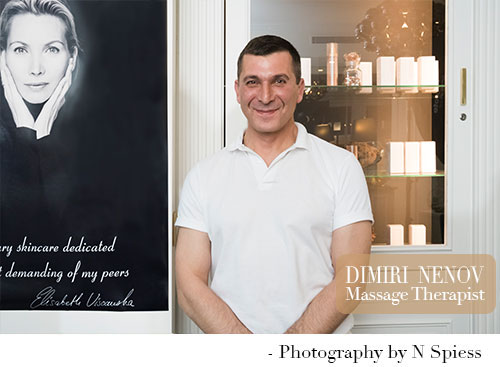 LE MARIAS, PARIS - We had the pleasure of interviewing the exceptional Dimiri Nenov at the newly opened Maison Visoanska located in 19 rue de Turenne 75004.
For most of us, our career choices revolve around our own quality of life but for some, they revolve around other people like Dimiri Nenov who spends his time improving the quality of other peoples lives. From young energetic women to elderly retirees suffering from back pain..., from athletes attempting to recover from unexpected injuries to people seeking massage treatment for very different reasons. Some go in order to relax. Some need help with physical problems such as sciatica, aches and pains in the lower back, and even prenatal issues.
Dimiri specialises in understanding how a person's body works, and how that body helps them achieve their goals and live their lives.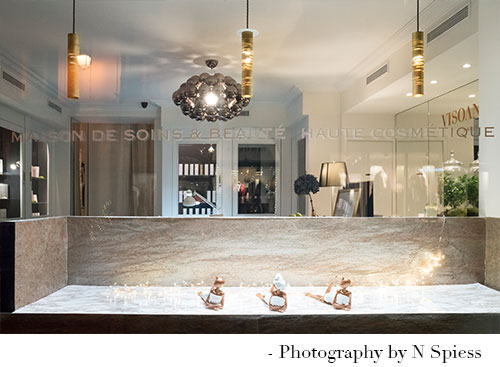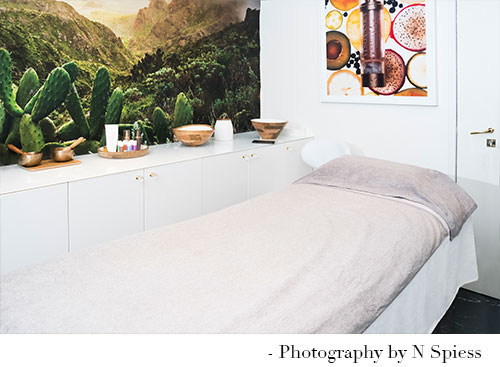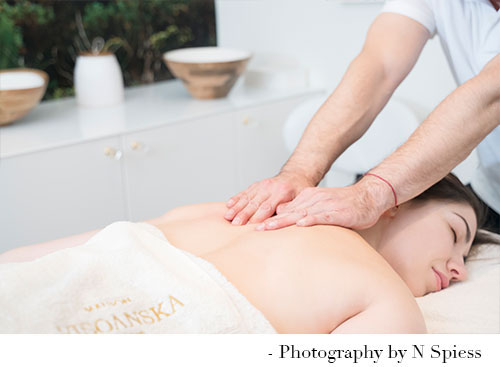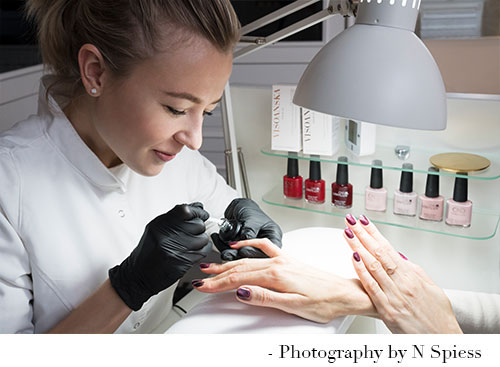 Dimiri Nenov shared with us about his unique style of massage mixing all the diffident techniques and explained how it is different, what is its strengths and weaknesses are, and he even gave some self-care tips. His work revolves around values, but also a passion for movement and physical empowerment. He has worked a lot with handicapped patients and intends to continue also having worked with the Red Cross. It is an important, massage for people with disabilities as it helps them with stress relief, mitigation of pain, improved range of motion and improved self-image.
He encourages clients to learn to heal themselves by allowing their bodies to release a pain or emotion that's hindering them.

I never knew how phenomenal the power of touch could be from the giver to the receiver
said Dimiri from his from early experience.

I learned the importance of intuition.
I studied at an Institute in Russia and have been practising massage theory for more than twenty years.
He continued: "I began my career with Russian massage which has been in
the forefront of physical rehabilitation due to the
extensive research that has been done in Russia and the Soviet countries for more than 130 years.
Russian athletes still acknowledge the instrumental role massage
plays in their performance and recovery, and most of them will tell you massage
has prolonged their athletic ability.

The first recorded form of manual therapy done by the ancient Slovaks was called twigging.

I also studied Chinese massage and practitioners performing this type of massage,
identify pathways with limited flow and use hand pressure to restore balance and energy circulation.
Body energy must continuously flow to prevent stress and disease.
Traditional Chinese healers manipulate the meridian system (inner energy points and pathways)
to encourage the flow of "qi" (body energy) and blood throughout the body.

On average, I treat about 15 clients per day. One needs to make a consistent commitment
to daily exercise, eating whole foods and a plant based diet, drinking plenty of water,
and expanding spirituality through meditation in order
to achieve personal health and fitness goals.

We live in a society where people are in the habit
of looking outside themselves for answers about the well-being of their bodies, minds or spirits.
I try to help clients learn to listen to their own gut instincts.


I hope I've been able to change people's lives the way mine was changed
just from the importance of what touch is all about.

Ayurvedic Massage - Inherited Indian ancestral practices, Ayurvedic massage consists of different pressures and very fluid maneuvers helping you to restore energy circulation.
Deep Tissue Massage - Deep tissue massage is a deep work of muscles and fascia, which relaxes and soothes your body.
Sports Massage - Kneading, percussion as well as palpate-rolling maneuvers stimulate your muscles dynamically to release them of aches, during this massage dedicated to the sportsmen.
Lymphatic Massage -This massage is ideal for decreasing heavy legs and watery cellulite as well as stimulating the immune system. It helps to promote the elimination of fats and toxins from the body.
Relaxing Massage - Realized with gentle and precise gestures, this massage calmes and relax your muscles, relieve tension, soothe your mind for intense and total relaxation.
Foot Massage - Fundamental pillars of your body, your feet deserve all the attention and care that can be provided. Relieving the genes and points of tension accumulated daily, it is ideal to find harmony and lightness.
Expertise Massage - Massage of the body accompanied by a work of the points of chacras, a cranial massage and hands. Soothing and relaxing effects from a mental and physical point of view are lavished by this massage. In addition, all muscular tension and other forms of tension will have disappeared and the whole body will come back revitalized and revitalized. Glow effect inside-out.