EXPLORATION AND DISCOVERY
"At Any Given Time, Travel, As Well As Literature, Music And Movie, Are The Antidote To Healing Our Souls"

BY XIAO XIAO - 16 AUGUST 2022

NOTICE TO TRAVELLERS
In this post-covid period, most countries are gradually openning or have opened their borders. Many countries have their specific requirements for visitors. Wherever you may go, check the requirements of the country for their updated requirments.
EXPLORATION AND DISCOVERY
"At Any Given Time, Travel, As Well As Literature, Music And Movie, Are The Antidote To Healing Our Souls"
media-works@qceg mag .com
There were times when we would be able to close our eyes in front of a globe, and where our fingertips landed, we curiously set off on a journey; a time when focusing on work while enjoying life in different cities during daytime and nighttime was part of our daily life; a time when we bought the quickest flight for our family to take off to at any time. This wonderful time drives people to look forward and eagerly get everything back on track again.

In the present challenging time, we may be "entrapped" in a particular city, or maybe we are looking forward to being in another place to start a new life, get a new job, or enrol in a course in one of their university. When we start living in a new environment, for instance, we gain new experiences, all of which will make us want to make changes for our wellbeing. No matter what kind of life we pursue, the thoughts and habits we have grown into in our younger days will follow us imperceptibly.

Travelling was only for nobles and wealthy people until three centuries. With the advancement of civilization in Europe, the dawn of the Industrial Revolution, the construction of European railway networks, and the rapid development of the global aviation industry, travel has established a foundation for cross-cultural communication. More people benefit from multicultural backgrounds and get more inspired and understand themselves better from their journeys.

American sociologist Ruth Hill Useem put forward the term "Third Culture Kid" in the 1950s. She saw the formation of "Third Culture Kid" in her three children when she lived in India. "Third Culture Kid" refers to the third culture formed by the fusion of the parents' first culture (parents may also be people of different cultural backgrounds) and the second culture where the child grows up. According to professional investigations, the "Third Culture Kids" have their unique growth process. They have the advantages of more open thinking, multilingual expression ability, more innovative spirit and adaptability to globalisation, better communication, more balanced, etc. They can think rationally and understand the connections between various cultures and sensitive issues. They understand that the world does not have only one way to function. They build a broader worldview, values and outlook on life from diversification and unique experiences. Most of them grow up to become warm outstanding people. They work hard for multicultural communication and human peace through art, literature, music, politics, etc.

The news today is filled with chaos and uneasiness. What makes us panic is that many things are constantly changing rapidly. It tears our emotions when it gets serious. Even though things are going this way, we can still take a good look at the beautiful side of the world. At any given time, travel, as well as literature, music and movie, are the antidote to healing our souls.

Some places are like fine wines. When you enjoy them, your travel gains a special meaning.

EXPLORATION AND DISCOVERY
"At Any Given Time, Travel, As Well As Literature, Music And Movie, Are The Antidote To Healing Our Souls"

TORINO, ITALY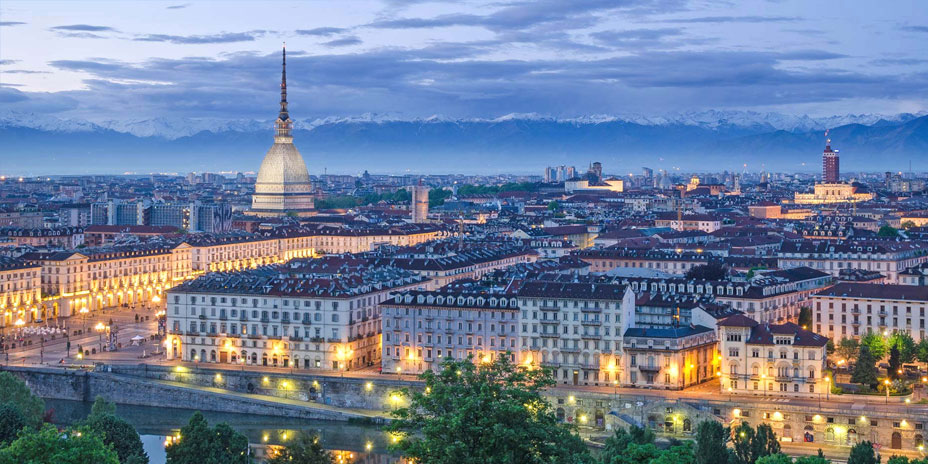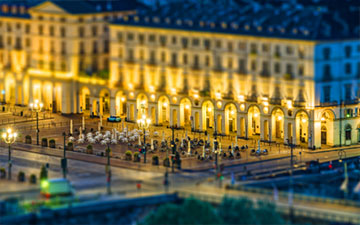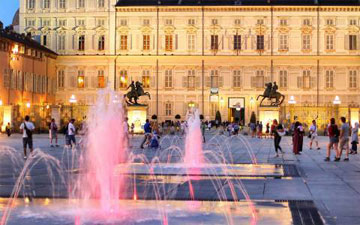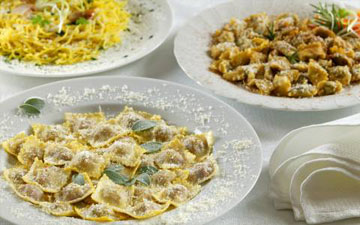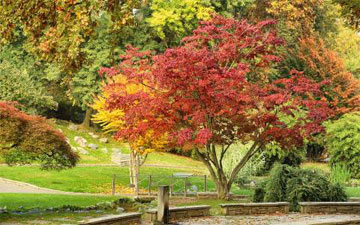 A beautiful ancient city of culture and art, Torino is a rare place to experience as the whole city still retains its original classical buildings. Their intricately carved and beautiful baroque buildings are an integral part of the lives of its local populace. There is a connection with the buildings where people live, including the clean and quiet streets, multiple squares, churches, art museums, parks, cafes and restaurants. All of these are nostalgic and beautiful.

For young people who crave knowledge, Torino has the best universities in Italy; for those who love cars, this is the Italian Auto City and FIAT's hometown; for those who love coffee, ELENA cafe was once a must-see for Nietzsche and is well known as the birthplace of Lavazza.

Every morning calmly starts with a cup of mellow Italian coffee. Walk through parks filled with fresh air and stroll under elegant arcades on the streets. What a pleasant life!

FREIBURG, GERMANY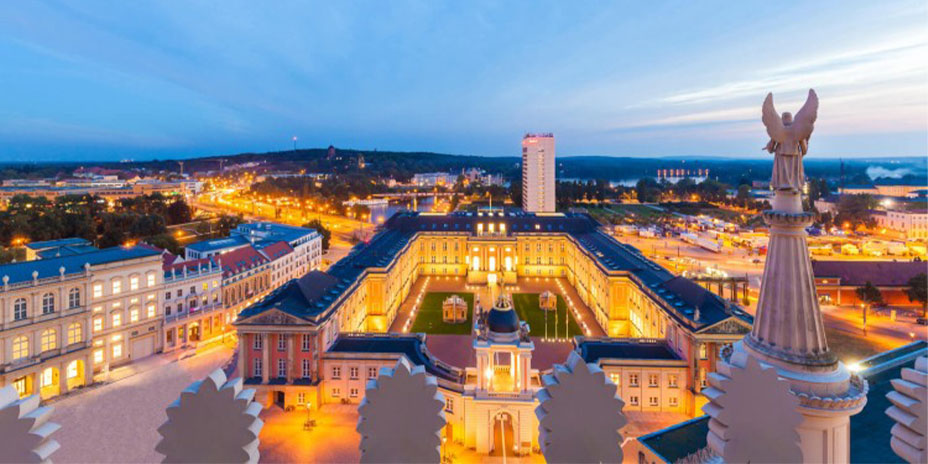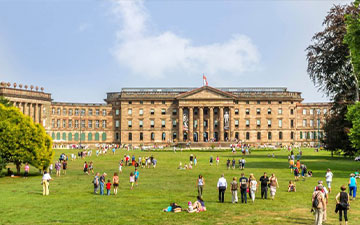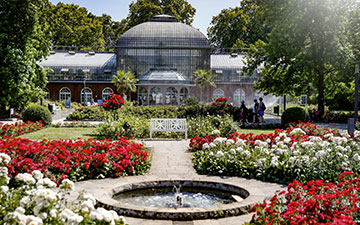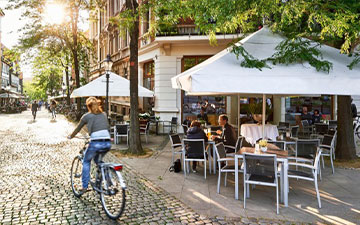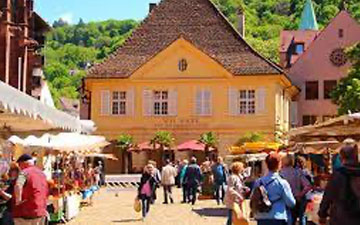 Freiburg is a small city situated in southwestern Germany, close to France and Switzerland. "Free Castle" as the city is named in German, Freiburg has undergone centuries of development. It was ravaged by war in history but still retains the medieval European city structure entirely. Walk down the cobblestone paths and visit the medieval Freiburg Cathedral.

Young people inhabit and fills this ancient city with vitality everywhere. Albert-Ludwigs-Universität Freiburg, founded in 1457, is one of the oldest universities in Germany. The buildings of the university are scattered throughout Freiburg and are closely connected to the city. Its school motto is "Die Wahrheit wird euch frei machen" (The truth will set you free).

The government forges the use of bicycles and public transportation that are both green and healthy. People enjoy a comfortable life and they walk smilingly in Freiburg. Vegetables, fruits and flowers are colourful, fresh and neatly placed in the Münstermarkt. In the afternoon, sit in a cafe with a glass of white wine. Whether it is to reading a book, looking at the picturesque scenery or just contemplating, enjoy the beautiful life of this ancient European city.
Located on the west side of the Jungfraujoch, Mürren is a small town situated on the cliffs of the Lauterbrunnen Valley. The town compresses of traditional chalets with no passes for motor vehicles. Fresh air fills the environment. Enjoy Alpine-style living.

It is also a ski resort, with slopes suitable for skiers of all skill levels. Skiing services are also available in summer, and you can see all kinds of beautiful flowers in the Alps. Here you can enjoy the picturesque scenery of Jungfraujoch, Mönch, and Eiger, and the stunning Schilthorn.

Switzerland has always been a place for vacation and recuperation and is suitable for a family vacation. Get a good night's sleep, wake up in the morning to the picturesque place of sunshine and gaze at the snow-capped mountains, breathe the fresh air, and enjoy a wonderful breakfast with your family.

CRETE, GREECE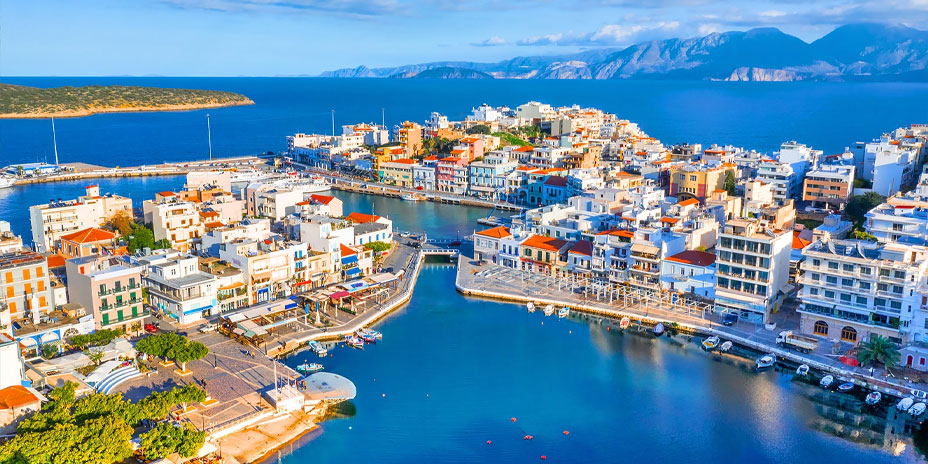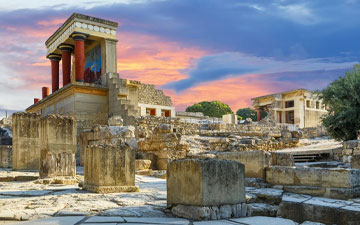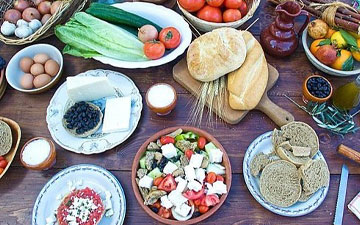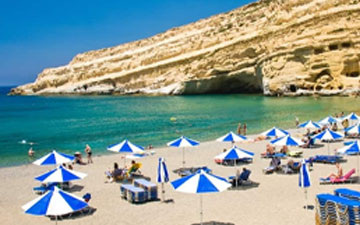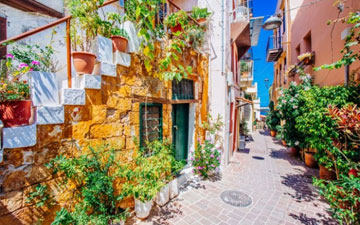 Crete is located at the southern tip of Greece. It is the largest island in the Aegean Sea and an ancient cultural centre. In addition to the splendid Cretan civilization, what is amazing here is the gift from nature. The fertile soil on the island is filled with olives, grapes, oranges, etc. Flowers bloom and the air is filled with Mediterranean-style living.

One of the charms of the island is sailing, and gazing at the blue sea under the sun. Crete is rich in world-class virgin olive oil, fresh ingredients, delicious seafood, rich cheese and wine. Watching the magnificent sunset in the distance, the night falls in with slight drunkenness.

EDINBURGH, UNITED KINGDOM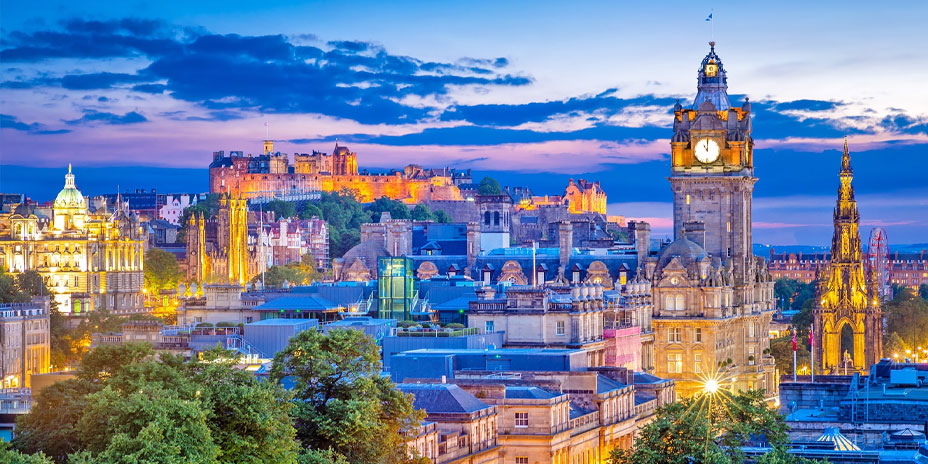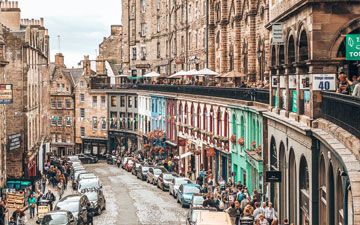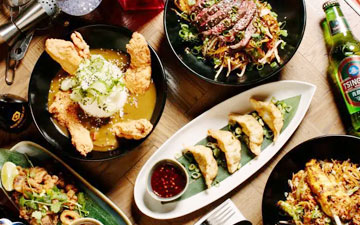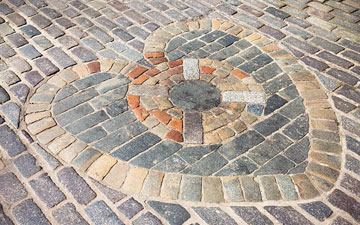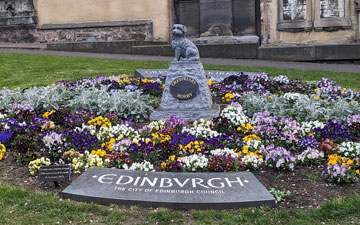 Edinburgh is located at the centre of the east coast of Scotland, close to the north of England. In this city, you can ascend to the top of Arthur's Seat and Blackford Hill overlooking the sea and Princes Street. Whether listening to the wind, rain, or the sound of snow falling, each of Edinburgh's four-season presents a different beauty of Edinburgh.

Edinburgh is a very expedient city for living. Every street is a landscape. Many people who love art, literature and life gather here. At the summer solstice of 55° North Latitude, it gets dark at around 10 pm, and it's dawn around 3-4 am. You can do a lot of things every day. There are cafes, pubs and bookstores of different styles on the street, as well as a dazzling array of independent shops and vintage shops, why not open a door and see the "world" inside…! At the winter solstice, enjoy the long night scene and short daytime. In a warm home, open the windows and look at the stars.

If you have been to this place, Edinburgh will always be with you. This is also a city of healing. Experience happiness living with your other half in this gentle and romantic city. What a happy thing to do.

PORTO, PORTUGAL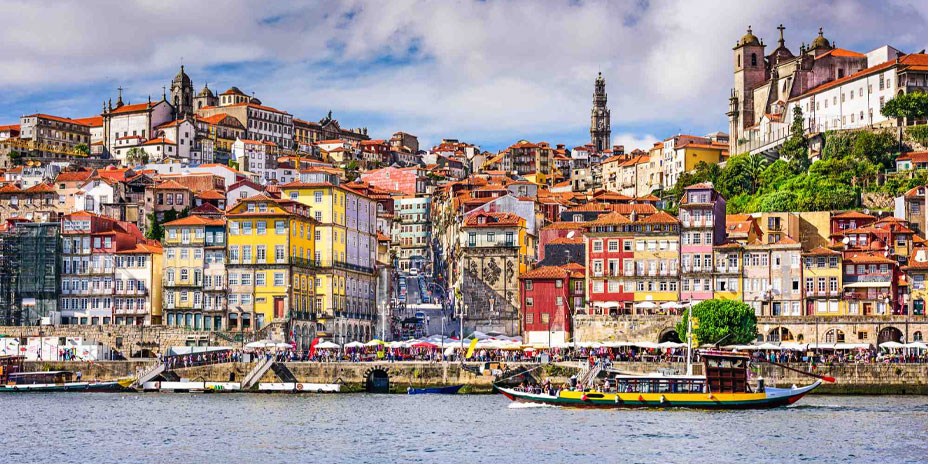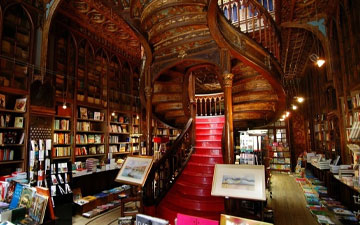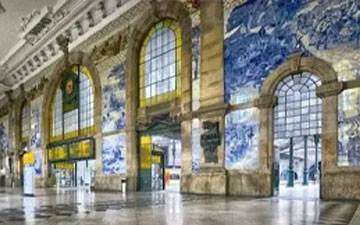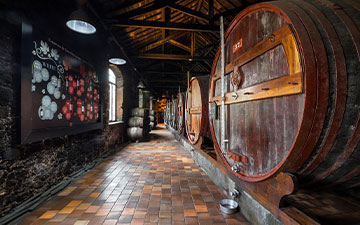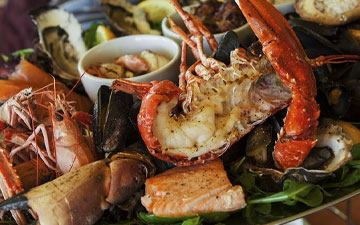 Porto is situated at the mouth of the Douro River in northern Portugal, a port city facing the Atlantic Ocean. The city is filled with vitality with an artistic atmosphere everywhere. It is also listed as a world cultural heritage by UNESCO. The best Port wine in the world is produced here. Its architecture with its rich classical art and its food inspires and attracts visitors to explore.

Walk through the old streets of Ribeira and the Douro River, and get a first-hand experience of the style of Porto. São Bento Train Station, known as the most beautiful railway station in Portugal, was built in 1916 and designed by local architect José Marques da Silva. The interior of the station is decorated with approximately 20,000 exquisite Azulejo tiles. These tiles were designed and painted by artist Jorge Colaço. The history and religion of Portugal are depicted on the tiles. Livraria Lello is known as one of the most exquisite bookstores in the world. It has a history of more than 100 years. Every detail is captivating and magically as if in another world. The stairs with their classic rotating spiral in the bookstore inspired J.K.Rowling, the author of "Harry Potter".

In Porto, begin with a city walk from Avenida dos Aliados to feel the slow pace of the city. Walk to Taylor's where Port wine was first made. Learn about Port wine culture and buy 2 bottles and have a glass of Port before going to bed to fall asleep like a baby.