RAFFLES HOTEL ISTANBUL
"The Raffles Hotel made my stay in Istanbul mesmerising."

BY SUNA MOYA - 24 NOVEMBER 2018
As I entered my breath was taken away by the sheer beauty of the entrance and stunning decadent artworks and modern decor reminiscence of the Byzantine period.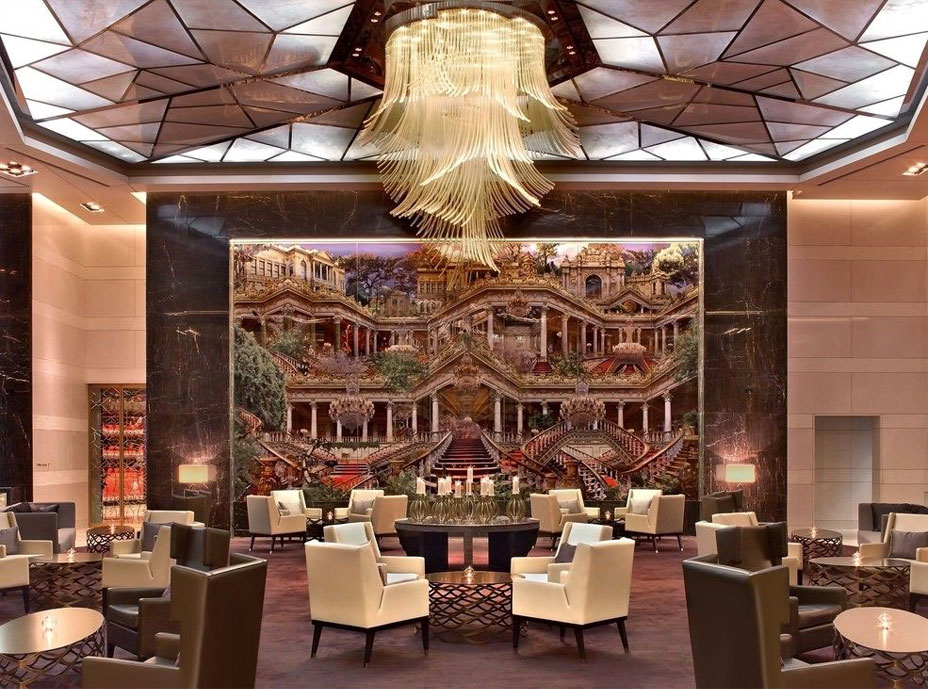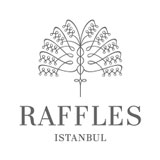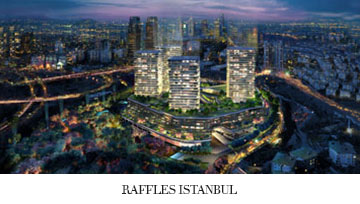 The Raffles Hotel Istanbul is located on the European side of the city in the Beşiktaş District and underwent a renovation towards the end of 2014 transforming the hotel, making it even more spectacular. The Raffles Hotel's philosophy of being an oasis for well-travelled guests where they will have the space to relax and be themselves. That is reason of why travellers from everywhere always select Raffles Istanbul as their first choice of stay. Istanbul is one of the most exciting multiple-culture city in the world.
Experience gasping moment when one enters into the hotel's lobby as I did when my attention and focus centred immediately towards the huge mural by French artist Jean-Francois Rauzier who re-imagined the Dolmabahce Palace of the Ottoman Empire. Rauzier describes his work as a "Long-forgotten dream brought to life," and the masterpiece presenting a true iconic landmark of Istanbul in history.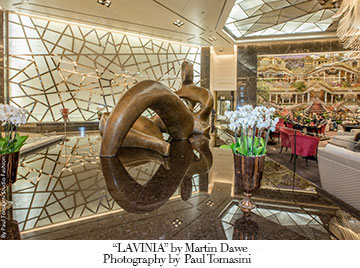 And then lying before my very eyes, another incredible piece of art..., an eight-metre high abstract bronze sculpture "Lavinia," by artist Martin Dawe who was inspired by a Turkish poem.
Raffles Istanbul with its large collection of amazing art displays could almost be classed as a museum of ancient and modern arts in its own right. There are many commissioned works by international artists in addition to numerous Turkish artists. A true feast for the eyes with dazzling objects mixed together with contemporary pieces. A complete mix of the ancient and the modern arts.
As I entered my breath was taken away by the sheer beauty of the entrance and stunning decadent artworks and modern decor reminiscence of the Byzantine period.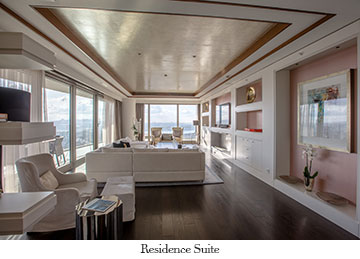 I am shown to my resident suite and am totally taken back by the size of the room. The room's ambiance is modern, clear and spacious. A magnificent suite with floor to ceiling windows and door openings extending out to an enormous terrace and a stunning view of the city, the river Bosphorus as well as the Asian side of Istanbul in the distance.
The large comfortable beds with more than a splash of art works, mirrors and plenty of wardrobe space brighten up with homogeneous lightings everywhere.  The ambient lighting, air conditioning, curtains are all panel controlled. As expected a flat-screen television with cable and satellite channels to select from and dining area to enjoy private breakfasts or even meals offered from their room-service menu. The spacious bathrooms are completed with showers and a super spa bath fitted with chrome jets which give the feel and look of utter indulgence, much needed after a busy day.
Shopping and dining is also exceptional whether inside the hotel or just around the corner at the The Zorlu Shopping Mall which is one of Istanbul's most prestigious shopping centre. Raffles Istanbul is within easy reach to Zorlu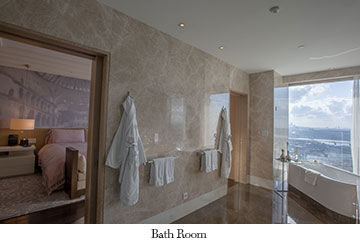 Performing Arts Centre where one can discover theatre, musicals and ballets, not to mention bars and restaurants.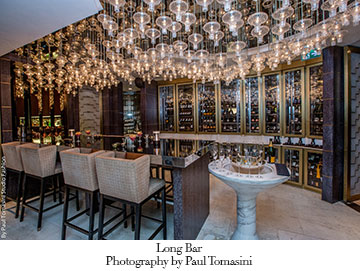 What to say about the Raffles Long Bar accept "It's Simply Superb!" The amazing deco & lighting creates an ambient making one wants to have fun and sipping cocktails from around the world including those specially created by Raffles.
Don't miss the chilling out enjoyment in the 'Champagne Bar' and its excellent music...
Check out 'The Writers Bar' where you can relax in a calm and cosy environment.
Raffles Istanbul's restaurants and bars serve the best specialities from around the world. it is also an exceptional venue to hold private wedding functions and business conferences, events and promotions. Their management pays a great deal of attention to details.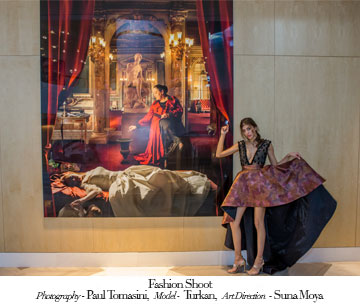 Their front service desk is superb with caring personnel ready to help.  This I can attest to, as having lost my key three times. Nothing was too much trouble for the doormen, the concierge and the maids who came to my aid. It truly reflects Raffles Istanbul's motto:- "Passion to Exceed."
History. Culture, Food and Art - exciting Istanbul has it all…, and with a hotel like Raffles Hotel where else can you to experience it all. An unforgettable and absolutely unique luxury experience nested in a perfect location for anyone to discover the best Istanbul has to offer. View Video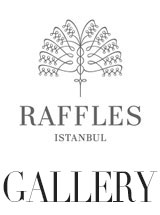 Photography by Paul Tomasini