MANDARIN ORIENTAL MARRAKECH
"Timeless Moroccan Elegance With Its Traditional Haven Of Peace"

BY SUNA MOYA - 5 JULY 2021

NOTICE TO OUR INTERNATIONAL READERS
For travels to MARROCO, please be adviced to seek up-dated conditions and restriction for your safe travels from both the respective countries you are traveling from.
MANDARIN ORIENTAL MARRAKECH
"Timeless Moroccan Elegance With Its Traditional Haven Of Peace"
All Photos - MANDARIN ORIENTAL MARRAKECH
---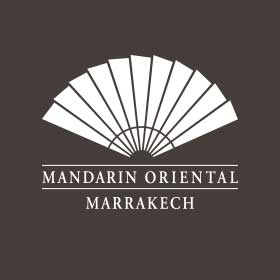 MANDARIN ORIENTAL
Where Moroccan Heritage Meets Oriental Charm

@mo_marrakech
MANDARINORIENTAL.com


---
From the moment of arrival entering into the driveway of this five-star luxury resort, I begin to sense the beautiful unique moment of a magical hideaway where time stands still and invoke the welcoming feeling to begin an enchanting stay at this timeless Moroccan elegance with its traditional haven of peace.

The Mandarin Oriental Marrakech is surrounded by 20 hectares of the most exquisite lush green gardens with olive trees, palm trees and flowers which overlook the Atlas Mountains.

Fill your breath with the delicate aromas lingering in the air that comes with a consciousness of true oneness with nature soothed by the early morning chorus of the chirping birds.

The hotel features stunning villas and suites offering the perfect hospitality into the friendly Moroccan culture in this exotic location, all designed to pamper today's travellers and families. Its architecture has a sleek and elegant structural design housing an stylish atmosphere with an upbeat flow to it.

The spacious, well-appointed villas are clear and airy with large bedrooms and amazing bathrooms featuring steam showers and whirlpool massage baths. The outside terrace has a plunge pool and an area for sunbathing and dining.

Let yourself be charmed by the elegance of The Mandarin Oriental's excellent location to escape from the big busy city environment. The hotel seems to have it all with a world-renowned spa and elegant hammam with superb massages and skin treatments to which no one would want to miss out.

Experience exquisite culinary delights from any of three of the hotels' restaurants with its delectable dishes and excellent services.

It a favourite place to enjoy outstanding luxury vacations and events.

---
ACKNOWLEDGEMENT
We like to thank Mr. Marcel Thoma - General Manager of Mandarin Oriental Marrakech and his team for their extended hospitality, generosity and support for the Oriental Fashion Show Event in Morrocco.
---
MANDARIN ORIENTAL MARRAKECH
"Timeless Moroccan Elegance With Its Traditional Haven Of Peace"
Where Moroccan Heritage Meets Oriental Charm
QCEG MAG || TRAVELS - MANDARIN ORIENTAL MARRAKECH