DISNEYLAND
"Laughter is timeless, imagination has no age, and dreams are forever." — Walt Disney

BY XIAOXIAO - 20 DECEMBER 2018
Disneyland is a place where many people choose to go for holiday with family and friends.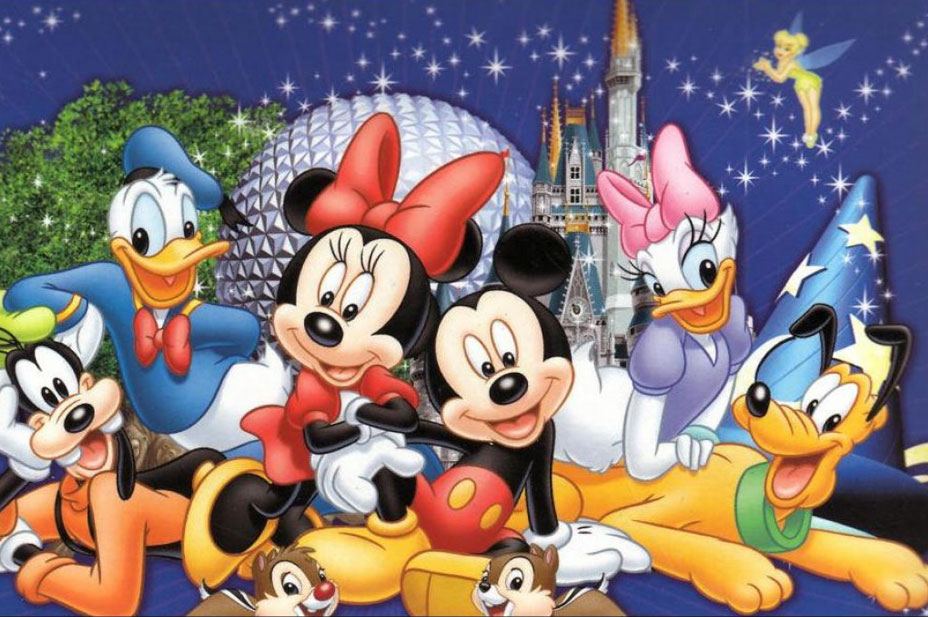 Disney celebrates 90 years of bringing enjoyments to generations of people. Their classic global branding, with its's rich creative ideas and execution, coupled with local cultures and aesthetics has make Disney very successful in different countries earning increased recognition, respect and appreciation of their stories and characters by more adults and children!

There are six Disneyland entertainment resorts in the world. Which one have you been to?
Disneyland - California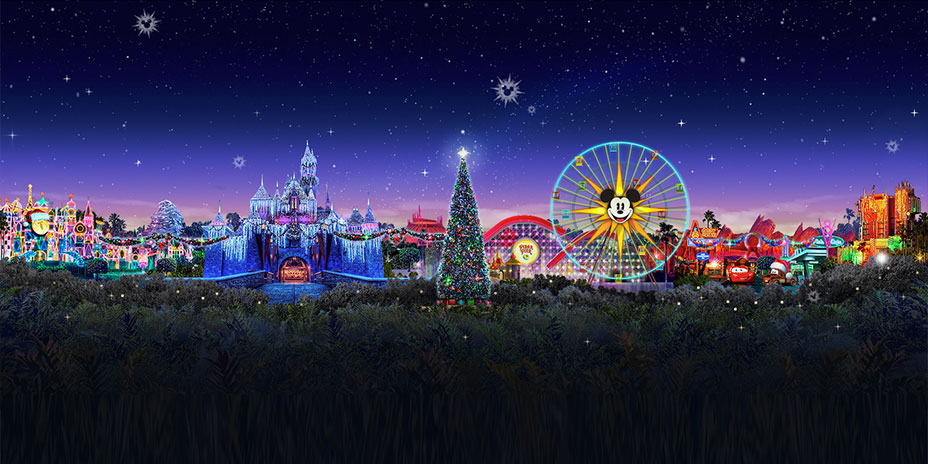 Disney California is the first Disneyland opened in Anaheim, California on July 17, 1955 and it is also the only Disney park that does not have a magical kingdom because it is a pioneering park. The park has retained its original appearance! Sleeping Beauty Castle, Mickey Ferris Wheel and Pixar-themed adventure park are the park's classic attractions.
In this park, you can try Matterhorn Bobsleds, or take a submarine and instantly enter the "Finding Nemo" adventure where you can see the cute Nemo live! California Adventure Park is the most imperative for its retro-style cartoon western desert car-racing experience entailing speeds, slopes and sharp-turns.
Popular Attractions:
Disney Park
#Hyperspace Mountain, #Star Wars, #Buzz Lightyear Astro Blasters, #Indiana Jones Adventure
Disney's California Adventure Park
#Mickey's fun wheel, #Radiator Springs Racers, #California Screaming #World of Colour.
Disneyland is a place where many people choose to go for holiday with family and friends.

FOLLOW QCEG MAG
Walt Disney World Park - Orlando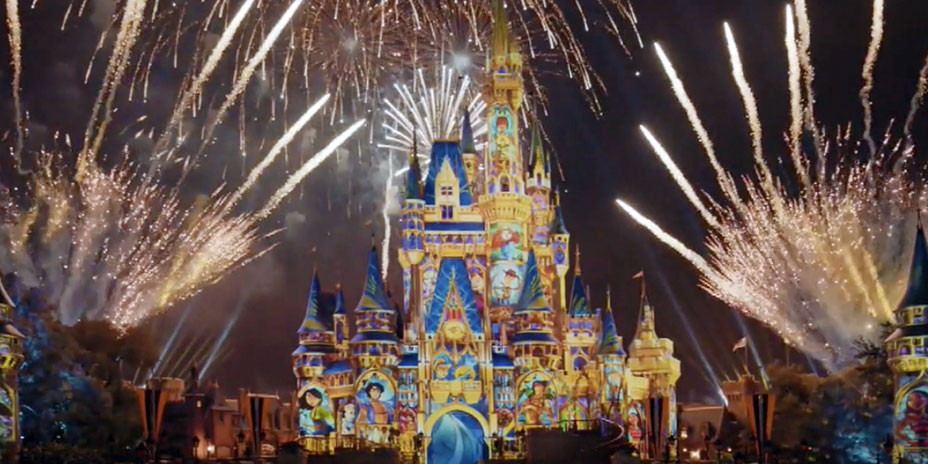 The biggest theme park in the world is the Orlando Disney. You will need to spend at least one week to enjoy all their entertaining attractions! Orlando Disney is the first park with a magic kingdom and a reference for the all other Disneyland in the world. Cinderella Castle is the symbol of the Magic Kingdom Park.

Orlando Disney comprises of many theme and water parks. EPCOT is with a theme for future technology and life, and there is also a "Window of the World" with buildings form all over the world such as the UK, China, Mexico, Japan and Italy. There is also the Disney Hollywood Studios, which features Hollywood film and film production. You can see many classic scenes of animated films here.
There is also the very popular Disney animal kingdom in Orlando. Last year, Disney added Pandora – The World of Avatar, electronic landscape construction and 3D technology, etc., all of theses make you feel like entering the world of Avatar.

The Disney Animal Kingdom is the first park with animal and animal protection themes, and it is educational in addition to entertainment. Both adults and children will love the lion king celebration - look at the classic animation "The Lion King" show.
Popular Attractions:
Magic Kingdom Park
#Seven Dwarfs Mine Train, #Space Mountain #Buzz Lightyear's Space Ranger Spin, #Splash Mountain.
Epcot
#Soarin, #Test Track, #Mission: Space, #Turtle Talk with Crush, #Frozen Forever
Disney Hollywood Studios
#The Twilight Zone Tower of Terror, #Rock 'n' Roller Coaster Starring Aerosmith, #Toy Story Mania!, #Indiana Jones, #Frozen Sing Alone, #Little Mermaid show, #Fantasmic!
Animal Kingdom
#Kilimanjero Safari, #Kali River Rapids, #Expedition Everest, #Dinosaur, #Navi River Ride, #Avatar Flight of Passage, #Lion King Show
Night Time Spectacular ! Finally, gently reminder..., don't miss one of the Night Time Spectacular Wishes!
Disneyland - Paris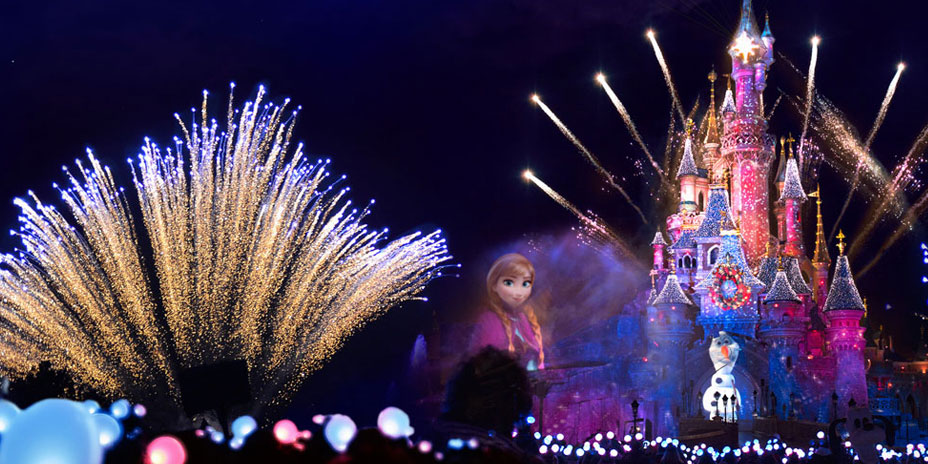 After entering the park, the first thing that catches your eyes is the pink castle! This castle has caused unprecedented postings on social media platforms over and over again by young girls. When the pink castle lights up at night, it is so romantic the French style!

Disneyland Paris has two main grounds, Disneyland Paris and Walt Disney Studios. The first is the larger main park with pink castle, which is more favoured for photography; whilst the second ground has many exciting rides, roller coasters and so on.

Compared with other parks in the world, Disneyland Paris has a short queue time. Just pick the right time and enjoy two parks in one day is not much of a problem.
Popular Attractions:
Disneyland Paris
#Buzz Lightyear Laser Blast, #Indiana Jones and the Temple of Peril, #Big Thunder Mountain, #Crush's Coaster
Walt Disney Studios
#The Twilight Zone Tower of Terror, #Ratatouille: L'AventureTotalement Toquée de Rémy. #Rock'n'Roller Coaster starring Aerosmith, #Les Tapis Volants – Flying Carpets Over Agrabah.
Upcoming: Disneyland Paris is adding Elsa Castle and other enormous additions for Frozen, Star Wars and Marvel.
Disneyland - Hong Kong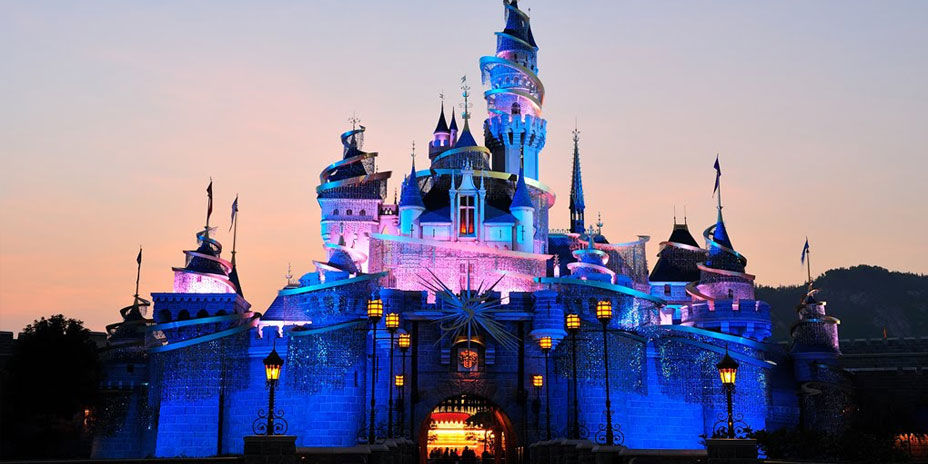 Hong Kong Disneyland is the first Disneyland with Marvel-theme park and the world's largest adventure world. The Grizzly Gulch and the Mystic Point are exclusives in Hong Kong Disneyland. The Fantasy Gardens in the fantasy world is another exclusive in the Hong Kong Disney. You can see the dearest Disney characters in the garden!
Popular Attractions:
#Iron Man Experience, #Hyperspace Mountain, #The Many Adventures of Winnie the Pooh, #Mystic Manor, #Big Grizzly Mountain Runaway Mine Cars.
Disneyland - Shanghai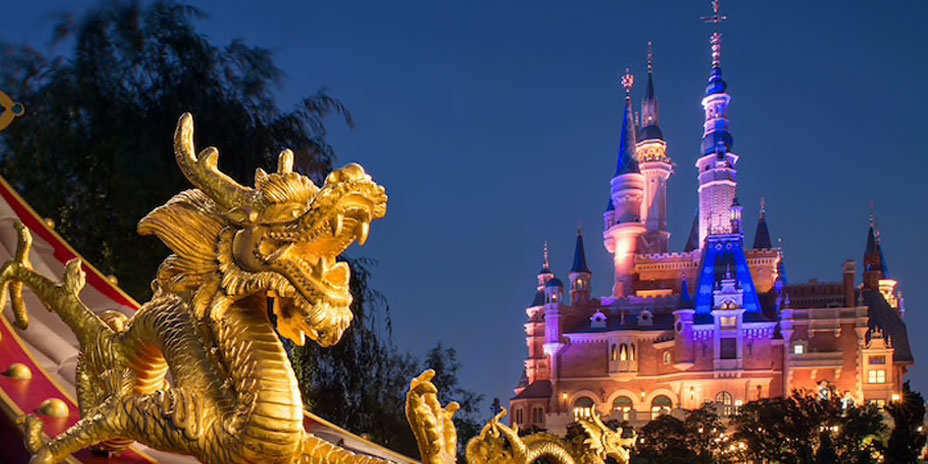 Shanghai Disneyland is currently the latest Disneyland addition, and it claim to have the world's tallest and largest Disney castle before their opening. Just as Paris Disney added a lot of European elements, Shanghai Disneyland has also introduced distinctive Chinese elements and products!

Adventure Isle, Pirates of the Caribbean Battle for the Sunken Treasure has exclusive facilities which cannot be found in other Disneyland ! For Tomorrowland, other Disneyland use space as their theme, but Shanghai Disneyland kept up with the changing times and chose to express its imagery of Tomorrowland with a more solid metal and technology style.
Popular Attractions:
#Buzz Lightyear Planet Rescue, #TRON Lightcycle Power Run - Presented by Chevrolet, #Soaring Over the Horizon, #Roaring Rapids, #Seven Dwarfs Mine Train, #Peter Pan's Flight, #The Many Adventures of Winnie the Pooh.
Disneyland - Tokyo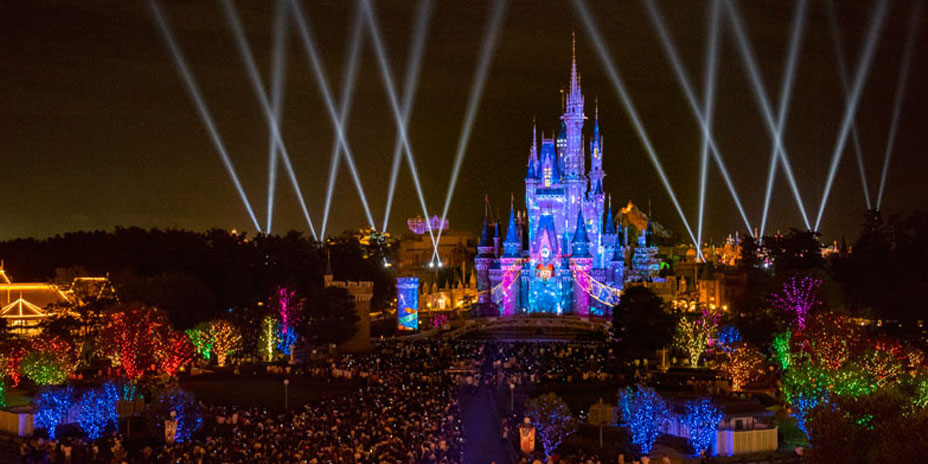 Tokyo Disneyland is the only non-Disney-operated Disneyland in the world! Although they are not directly operated, they very much pay attention at details in creating a fairy tale dream, rather than doing it for business. In order to really let everyone enter the fantasy world of Disney, they have Mickey and Minnie everywhere! The first marine theme park also appeared in Tokyo DisneySea, because of its unique style and exciting facilities, it has gained a very high popularity. It is worth mentioning that that mermaid lagoon in DisneySea where they amplify "Little Mermaid" to everyone.
Popular Attractions:
Tokyo Disneyland
#Monsters, Inc. Ride & Go Seek, #Star Tours: The Adventures Continue, #Mark Twain Riverboat, #Haunted Mansion, #Pooh's Hunny Hunt, #Minnie's House.
Tokyo DisneySea
#Toy Story Mania, #Tower of Terror, #Raging Spirits, # Indiana Jones Adventure: Temple of the Crystal Skull, #Mermaid Lagoon Theater, #Journey to the Center of the Earth.
Disneyland brings you not just the "smiles and laughter" which Walt Disney had envisage when he was living. All the ideas created at Disney has created endless joys and reunions in the world. On the occasion of Mickey's 90th birthday this year for the Christmas season, you may want to bring your children, lover and even parents to Disneyland to enjoy long-lost parent-child time, and to also give yourself a chance to rejoice childhood dreams. There is nothing more important than a happy family time!
QCEG MAG DISNEYLAND: Disneyland is a place where many people choose to go for holiday with family and friends.