INDULGING IN NYC FOOD & DRINKS
"When you encounter disappointment in life, smilingly send it away with a kick...!"

By YSG HARRY - 25 AUGUST 2019
New York City :A gastronome journey into the pleasures of eating and drinking in the big apple.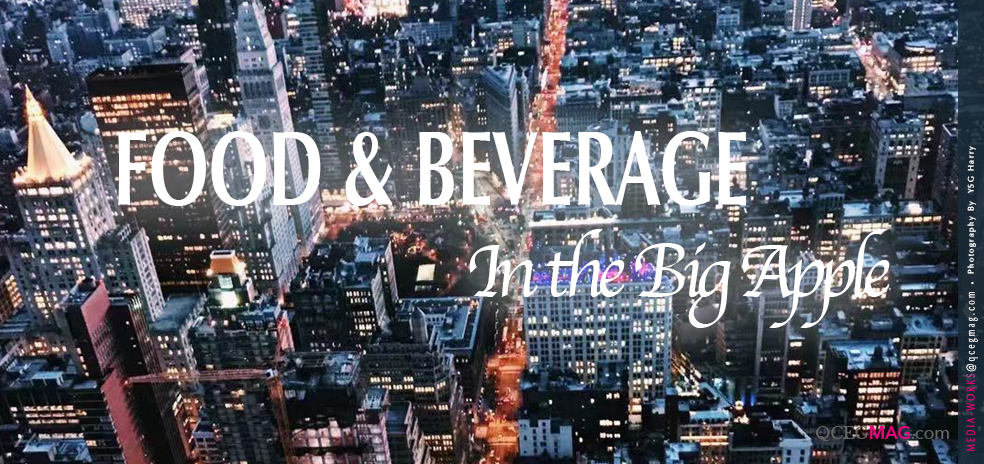 Who won't come to this magical city seeking dreams or love? Who won't want to find a good restaurant or bar in New York City for refreshments after getting up from a late night outing, or after waking up on the weekend or even from working overtime, or just away from trivial problems?
Who won't want to be free and indulge in gastronome delights?
We all know courage and hard work are significant elements for a striving lifestyle in any big cities. Replenishing our body with food & drinks and enjoying the experience for our minds are equally important as well amongst other.
New York City A gastronome journey into the pleasures of eating and drinking in the big apple.

In New York City, you find endless eating and drinking options with its expansive culinary landscape and new restaurants popping up. Savour the endless delights offered from different eateries with their unique ambience and influences as part of living experience by YSG Harry.

Jane Restaurant had been serving local diners and food lovers from all over the world since it opened in 2001. The dining area and bar has a unique social atmosphere to host their guests. They serve brunch, lunch and dinner.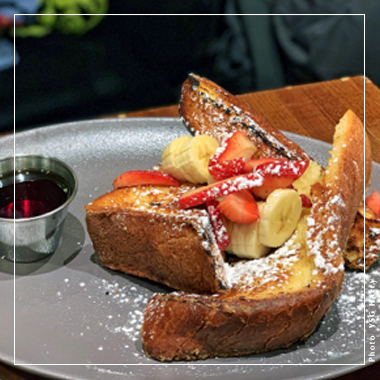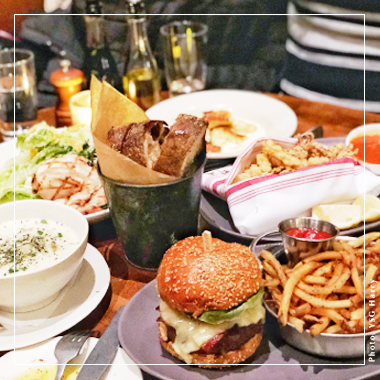 This Vanilla Bean French Toast is the best one I've ever had in New York City. Notice the size of the the portion served - it's HUGE. Anyone would definitely feel stuffed by just eating one single order. The French toaste is made with French Brioche soaked in milk instead of Challah. If you like Brioche, DO NOT MISS OUT ON THIS ONE! Its crusty on the outside and moist on the inside. And not the last to mention: its topped with fresh banana and strawberries, and sprinkled with powdered sugar making this favourable aesthetics win all others!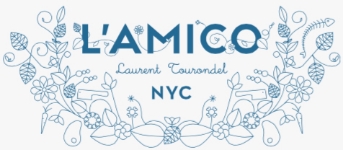 The kitchen of L'Amico is visible throughout the restaurant's dining room, as well as to passersby on Sixth Avenue which brings to life their American menu with Italian influence.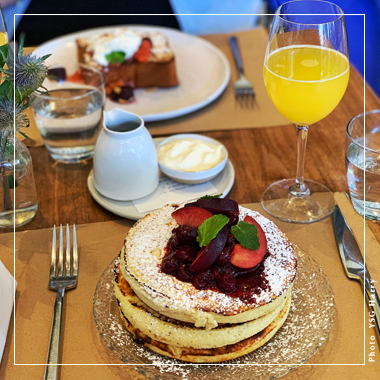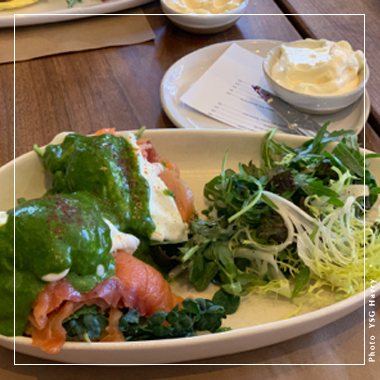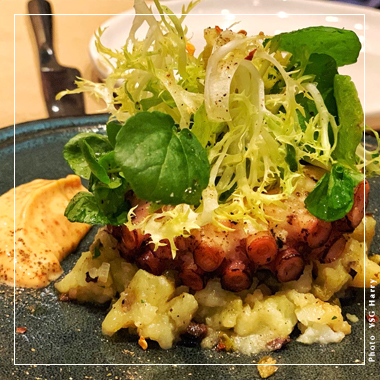 How tender and juicy is the Grilled Octopus in their menu? You need to try it out yourself to grasp the full experince. Their savory grilled octopus comes with sourish pickled celery, sautéed fingerling potatoes and capers making this dish the best combination ever. If you love octopus, you just gotta savour this order from their lunch menu.
Its thumbs-up on both the food and environment for this restaurant. I would recommend their Lemon Ricotta Pancakes for brunch slot which is between 11:30am -3:00pm on Saturdays and 11:00am - 3:00pm on Sundays. These pancakes are one of the best we've ever had in the city. They are tastefully soft, topped with fresh plum & berry sauce, whipped lemon cream and maple syrup on the side, very tasty!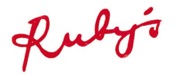 Established in 2003, Ruby's operates 7 days a week (except Christmas Day) for breakfast, lunch and dinner offering a varied menu acclaimed on using fresh local produce balanced with Australian culinary influences with a friendly and relaxed atmosphere.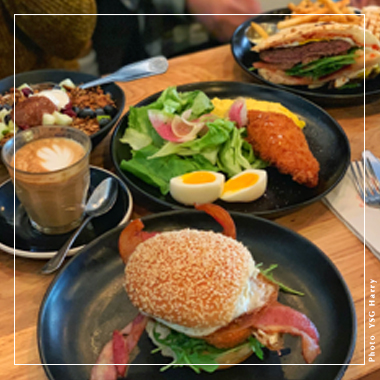 Ruby's is famous for their Bronte Burger and is claimed to be one of the best Bronte Burger in New York City. Sanwiched between the burgers are their premium beef, tomato, lettuce, sweet chili and cheese, drizzled with mayo.
For pasta lovers, pasta which is are prepared & served differently from traditional Italian pasta. They taste unique. Ruby's Creamy Chicken Pasta is a must-try! Our order came with rigatoni and sun dried tomatoes, served with fresh basil and cream sauce sprinkled with parmesan cheese. The recipe for this creamy mouth-watering order is freshing to savour. At Ruby's, you can also hear staff with Aussie or Irish accents serving you!
4. Nickel & Diner
1 Howard St, New York, NY 10013


The latest popular spot located in SOHO with very strong social media followers is Nickel & Diner. Their interior decor style is minimal simplicity with a feel of sophistication to enjoy breakfast, lunch and dinner or for a drink at their cocktail bar.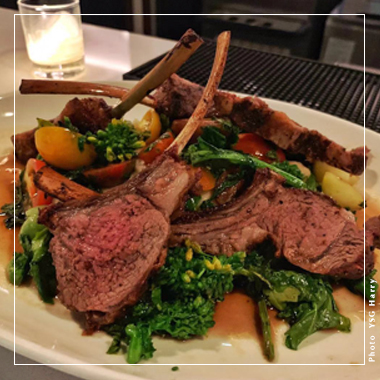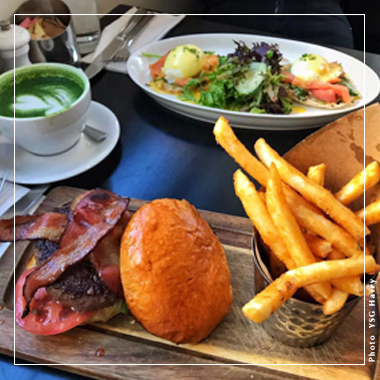 Let us share an advice when placing an order for their Nickel Burger with add-ons bacon. When their server asks you: "How would you like your burger?" , it would be best to request for"medium-rare" or "medium", because only by these request, you can taste the qualities of the beef, and also "medium" cooked patties will actually come out as "medium-well" even "well-done" at some random restaurants. Patties are always key to any burgers, and there is definitely no doubt about it. Nickel Burger has met all these requirements to serve better burger. Juicy patty with crispy bacons and some fresh veggies can conquer your taste buds big time.
Their medium cooked New Zealand rack of lamb is a good option to have as an entree. Even thought it is undercooked, you don't need to worry about any undesired smell of the lamb. Nickel & Diner only uses fresh lamb for their dish at their kitchen. So go ahead and order confidently.

"How do you like your lamb, Sir?"
"Medium-rare, please!"

Citizens serves fresh, healthy eats and drinks with a welcoming social environment in Gramercy and Chelsea. It's a great place to enjoy modern Australia style food from the southern hemisphere like their all-day breakfast or maybe even get some "Chris Hemsworth" smiles there.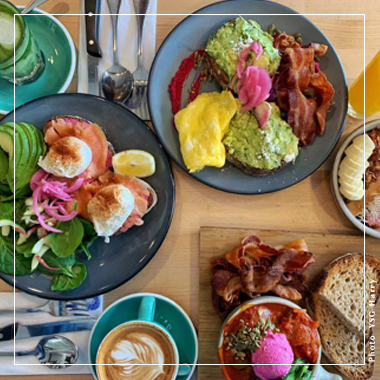 Our first choice is the fresh and healthy Blueberry-Acai Smoothie Bowl is one order to have again and again. Is's a great healthy tasty mix. Blueberries have slow-aging and memory boosting properties. It's rich VA+VC also boosts immunity. Acai is known as the "fruit of life," and if you're on slimming down program, Acai is an essential fruit to take.
For tomatoes lovers Shakshuka is good option to have at Citizens. The sweet-sour tomatoes and peppers make up the special taste of Shukshuka. Its served with pumpkin seeds, spinach, geek yogurt and sourdough toast and porched egg.
Salmon Eggs Comprise of smoked salmon, roasted beetroot labneh, two soft porched eggs, pickled onions served on toasted rye-sourdough with seasonal greens with added avocados, the overall colorful combinations not only look good, their nutrients contents are also perfect to eat! The avocado toast is a must-have. How could anyone not love it? Craving to have it again!

The Wild Son is a bohemian style restaurant located near by the Whitney Museum Of Art. Their all day restaurant serves breakfast, lunch and dinner and their menu emphasis on tasty and healthy proteins, vegetables, greens and grains. Their bar serves creative cocktails, cold beers and organic wines as well as fresh juices and coffee. Monday to Friday, 5:00-7:00 PM is their Happy Hour.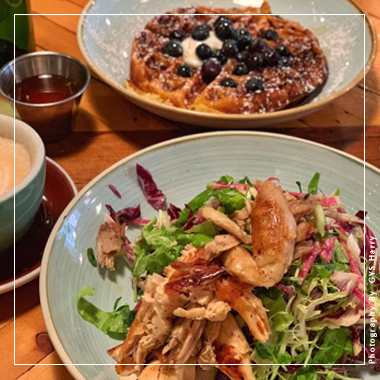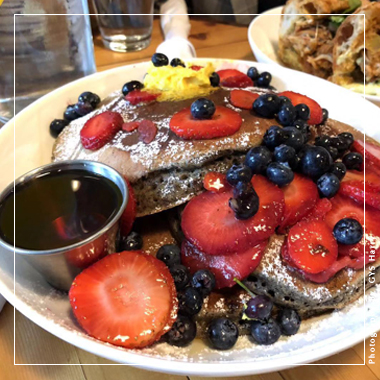 The Wild Son's Buckwheat Pancakes in a big portion plater. Buckwheat is use to make their pancakes because it has more nutritional value than other traditional type pancakes. The pancake is topped with strawberries & berries, orange turmeric butter, drizzled with wild flower syrup! Add-ons include berries, banana & granola.
She Hulk Salad comes with a spring mix of bibb lettuce, radicchio, slices of green apples, radish, candied pepitas, and green ranch dressing. You can taste & feel the freshness from the first bite. Don't forget to the add-on roasted chicken especially for gym goers needing the extra protein.
You can also select other additions to build your own requirements like sunny egg, avocado, 7 grain toast, bacon, single pancake, side fingerlings, pull bacon and smoke trout too!

Situated inside the Kimpton Hotel Eventi featuring an American-style menu, THE VINE is with a welcoming environment that is fashionable with an atmosphere specially created for business, receational and fun-loving people to gather for food & drinks in spaces curated with contemporary arts decors. Their bar serves a selection of cocktails, microbrews and wines including smoothies and cold pressed juices (pure green). For coffee, they exclusively serve the La Colombe brand.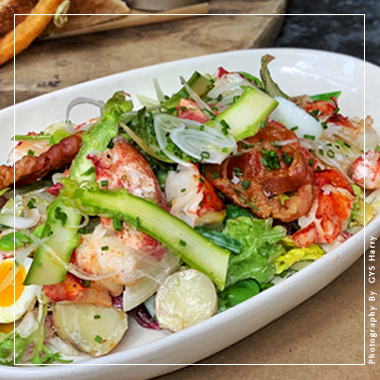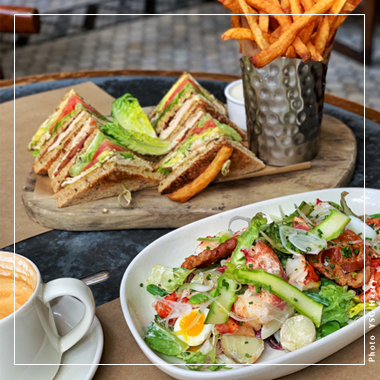 Try their succulent Turkey Club Sandwich served with potato fries and dip-sauce.

Founded in 1887, the century-old restaurant is a well-known in the New Yorker's steak circles. From meat selection to cooking since they started, their traditional style is unchanged. Mouth-watering smell of steak "awaits" you while stepping into Peter Luger. One can't help but to wait patiently to be shown to your table and to sit down and take a bite of the most famous steak in New York City. You'd better either have a reservation or go there as early as possible. Otherwise, you're going to queque awhile for a table!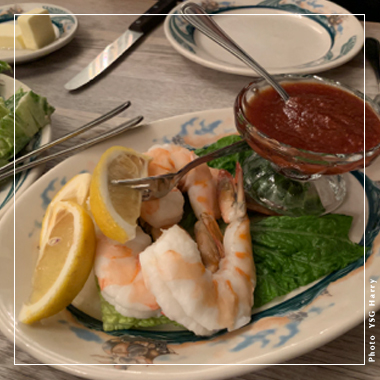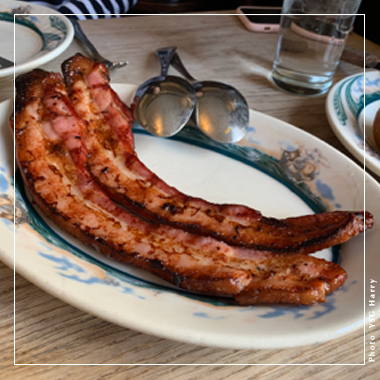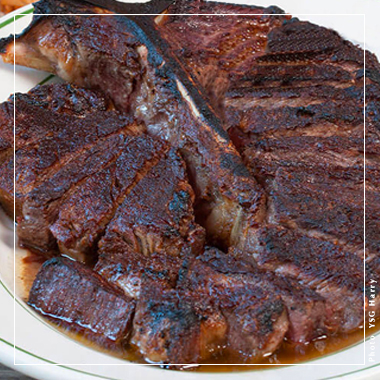 There are three recommendations to try out at Peter Luger's Steak House.
The first is the USDA Prime Steak. When the sizzling streak arrive on a very hot plate, you can just take up your knife and fork and savour it. And don't forget to add the special steak sauce they make in-house.
The second is Luger's Sizzling Bacon. The highlight here is that the sliced bacon is extra thick. The portion is very big and it is good for for sharing. This bacon doesn't have too much fat in it, thus you don't need to worry about about it being greasy.
Lastly but not the least, the Jumbo Shrimp Cocktails! This one is with extra large potion, and you can be excused calling these shrimp prawns because they are really as big as prawns! The shrimp cocktail sauce is another craze. Sweet-sour and a bit spicy taste. The mixture is mainly ketchup, hot sauce and Worcestershire sauce. Great combinations to make this order tastier.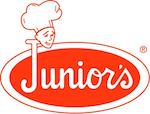 Founded by Harry Rosen in 1950, Junior's landmark restaurant is known as the home of New York's best cheesecake. It is a popular place for great food, great fun, great service and many famous people comes here.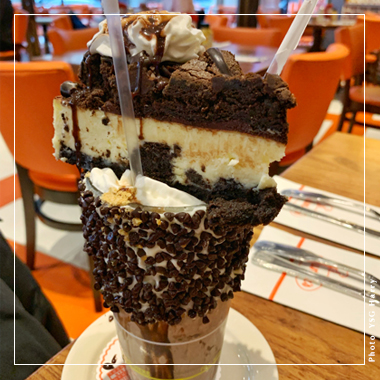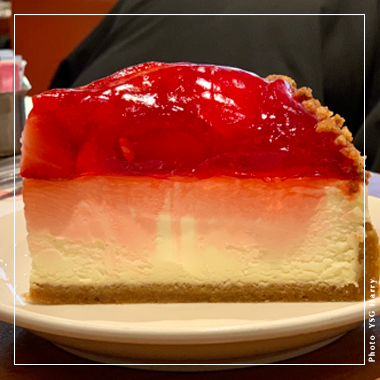 Their rich and creamy cheesecake is simply the best. You can't help falling in-love with them from the first bite. All of Junior's cheesecakes are handmade with premium ingredients in their family-owned bakery.
The One-and-Only New Yorker Cake Shake is a must-have. Are there any other sweeter ones! Place your order and just need sit calmly and be ready for surprises.

Morgenster's is an American ice cream shop with a contemporary twist on the traditional ice cream parlor, serving texture-driven small-batch ice cream with a renewed attention to flavor and palate operated by Nick Morgenstern is also a pastry chef and restaurateur.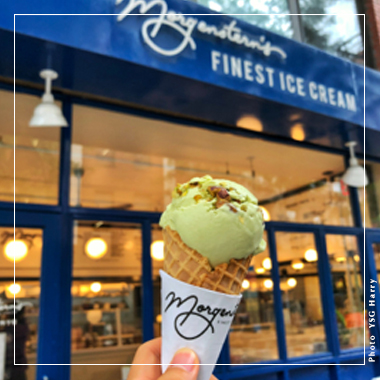 There are many ways to have ice creams at Morgenstern's like in a cup, or regular sugar cone or in waffle cone. And you can get only one scoop of your favourite flavour or you can have two or three different flavours as a combination. Their Pistachio In Waffle Cone is filled with generous amount of pistachios in the ice cream and with a crunchy waffle cone. Morgenstern's menu references are posted on the entire wall behind their counter. There are over 80 flavors to select from, so get ready not to have a "choice overload".