LEGO
" LEGOLAND - Discovery Center's Activites Overtaking Children's Time Spend In Digital Games And Enhancing All-In-The-Family Times."

By Jeaunesse - 10 January 2019
LEGOLAND Discovery Center "Children like technology, but they also like to have a real live fun experience all together with parents, sibling or friend."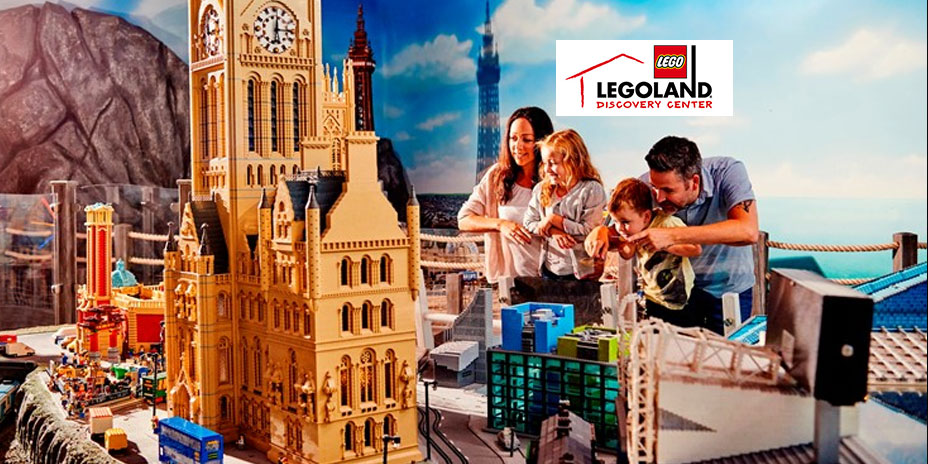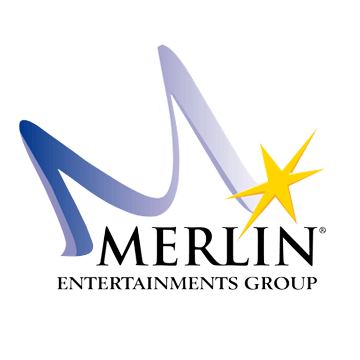 "At any given age, children have the desire to create. This is the tendency of human nature!"


- LEGO CEO Jørgen Vig Knudstorp
LEGO launches new products every year and most of the product are new line of products in order to ensure that new ideas are constantly being introduced into the retail market. Each LEGO product is created at Lego's headquarters in Billund, Denmark, and each product is more or less combined with some local creations. Today, LEGO's R&D team is located in Europe, the US and Shanghai, China, inluding designers, engineers, product technology experts, children's toy experts and marketing staff, and they are usually is fans of LEGO.
In recent years, the popular Lego Robotics Education in China has opened the door to discovering and exploring the world for children and teenages (3-16). Developed by LEGO Education R&D department collaboration with scientists and educational psychologists at prestigious universities such as MIT and Cambridge and so on, Lego Robotics Education involved in science, technology, mathematics, design, and sociology and so on, and is suitable for classroom teaching and Outdoor activities and skills training.
Children like technology, but they also like to have a real fun experience. Why do children like LEGO? With LEGO, they can truly create everything they imagine!
LEGOLAND Discovery Center Children like technology, but they also like to have a real live fun experience with parents and friends.
LEGOLAND Discovery Center - Beijing
Beijing is a city set with a deep culture and long history with a modern urban atmosphere making this ancient city even more fascinating! Welcomed by many Lego fans, the first LEGOLAND Discovery Center in Beijing was built with creativity and joy. This is an indoor playground constructed with thousands of Lego blocks and operated by global family entertainment giant - Merlin Entertainment Group. It is the third LEGOLAND Discovery Center in China and the 21st in the world.
The LEGOLAND Discovery Center in Beijing has 10 attractions designed to provide indoor interactive play experience for families: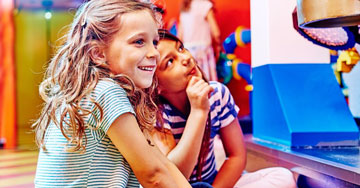 LEGO FACTORY TOUR
Dive into an imaginative demonstration of the LEGO® Factory.  As you explore you will learn how raw plastic is transformed into colourful LEGO® bricks.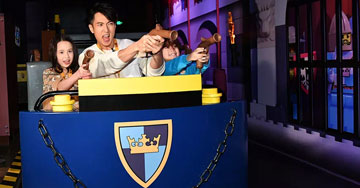 KINGDOM QUEST
The captured Princess needs your help! Hop aboard your chariot on the Kingdom Quest ride to rescue her. Very exciting and interesting, so parents can experience childhood times!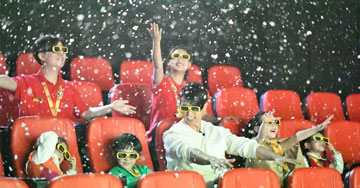 4D CINEMA
LEGO 4D experience zero distance with Lego members to be friends, and adventure with the protagonists of LEGO.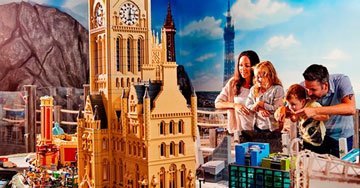 MINILAND
Beijing city of Lego, which is spelled out by Lego, is also an interesting interactive device. You can see the epitome of the city made up of Lego, which is very spectacular.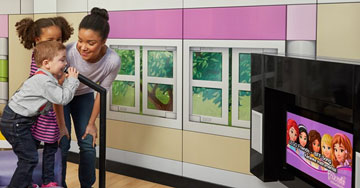 LEGO FRIENDS
Let's see what your friends doing?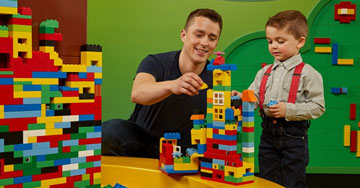 DUPLO VILLAGE
Little builders can let their imaginations loose in DUPLO Village.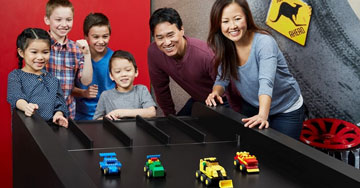 LEGO RACERS: BUILD & TEST
Set your Lego racing game for a fun!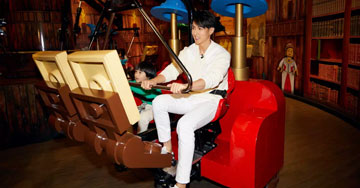 MERLIN'S APPRENTICE
Pedal the enchanted cart in Merlin's magical potions chamber to become his next wizarding apprentice. Go faster and faster to conjure the sorcerer's spell and soar into the sky. Only the most powerful charms will reach the stars.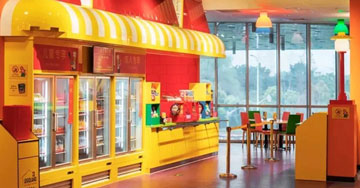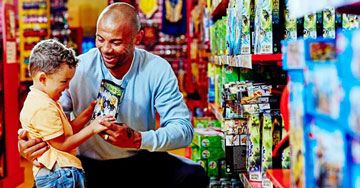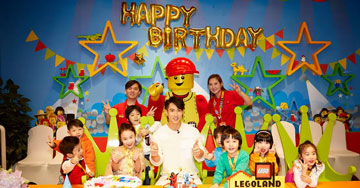 CAFE, SHOP & BIRTHDAY PARTY
Offering Lego-themed snacks & beverages is also a great place to rest and replenish energy! The birthday house can provide an unforgettable birthday party for the kids!
The philosophy advocated by the LEGOLAND Discovery Center is that father, mother and children playing together is the best family time. LEGO invited Wu Zun - a personality known for his "high-quality companionship with children" and as a "Super Daddy" who loves to accompany his baby in a popular Chinese TV series in mainland China to became the Lego Exploration Ambassador of the LEGOLAND Discovery Center in China.
Wu ZUN said: "I usually turn off my mobile phone when I am playing LEGO with my children at home. It has become my habit to prevent the outside world from disturbing my time with my children. I feel that parent-child time is very precious and I should devote myself into it." It is a very interesting experience with children to create and explore together, and it is worth cherishing."
It is more meaningful to accompany the child to create, explore, and invest than just playing toysby themselves. The LEGOLAND Discovery Center provides such an ideal place. LEGOLAND Discovery Center - Beijing will open in spring 2019. It will bring an immersive Lego play experience to the parent-child family in Beijing with place where bring children play indoor!
The 86-year-old Lego is still building wonderful time for countless families with every piece of their small bricks!