OLIVIA DESSOLIN

"Yoga Is a Philosophical Way of Life.., a Commitment to Yourself and the World Around You!"

BY SUNA MOYA -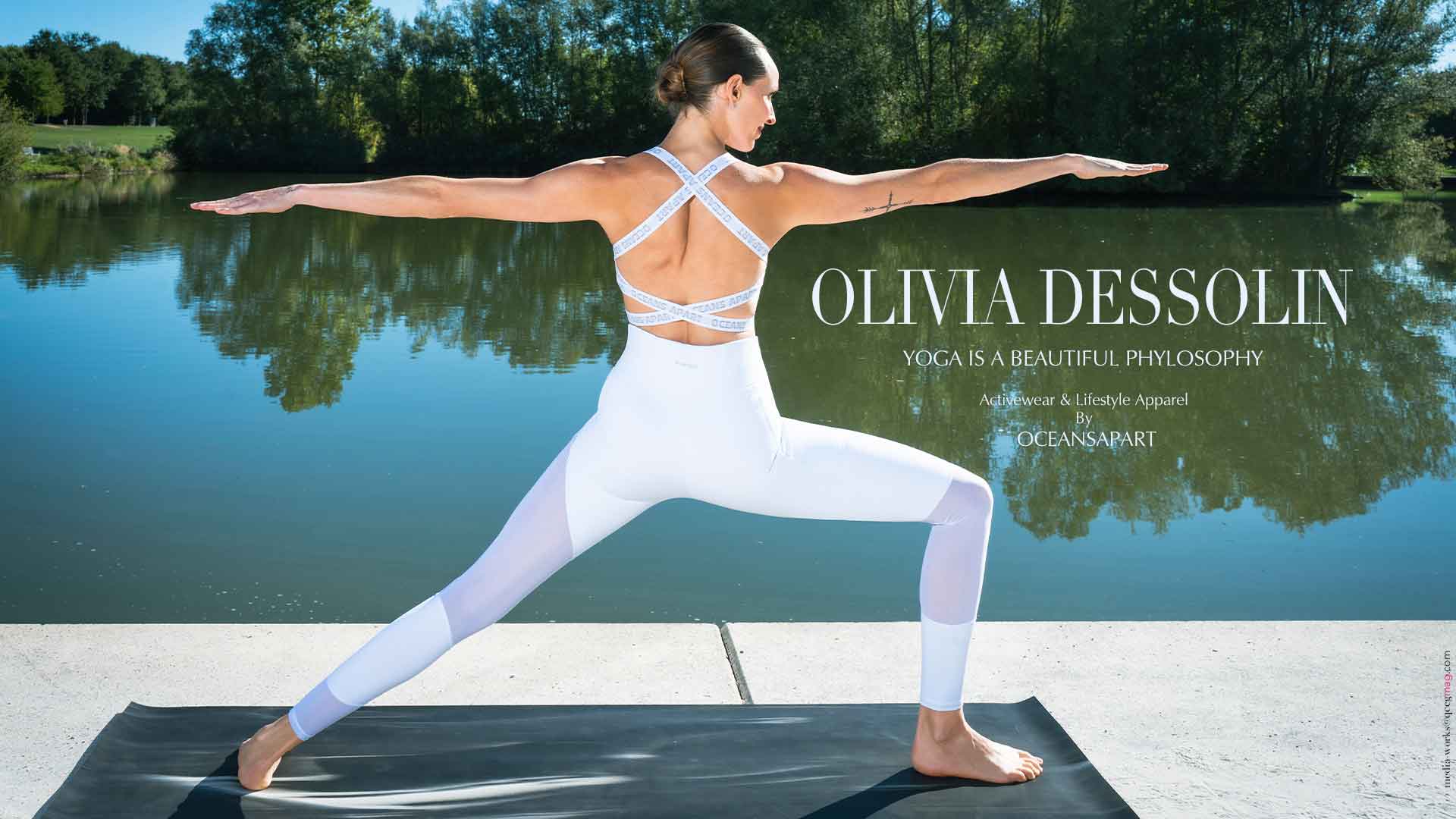 OLIVIA DESSOLIN
"Yoga Is a Philosophical Way of Life.., a Commitment to Yourself and the World Around You!"

---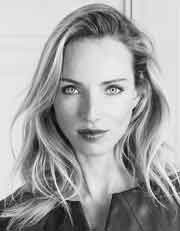 Model • Professional Dancer
@olivia.yoga.tribe
@lilidess
https://oliviayogatribe.fr/
www.oliviadess.book.fr/


---



Model and professional dancer Olivia Dessolin has a unique ability to guide people toward inner peace and deep levels of consciousness. Yoga is a beautiful philosophy, a union with the universe while cultivating awareness of life energies within yourself. People from all walks of life can practice yoga to increase flexibility, build strength, and tone the body. It's a great way to stay slimer and energetic, to feel more focused and alert. Research shows that meditation can reduce anxiety, sharpen memory, treat symptoms of stress and depression.





Videography - TOURVILLE
"Following our editorial shoot, we sat down with Olivia and discussed the benefits of yoga and her teaching."




QCEG: I would like to know your background!
OLIVIA DESSOLIN: First a model and professional dancer, I discovered yoga out of curiosity a few years ago in Paris. I had never felt such a state of plenitude, of inner well-being, like a sweet sensation of floating in the air. Thanks to yoga I was able to push my limits even further and find something more in my life: a liberation of my spirit. Yoga has also allowed me to take a step back from my artistic work which is not always easy to manage. Yoga is really part of my daily life. After a few years of practice, I decided to train as a yoga teacher in order to transmit the benefits of this discipline and to bring all its virtues into the daily life of everyone. I trained in different yoga, Vinyasa Yoga, Dance Yoga, Warrior Yoga, Face Yoga and Ecstatic Dance. I love being able to introduce different versions of yoga to my students.
QCEG: How did your career evolve from being a dancer, to a model and finally to a yoga teacher?
OLIVIA DESSOLIN: I have always been very body conscious and athletic. I started dancing at the age of seven and trained as a dancer when I moved to Paris to model at the age of 18. Yoga came much later in my life around the age of 30. I love the movement of the body and being able to push my personal limits. I also love being able to express myself without words, on stage or on a yoga mat. Yoga and dance are two completely different disciplines, but they have many similarities that make them complementary. Both require control of the body and breathing, a mastery of the supports on the ground, a controlled look, and aesthetic quality in the positions and the sequences. Both disciplines require rigour, willpower, and patience in order to progress, but also listening to preserve one's body and not get injured. I decided to combine these two passions and offer yoga/dance classes for people who, like me, are passionate about the movement of the body. In Yoga/Dance, a choreography mixing dance and yoga is performed in each class with music.
QCEG: What difference has yoga made in your life?
OLIVIA DESSOLIN: I have always been attentive to my body because of my artistic professions, but it is thanks to yoga that I have finally found the serenity that I was lacking to better manage my emotions. I need regular practice in order to feel good in my body and in my head, and in a state of inner peace. Yoga has brought a direction in my life, on the path to wholeness, and has totally improved and calmed my mind. It is my new lifestyle!
QCEG: What advice would you give to people who take yoga classes?
OLIVIA DESSOLIN: First of all, never stop doing yoga! Yoga is the youth of the body and mind! An advice I like to give to my students is to always listen to their bodies and their personal limits in order not to hurt themselves. Not to go too far in a posture if you feel discomfort or pain. Always wait for the invitation of your own body to go further in a posture. The most important thing is the work that is done during the sessions and the reconnection with your body and mind. A last piece of advice, never forget that the most important posture is the final posture of Shavasana meditation! Very often I see students in a hurry to leave before the end of the class when the best is coming! It is in this Shavasana posture that all the benefits of the previous postures will come to settle in the body and that the state of bliss settles in us. The mind is freed and well-being inhabits us!
QCEG: How can people change their lives with yoga, what are the main benefits?
OLIVIA DESSOLIN: Thanks to yoga, we are much better able to channel our minds and certain nervousness. We learn to breathe better and channel our emotions. On the physical level, yoga allows us to gain muscular flexibility on the whole body, to reduce back pains thanks to the lengthening of the intervertebral discs, the deep muscles are also very solicited which harmonizes the body and allows better maintenance. Thanks to regular practice, one favours memory as well as concentration, one develops perseverance, self-confidence and fluidity, which are assets on the psychological level. Yoga also strengthens our immune system, relieves tension and stress, improves our quality of sleep and allows us to stay in the present moment and thus empty our mind of distracting thoughts.
QCEG: What is your main goal in life?
OLIVIA DESSOLIN: To become the best version of myself! To enjoy life and the people I love the most. To be able to accompany my students on the path of yoga, to allow them to find serenity, inner well-being, and thus improve their quality of life.
QCEG: Can you name each pose and its benefits?
OLIVIA DESSOLIN: During my classes, I always give the names of the postures in French and in Sanskrit (an Indian language which is the universal language of yoga). This way the students will be able to take yoga classes in any country in the world and will know the postures required. I also try to give the effects of the postures during my classes, so that my students understand what we are working on and the benefits of the posture in the body. I find it very interesting to make them aware of the action of the movement. For a yoga posture "Asana" to be well done it must respect five essential rules - immobility, duration, sense of effort, breath control and mental control. Breathing is also very important during the practice because it will allow good oxygenation of the brain, bring energy to the muscles and channel the mind. There is an infinite number of yoga postures that only Shiva knows!
QCEG: Let us know some history of the yoga you practice and do you have any favourite historical figures that have influenced your practice?
OLIVIA DESSOLIN: Yes I know the history of yoga I practice, I studied it during my training. "The Yoga Sutras of Patanjali have greatly influenced and enriched my practice. For Patanjali the goal of Yoga is to help modify the normal consciousness to reach the higher consciousness. He teaches us how to obtain the concentration of the mind thanks to eight successive stages that he names The Eight Limbs of Yoga. The realization of the postures corresponds finally to only one limb. Pattabhi Jois has also greatly influenced my practice and my vision of Yoga, he is the father of Ashtanga Yoga. It is thanks to Pattabhi Jois that Ashtanga Yoga was developed and popularized in the West. From Ashtanga Yoga, Vinyasa Yoga was born, the yoga that I teach today. My trainer "Gerard Arnaud" was trained by Pattabhi Jois, and he is a pioneer of Vinyasa Yoga in France.
QCEG: How do you deal with students who have difficulties with a pose or breathing exercise during the class?
OLIVIA DESSOLIN: First of all, I try to reassure them and explain to them that in yoga one should not be in a hurry. Each body is different and each one must work within his or her personal limits in order not to injure themselves. The most important thing is not to get a perfect posture but to listen to your body and especially to breathe well during the class to oxygenate the muscles and stay connected to the present moment. I try to be as precise as possible to explain the adjustments so that they understand the body's mechanisms.
QCEG: What is your process for creating a balanced and challenging yoga class for your students?
OLIVIA DESSOLIN: Each week I offer a yoga class with a specific theme. I like to work on a particular topic to make my practices more challenging. My classes can focus on Detox, back flexibility, hip flexibility, chakra opening, stability, strength etc.
QCEG: When you practice yoga, how do you stay focused on your breathing?
OLIVIA DESSOLIN: In yoga, the breath is very important because it will allow good oxygenation of the brain, bring energy to the muscles and channel the mind. It also allows the relaxation of the body and the mind. I use a lot of Pranayama during my yoga practices in order to concentrate on my breath. It is a set of breathing techniques used for relaxation, concentration and meditation. These breathing exercises are very interesting to relax the mind and stay focused in your practice. The UJAYI breath is also very important during a session! It is the yoga breathing that allows you to stay connected to the present moment and to your sensations. We inhale and exhale only through the nose, the mouth remains closed and we let the air pass behind the throat with each exhale. The Ujjayi breathing also allows to warm up the body. The heat created naturally purifies us deeply by making the body evacuate toxins through perspiration.
QCEG: According to you, what is the most important aspect of being a yoga teacher?
OLIVIA DESSOLIN: For me, it is to listen to my students. To be able to share my knowledge, to encourage them, to reassure them, to correct them as well as possible and to accompany them with all my benevolence. Each student is unique, I try to adapt to the best of my ability to meet the needs of each of them.


Olivia..., thank you for your precious time!


P R O D U C T I O N
Styling - SUNA MOYA
@sunamoya
Photography - NAHOKO SPIESS
@nahokospiess
Activewear & Lifestyle Apparel - OCEANSAPART
@oceansapart.fr
Special Thanks To Jennifer Dimonekene