JEEP COMMANDER
"The Man Who Loves You The Most Is The One Who First Took You To Explore The World..."

By XiaoXiao - 2 OCTOBER 2018
When You Instinctively Begins To Explore The Outside World.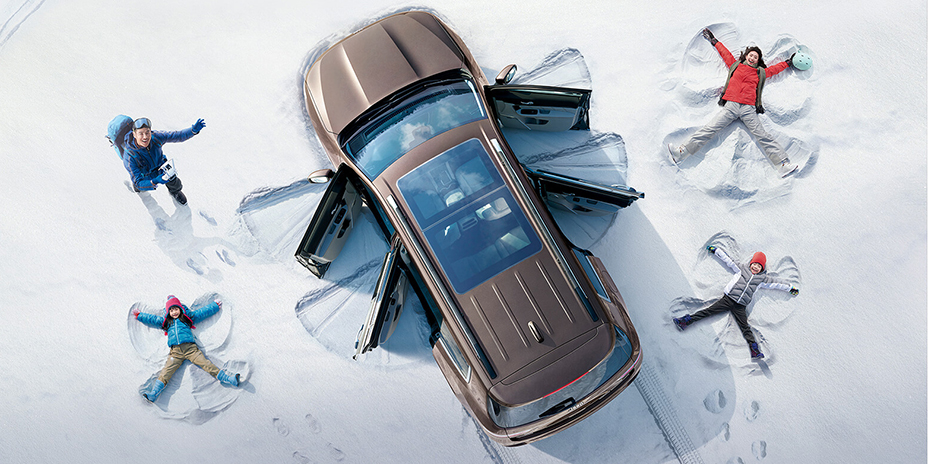 With the joy and worry of the whole family, you arrived to this world and become a member of the family. Since then, your every move has touched the heart of your family. As time goes by, you grow getting stronger each day and you instinctive begins to explore the outside world.

The most amazing thing is that when he first closes the door behind to take you out to visit different places, people, see beautiful buildings and roads, clear blue sky, and greeneries from the mountains to the rivers and vast sea... As your instinctive sensory begins growing slowly within you. You become amazed by the vastness of the world and opened up your curiosity.

Gradually, you begin to learn how to observe and express your surroundings. If there is a storm while on the road, he did his best to prevent the wind and rain from hitting you, because he knows that your smile, health and safety in more important than anything else and that your birth to this family is a miracle for him, the best gift that God blessfully gave him. He chooses safer JEEP SUV for to take you to see different landscapes, giving up his favourite sports car.

All this because he can to go farther together with you, to explore and learn more. He knows that the more knowledgeable children are, they will always keep their curiousity high and develops confidence to fight for WHAT they want for in the future and what they believe! Going through any storms again with respect and love, he knows you will be fearless and will keep moving forward.





Father' love is like a mountain. The best gift he gives you is to show you the place you live and to take the whole family for a drive travelling through beautiful sceneriess and places. That it's his way to love for his family. All percieved images converted into embeded memory remaining forever. No matter how many twists and turns you may encounter in the future, He knews, you will always reach your destination. This memory will accompany you relentlessly, gently moving forward soft heartedly!
When You Instinctively Begins To Explore The Outside World.

This is the reason why many second-generation families still prefer to select JEEP in China. You may a JEEP owner: "Why you prefer JEEP more than others?" Don't be surprise if their response makes you feel silly: "Because it's JEEP!" There are many JEEP Cherokee seen in the streets of China. This brand came into Chinese market early and evovled with innovative designs and technology. There are intangible inheritance and reputation to this brand. If you are to ask : "How JEEP made it?" To this, they have a answer: "On 9.6 million square kilometers, countless people drive JEEP Wranglers and Grand Cherokee through waded mud pits, over mountains, deserts, across rivers before it reached its reputation today!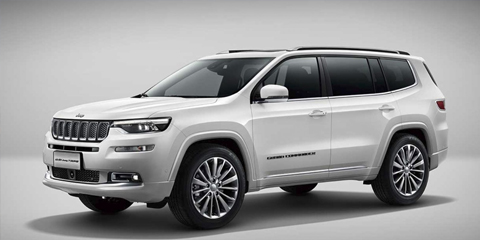 The Grand Commander, which is based on the design concept of "Seven VIPs" is a business SUV. In fact, Since China's second-child policy is now relaxed, this model has become more suitable for family travels. The Grand Commander inherits JEEP's Seven-Hole Grille, the classic elements of flat lines and simple body which gives a low-key, powerful visual effect. The rear view mirror is very user-friendly and where you can see the baby in the back row at any time. The panoramic sunroof is designed for maximum top view and where the third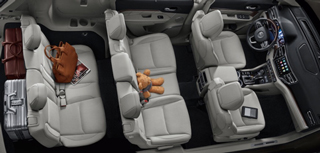 and second rows seats are reclinable. You can accompany your child in the car and look up at the sky to see the stars or the beautiful fireworks.
The New 7-seat Commander SUV for the China market uses a lot of FCA Group's cutting-edge technologies, including body safety, powertrain, configuration, and four-wheel drive systems and so on. The interior of the commander's car is made of real Italian wood. The seat material is made of luxurious perforated Ultrasuede suede leather with Nappa leather.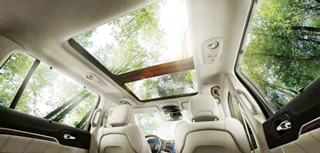 It is equipped with Harman Kardon 19 speakers system and so. On sense of luxury, it is better than others.
JEEP Grand Commander, Leading the industry in "JEEP 4X4 SUV Intelligent Technology System", 2.0T GME-T4 engine combination with ZF nine-speed automatic and transmission, maximum power 195kW, maximum torque 400Nm, acceleration of nearly 8s per 100km, The GME-T4 2.0T engine is one of the latest developed power systems of the FCA Group. it includes two types of 2.0T engine for Grand Commander, maximum horsepower is 234 and 265, Active Drive, Frequency Sentive Dampin, 76% high strength steels of the body and active security configuration. Selec-Terrain traction control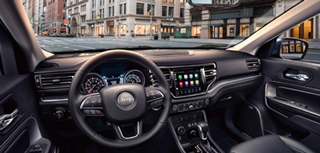 system allows you to choose from four modes - Auto, Snow, Sport ,Sand/Mud. Sufficient to deal with most road conditions with "more safety, lower consumption".
Grand Commander is the most unique and useful seven-seats SUV in China market. For a brand that focuses on SUV models productions for Chinese consumers, it has presented the sincerity and intention of JEEP with deep understanding of the Chinese consumers, and their road & driving environments in China.