NARGIZ ALIYAROVA
"The Renown New York-Based Pianist and Professor"

BY SUNAMOYA - 21 SEPTEMBER 2022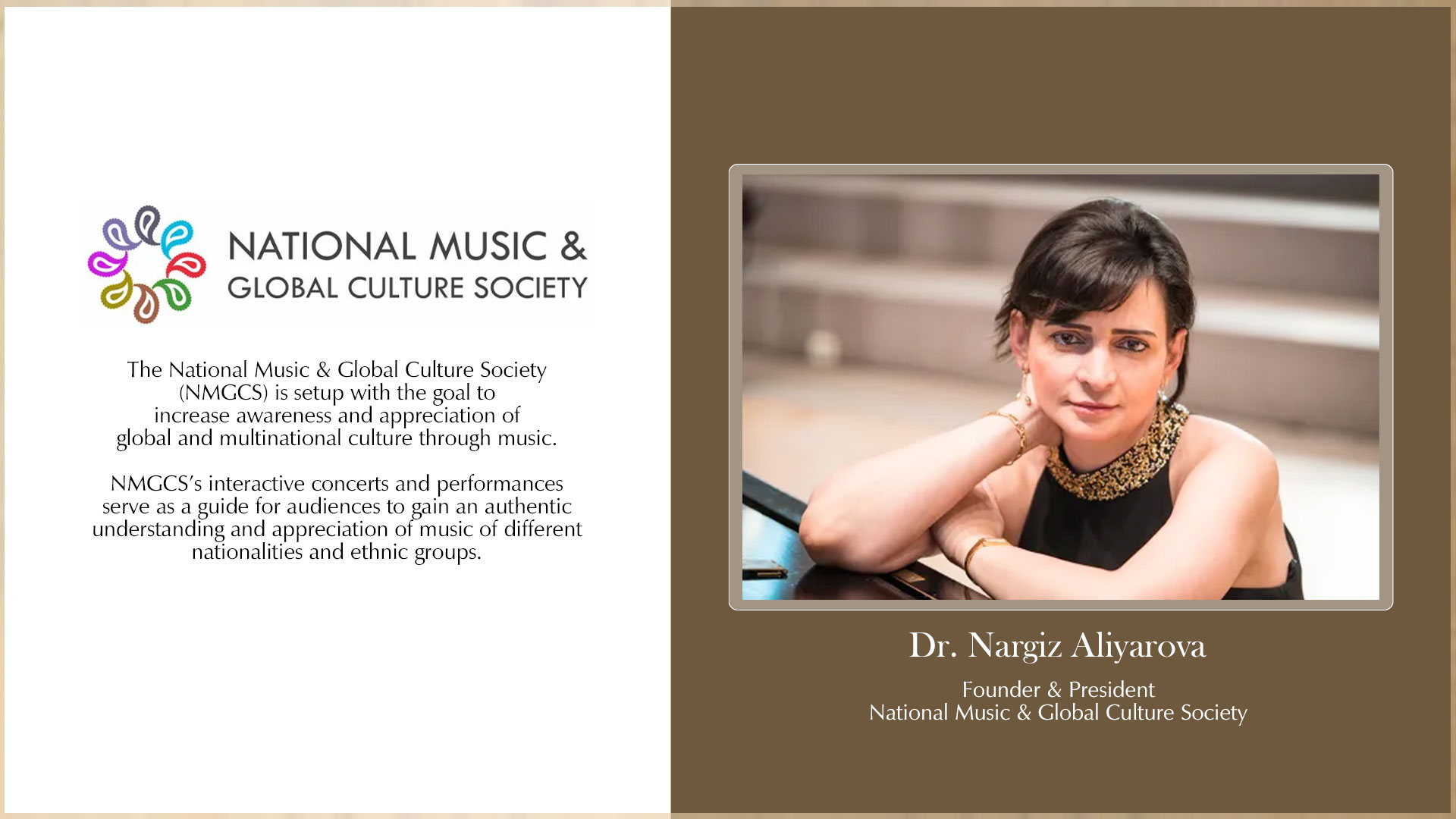 NARGIZ ALIYAROVA
"The Renown New York-Based Pianist and Professor"
---
NARGIZ ALIYAROVA
Pianist & Professor

nargizaliyarova
https://nargizaliyarova.com
https://nmgcs.co


---

The New York-based international performer Nargiz Aliyarova is a renowned pianist and professor. Since her first concert at the age of nine, she has appeared on stage in different parts of the world as a soloist and collaborative musician with symphonic orchestras and chambers in 40 cities.

Aliyarova is an artist with diverse interests and concerns. She is a Doctor of Art and a Professor, an author of more than 20 scholarly articles and several books.

She has taught piano and chamber music at Baku Music Academy for twenty-five years and has been a member of the Azerbaijan State Piano Trio for fifteen years. She has also given piano lessons as an after-school activity at The International School of Azerbaijan for fifteen years.

I first encountered this marvellous performing artist during a concert co-organised by the Azerbaijani embassy in France and the France-Azerbaijan Dialogue Association (ADFA).

Her musical performance was so breathtakingly beautiful that the audience got transfixed by her melodies.

The concert was organised in Remembrance of the City of Shusha and attended by diplomatic missions in France. Art representatives and people of the Azerbaijani community amongst others were also present.




NARGIZ ALIYAROVA

"The Renown New York-Based Pianist and Professor"