FESTIVITY DELIGHTS
"Ever Wonder Which Type Of Pastries And Snacks To Get For A Celebrative Time Like The Chinese New Year? Try "Beijing Daoxiangcun." Its Great For So Many Different Occasions As Well...!"

By XiaoXiao - 2 FEBRUARY 2019
'BEIJING DAOXIANGCUN' Festive Pastries and Snacks With Southern Chinese Flavours.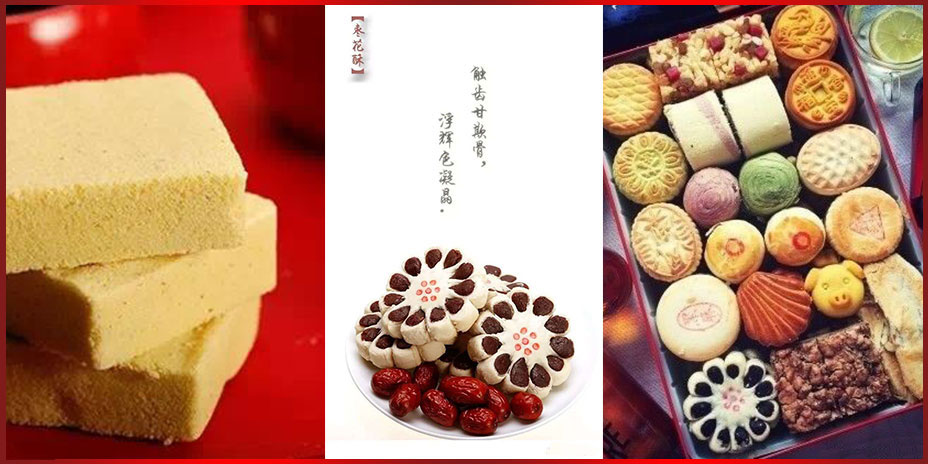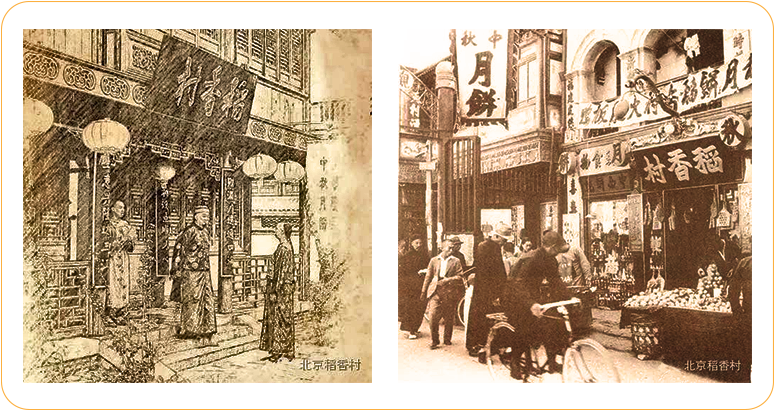 It was in 1895 when Guo Yusheng opened in Guanyin Temple located in Qianmianwei Street. This was the first bakery in Beijing which produce and sell pastries & snacks with southern Chinese flovours. In 1984, Liu Zhenying, a fifth generation faction together with many senior "Shi Fu" (master) re-established this food company. Since then, Beijing Daoxiangcun has won a strong and loyal following for their pastry-making craftsmanship & techniques which are passed down through many generations. One of the honorary title is the China Time-Honored Brand awarded by the Ministry of Commerce of The People's Republic of China.
'BEIJING DAOXIANGCUN' Festive Pastries and Snacks With Southern Chinese Flavours.

BEIJING DAOXIANGCUN
You may have walked past a Beijing Daoxiangcun store many times and didn't realized the cultural background related to this brand. But for locals, this brand means 'home' to them and brings about fond childhood memories. During the Chinese New Year Seasons, you can see people carrying Beijing Daoxiangcun red box pastries home to celebrate Chinese New Year. Traditionally, especially for those who has spent many years in Beijing to always bring some Beijing Daoxiangcun pastries back to their hometown to share with their family and friends. In Beijing, few days before the new year begins, people will start queuing at the stores before they open in the winter.
On the second day of Chinese New Year, married daughter will go back to her own family with her husband to see her parents bringing gifts. Included among other gifts is Beijing Daoxiangcun pastries.It must be a double number, meaning of good luck and good things should be in pairs.
One can find more than 600 different types of food in any chain stores of Daoxiang Village Store in Beijing. They include: pastries, cooked food, 24 kinds of sun-dried items, seasonal foods, frozen foods, sugary pastries, bread and snack foods). Beijing Daoxiang Village has its own 24-hour factory in Changping churning out cakes and snacks to satisfy growing demand for their products.
We review what is more closer to local choice . . .


牛舌饼 - 'niú shé bǐng'
This is a savory pastry packed with spices with hints of cinnamon and sugar. Locals love this and it is also a must-have for everyday and holiday occassions. The unique taste is incomparable to anything else, and it is a must-try to discover why it prevail over all others. There is no cow related ingredients involved in the making of this pastry.
桃酥 - 'táo sū'
Many locals like to have táo sū for breakfast and as snacks. One never ever forget the taste of táo sū after tasting this delicious pastry. Because this a very popular pastry among the locals, stock often runs out.
自来红 'zì lái hōng'
One of the traditional Beijing-style pastry which is like a moon cake. Senior citizens in Beijing love loves to this. Enjoy 'zì lái hōng' with a pot of jasmine tea.
萨其马 'sà qí mǎ'
Sà qí mǎ' is a sweet pastry made of fried strips dough coated with syrup, pressed together, then cut into blocks. Daoxiangcun's version is made with green raisins, hawthorn, and pumpkin and white sesame seeds. The combination makes for a sweet, chewy snack that is so addictive it's easy to see why it's one of their bestsellers.
枣花酥 'zǎo huā sū'
This pastry is also nicked-named "poster child' of Beijing pastries. Its intricate flower-shaped design looking like a plum blossom. Its rich red dates comes with a soft crisp taste.
黑芝麻椒盐 hēi zhī ma jiāo yán
Amongst one of the oldest pastries in Beijing, this pastry is wrapped in large amount of black sesame. The inside is a mixed of grounded black sesame seeds and spiced salt. Its has a soft crispy taste.
山楂锅盔 shān zhā guō kuī
It is a classic pastry of Beijing Daoxiangcun that's loved by most Beijingers for its sweetness with a sour aftertaste.
蜂蜜蛋糕 fēng mì dàn gāo
This cake looks very common, but it has a traditional taste Beijing Daoxiangcun. It is not greasy, the honey is not heavy, it is worth try.
黄糕 huáng gāo
Like a large cherry blossom, this pastry soft and sweet, simple and light layers.
绿豆潮糕 lǜ dòu cháo gāo
High-quality green beans are peeled and grounded with sugar and processed by high-temperature steaming. The color is fresh and natural, the taste is soft, sweet and rich.
蒜肠 suàn cháng
A specialty of traditional Beijing food! The garlic sausage looks very ordinary, but it's very deliciouse, the garlic mixed with meat can be eaten with Chinese bread pancakes. It Tastes even better when taken with beer.
松仁小肚 sōng réng xiǎo dǔ
Pine nuts are blended into fresh pork minced meat fillings. It tastes rich and refreshing.
小泥肠 xiǎo ní cháng
This sausage is slightly sliced four times and deep fried with oil. The outside is golden and crunchy. It is very delicious!
熏鱼 xūn yú
The surface is crispy with the inside soft and filled with smooth thick meat. The taste salty and sweet.
四喜丸子 sì xǐ wán zǐ
This is an indispensable taste on the dinner table for the Chinese New Year. The minced pork meat is carefully prepared, taste fresh salty and crisp soft. It symbolizes the four life events: good fortune, emolument, longevity and happiness.
元宵 yuán xiāo (Sold only for the Chinese New Year)
Beijing Daoxiangcun has been using traditional stone mill to prepare the glutinous rice flour for the making of 'yuán xiāo' with its rich fillings. They are pre-inspected before being sent to their stores. Each round bowl of yuán xiāo has a life tasting feel of sweet, salty or sour and it is shared with family members, expressing wishes for happiness and well-being in the new year to each other.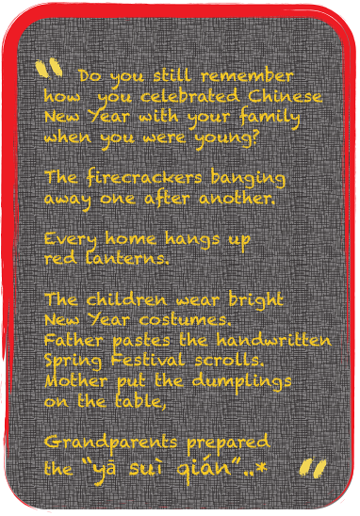 The traditional pastries and and other food stuffs of Beijing Daoxiangcun carry many meanings for Beijingers's cultures which can be quite complex. Each of Beijing Daoxiangcun's pastries or food stuff have different meanings, they are full of rememberance. This taste may not always be luxurious, but the sincerity is preciously rare and irreplaceable which is a very significant part to the annual "TASTE OF CHINESE NEW YEAR."
*压岁钱 'yā suì qián'
One of the custom of the Spring Festival, after the dinner, the elders should distribute the pre-prepared lucky money to the younger generation. It is said that the lucky money can hold back evil spirits, and the younger generation can get a safe and secured new year. (The lucky money is a blessing at this auspicious time to bring peace. It is also an elder's blessing to younger generation)