MASHA PARIS
"A New Elegant Place To Enjoy A Parisian Way Of Life...!"

By MeeKar - 11 DECEMBER 2018
MASHA PARIS Beautiful evenings start early at Masha, whether you want to dine at the restaurant, party & dance or just drink a cocktail at their speakeasy bar.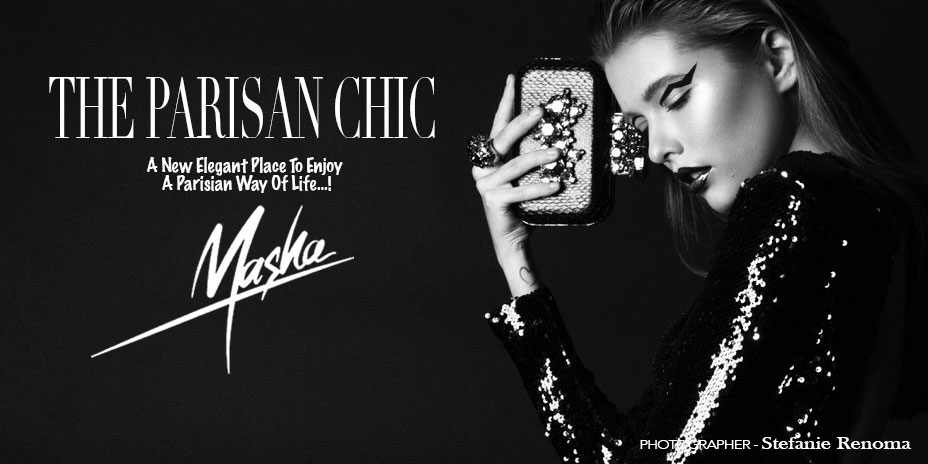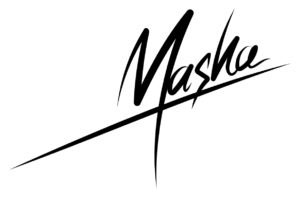 From eleven o'clock onwards in the mornings, you can already settle at Masha's Terrace for a fruit juice or one of the delicious cocktail creations from their bar. For your small appetite you can just nibble "on-the-go" on a Bento box with Japanese snacks or pastry with tea. The open terrace is lined with jasmine & bamboo and for colder times, outdoor heaters keeps the terrace warm.
For lunch, there are different gourmets offered by their Chef de Cuisine. One can continue on the open terrace for lunch or step indoors to enoy their exotic decors & atmosphere.
Masha is also a place where Gyozas, Futomakis, Mochis and Green tea cakes are prepared by the Chef de Cuisne to offer those with small appetite.

There is no need to wait till the middle of the night to enjoy the Parsien atmosphere at Masha! People start to meet at this place soon after sunset! Fashion models, the golden youth, artists and musicians envolving into a cosmopolitan assembly of people with clubbing spirit.
Moved out of from direct sight at the back of the restaurant and behind a private door to new genre club and relax into the chic and festive after-work party from Thursday to Saturday until two in the morning. Some artists also go there to mix or play music, bringing even more energy to this place. A voluptuous atmosphere, discreet alcoves, a boudoir way, a piano and turntables: nothing is missing in this very Parisian setting where you can let go of yourself together with friends.
MASHA PARIS Beautiful evenings start early at Masha, whether you want to dine at the restaurant, party & dance or just drink a cocktail at their speakeasy bar.
The Chef de Cuisine, A Master Of Fusion Kitchen
Trained by the greatest stars of French kitchen - Pierre Gagnaire and Eric Frechon of Le Bristol - Chef Takahiro "Taka" Matsumoto reinterprets the products of the French cuisine (Limousin organic beef, Gatinais poultry) at Masha. His wonderful culinary creations represent crossroads of Asian and French cuisine. He works alongside Sushiman Makoto - coming straight from Tokyo - cutting the best and freshest quality fish into Sashimi and other Sushi.










From Tuesday To Saturday Opening Time:
Terrase
- 11.00am to 01.30am
Bar
- 6.00pm to 2.00am
Restaurant
- Lunch 12.00 Noon to 02:00pm
- Dinner 7.30pm to 22.30pm
Every Saturday - Buffet and À la Carte
Their service and order taking are assured until 11:30 pm on Saturday nights and until 10:30 pm during the week.
If you are a cooking enthusiasts and want to learn about food and drinks preparation, join the restaurant's workshops and cooking classes during the day which is held several times a week.
3CORE Power Coaching & Cooking Classes
The goal of 3CORE power coaching with its cooking classes is a simple one: providing participants with the necessary knowledge about what to eat in order to keep the body (and soul) in good and healthy shape. The classes are divided in two parts, theoretical and practical.
THEORECTICAL - In the theoretical part, the nutrition consultant conveys the basic knowledge about nutrition, i.e. he tells participants about macro- and micronutrients and their influence on our health. He will also compare different commonly known diets (i.e. vegetarian, vegan, Mediterranean diet) in their nutritional value while keeping always in mind, that there is not THE ideal way of nutrition for everyone, because all humans are different and what fits one might not fit another. Nevertheless, the consultant promotes the pescetarian and vegetarian diet and also in some cases a vegan diet, since the oversupply of nutrients in our modern world has lead to several illnesses as diabetes type II, cardiovascular and other metabolic diseases, all connected to an unhealthy and often hyper-caloric way of eating.
PRACTICAL - The practical part of 3CORE power coachings cooking classes is a mixture of cooking class and show cooking provided by the nutrition consultant, in which the participants are divided up into groups in order to prepare a 3-course-menu. The nutrition consultant instructs all groups into the work that has to be done in order to create healthy and delicious meals by giving a presentation on the various ingredients and what preparation has to be done to them. He then provides the participants with the recipes and exact orders how to cook the starter, the main course and the dessert. Then steps back and gives way to the participants becoming active by themselves while always being ready to give a helping hand if questions appear. This approach represents perfectly the philosophy of 3CORE power coaching – learning by doing, helping people to help themselves and bringing them into the position of self-responsibility and independence regarding their own health.