ANNA PETER-BRETON
"Capturing Romantic Moments In Watercolours"

BY SUNA MOYA - 26 APRIL 2021
ANNA PETER-BRETON - Capturing Romantic Moments In Watercolours
---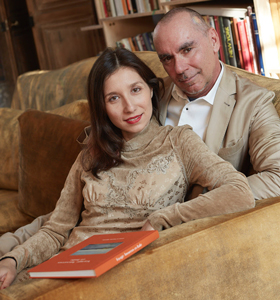 ANNA PETER-BRETON
Artist

annapeterbreton.com
@annapeterbreton



---

During the Parisian lockdown in March 2020, Hungarian-Kyrgyz born artist Anna Peter-Breton decided to relive the precious moments that she shared with her husband in Italy during their numerous travels.

Their love story journeys are seen through the eyes and the talent of the artist and her husband.

 Those unforgettable memories spent enjoying their wonderful vacations with those magical moments captured in time have now become immortalised in her latest exhibition and book launch.

Their exhibition entitled "Voyage Amoureux en Italie" or in English "Love Trip to Italy" is based on a collection of memories spanning over 10 years of travelling together with her husband in Italy. Visiting beautiful locations they love in Venice, Capri, Rome and Florence, the artist captures those lovely memories with soft scenes and blended colours.

Enjoy the romantic side of Italy with images of Italian architecture, its narrow streets, cafes, canals, and waterfronts. Scenes painted with sensitive watercolour evoke emotions and encapsuled time. She appears to paint effortlessly to create equally unrestrained works of art.    

There's tranquillity in her beautiful paintings, accompanied by the aphorisms, poems and text by her partner and husband Peter-Breton.  A poetic exhibition comprises around 30 paintings in conjunction with their recently launched and release of their book held at Sarto Gallery located at 3 rue de Solférino in Paris.





ANNA PETER-BRETON
"Capturing Romantic Moments In Watercolours"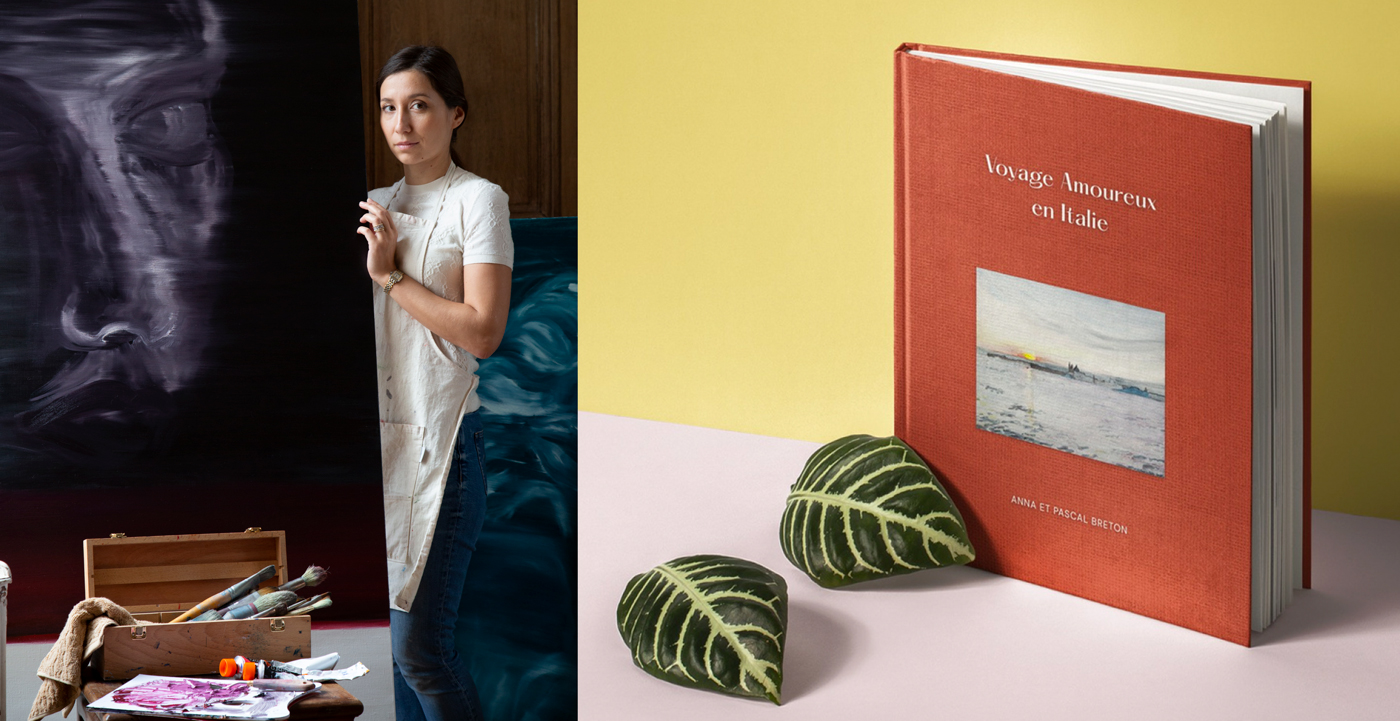 Gallery & Interview
Can you please give us a brief history of your entry into the world of art and your love for watercolors?
I loved painting already as a child, and it remained a hobby throughout my school years. I was planning to attend a professional art school, but due to some family circumstances I ended up studying international business, although I pursued my development through professional art courses as a young adult in Budapest and in Paris. I held my first exhibition in 2018 in Paris showcasing a collection of my favoUrite travel memories with my family over the previous years. I used a mix of formats with oils on canvas and also watercolors on paper. In 2019 I held several exhibitions in Budapest, Vienna, Romania showcasing the same travel theme, and also another show on a new series called Womanhood in Paris.

How long did it take you to complete the 30 paintings ? 
I created 90% of the works during the first lockdown in the spring of 2020, so in a span of about 3 months. I finalised the work in the fall of 2020 in my atelier in Paris. 
Your paintings resemble a storyboard that evokes emotion. How important is it for you to tell the story?
It was quite natural to want to share our memories and our story with a humble simplicity and that resembles what we really felt. I often get the compliment that the spectator really feels the authenticity of Pascal's words and of my paintings. And that's because they are really honest and true to what we lived in those moments.

What do you believe are the themes that you frequently return to in your paintings? 
My travel pieces are glimpses into our world, snapshots of moments that we lived. Family, love, the beauty of nature and of architecture are all frequent themes.
What was it that drew you to choose watercolours specifically? 
My love for watercolours emerged during my travels when I started recording our moments in a pictured travel journal filled with watercolors. It is the easiest medium to transport when you are frequently on the move. However, I also do love oil as a medium and use it more when I am based in my atelier in Paris.

What do you believe is a key element in creating a good composition?
I don't believe there is a specific rule, or at least I don't think that I can define it technically, although I am sure many art teachers can give brilliant tips. I do believe however that a real strong piece is always sincere to the heart of the artist. You can always feel when something comes spontaneously from within and reflects the soul of it's creator.

What is the most challenging part about working with watercolors for this exhibition?
Watercolours are challenging and also wonderful because they cannot be worked over several opaque layers like oils for example. The transparency of the paint makes it difficult to correct any mistakes so the final outcome is usually decided very rapidly, which makes the work much more spontaneous and quick. A little like Chinese calligraphy, a few brush strokes can make a big difference, and that is also why I enjoy this method.
Your subject matters look romantic, fresh and colorful and you execute them in a very precise and skillful manner! What techniques do you keep in mind when working with watercolours?
I pay attention to capturing the light and using colours that are as true to reality as possible. Certain details make a big difference too, like a pattern on a fabric, the texture of a wall, things that bring the composition to life. I also pay a lot of attention to the bodies and attitudes of the people in the pieces, the way thei shoulders fall or the way they stand that makes someone really resemble themselves and can change everything. Sometimes it's just one line or stoke that will make that difference…

You and your husband have also produced the book  "Voyage Amoureux en Italie"where your husband has added his words and  sentiments  through poems and aphorisms  resulting in a beautiful book memorizing that perfect love voyage throughout Italy. Can you tell us something about the voyage? 
The book is not just one voyage but a collection of memories from all of our most beautiful voyages to Italy during the past ten years. We travel there on a regular basis and our first romantic trip as a couple was to Rome and then to Capri. These places have become regular destinations for us over the years and that is what this story tells. We recounted memories of the most beautiful spots that we love in Venice, Capri, Rome, Florence, the lakes, Sicily…
What's next for Anna Peter-Breton  and do you have any upcoming projects?
We would like to continue the travel stories and create a second book to another destination! We have so many travel memories that we already have some ideas of how to create a collection of books. started working on the second one already and in the meantime I am also working on some brand collaborations and also experimenting new techniques  - fresco painting!


We like to thank you for sharing this wonderful voyage with us at QCEGMAG and we look forward to following you on all your future art travels.