NICKY MULDER
"Certified Holistic Medicine And Treatments Therapist"

BY SUNA MOYA - 4 NOVEMBER 2022
NICKY MULDER
"Certified Holistic Medicine And Treatments Therapist"
---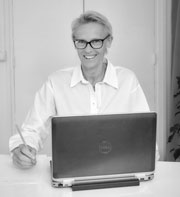 NICKY MULDER
Therapist

muldernicky@gmail.com nickymuldersmart_health_care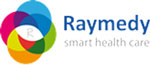 https://therafrequentielle.fr

00 33 6 12 33 33 22


---

How would it feel if you had discovered a method to make you feel more at peace with yourself and become resistant to stress while at the same time becoming more aware of the environment around you? In fact, we could even say that this was the road to discovering inner peace.

Does it sound like something from a new-age film? Well, recently I had the opportunity to speak with an old friend of mine who was living in this situation.

I have known Nicky for years and when you looked at her you would think that she was living the perfect life. Nicky was an ex-top model. Tall, beautiful and intelligent with two beautiful children. She had a very good job in real estate, and what seemed like the perfect relationship with her partner.

But the fact is that reality is sometimes shrouded in uncertainty and it would take a life-threatening situation to understand the severity of the life that Nicky was living. Pressure, stress and living with a manipulative partner led her to finally end up in the hospital with a near-fatal heart attack. She had hit the exhaustion button, and if she was to recover, she would have to change everything, her way of living, thinking, eating and even her very existence.

Nicky decided to leave her job after recovering from the attack and opted to take sometime out.This would be a changing point in her life, a time of self-discovery; a renewal. She decided to travel to India and reflect on her situation. She engaged in yoga meditation and acknowledge the power of natural remedies.

Now she is back in Paris and the first thing you notice about her is that feeling of positivity, which seems to surround her like a halo. Her skin is fresh and healthy, and her eyes are shining with vigour as a certified holistic medicine and treatments therapist.

We are privileged to have had the opportunity to meet with her for an interview and to understand her journey to obtaining this perfect state of well-being.




NICKY MULLER

"Certified Holistic Medicine And Treatments Therapist"