VISUAL ART EXPRESSIONS OF
SARA CORTIULA
Art Is Voice
"...It Is My Voice!"

BY SUNA MOYA - 26 MARCH 2020
Art Is Voice "...It Is My Voice"
---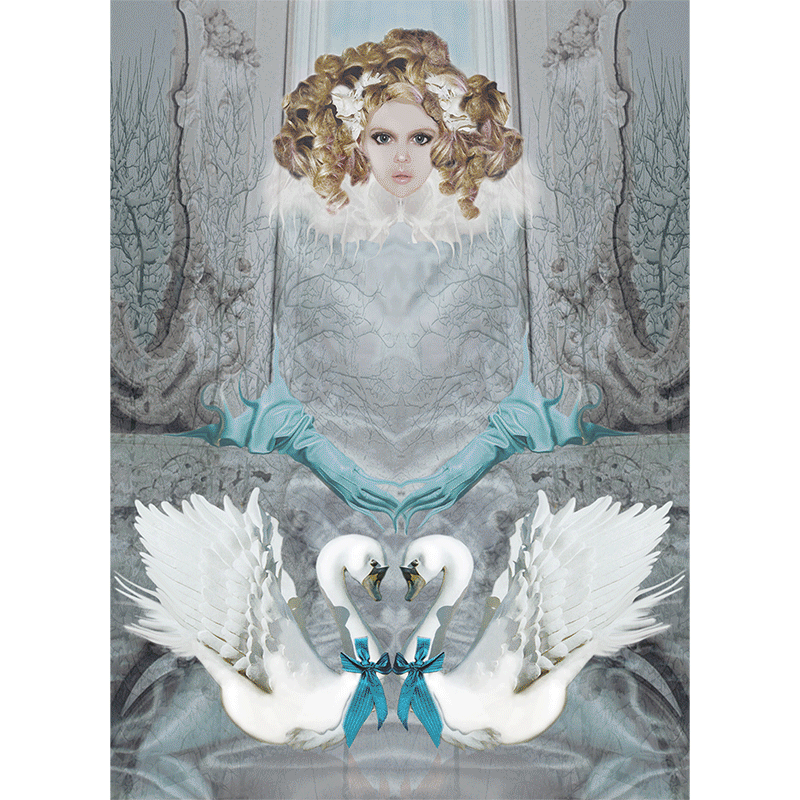 ---
Sara Cortiula grew up in a Belgian-French-Italian multicutural environment where she experienced a tricultural harmony that taught her some of the most important life values and lessons she would ever learn.
She is surrounded by both bucolic and urban influences.
Her digital paintings represent:  
→ Being open-minded;
→ An interpretation of the relationships between mankind and nature;
→ A  love for animals and mother nature;
→ A spiritual side exploring the elements of life, death, and after-life where her characters are deeply rooted in a complex 'Mother Nature' realm;
→ Human kinds and animals share the same soul in a world where things happen or get ahead because of a 'divine' unknown will.
Today, Sara Cortiula is a freelance creative director who applies her experience in visual communication with a profound experience in the fashion industry having previously worked as a fashion designer.
ART IS VOICE "...IT IS MY VOICE!"
THE VISUAL ART EXPRESSIONS OF
SARA CORTIULA