THE TIMELESS APPEAL OF "LA BELLE ÉPOQUE"!
Lingerie by EUGÈNE & WILD BLOSSOM

BY SUNA MOYA
16 SEPTEMBER 2020
Lingerie by EUGÈNE & WILD BLOSSOM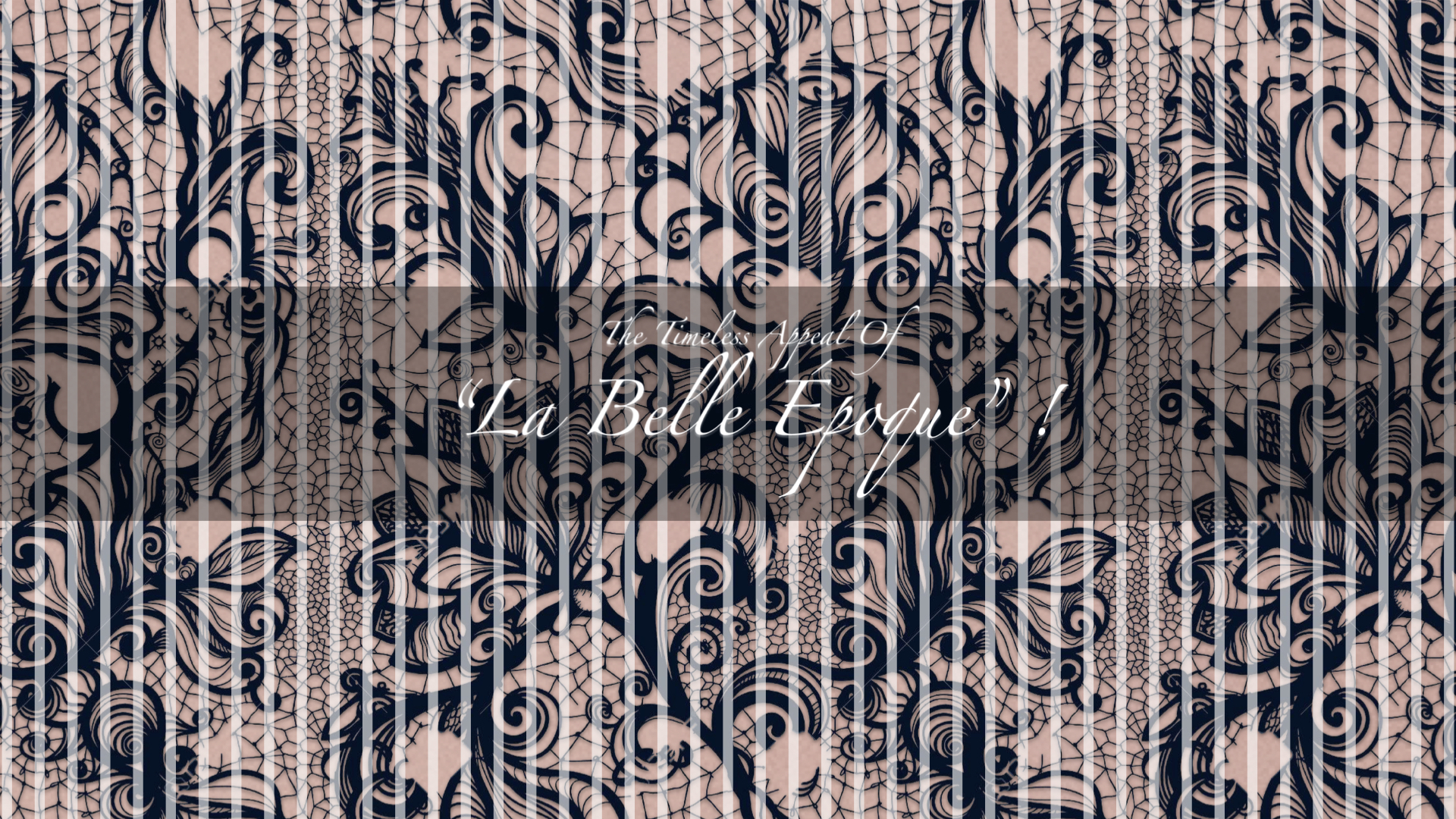 The way French lingerie can empower the beauty of women in such magical ways that it never dampens over time. Lingerie is an invitation to the world of sensuality, flirtation and unforced elegance. The total elegance of a wearable emotion, ethereal as light, feel fabulous with the luxury of pure silk and lace next to your skin.
The early years of the last century commonly referred to as "La Belle Époque" certainly stand out as momentum in the art of lingerie when the Corset and its many variations were beautifying women's bodies in such daring and charming way.
Regardless of age, the self-confident modern woman, always wants to look striking and even seductive but let's not forget that wearing beautiful lingerie is not the whole story. It's not about seducing a man but also about seducing yourself.
Everything about wearing feminine underwear falls firmly into the mood enhancement camp, it makes us feel alive and ready for any occasion. Even the thought of having super sexy underwear in her closet awakens a desire and instils that captivating look in the eye and the world notices!
France has a reputation for seduction where lingerie is designed to make women feel sexy, comfortable and confident. So French women believe that they can be both strong & independent and of course, the seductresses in the room.., fun, playful and always very natural.
Just like shoes, lingerie is a statement. Your lingerie should be a statement of yourself. Embrace the moments from the timeless appeals of "La Belle Époque."
EUGÈNE
《 TAP HERE TO VIEW FULL SCREEN 》

WILD BLOSSOM
《 TAP HERE TO VIEW FULL SCREEN 》

We thank the talented young lingerie designers of EUGÈNE and WILD BLOSSOM who certainly have inherited the flair of that epoch, bringing its specific charm back to life.


We also thank ELMIRA MEDINS for the fabulous shoes.

Lingerie By EUGÈNE & WILD BLOSSOM
P R O D U C T I O N
---
| Art Direction + Styling - SUNA MOYA
| Photography - BLAKE
| Models - MARYLUZ GARCIA & DALAL ZAMARI
| Make Up - CHRISTELLE HANIFIA
| Hair Styling - JANIE
| Videography - MAISSANE FRITZ
| Video Music Composition (Wild Blossom Video) - RAPHAËL WARZECHA
| Location - LE 1905, PARIS