MARIJA ŠABIĆ

"Understanding The Feminine Beauty..."

BY SUNA MOYA - 24 AUG 2022
MARIJA ŠABIĆ
"Understanding The Feminine Beauty..."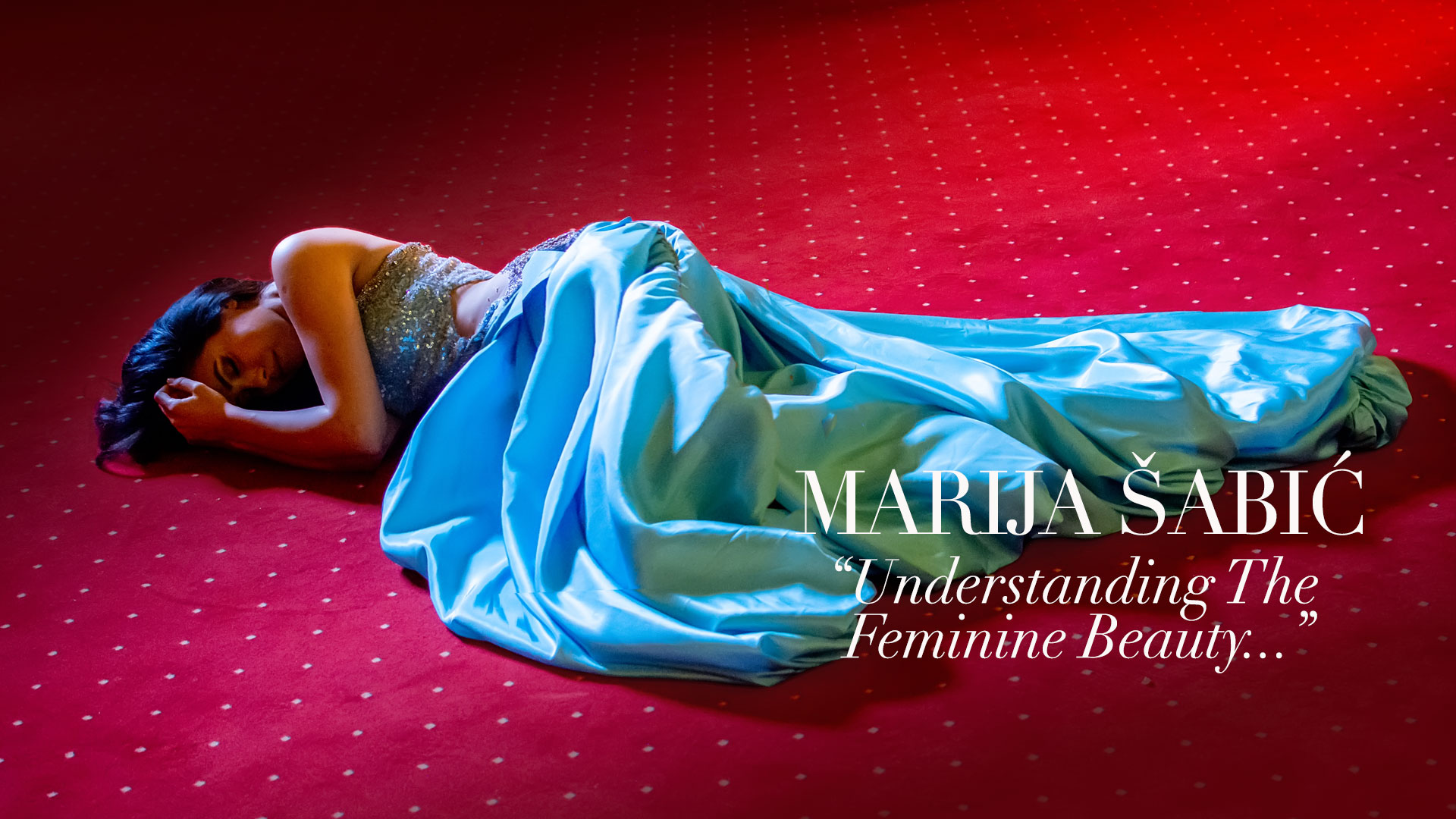 ---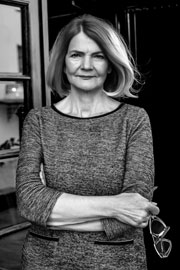 MARIJA ŠABIĆ
Designer

sabicmarija


---



Serbian designer, Marija Šabić could be considered a queen of fashion. Her eyes for beauty and femininity are internationally recognised as she has been dressing the beauty queens of Serbian and Montenegro candidates for the Miss World, Miss Universe and Miss Europe competitions for numerous years.

An award-winning designer of evening dresses, gowns and bridal wear, Marija Šabić's passion and love for fashion drove her to understand the beauty of every woman, not only the top models but for women of every shape and size of every age and style. She has the eyes for design and can bring attention to the most outstanding part of the woman's body while at the same time camouflaging the complexity required by some clients. She is capable to uplift the mood just by her designs. Marija Šabić is recognized not only for her fluid feminine dresses but also for the beautiful couture fabrics that she has accumulated from her numerous travels to Paris. Whatever the event whether it be a marriage or other function you can be sure that she will bring out the best in every woman that walks into her showroom.

She is humble and very likeable, we can feel straight away her sincerity and sensitivity. There is mutual trust and respect for her advice on what will look good on her customer. Each of her clients is treated with the utmost importance, while she listens attentively to understand the choice of dress and style the client is looking for, she will then advise the client on a style and look that will win the confidence of its wearer.

"Once my clients are in the clothes they love, their body confidence changes." - said Marija Šabić.

We were so privileged to spend the day on our editorial photo shoot in Novi Sad during the Serbian fashion week where she presented her 2022 Couture Collection.

We discuss her attention to what the Serbian woman wants, her understanding of the process of fashion design, and the business aspect of it.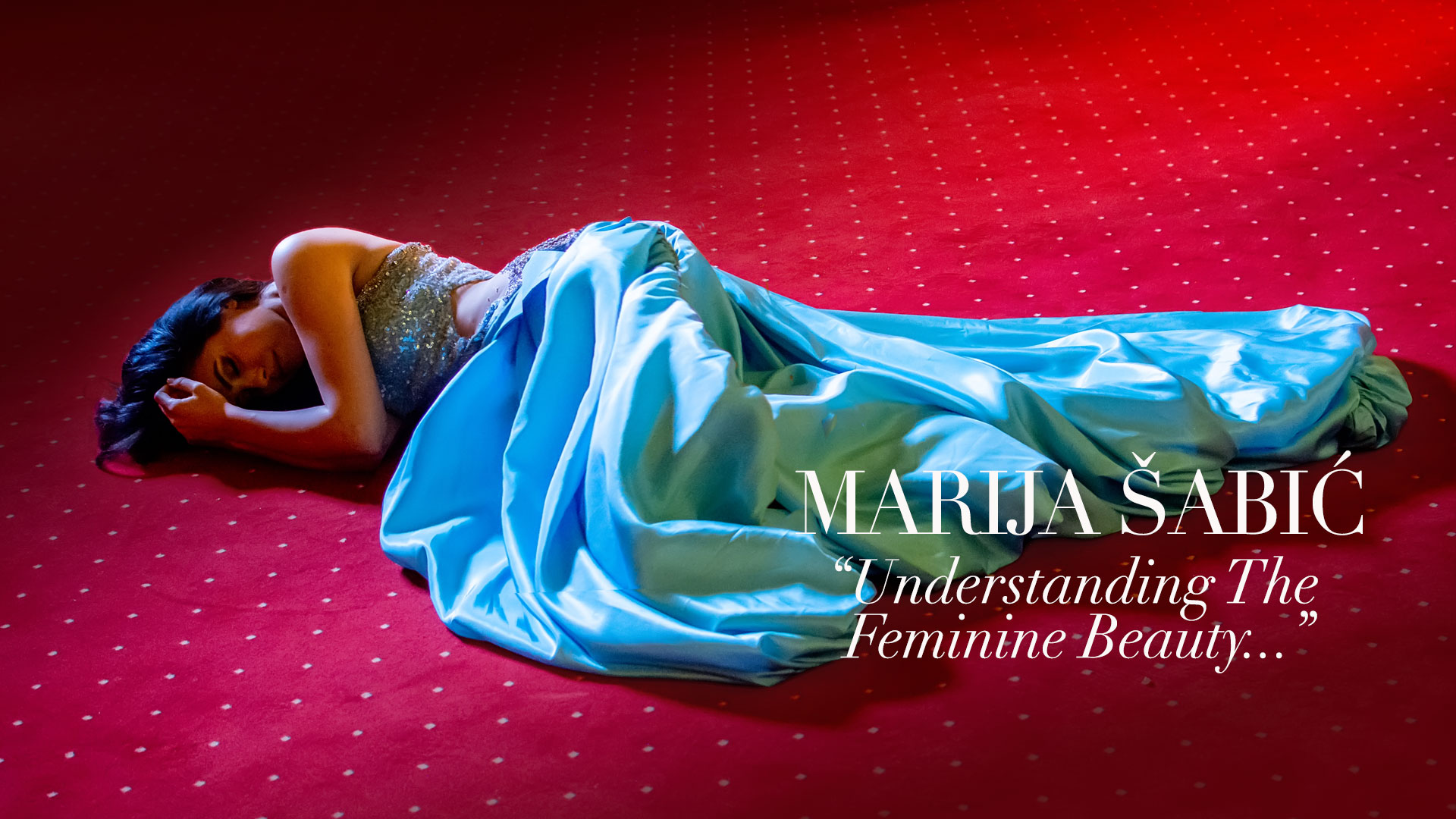 MARIJA ŠABIĆ
"Understanding The Feminine Beauty..."
"Getting to know more about Marija Šabić"

QCEG: "As a respected fashion designer, how would you define your role in society today?"
Marija Šabić: "Yes, It's a fact that I have been working in the fashion business for a few decades, mainly for couture and wedding dresses. I am always actively engaged in everyday fashion and tracking the latest trends."
QCEG: "What was your first happy fashion memory?"
Marija Šabić: "That was a very long time ago when I won the prize for the best evening gown at the Miss International competition event, I felt so proud."
QCEG: "You presented your collection at the Serbia Fashion Week..., what was the concept and inspiration behind that collection?"
Marija Šabić: "The inspiration came from the lilac flowers and a beautiful love story between members of the Serbian and French Dynasties."
QCEG: "Who or what are your inspirations for creating your designs?"
Marija Šabić: "It is varied.., sometimes it can be an impression or a detail and it often requires a lot of effort in achieving the desired goal."
QCEG: "We spoke about women and their bodies during the photo shoot.., what does it represent to you?"
Marija Šabić: "Women's bodies are the source of my inspiration. Each individual can have something that inspires me to design her dress."
QCEG: "Healthy is the new skinny. Do you agree with this motto?"
Marija Šabić: "Of course. I would also add that health is "the new beauty"!"
QCEG: "How do you embrace plus-size fashion and actual design based on it?"
Marija Šabić: "I feel each woman is different and I design for each of my individual clients whatever her body shape. I love the idea that now the larger lady also has the opportunity to have a far larger range of clothes to choose from then before. I think it is a 'Great concept!'"
QCEG: "What was one of the best lessons you have learned along the way?"
Marija Šabić: "That fashion can change while style is eternal. "

P R O D U C T I O N
---
Location — PETROVARADIN FORTRESS, NOVA SAD @hotel.leopold
Photography — ADRIAN MURGEA @adrianmurgea
Model — ANJA RADIC (Miss World Serbia 2022) @anjaaa.r
Model — ANDRIJANA SAVIC (Miss World Serbia 2021) @andrijana___savic
Model — MILICA ILUC (Miss Serbia Finalist 2021) @_.milica_ilic._
Model — ANNASTASIJA KRSTIC (Miss Serbia Finalist 2021) @anastasijakrsticc
Miss Serbia/World Organiser — VESNA DE VINCA @vesnadevinca
Miss Serbia/World Organiser — MISS YU KOMPANIJA @miss_serbia_official
Make-Up — ALEKSANDRA BAJIC @aleksandrabbajic_makeup
Make-Up Products — GOLDEN ROSS SRBIJA @golden.rose.srbija
Serbia Fashion Week — SVETLANA HORVATS @svetlanahorvatsfw
Assistant to Marija Šabić — LUCIJA SABIC @sabic_lucija
Assistant to Marija Šabić — J.S. @_dzo_the_queen_
Videography — MAÏSSANE FRITZ @maissane_fritz
Music — KØPA @kopa.music
Art Direction & Styling — SUNA MOYA @sunamoya
---