ZUHAIR MURAD

"Fall/Winter 2023-2024 Couture Collection"

BY SUNA MOYA - 9 AUGUST 2023
HAUTE COUTURE WEEK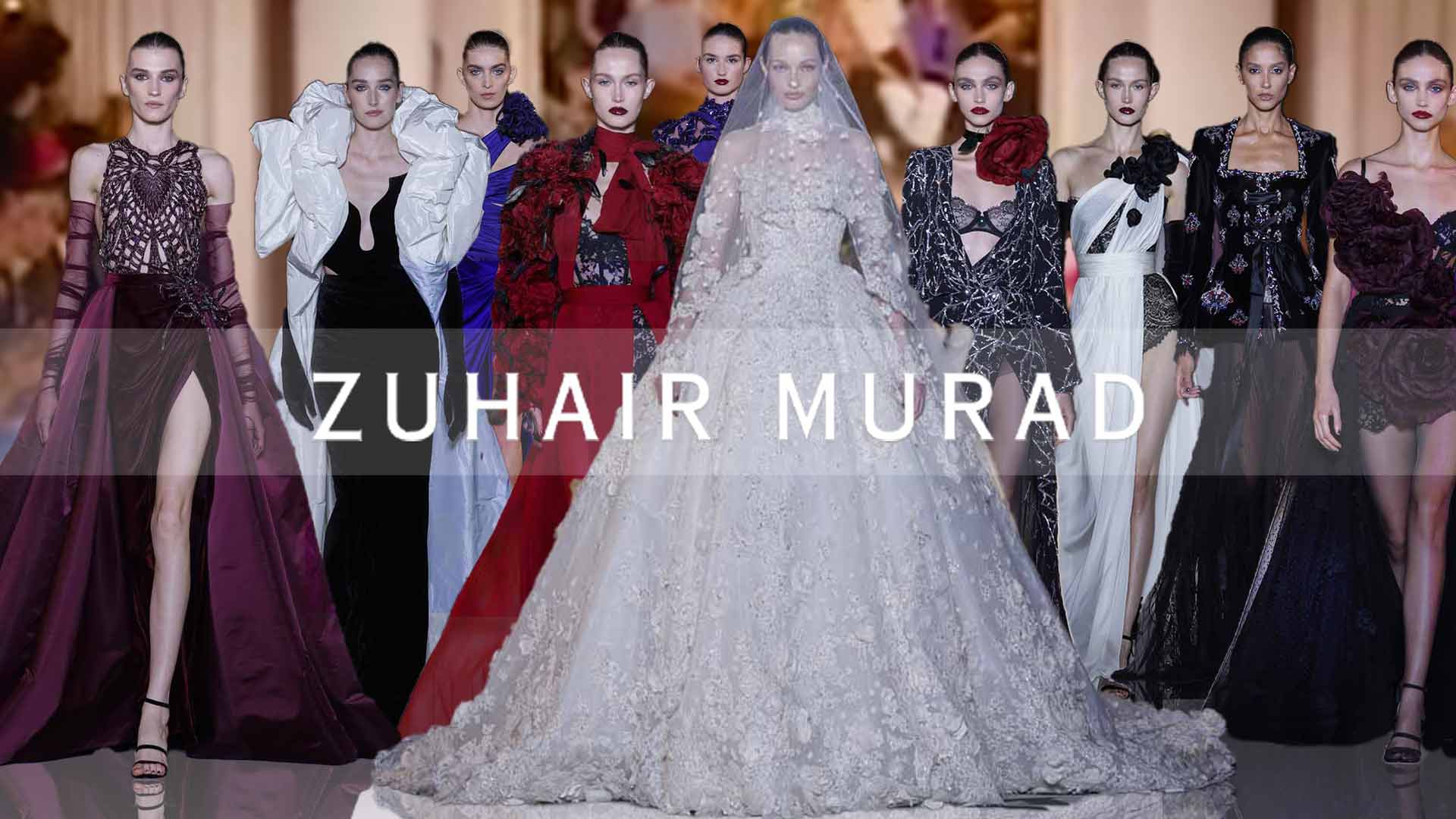 ---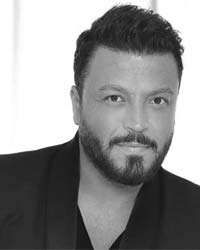 ZUHAIR MURAD
Couturier

zuhairmuradofficial
zuhairmurad.com


---
Renowned Lebanese fashion designer Zuhair Murad has once again astounded the fashion world with his Fall/Winter 2023-2024 Collection, a departure from his usual vibrant and colourful designs. Embracing the elegance of black, Murad delves into the mysterious realm of the night, where secrets and unseen beauty come to life. With meticulous craftsmanship and exquisite attention to detail, he unlocks the boundless expanse of the nocturnal world in a display of alluring luxury.

The collection features a captivating juxtaposition of silver moths delicately embroidered on taut velvet jackets, creating a vivid contrast against the enchanting black backdrop. Geometric collars add a touch of vibrancy, reminiscent of ancient sabbaths where freedom reigns supreme. Delicate lace adorns the hem of sleeves and cascading high-slit skirts, mirroring the softness of moonlit waterfalls.

Murad draws inspiration from an abandoned palace, skillfully bringing its outline to life through breathtaking lace and intricate embroidery on short dresses and silver macramé pants. The designs create a sense of movement as if the dresses are animated by unseen radiance and mesmerizing caress, much like the allure of raven feathers.

The collection's distinctive bat-inspired collars add an air of mystery, casting subtle shadows reminiscent of moonlit tulle cascades. Voluminous capes, crafted from bubble taffeta fabric, infuse the dresses with captivating flair, accentuating their charm and elegance. Corsets, with their iron geometric designs, shape the body to hint at sensual beauty while guarding the secrets of the night behind the palace gate. Roses blossom in organza, clustering together in surreal and venomous bouquets that take on a dark allure in shades of deep red, lilac, and mauve under the moonlight. Their thorny stems transform into graceful lianas, flirting with moonbeams like delicate silver thread embroidery on a trouser suit with barbed stripes, exuding a captivating yet forbidden allure.

A majestic black rose stands tall at the junction between a velvet bodice and an opulent skirt adorned with a motif of roses in fil coupé jacquard. The collection embraces whimsical gothic elements, creating an aura of medieval opulence fused with a modern flair. The allure of magnetic black permeates every piece, emanating subdued illumination that endlessly captivates with its enchanting appeal.

Zuhair Murad's Fall/Winter 2023-2024 Collection is a testament to his artistry and creative vision, immersing us in the enigmatic beauty of the night. With every design, he transports us to a world where elegance and darkness intertwine, leaving us spellbound by the allure of the unseen and the alluring mysteries of the nocturnal realm.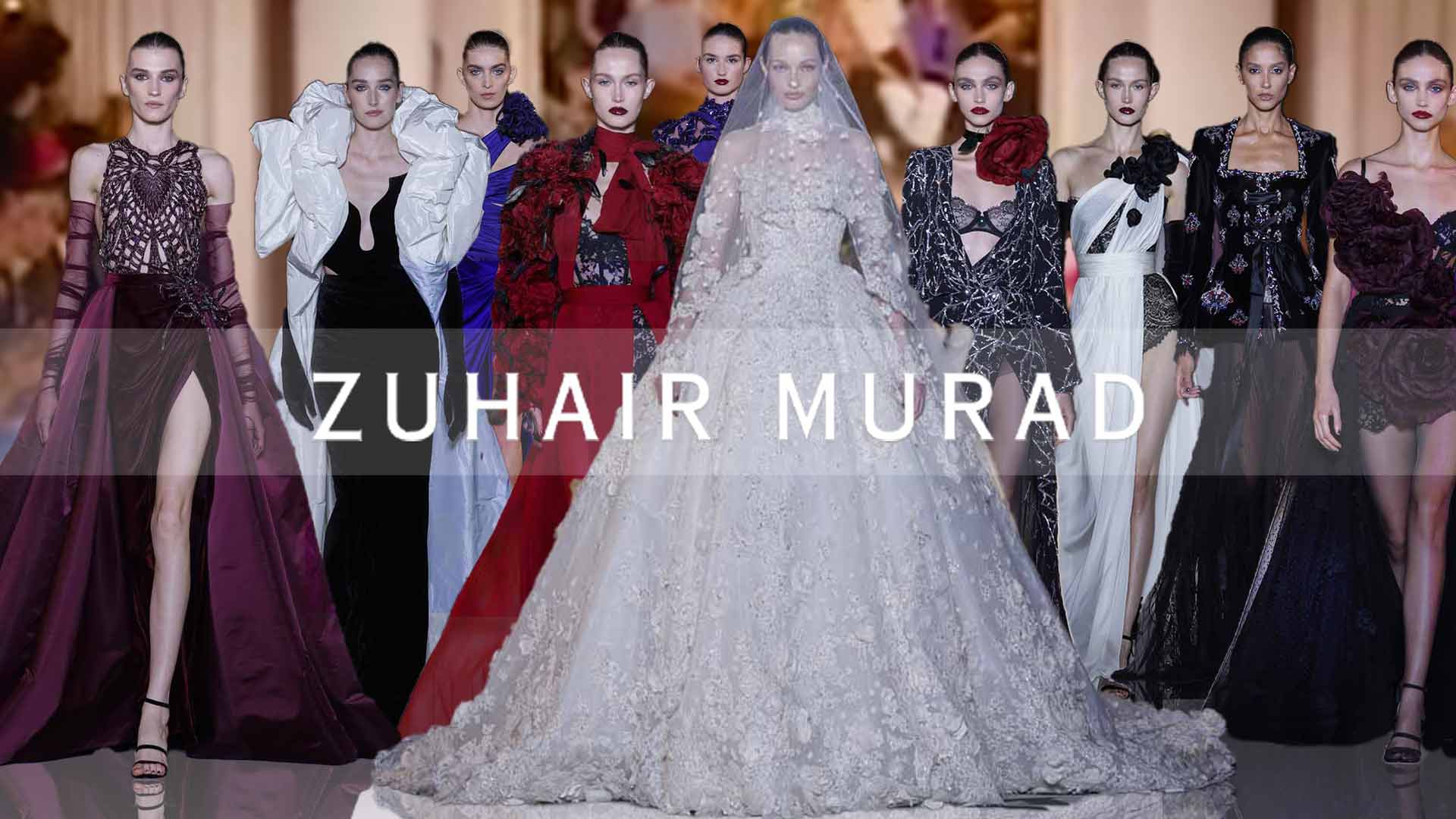 HAUTE COUTURE WEEK
"Zuhair Murad's Fall/Winter 2023-2024 Collection weaves dark elegance with silver moths, lace, and gothic motifs, evoking nocturnal allure and opulence."