FRANCK SORBIER HAUTE COUTURE AUTUMN-WINTER 2022/23 COLLECTION

"Les Saltimbanques"

BY SUNA MOYA - 29 JULY 2022
FRANCK SORBIER HAUTE COUTURE AUTUMN-WINTER 2022/23 COLLECTION
"Les Saltimbanques"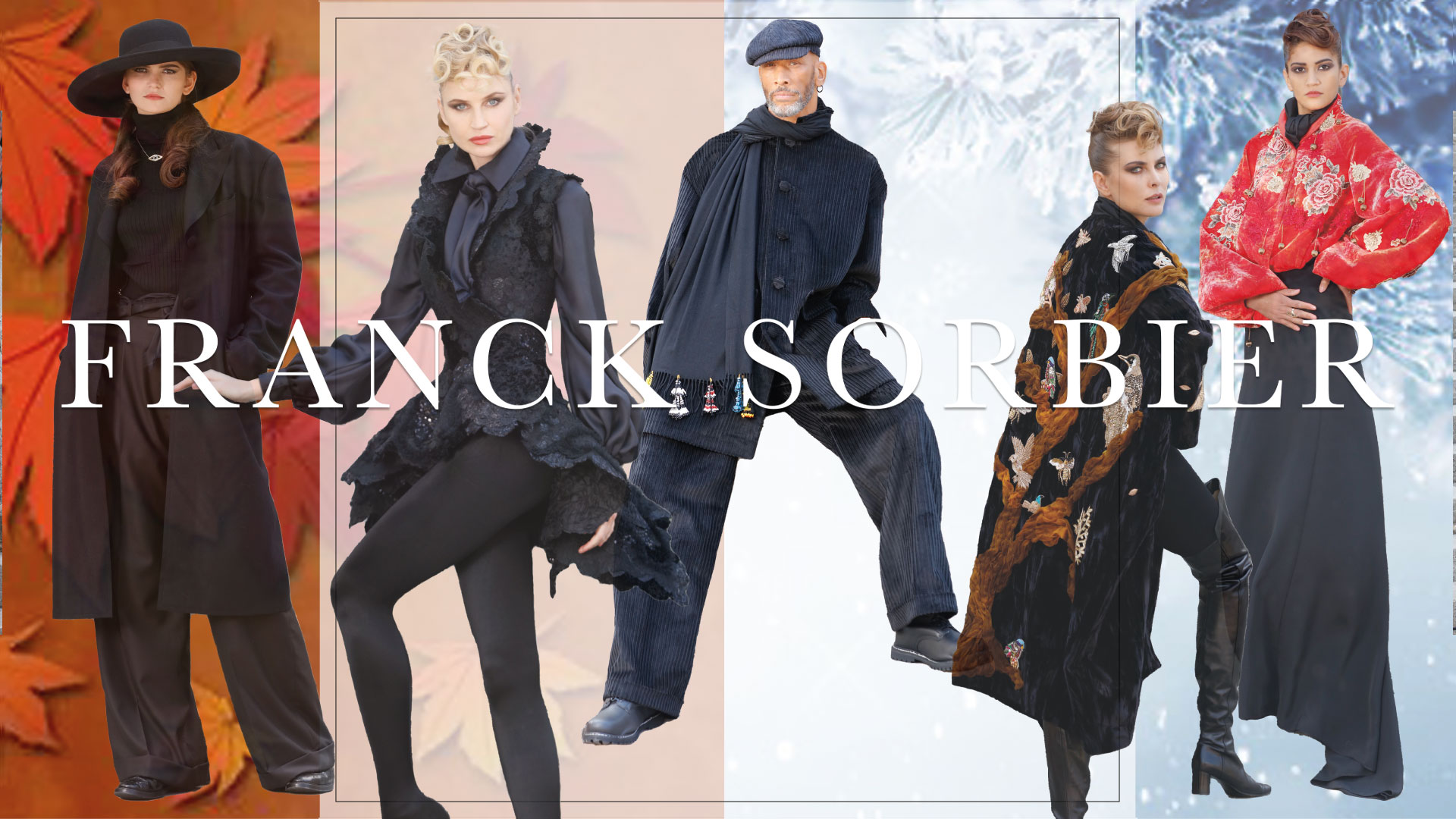 ---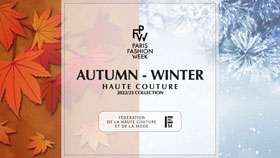 `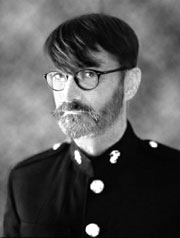 FRANCK SORBIER
Designer

@francksorbier
francksorbier.fr


---


"Yesterday, Today and Tomorrow"


For them, "the right to be different" is a vocation, a duty, a priesthood and not a due. Immediately, we think of the film Les Enfants du Paradis, Marcel Carné's masterpiece, based on a screenplay by Jacques Prévert, shot during the Occupation, where the first scene shows a jubilant crowd, it is the Carnival parade, Boulevard du Crime, today Boulevard du Temple, in Paris, of the Paris at night photos of Brassaï and the bands of Apaches, the bad boys of the time, of Sarah Bernhardt, but also, of Marlène Dietrich on the stage as in the city, of the troubadours, of the funfairs, of the street performances, of the operetta, of the magic, of the poetry, of a Pierrot-Arlequin and of a Phoenix that never ends to rise from its ashes.

To which parish to meet, in this troubled period? I would be tempted to answer: "At the parish of the Mountebanks, of course!." When we know that the illustrious Molière could have been thrown into the wrong commune, at night and without mass, like all the actors and other artists of the time. We wonder. Acclaimed during their lifetime, they were, at their death, rejected by society and excommunicated by the Church. Today, the tragic end is replaced by honorary tributes. It's just a fair return. The gleaming and romantic black is essential. Poppy, opera and scarlet reds shine.

How not to quote the famous novel by Stendhal, Le Rouge et le Noir? Embroideries are omnipresent in applied guipures, cut-out black lace, recomposed and applied on a red background or in the archives of Maison Worth. Once again, we find nature. It generously flourishes on a "Tree of Life" coat, a refuge for exotic birds and other shimmering insects.

Crumpled, breaded and bubbled velvet warms the winter of our souls. The "Atelier Sorbier" line plays the classic vintage card. The tailored jacket, which was the foundation of the brand from 1991 to 2000, is an updated return to basics that will dress both new generations and timeless aficionados. This collection is a playful and humanist snub to the current trend.

A breath that takes us a little further to be ever closer to who we are. Let's close our eyes and imagine for five minutes that all the Acrobats of the world take each other by the hand.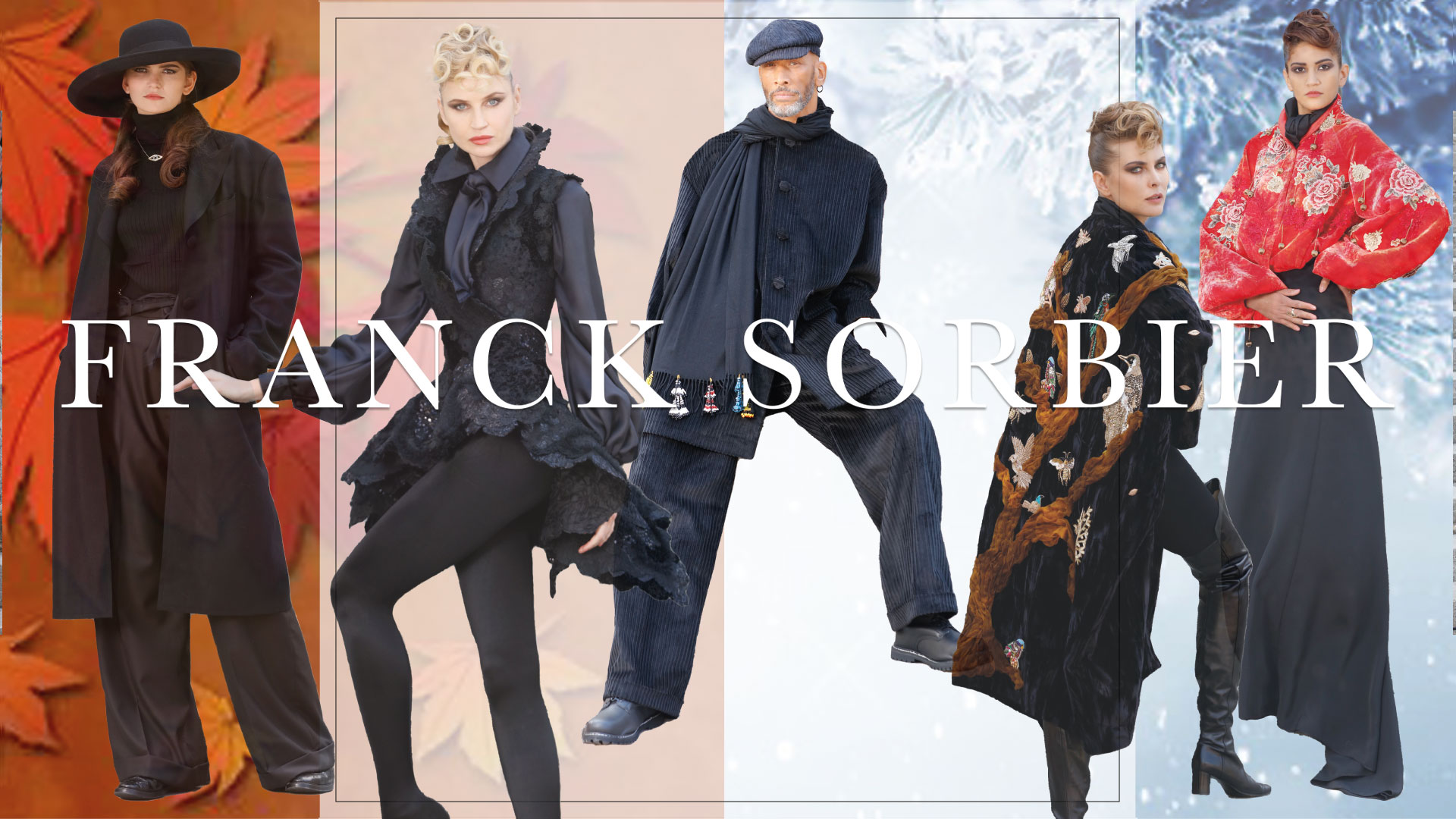 FRANCK SORBIER HAUTE COUTURE COLLECTION
The Autumn-Winter 2022-2023 Presentation
THE FRANCK SORBIER LOOKS