"It's the exciting Paris Fashion Week revealing the latest fashion creations from the Haute Couture Maisons and their Couturiers. This season's Haute Couture Collections are presented on the digital platforms due to the uncertain COVID-19 Pandemic time."
VALENTINO HAUTE COUTURE COLLECTION

The Autumn-Winter 2020-2021 Presentation

23 JULY 2020
VALENTINO HAUTE COUTURE COLLECTION
- The Autumn-Winter 2020-2021 Presentation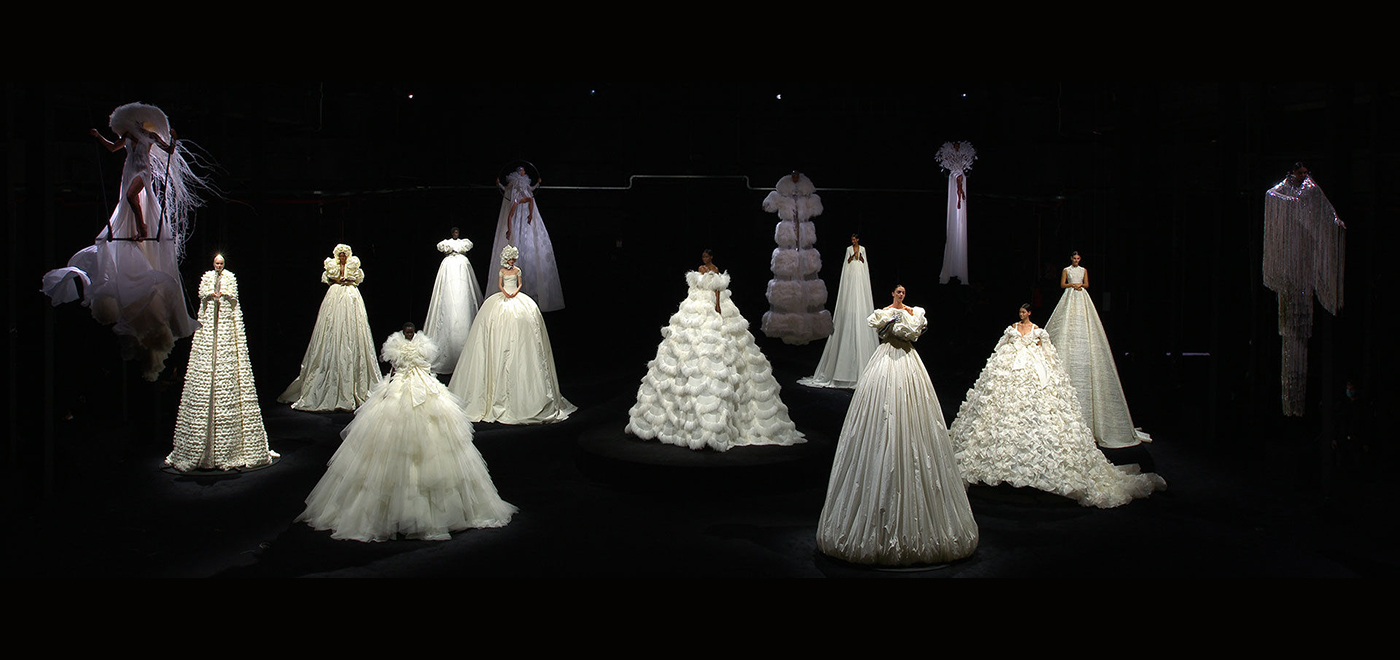 Valentino's Haute Couture Autumn-Winter 2020-2021 Collection presented illustrious wedding-like white dresses. Beautifully ornamented mannequins with angelic movements fill the beginning of light dawning from the dark. Digitally enhanced projections shine arrays of colours & patterns including evolvement of flowers, geometry, sky, and doves on the collection's fifteen white silhouettes. The illumination create endless variances to each and every one of Valentino's Collection designed by Pierpaolo Piccioli.
Pierpaolo Piccioli collaborated with artist Nick Knight to bring the 2020-2021 Autumn-Winter Haute Couture Collection to life!
Valentino's luxious white wedding dresses and Haute Couture line are dreams for many women. White not only represents purity and promise but also embraces the meaning of birth and beginning. Pierpaolo Piccioli shows infinite possibilities through white. This is also a fascinating part of the creation. People are subjected to constraints because of the pandemic but we are not restrained by creation.
Valentino Haute Couture represents not only high fashion but also traditional craftsmanship from the house's atelier, fantasy fairy tales, and noble elegance shown in every stitch and thread.
VALENTINO HAUTE COUTURE COLLECTION

The Autumn-Winter 2020-2021 Presentation