CASHMERE WEARS
"The fashion apparel which will never go out of style that are light, soft, warm and comfortable to wear in wintery seasons."

By MeeKar - 6 DECEMBER 2018
CASHMERE "Soft Gold" Of The Fashion Industry.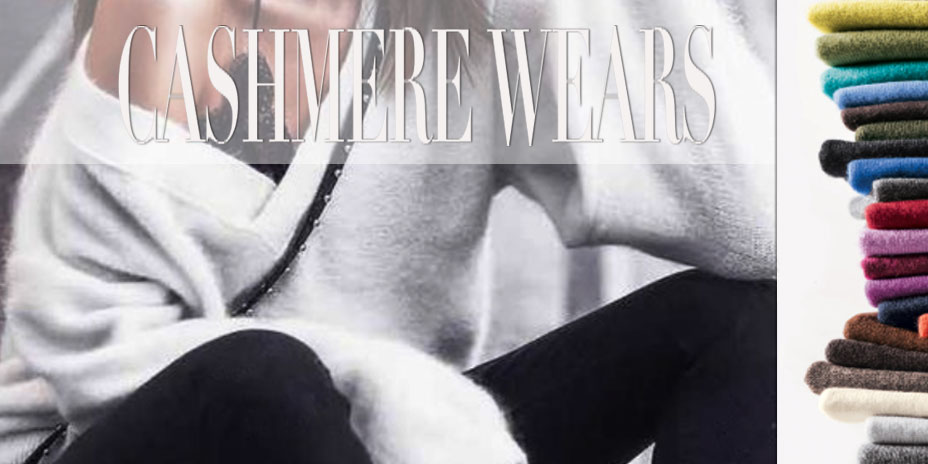 P remium cashmere wear is delicate to the skin and comfortable to wear, and there should be a cashmere garment particularly sweaters and scarfs in every lady's and men's wardrobe. Their classic style an inheritance from the past.
Legendary stars like Audrey Hepburn and Marilyn Monroe both appeared in front of the cameras with black high-necked cashmere sweaters, representing elegance and a retro sense of time with indescribable femininity and still remains the classic looks for today.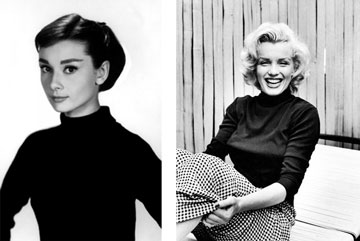 During winter, when you arrive indoor and take off your overcoat revealing your inner wear's texture, people around can't avoid noticing the beautiful sense of comfort and calmness you are feeling from wearing cashmere.
Cashmere wears are always the must-have garment for the cold seasons! It is not so easy to find a high-quality cashmere wear with a favourable style. Sometimes, you may find one, but the cashmere quality is not good or the style is not suitable.
CASHMERE "Soft Gold" Of The Fashion Industry.

Some people may ask: "Why are cashmere wears always so expensive?" Cashmere is expensive for its own reasons. Cashmere has always been called "soft gold." Cashmere can be produced from goats in the alpine region, but the best quality cashmere producer in the world comes from Inner Mongolia in China.
Goats grow hair for the cold winter to keep themselves warm. In the spring and summer, goats hair naturally fall off. Present day herdsmen use traditional method for the collection of goats hair without hurting the goats. Each goat is combed with a special comb to collect their hair. These thin and long hairs are manufactured into delicate and warm cashmere wears.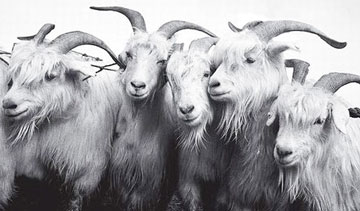 The production process of each cashmere wear is very complicated, from combing goats to making cashmere garments and its delivery into customers' hands. The overall process need to go through more than 300 procedures. To produce an adult-size cashmere sweater for example, requires hair from 19 goats.
Wearers with with sensitive skin rarely get allergic symptoms wearing cashmere. Cashmere wears feel soft and light, like being covered by thin, soft & warm blankets during the winters.

Taking care of your cashmere wears
Finding quality cashmere wear with style you like may not be that simple. A high quality cashmere wear can last few years and how to care for it? Firstly, Cashmere wears need to be cleaned regularly. Although dry-cleaning of cashmere wears is recsommended, handwashing can be applied. Importantly, cashmere fibre need to be taken care of during washing and afterwash to drying. It is paramount to gently hand-wash your cashmere wear to make it last longer.
1. If your cashmere wear is accidentally stained with dirt, gently hand-wash using cashmere wash liquid in cold water. Dilute cashmere wash liquid in cold water and soak your cashmere wear in it for about 30 minute before washing it gently by hands.
2. Rinse off with plenty of cold water until all washing liquid foam disappear. After washing, never twist-dry any cashmere wears as this will damage it.
3. After washing, roll up the cashmere wears with a large towel and gently squeeze out the water. Never hang up the cashmere wear especially after you just washed it. Don't let the sun shine on it directly to dry. Never leave it close to any heating system as it will alter your cashmere wear.
4. You can use a professional cashmere comb to give a gently comb onto areas to remove pills, fuzz and lint from cashmere wears.
5. If you really want to use the washing machine, put the cashmere wears into the mesh of the laundry wash-bag, choose the softest wash mode, but remember cashmere wears are very delicate, machine wash is not recommended!
6. After wash & drying of cashmere wear, flatten and fold it well. Do not use hanger to hang cashmere wears.
Leading cashmere producer and their retail brand from Inner Mongolia
Erdos Cashmere Group
The brand ERDOS, having the same name as its originating geographic location - Erdos is situated in Inner Mongolia - China. The ERDOS cashmere is taken from the world's best goats in Erdos and other places. It is superior to other cashmere producing areas in the world in terms of its originality and fineness. The technology used by ERDOS also reduces pilling. The brand has been constantly innovating over the years. While focusing on quality, ERDOS is also concentrating in increasing interests, in the sense of fashion for cashmere wears, and has attracted more and more the attention from young people.
If you are looking for high quality cashmere wears, visit 1436 ERDOS stores。 View gallery below for some of their collections.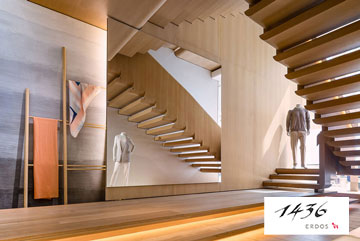 ⇨ View Full-Page

Gallery