ON AURA TOUT VU - "SUPERHEROS"

"Spring-Summer 2022 Couture Collection"

BY SUNA MOYA - 12 FEBRUARY 2022
ON AURA TOUT VU - "SUPERHEROS"
"Spring-Summer 2022 Couture Collection"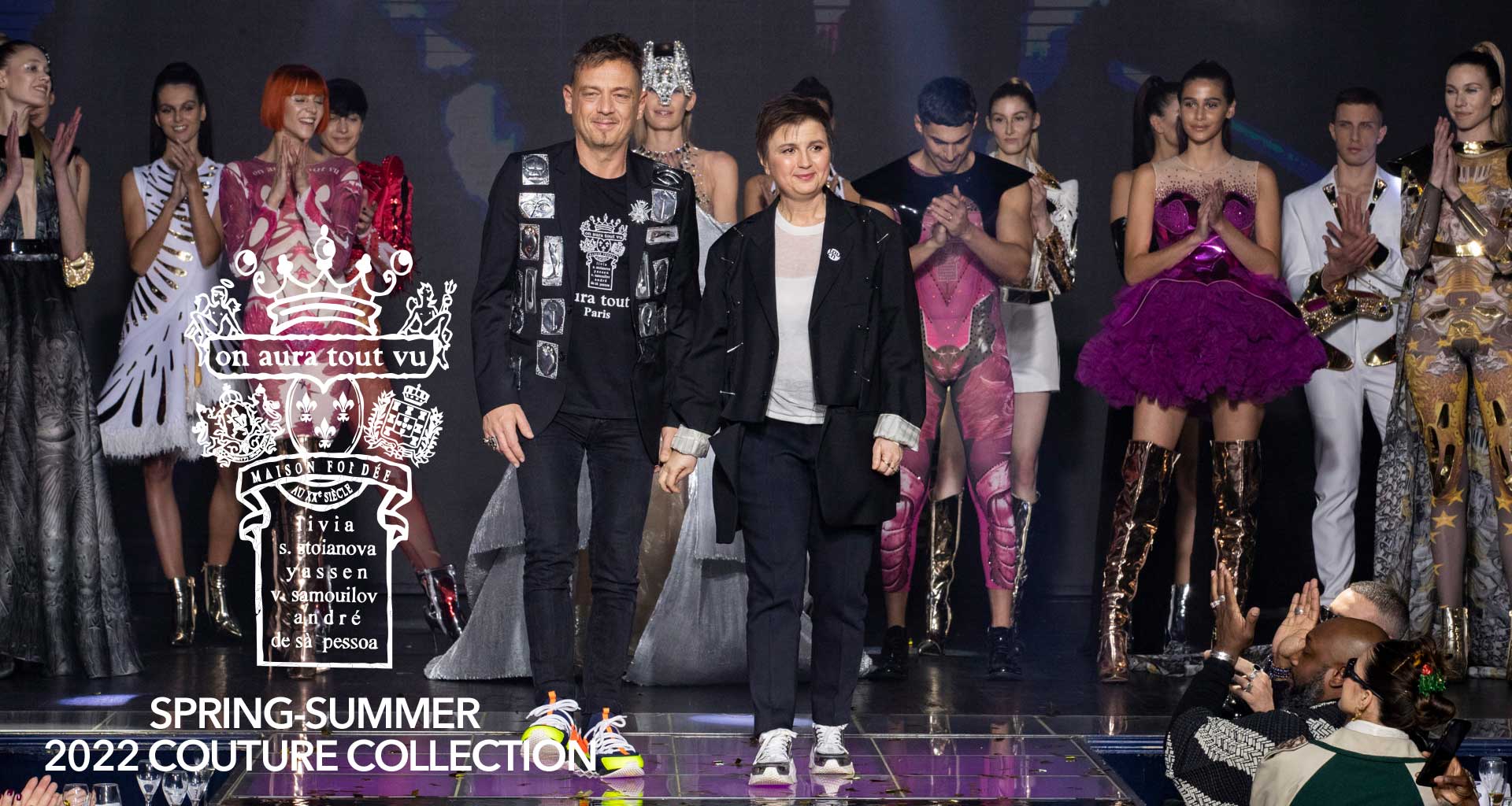 ---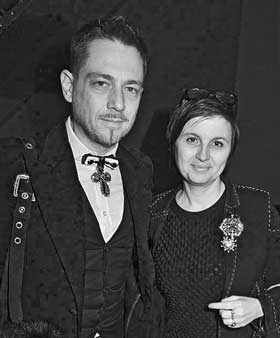 LIVIA STOIANOVA AND YASSEN SAMOUILOV
Designers

https://www.onauratoutvu.com
@chanelofficial



---

For the On Aura Tout Vu Spring-Summer 2022 Couture Collection, the duo team of Livia Stoianova and Yassen Samouilov took us into their world of "Superheroes". It was a breathtaking performance, driven by a combination of runway style and dance routines which were created by Kamel Ouali, the celebrity French dance choreographer.

The show took place in the Paradis Latin, a Parisian Cabaret which was crowded with musicians, celebrities and people.

On Aura Tout Vu is a French fashion label known for dressing artists and has styled international stars such as Lady Gaga, Beyoncé and Madonna amongst many other personalities.

Their Spring-Summer 2022 Couture Collection was influenced by today's world based on survival and endurance which led the designers to create the theme "Superheroes" renowned for being strong and powerful beings.

Dynamic models strutted or danced down the catwalk wearing fearless prints and avant-garde silhouettes.

Art encountered fashion with masks, handbags and accessories.

This season, the designers presented a creative mix of fabrics and textures, including leather and sheer transparent materials. Kaleidoscopic images and fluid mirrored shapes with crystals, rhinestones, sequins and feathers.

Once more the fashion duo wow audiences with their impressive and daring designs, proving their unique and original craftsmanship skills are stronger than ever.



LIVIA STOIANOVA AND YASSEN SAMOUILOV
"Spring-Summer 2022 Couture Collection"