THE CREATIONS OF GEORGES MAKAROUN

"Delighting Us With Elegant Styles And Dreamy Designs"

BY SUNA MOYA - 7 APRIL 2021
THE CREATIONS OF GEORGES MAKAROUN
"Delighting Us With Elegant Styles And Dreamy Designs"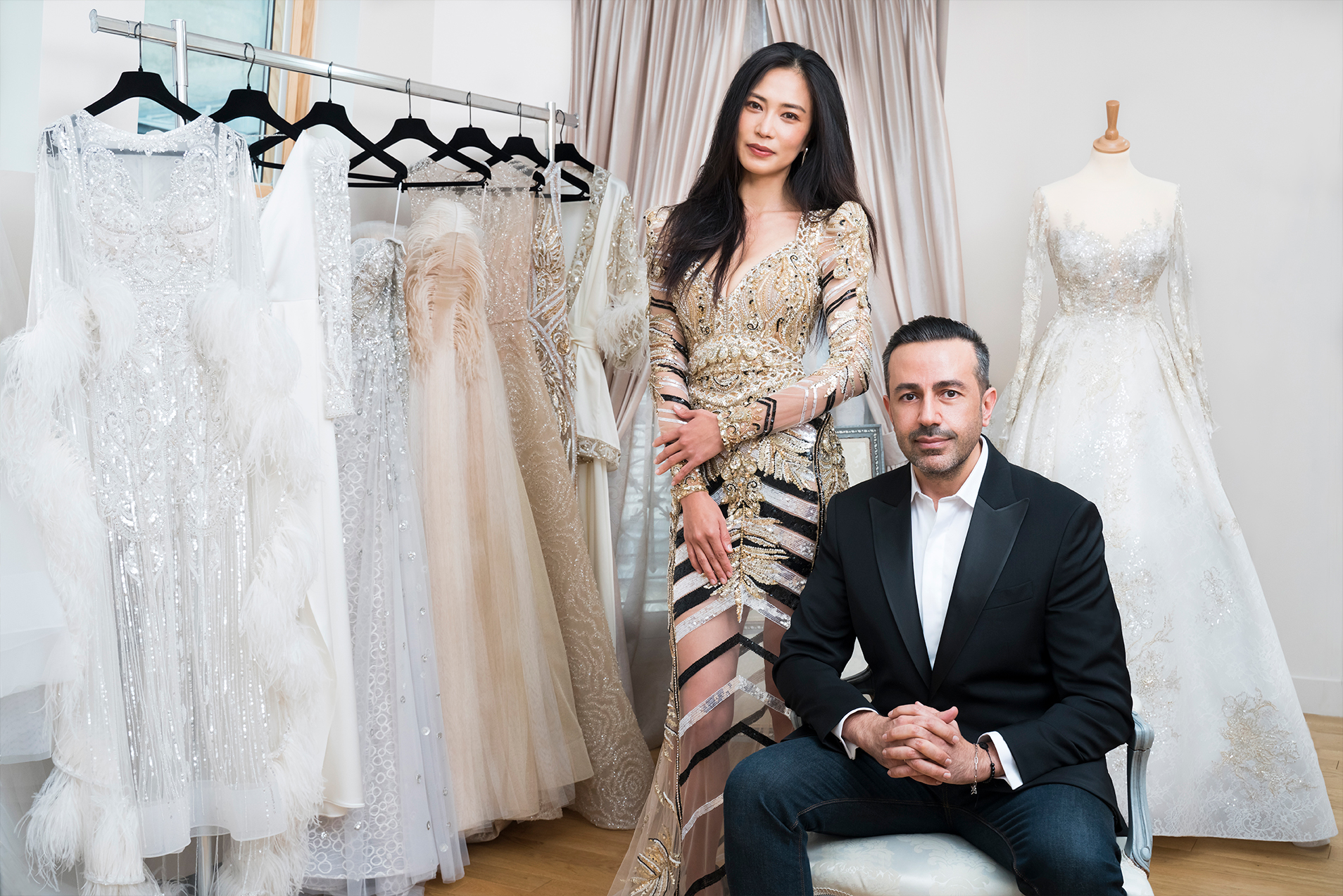 ---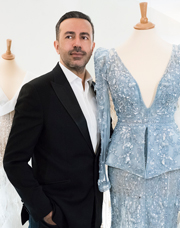 GEORGES MAKAROUN
DESIGNER

@georgesmakcouture
GEORGESMAKAROUN.com


---

Georges Makaroun is known for his unique feminine designs, his house always associated with that perfect look - made possible only by keen eyes for exquisite fabrics and paying incredible attention to delicate detailing.

"A woman truly feels beautiful when she recognises that she can look exquisite the way she already is!" says Makaroun.

Season after season he continues to delight us with elegant styles and dreamy designs - ensuring his figure-flattering dresses take centre stage in every room.



It is with pleasure that we share with our readers this interview on a sensitive couture designer.

THE CREATIONS OF GEORGES MAKAROUN
Delighting Us With Elegant Styles And Dreamy Designs
When you look back on why you started Georges Makaroun 10 years ago, your ideas at the time and your journey, what inspired you then and inspires you now? 
Beauty has always inspired me and continues today. To me, beauty is everywhere, in a woman, in a piece of art, in nature, or simply in a city's architecture. I always take a look at everything around me and can be inspired by every detail, even the smallest. 
With an emphasis on design, what are some of your trademark elements that shine through in your collections that are representative of Georges Makaroun? 
One of my trademarks is definitely my unique approach to the corset. There is an invisible corset on every GEORGES MAKAROUN piece. The aim is to structure the body and give a second skin effect to the piece. The creations are extremely light to ensure women's comfort and my collections are all about reflecting feminity and sensuality. 
What are the key elements for you when designing a collection? 
The key elements are always related to the collection's inspiration. The collection's theme will drive every step of the creative design: choice of fabrics, models, cuts, colours and most importantly, embroideries. Staying focused and true to inspiration allows us to create unique designs. 
You studied architecture, it seems that quite a few fashion designers have an architectural background in couture. Is that a coincidence? 
To me, it is not a coincidence because, in the end, architecture is really close to fashion. You have different shapes, volumes, cuts, and the final goal is the same: harmonizing everything together beautifully. In some way, I am a body architect, sculpting silhouettes in the noblest fabrics. 
What drives you to continue creating new and inspired designs? 
If I could put it in one word: Passion. Creating is my sanctuary, it helps me feel my best, especially during uncertain times. 
How are you approaching the future after the pandemic? 
Full of stars! I am a very optimistic person. I am convinced that we will recover from the pandemic and that great things will happen in the near future. The pandemic has definitely reshaped the world and especially the fashion industry; it showed us its ability to always innovate and adapt itself. 
How do you define style? 
To me, style is all about personality. It's a state of mind and it's about being audacious enough to assume our fashion choices. 
What kind of women do you design for? 
I design for women who want elegant and structured silhouettes, and also who dare to be the best version of themselves. 
In regard to couture collections and bridal, do you expect buyers will continue to spend lavishly? 
It is a difficult period for all players of the fashion industry, but I am confident that the recovery will be fast and demand will be flourishing. Everyone is looking forward to gathering again around happy moments of life. 
Do you feel the fashion industry will bounce back or will the recovery stretch over a long period? 
The fashion industry truly adapted itself during the pandemic. We saw many beautiful digital fashion shows as well as new presentation formats. I am confident that the fashion industry will bounce back quickly thanks to all its creative minds. 
What are your goals and hopes for the next decades? 
My main goal is to continue doing what I love the most: shaping dreams through my designs. We also want to develop the GEORGES MAKAROUN Maison de Couture internationally, by adapting to new markets and diversifying the product offer. Stay tuned! 
---
The George Makaroun Showroom is located at:

56 Avenue Montaigne, 75008 Paris, France

For further information, or to book an Appointment,
please visit the website: GEORGESMAKAROUN.com
---