VAN'S THE MAN!
"Eco-Friendly Wears By Thomas Durin"

BY SUNA MOYA - 30 MARCH 2021
ECO FRIENDLY WEARS
Van M Fall-Winter 2021 Capsule Collection
---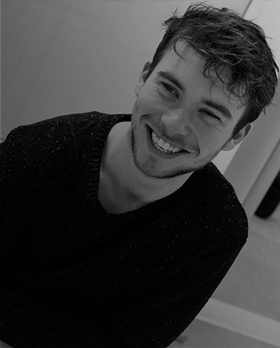 THOMAS DURIN
Designer

vanm.be
@vanm.official

Press Agent

CIBELE MACIET AGENCY
@cibelemacietagency



---






Meet Thomas Durin, a young talented Belgian designer heading for success with his Eco-friendly daily wearable collection: Van M. 

Created during the lockdown in Paris and originally inspired by the nature and beauty of Brazil, Van M is dedicated to supporting the environment and is an original capsule collection with pure, fresh lines, made for women who want to look chic while feeling at ease in handmade, original clothes. Incorporating handcrafts and on-trend fabrics get ready and look good for the new normal with Van M






ECO FRIENDLY WEARS
Van M Fall-Winter 2021 Capsule Collection

What motivated your brand towards sustainable fashion? 
When I came back from my trip to São Paulo, I had the desire to start a brand but didn't really know what direction I wanted to take to differentiate myself from the others. Then, with the first lockdown, I thought a lot with my husband who made me discover Brazil in a new way. After weeks, I found the opportunity to link fashion with my desires to preserve nature, my education and my experiences by creating Van M. 
Why is sustainability important for you?
As a child, I grew up in the countryside surrounded by nature and farms. Later, I was in the fields and woods a lot when I was in a youth movement developing sensitivity towards the biodiversity around me. Today, it is important for me to continue this learning through my experiences, my desires and the collections.
Where do you find inspiration for new collections?
The inspiration comes from my past, the women around me, those I knew when I was younger, but above all Brazil with its history, my memories, my encounters and folklore full of stories that continue to inspire me today and for a few more collections. Sometimes it can be a song that triggers conversation and ideas, or it can be pictures and souvenirs.
How do you fuel creativity?
From a very young age, I learned to observe everything around me, and this helps me a lot today to create and imagine pieces by mixing observations and what I experience today. But I also like to fuel my creativity from films, books, art, history, music and architecture.
Who is the Van M woman?
Van M is a natural, modern and active woman. A woman who lives her life to the full and likes to feel comfortable in what she wears. But it is also a casual-chic and a certain elegance for a woman who is confident, emancipated, strong and sensitive. 
Do you have a favourite piece from your collection?
to admit that I love them all. My favourite piece changes every week because when a woman wears it differently or in a different light, I discover it differently. But for the moment, to say it's the silk blouse with the marine leather cuffs and the natural leather skirt. 
What is the revolution you are hoping for in the fashion industry?
My wish would be that new and old brands become aware that we only have one planet and that several solutions are possible for a more sustainable fashion but, it is also a work to do on the side of the suppliers because the prices for raw materials are so expensive without forgetting the social side with local productions.
As consumers, what are the easiest ways that we can all be more sustainable in our approach to fashion?
In recent years, there are several possibilities to dress more sustainably. For me, it would be to choose quality pieces even if the price is higher, secondhand fashion and not to throw away clothes as soon as the season is over when they are still in perfect condition. There are pieces that I like and that I keep because trends sometimes come back.
What role do you think social media plays in fashion today?
Social media allows a more direct exchange and interaction with spectators and customers but also allows an easier entry into the market without having to spend hundreds of euros on advertising with a worldwide visibility in a few seconds… 24/24.
What's next for Van M?
There are a few projects in the pipeline but the one that will be released in a few weeks is a collaboration with a French artist: Maud Dabs who has agreed to create designs especially for this collaboration which will be imprinted in three embroidered t-shirts. But also, the entry of new innovations in the future collections like the marine leather, the natural leather and the cork fabric which appear in the FW21 capsule collection.
Where are Van M products available?
In these complex times, the products are only available on the brand's website https://www.vanm.be
Thank you for taking the time to answer our questions! We look forward to seeing the next collection and to following all the great work that you have been doing!
---