SPARKLES AT CHANEL

"Although fashion undergoes continual updates and changes, there is always something that remains permanently attractive."
2022 SPRING-SUMMER READY-TO-WEAR

BY XIAOXIAO - 8 OCTOBER 2021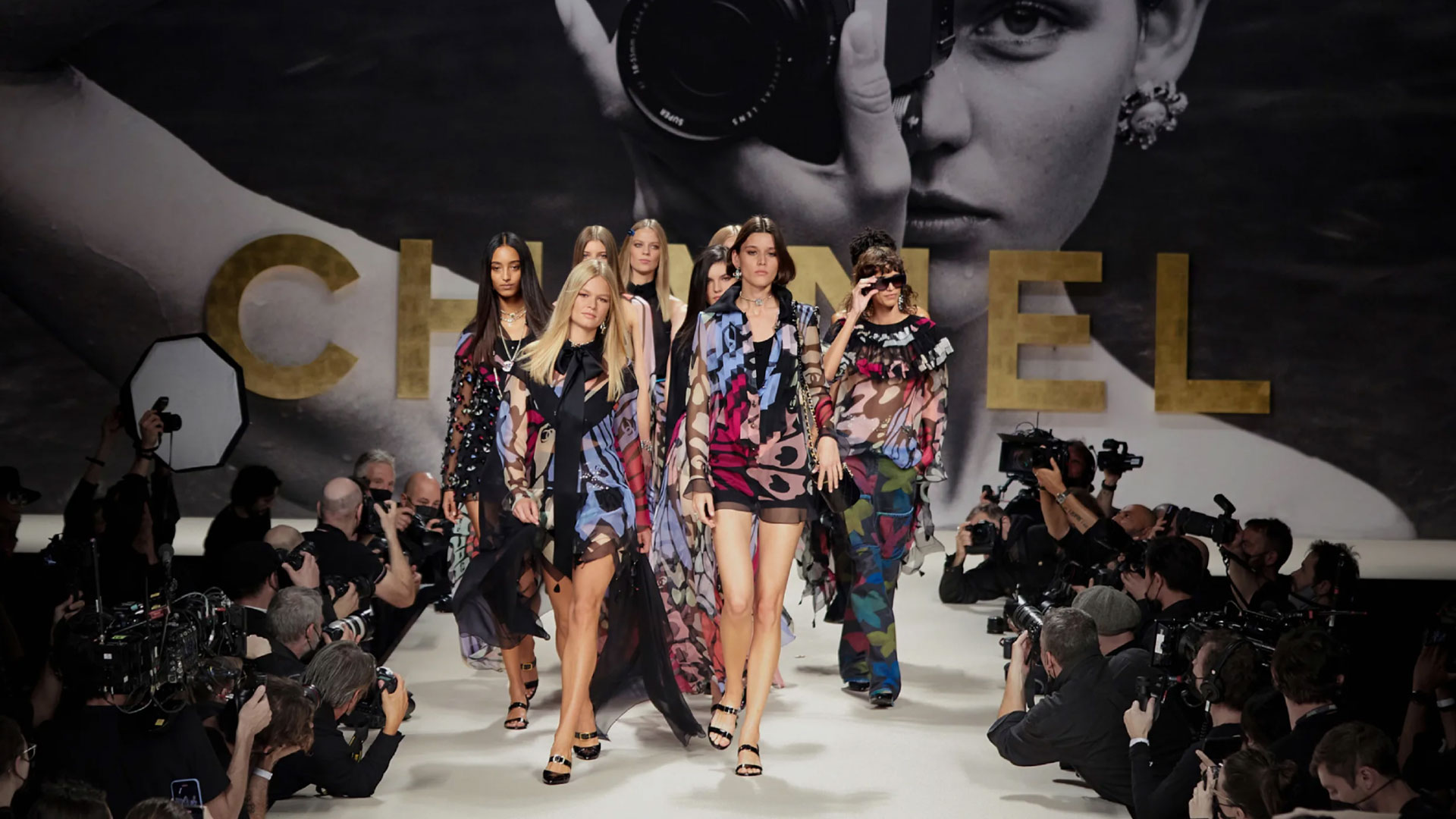 ---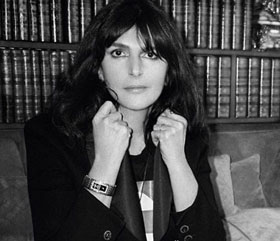 VIRGINIE VIARD
Chanel Creative Director


"Inspired by the magic of fashion seen through the photographer's lens, the CHANEL Spring-Summer 2022 Ready-to-Wear show evokes the heightened emotions and memories of the raised runways of the 1980s surrounded by photographers and flashbulbs. Romantic with a touch of mystery, the collection balances the graphic purity of black and white, playful summer stripes, and the dark whimsy of a butterfly's wings on black chiffon."

— CHANEL
@chanelofficial
CHANEL.com
---
For the CHANEL 2022 Spring/Summer Ready-to-Wear Collection, Virginie Viard brings us back to the '80s where the climate of the classic fashion runway sparkles to the sound of flashes and where models react with charms, postures, and rhythmic short stops to photographers' lenses and the audiences that liven up the atmosphere.

The collection, unveiled at the Grand Palais Éphémère in Paris, set on a black and white portrait of supermodel Vivienne Rohner holding a camera as the backdrop and stunning moments captured by the sound of camera clicks and flashes!

Gracing the opening of the show was Vivienne Rohner herself glamourised in a white swimsuit with black knitting, stacking of exclusive accessories who step out to the stage relaxingly to model the "cool look" with her personality.

Swimsuits, a "must-have" for the holidays are presented. The stacking of matching accessories added to the refinement and sexiness of Chanels' swimsuits in every step the models make. The accessories on the waist, the one-piece swimsuit matched with the fishnet skirt and the waist-line camellia added a touch of sobriety to the look.

The marine navy blue and white striped skirts with tube tops and the light elegant long dresses are suitable whether on the yacht or the beach for the alluring ladies to enjoy unforgettable romantic times in the gentle sea breeze. Marine elements on the tops and sequined skirts with their refreshing styles bringing a unique, beautiful and comfortable look to urban life.

Integral haute couture elements are visible in the ready-to-wear collection, and every of its detail presents the exquisite craftsmanship of Chanel. Chanel wears are not only elegant.., but they are also gorgeous and delivers freedom. Examples are the shiny black tweed suits woven with different shades of gold, inside wearing a gold swimsuit with collocation of dazzling accessories. Sleeves decorated with small golden beats, gold threads & square cloth woven into dresses are all becoming so very eye-catching.

Vibrant and bright colours have always represented joy and youth. CHANEL meets the choices for different ages and stately women. She can be elegant & unruly.., she can also be lovely and sweet. The classic tweed suits in an array of bright colours have become the choice of fashionable girls. Youth is full of vitality, joy and public awareness.

Colourful butterfly prints on soft black chiffon long dresses are like butterflies dancing freely in the spring/summer joyously.

Leather and metal chains on Chanel classic bags are wider with hand straps for different carrying methods. Smaller bags are gaining popularity while large leather bags are continuing their popularity.

Retro CHANEL's Mary Jane black shoes are woned with different attire and are suitable for many occasions. Flat ballet shoes with CHANEL logo on the ankles, slender leather & metal decoration of camellia.., all creating quite a bit of exquisiteness.

Although fashion undergoes continual updates and changes, there is always something that remains permanently attractive.
SPARKLES AT CHANEL
"Although fashion undergoes continual updates and changes, there is always something that remains permanently attractive."