ETRO BRINGS AN ITALIAN-STYLE COASTAL HOLIDAY COLLECTION
The Spring-Summer 2021 Presentation

10 OCTOBER 2020
AN ITALIAN SUMMER - A Celebration Of Joy, Happiness And Heritage.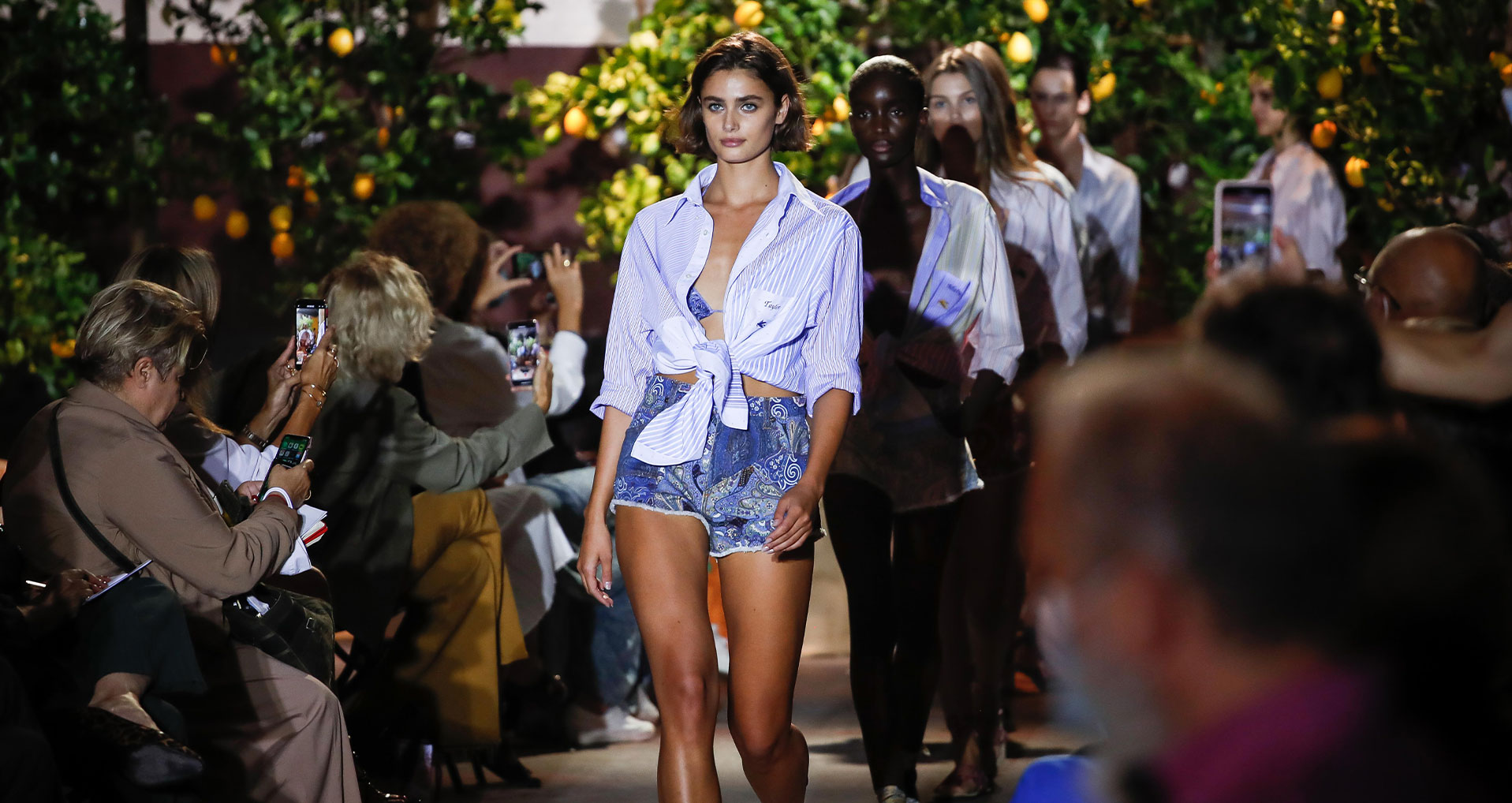 All Videos & Photos - ETRO


People who love to travel are normally also romantically inclined. ETRO's designs always include cultures from around the world. For the next spring-summer season, Veronica Etro returned to the starting point, her country-Italy. The ETRO 2021 Spring-Summer Collection, with the classic "Riviera Style", presented the holiday life on the sunny coast of Italy. Her entire collection filled with beautiful nautical theme like marine rope, marine chains, anchors, seashells, summer stripes and sailboats with luxurious murals that are refreshing and cheerful for the leisure time times.
Cropped & Knitted vest with Pegasus-Triton logo, striped shirts with marine elements , silk skirts and all make summertime more lively, relaxed and free. The striped shirt with upturned shorts and laced-up flat sandals are natural and sexy. Elegant long skirts with marine colours added to the romantic elegance.
The mix and match jewelleries and other accessories added to the attractiveness of the overall look with straw baskets, bucket bags and tote bags that are indespendable for the summer outings.
Veronica Etro presents an Italian-style beach holiday for the next season in the hope that the next summer will be fill with joy for everyone.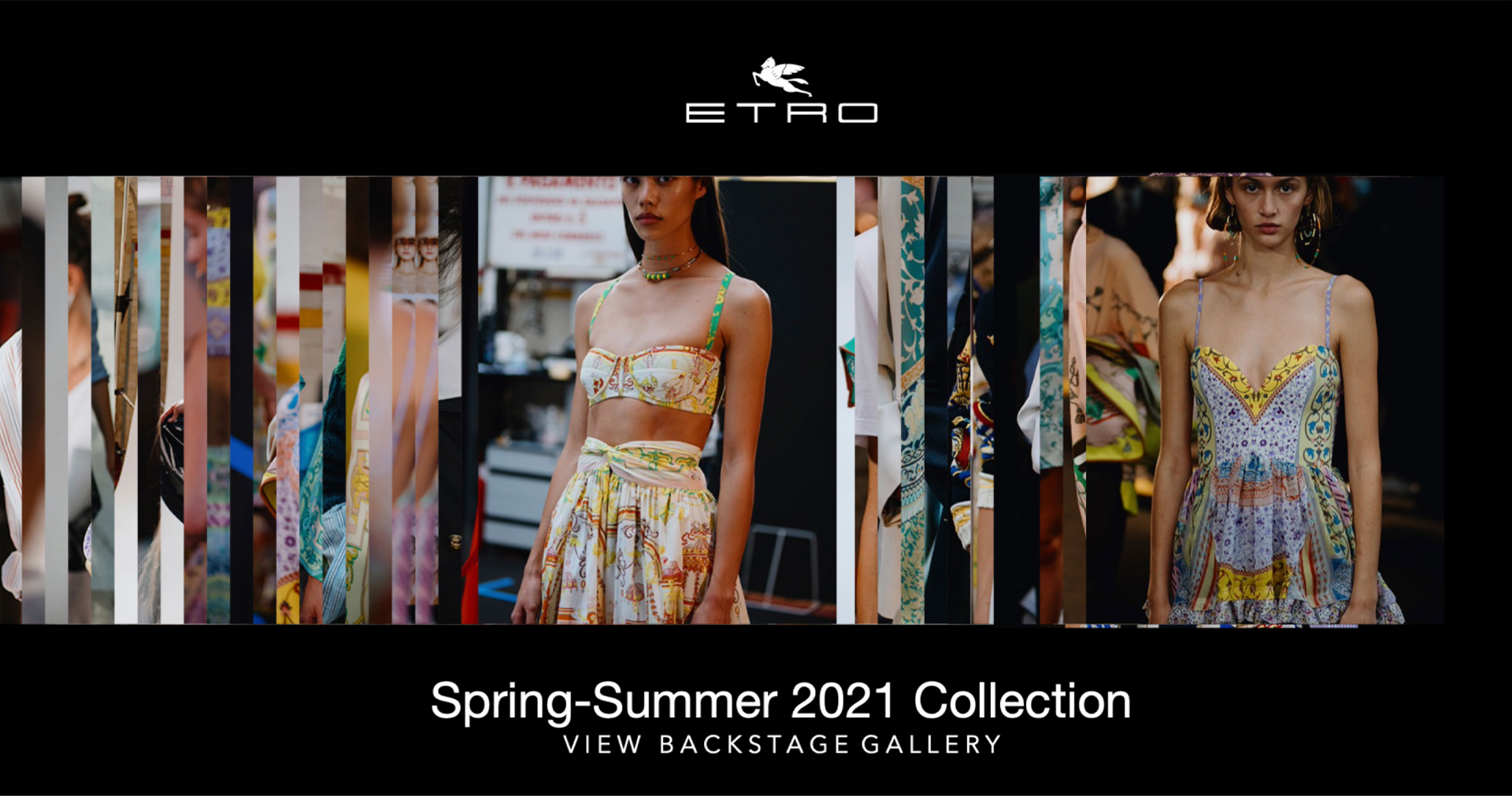 AN ITALIAN SUMMER - A Celebration Of Joy, Happiness And Heritage.
The Looks