AQUAREL STUDIO
- Wild Essence
"A Collection Inspired by Mystical Women and Their Ode to the Divine Feminine"

BY SUNA MOYA - 5 JANUARY 2022
AQUAREL STUDIO
"Wild Essence by Soraya Hachem and Cindy Charafeddine"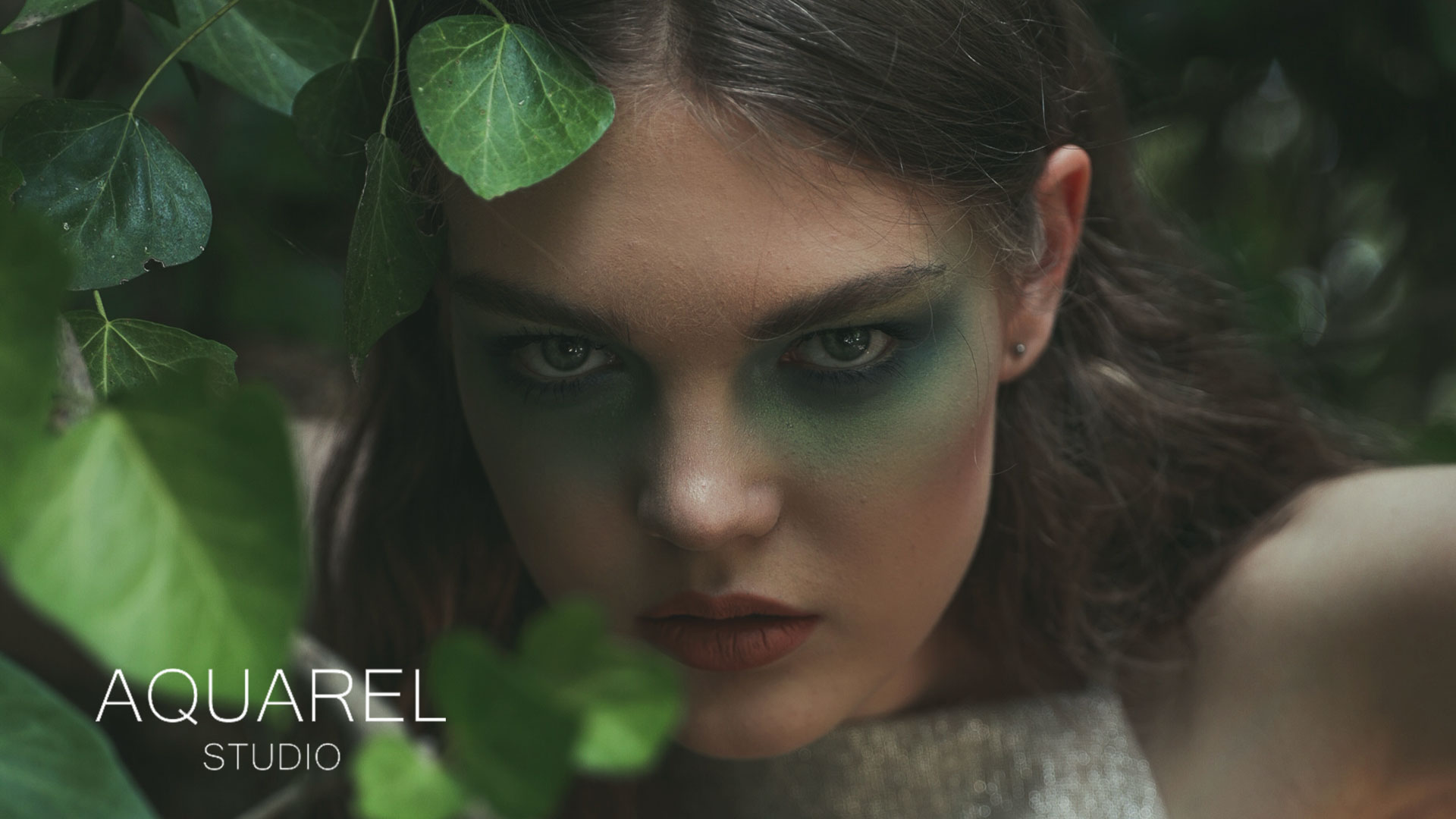 ---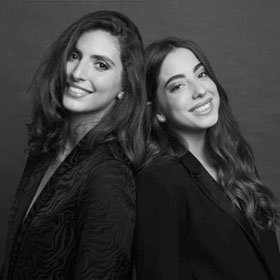 SORAYA HACHEM & CINDY CHARAFEDDINE
Designers

AQUARELSTUDIO.com
@aquarel.studio


For enquiries, contact:
GIORGIA VIOLA COMMUNICATION
10, Place Vendôme - 75001 PARIS
www.giorgiaviola.com



---

Soraya Hachem and Cindy Charafeddine grew up as childhood best friends, and in July 2020 during the lockdown in Lebanon, they decided to team up in the creation of their fashion brand Aquarel Studio.

Unfortunately, the launch date scheduled for 4th August 2020 had to be cancelled due to the Beirut explosion which destroyed vast parts of Lebanon and resulted in the loss of their offices. However, this incredible duo overcame the obstacles and with perseverance arrived to create an extraordinary collection that they presented during Paris Fashion week. Soraya, who has a background in architecture, believes there is a fine line between art, architecture and fashion. She is fascinated by design techniques and merging crafts into one another's practices. A mystic at heart, she enjoys bold, structured spirited pieces that carry out a narrative. She is always on the hunt for that special piece that will make a statement.

Cindy on the other hand has many experiences in the fashion industry from ready-to-wear, marketing, to haute-couture. With an attention to detail, she identifies more with feminine, minimalistic, refined cuts with that extra touch. She believes one can be sensual yet elegant, simple yet sophisticated. It is all about the right amount of contrast. Both girls have a love for art and the traditional Lebanese craftsman and collaborating together they use their individual skills to create an exclusive collection that romanticizes the handmade techniques with unique printing methods that are used to create exquisite fabrics. The team specialise in original made-to-measure gowns and flowing dresses that seem to capture the essence of nature itself.

We had the opportunity to meet with these two exceptional women and discuss their inspiration and future for Aquarel Studio.



AQUAREL STUDIO

Wild Essence
WILD ESSENCE
A Collection Inspired by Wild Mystic Women and Their Ode to the Divine Feminine."

You've both had quite a journey into the fashion world, to the designers that you are today. Please can you tell us how it all started? We always shared a passion for fashion. We have had a long-lasting friendship from a young age but it was our different backgrounds and experiences that gave us the knowledge and maturity needed to start Aquarel studio's journey. During the pandemic of summer 2020, we felt the need to create and express ourselves together while promoting and supporting local craftsmanship. We started by creating a piece, then another, and without realising our first collection was complete, and Aquarel Studio was born.

Did you ever imagine that you would work together?  We always shared this common dream to work in fashion. Having a lifelong friendship and a compatibility that allows us to get along and work together, it has always been a possibility. Although we have different personalities, the symbiosis of our rather opposite styles complimented each other.

How did you create the concept for the collection and what were some of the main inspirations behind it?  Our collections have always been our ways of expression. Reflecting on the difficult situation we are currently facing in Lebanon, it is the resilience of women that was the main inspiration for Wild Essence. We wanted to go back to the source of life and celebrate women in their pure raw states and emotions.
Wild Essence is a celebration of the Divine Feminine and an ode to our connection to Nature. With various sources of inspiration from Woman Deities to Nymphs and Amazons, every piece of this collection is an embodiment of the Forces of Nature. Following the rhythms of the Moon, the Sun, the Air, The Earth, Wild Essence invites you to the whirlwind emotions of women in their constant process of transformation and rebirth.

What would you say are the key things that make Aquarel Studio sustainable?   All our pieces are produced on demand and adapted to our clients' measurements and choice of colours. We create exclusive personalised pieces. Thus, this minimised unsold stoke. We work mostly with pure Italian silk, and all our pieces are unique. They are handmade by a team of highly skilled artisans in Beirut. And these supporting Lebanese craftsmen have always been very important for us.

How would you describe your Aquarel Studio aesthetics? In short: Colourful, timeless, refined, bold, engaged, and empowered.

You mention empowerment as the theme behind the collection. Female Empowerment & Fashion In what ways does fashion empower you? Fashion is a way of expression. Empowering women through fashion is possible, especially when your pieces carry a message. At Aquarel Studio, we encourage women to embrace their true essence, meaning we celebrate their bodies, personalities and raw emotions. No filters are needed. It is about celebrating everyone's individuality.

When choosing the artisans to work on the production of your garments, what factors are the most important to you? Our team at Aquarel Studio grew slowly over time, and every team member who has joined us has a significant part to play in our journey. When choosing the artisans that work on our pieces, we of course look at their skills, their attention to detail, their sensitivity. And above all, we look at their involvement and input in the design process. We support every member who joined the team at Aquarel Studio. It is an honour to share our journey with such talented people who are from different backgrounds and walks of life. This is why every piece is unique and carries with it, its own story.

So amongst all the numerous techniques that you've used, which one, in particular, is your favourite design process? We love to experiment with colour, merging crafts into one another. We like to start our design process by selecting a variety of fabrics and applying their colour treatments variants and schemes. This is the moment the inspiration unfolds!

Do you only work with natural materials? Fabrics are an essential part of our DNA, and we favour the use of high-end materials as much as we can. We work a lot with pure Italian silk and offer a palette of colours. We also produce in-house design prints that are printed directly on silk. Recently, we introduced our latest collection of pure linen fabric and handmade gold-plated brass accessories.

How challenging has it been to continue your work given the ongoing crises in Lebanon? Honestly, it has been a daily battle. We launched Aquarel Studio during a difficult time in Lebanon and the world. The Beirut explosion, the ongoing crisis and the pandemic affected us on so many levels, making it sometimes impossible to work. We had to find creative solutions to keep the production running. This whole journey taught us to be resilient. We are grateful to have made it this far, and we are so thankful for the support of our community and the amazing team in our journey.

What have been some of the highlights surrounding your collection? This collection is very close to our hearts. It was a way for us to express and materialise all the emotions we were dealing with in the past few months. The design process was intense and difficult, as we created the collection within a month. We put a lot of energy in the creative direction, and worked with a team of extremely skilled Lebanese photographers / videographers / make-up artists and models that helped us communicate our vision. We learned a lot and great friendships were made along the way!

You presented your collection at Paris Fashion Week 2021? Yes, this was the first time that we introduced Aquarel Studio to Paris Fashion Week. We presented our Spring-Summer 2021 Wild Essence Collection to the press and buyers at Giorgia Viola's showroom (rue Mont Thabor 75001 paris).

What did you discover from that experience? This experience was rewarding and encouraging as we received constructive feedback and recognition on the new collection from the press and buyers. There is definitely a place for Aquarel Studio in the world market. The whole experience was enriching and we were so excited to have been able to dress a few influencers during this week! We are very grateful to have had the opportunity to be atthe Paris Fashion Week amidst the daily struggles to keep this business up and running in Beirut.

Moving forward, what's up and coming for Aquarel Studio? We will be soon opening our first showroom in Beirut downtown! This is a milestone for us, and we can't wait to welcome you all to our new space. We are also focusing on our next collection and are experimenting with fabrics. We will be introducing a new fabric design treatment as part of our FW22 collection. So stay tuned!