YOUR LIFE CHANGES WHEN YOU WEAR FENDI

"When all the women wearing Fendi appear in front of everyone with their unique postures, you will involuntarily also want to join their 'journey'."
2022 SPRING-SUMMER READY-TO-WEAR

BY XIAOXIAO - 24 SEPTEMBER 2021
YOUR LIFE CHANGES WHEN YOU WEAR FENDI
"When all the women wearing FENDI appear in front of everyone with their unique postures, you will also involuntarily want to join their 'Journey'"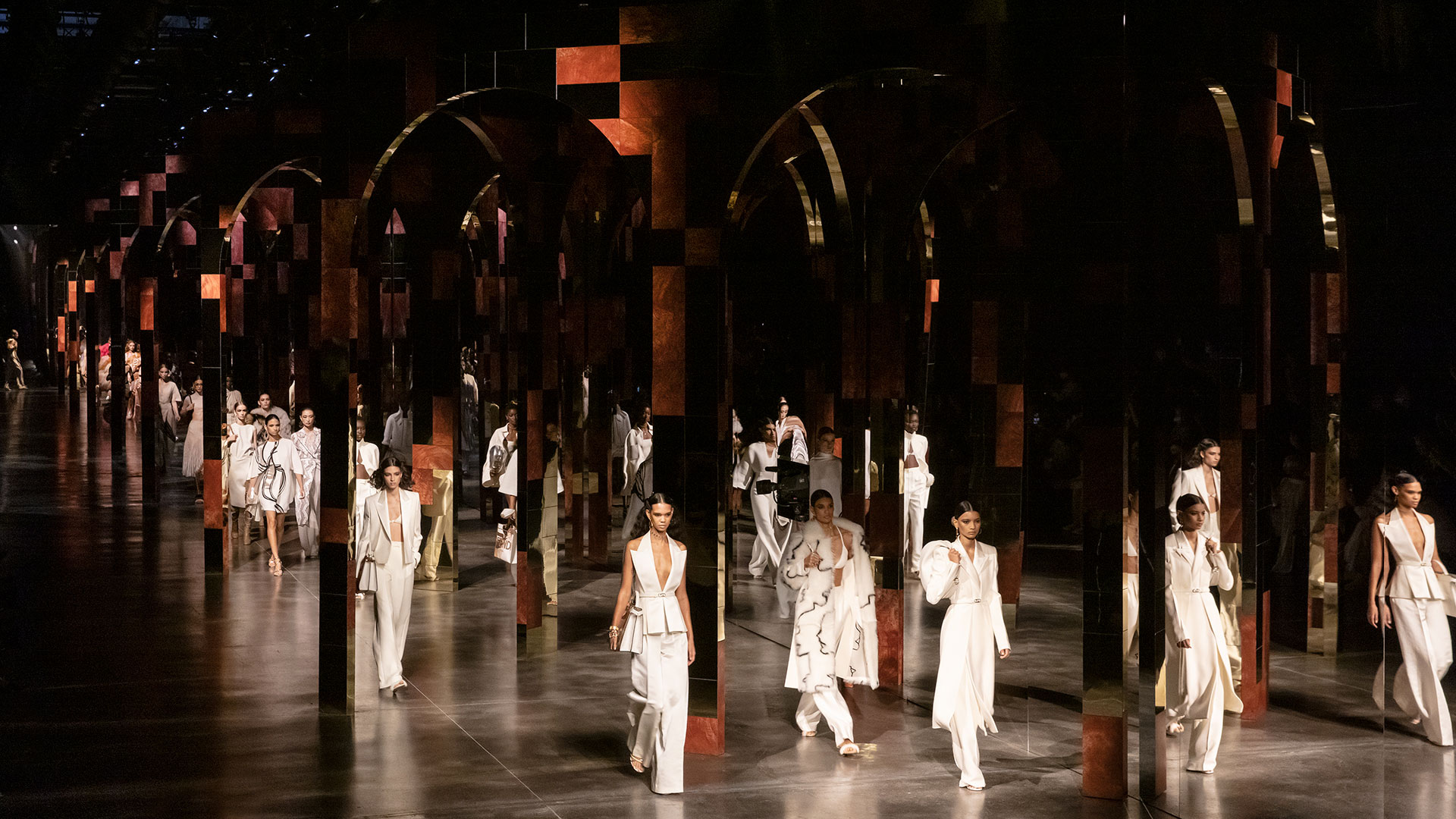 ---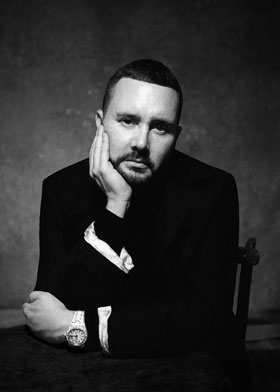 KIM JONES
CREATIVE DIRECTOR FENDI

@fendi
https://www.fendi.com/


---

Milan Fashion Week has just begun and the Fendi Spring/Summer 2022 Collection was revealed on the '70s Disco floors with flashing lights and glass arches where modern ladies take confident and chic steps, showcasing the power of women from multiple eras.

This show is the first live women fashion collection of Fendi since creative director Kim Jones joined the house. He called the show: "It's a celebration." The fashion illustrator Antonio Lopez was the inspiration for this fashion show his very distinctive personal style. The brush in his hand records the diverse and powerful feminine charm of the '70s.

The layout of the glass arches one after another in the show are like today's women shuttling between high-rise buildings in the city, reflecting their interests and delicate souls, running about in their dreams and becoming the people they want to be. The show began with an all cream-coloured suit for the coat and white trousers looks. The Fendi suits, with their different cuts, proportions and fabrics, make women shoulder lines beautiful without losing any kind of strength while making other parts of the body more slender.., and where women can also enjoy their enchantment in comfort.

You may ask how contemporary women with individuality and elegance have no wilderness in their body contours? Kim Jones answered that question by applying feminine lines to Antonio Lopez's illustrations on the faux fur designs, which initially looked more like animal fur patterns.

During the day, they rushed about in their dreams, and at night they get to enjoy their lives with fringed skirts with soft tones and as models move briskly.

Antonio Lopez's feminine illustrations reappeared on the dresses, jackets and leather boots as the whole show had entered into another dimension. The footsteps in their brisk moves with tassels swaying lightly, they are free.., they are wild.., they enjoy themselves.., they are the most dazzling ones on the dance floor and the party.

Black and dark brown jacquard fabrics and lace appeared at the end of the collection. The lips illustration of Antonio Lopez on the stockings made everything more playful.

When all the women wearing Fendi appear in front of everyone with their unique postures, you will involuntarily also want to join their 'journey'.