HANY EL BEHAIRY
"Egypte's Pharaoh Of Fashion."

By Suna Moya - 12 APRIL 2019
HANY EL BEHAIRY Renowned Egyptian Fashion Designer.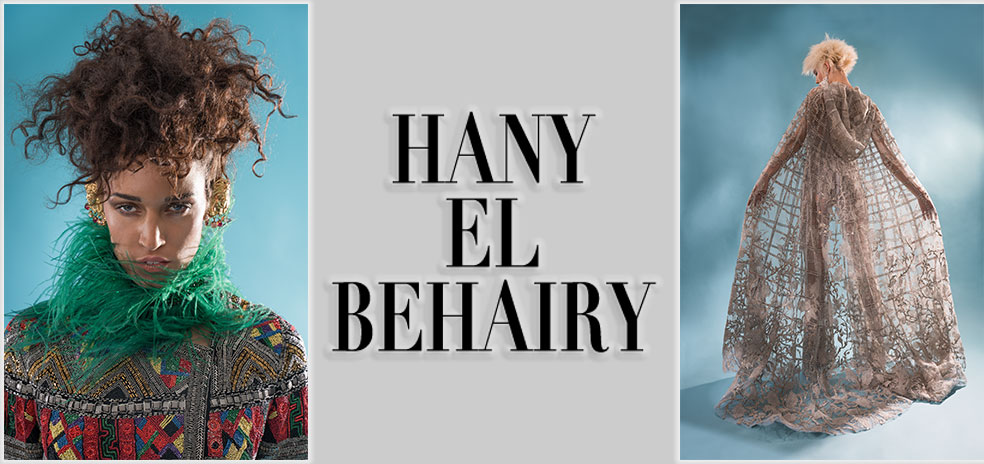 Hany El-Behairy gained recognition with his fabulous evening wears and wedding gowns. His dresses have been seen at some of the most prestigious and glamorous weddings. He has dressed Egyptian stars, royalties and socialites throughout the Middle East.
Hany has been passionate about designing since the age of 15. After his studies in Cairo and he decided to go to Paris, where he enrolled at the Ecole de Couture.
Hany El-Behairy, designs gowns that are extremely detailed whether its a fitted bodice with an adorned neckline that flows into a soft and flowing chiffon or a lace jumpsuit. He creates stunning eye-catching silhouettes with the use of the finest fabrics and luxurious embroidery,
During his 2018 fashion show in Egypt he presented a wedding dress with 120 diamonds which was valued at five million dollars and considered to be Egypt's most expensive wedding dress ; Inspired by the Italian masters such as Valentino, he loves the feminine form and beauty to creating that perfect elegant image, His passion for fashion has led him to be invited around the globe, presenting his collections in Italy Paris and Kazakhstan. Hany is certainly a jewel from the Middle East and his collection will take you into a world of mystery and fantasy, the Oriental Dream.
HANY EL BEHAIRY Renowned Egyptian Fashion Designer.