MAXMARA PAYS TRIBUTE TO ART AND BEGINS A WHOLE NEW WORLD
The Spring-Summer 2021 Presentation (Milan Fashion Week)

28 SEPTEMBER 2020 — BY XIAOXIAO
MAXMARA - Begins a whole new world with confidence, grace and determination!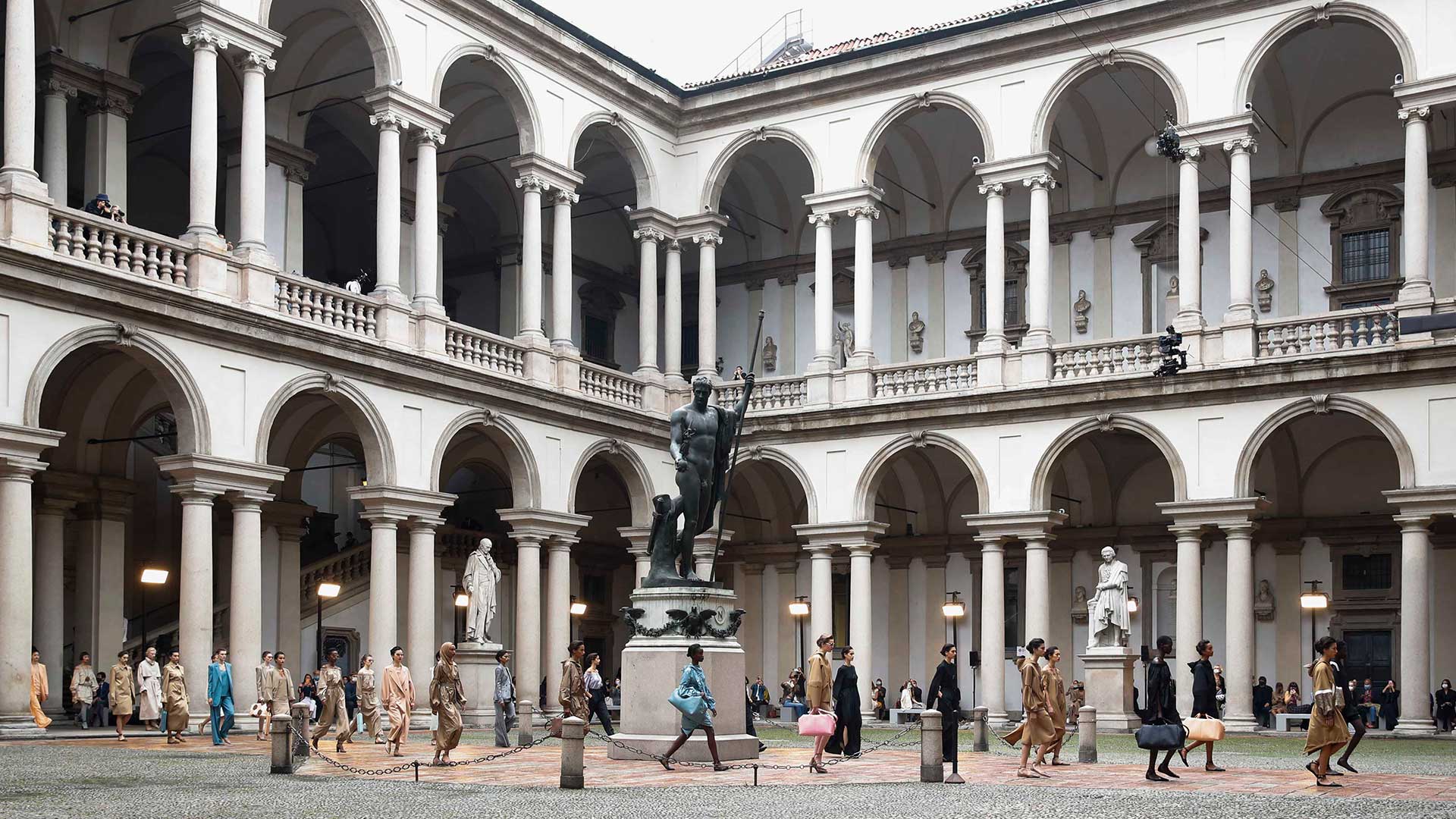 All Photos & Video - MaxMara


On 24 September, MaxMara set the Pinacoteca di Brera (Brera Art Gallery) as their venue for their 2021 Spring-Summer Runway Show. Founded in the 15th century, it is the most famous art museum in Milan with a classic post-Baroque architectural style. Their collections include arts from the 15th to the 20th century. The artistic atmosphere of the Italian Renaissance fills the entire museum grounds. MaxMara 2021 Spring-Summer Fashion Show is a tribute to the Italian art inheritance at the Pinacoteca di Brera.
MaxMara was founded during the era of restoration after the second world war. With its unique style and exquisite skills, it stood out in the thriving fashion industry at that time. Lan Griffiths set the theme of this fashion show as "Rebirth, Renewal and Reconstruction". In what attitude will women open up to a whole new world?
There are 45 Looks in the MaxMara Spring-Summer 2021 Collection. The design and tailoring of coats and shirt sleeves are unique in this collection. The draped sleeves are slit above the arms. When walking, the breeze flutters like a cloak, adding a heroic aura to the feminine figure. And it justly demonstrated the indomitable character of women.
The sleeves with contrast piping use beautifully patterned brocade, and the painterly palette blends ochre, umber, sienna, lamp black and white with splashes of subtle colour, like the powdery pastels of an Umbrian alfresco.
In Spring when everything is resurrecting again.., how can there be a lack of macaron colour? MaxMara's macaron colour jacket with added snap-pockets and drawstring design with a slightly street style gives women more comfort and freedom without losing politeness.
The unique geometric frame and colour range of the collection worn with sunglasses presented a blend of the retro and modern styles.
MaxMara's large Ippolita bag comes not only in black but in a warm camel colour and also in pink and blue. It is a must-have for spring and summer travels. Double overlapping small bags are indispensable in urban life.
Begins a whole new world with confidence, grace and determination!
MaxMara - Begins a whole new world with confidence, grace and determination!
The MaxMara Looks