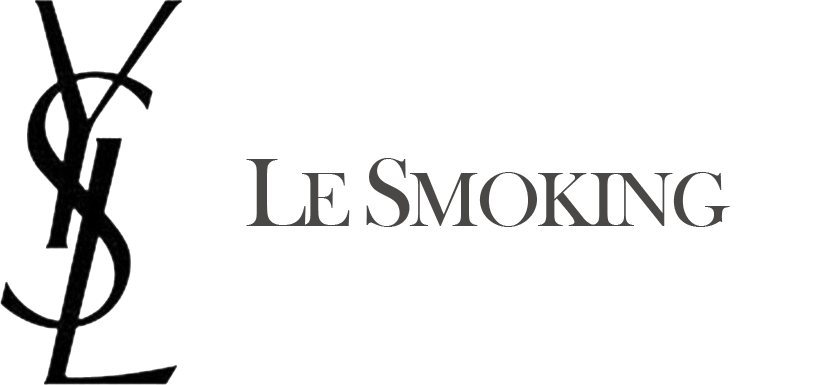 YVES SAINT LAURENT

By MeeKar - 7 NOVEMBER 2018
Yves Saint Laurent Designed The First "LE SMOKING" In The World.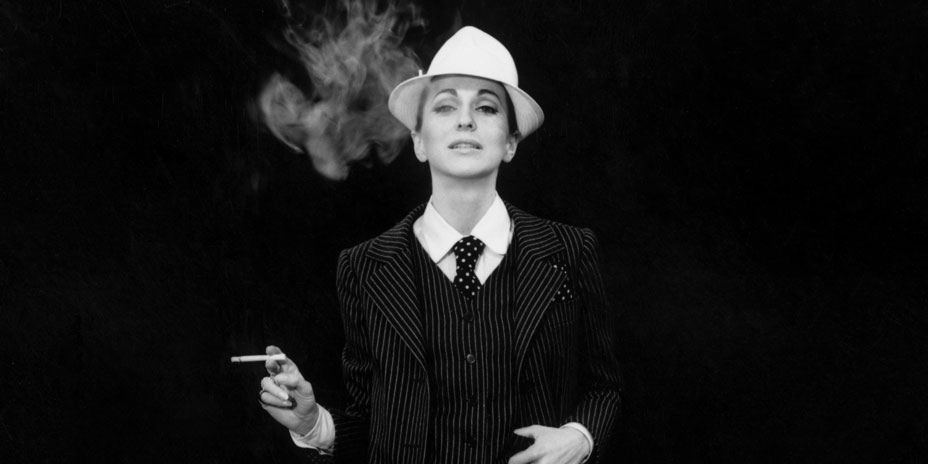 Women have such a natural advantage when it comes to innate communication and social skills. They are better at dealing with various interpersonal relationships and it is a genetic instinct for women. If a a woman's sexiness stays only on "open legs" or "open breasts," than for her to think this way is too superficial! In fact, a woman who is brave enough and is absolutely honest with herself, her charm and personal quality rises straight up just like suits and women creating unimaginable effects!
Yves Saint Laurent: Fashions Come And Go, But Style Is Forever!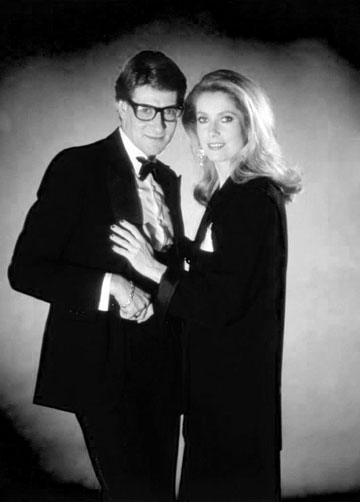 First "Le Smoking"
In 1966, women wearing pants in public and would be considered inappropriate and at this time Yves Saint Laurent designed the first Le Smoking in the world. In the 1967 Spring/Summer Haute Couture, Catherine Deneuve wore a Le Smoking in the show, which was the first time a Le Smoking appeared in the show. Catherine Deneuve hold both beauty and nobleness known as "ice beauty". They are close lifetime friends until Yves Saint Laurent passed away. The costumes of each of her films were designed by Yves Saint Laurent. Until today, when people see her, they will think of Yves Saint Laurent, and vice versa. In the golden time of fashion, behind the designers and stars lies a very deep friendship.
Le Smoking, based on the classic design and details of the men suits in 1960s, combined with the elegance and femininity of women, created a neutral beauty form, the fearless neutral design style that has been enthusiastically reacted by many women once available. This suit style is no longer exclusive to men, but also a must-have for women.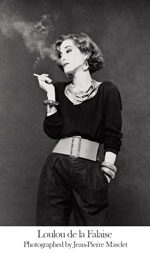 At the end of the 1960s, western feminist movement was awakened. This period was also the golden time of fashion design where every innovative design set off wave in society with full of artistic inspiration and social responsibility. In response to the feminist movement, Le Smoking is considered a symbol of equality, freedom and independence for women. Yves Saint Laurent's design has always been at the forefront of the times. He has retained a tailored fit and smooth lines in Le Smoking suit, reflecting the female silhouette with slender pencil pants, thick heels, and a variety of woollen top hats. The sleek suit jacket shows the perfect style of women's resoluteness and tenderness.
People who know about Le Smoking and Yves Saint Laurent, also know Loulou de la Falaise. There are a lot of beautiful people and they know how to dress more beautifully in the fashion world, but there are only a few people who can live in style. Loulou de la Falaise is one of this kind of people. In 1972, Yves Saint Laurent officially invited Loulou de la Falaise to join his fashion house and to be responsible for the brand's jewellery, hats and other accessories collections. They also became life and work soulmates. The style of Loulou de la Falaise is changeable, but there are three things that always appear on her: scarves, jewellery and smoking pants.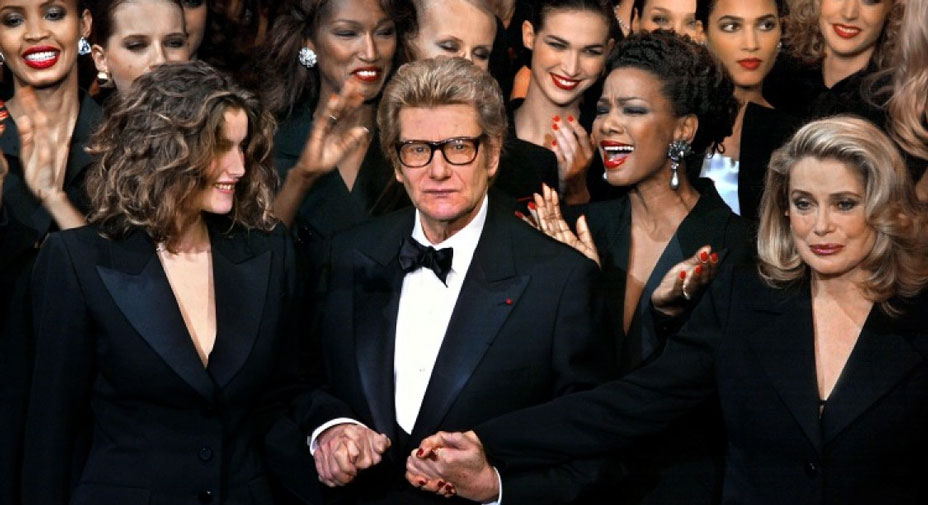 In the 2002 Finale of Yves Saint Laurent Spring and Summer Haute Couture, he chose to use the long-lasting Le Smoking as the part to bid farewell to the fashion world. For this show, the reproduction process of "Le Smoking" span almost forty years. From the heyday of the feminist movement to the 1980s, Le Smoking emphasises the wide shoulder line, add shoulder pads and narrow trousers, and presents the upper wide and lower narrow inverted triangles to shape the image of the strong woman. In the 1990s, Le Smoking is also integrated with the three-dimensional cutting technique, and the trousers are loosely fit. It is elegant and casual. In 2002, the final design of the shoulder line was significantly reduced by a half-inch narrow shoulder and short body, showing a simple and elegant style.
Le Smoking has never disappeared from daily life or the fashion world said Yves Saint Laurent :
For a woman, Le Smoking is an indispensable garment
with which she find herself continually in fashion,
because it is about style, not fashion.
Fashions come and go, but style is forever!