"It's the exciting Paris Fashion Week revealing the latest fashion creations from the Haute Couture Maisons and their Couturiers. This season's Haute Couture Collections are presented on the digital platforms due to the uncertain COVID-19 Pandemic time."
CHANEL HAUTE COUTURE COLLECTION
The Autumn-Winter 2020-2021 Presentation

13 JULY 2020
CHANEL HAUTE COUTURE COLLECTION
The Autumn-Winter 2020-2021 Presentation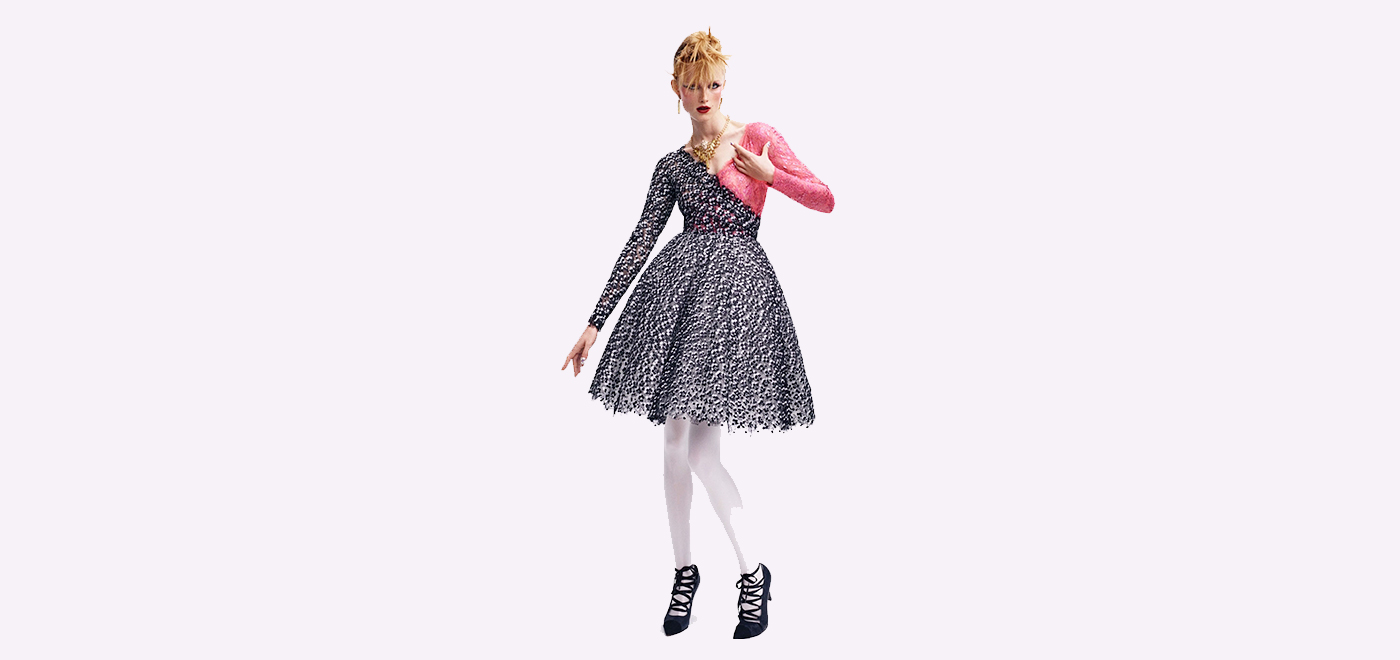 Chanel Collection drew inspiration from the late Karl Lagerfeld's social life for this season's collection, said Virginia Viard - Chanel Creative Director. Karl's friends would all get dressed demonstrating the mood of that time and accompany him to the legendary Parisian nightclub "La Palace."
Virginia Viard combined elements of Victorian romance with punk influences. It was presented with a video filmed by Swedish photographer Mikael Jansson capturing the rebellious girl punk poses.
Model Rianne van Rompaey is seen wearing a red and black embroidered tweed strapless dress with smoky dark punk makeup. In another piece, model Adut Akech wore a pearl grey taffeta dress which is paired with a Byzantine brooch that has been one of COCO CHANEL's all-time favourite.
CHANEL exhibited a 30 Looks for the Haute Couture Collection. Models presented the new romantic retro punk looks with deviant personalities. The collection showcased stylised hair, camellia embroidered dresses, wide-sleeve/slim taffeta dresses, classic tweeds embellished with rhinestones and other decoration, asymmetric-cut skirts and pointed lace-up shoes.
CHANEL HAUTE COUTURE COLLECTION
The Autumn-Winter 2020-2021 Presentation
THE CHANEL LOOKS
Photography by Mikael Jansson