CHANEL
"The Cruise 2018 / 19 Show's harbour ambience with its nautical themed setting at Grand Palais projected an ever-lasting reminiscent experiential of 'Coco' Chanel's younger days at La Paulsa."

By MeeKar - 14 SEPTEMBER 2018
CHANEL's Karl Lagerfeld, designed a vibrant collection of "flexi-wears" celebrating Chanel's youthful classics.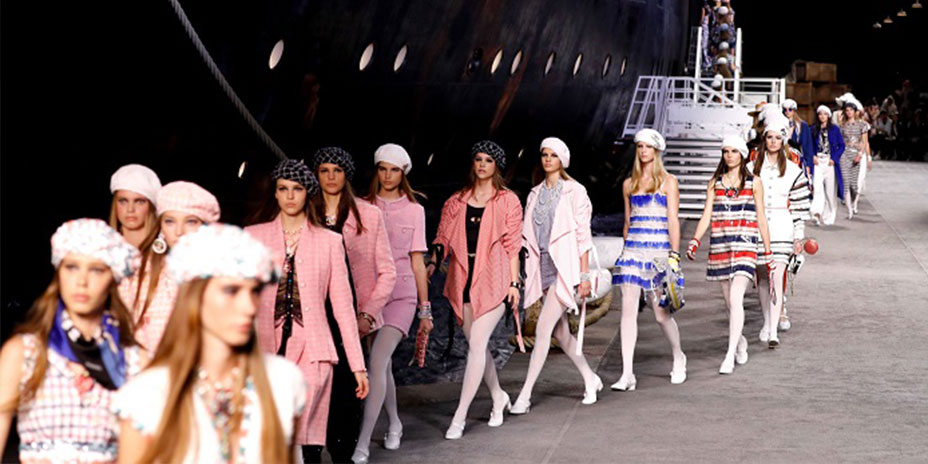 he Cruise 2018 / 19 presentation blended relaxed sportswear silhouettes with elements of popular sixties knee-length skirts worn with white tights and comfortable with low-cut shoes, red lamé leather jacket and pants, and sheer black rhinestone-dotted harem pants, striped sailor pants with white sweaters.

A sequence of ubiquitous streetwear trend with items including shredded jeans, leather shorts with a frayed denim hem and tracksuits gussied up in the manner of its traditional tweed suits, including a chic dark navy version worn by Bella Hadid.

The evening version contrasted embroidered sailor stripes with thick clusters of confetti sequins at the waist and sleeves.
CHANEL's KARL Lagerfeld Karl Lagerfeld, designer of CHANEL, with a vibrant collection of "flexi-wears" elebrating Chanel's youthful classics.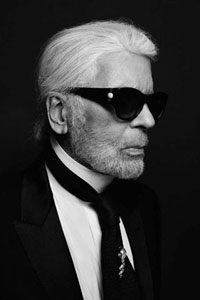 Karl Lagerfeld
Join Us:
QCEG MAG || FASHION - CHANEL: The Cruise 2018 / 19