NICOLAS DI FELICE CONTINUES THE TRENDS AT COURRÈGES WITH FRESH AND YOUTHFULLY STRUCTURED SILHOUETTES

"His models enthusiastically flaunt around the field in knee-high leather boots and caps."
2022 SPRING-SUMMER READY-TO-WEAR

BY SUNA MOYA - 28 OCTOBER 2021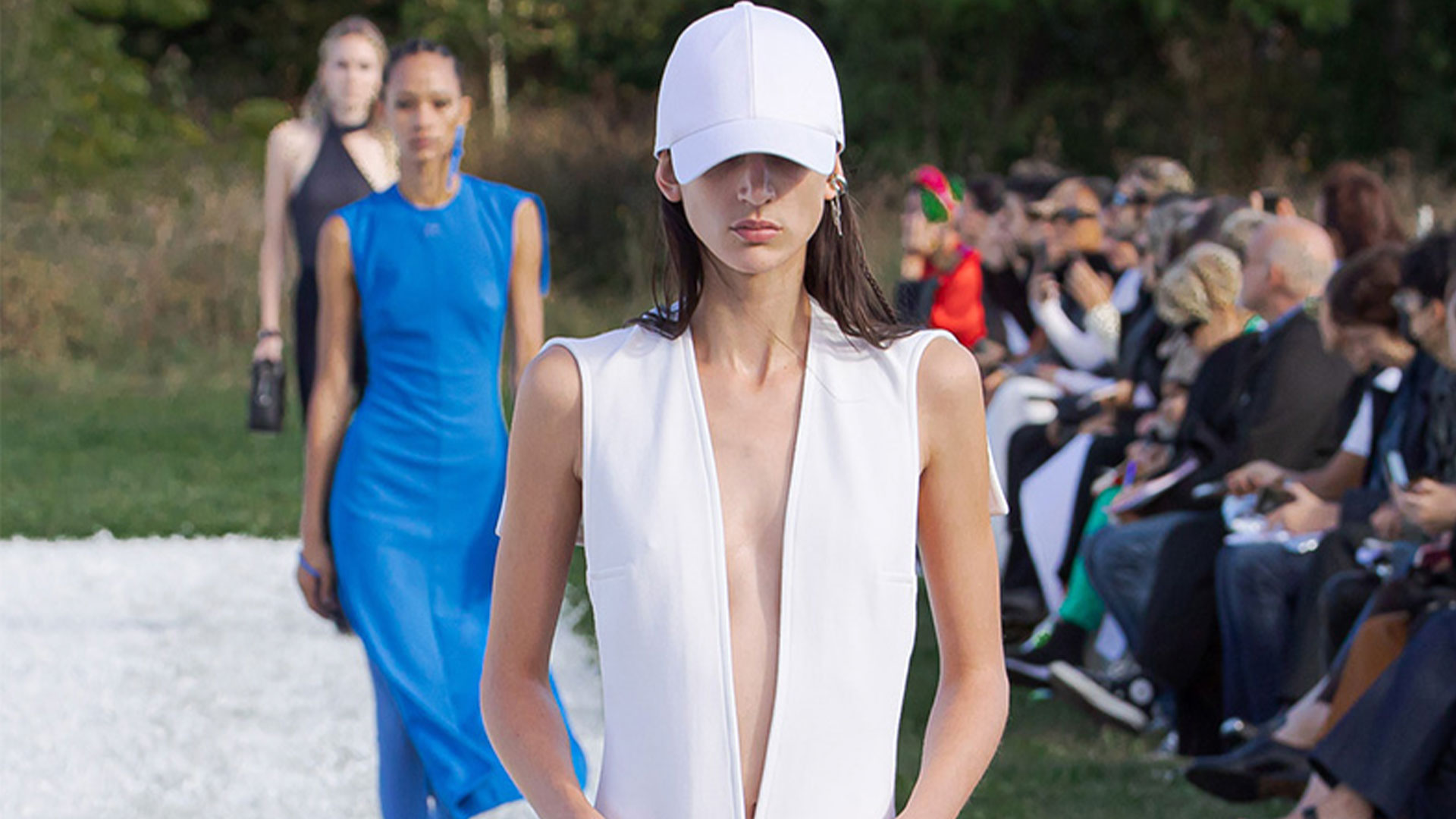 Nicolas Di Felice, Artistic Director of Courrèges unveiled the 2022 Spring-Summer Collection with show in a whiten-square open space located in the centre of the Bois de Vincennes - a park situated on the eastern edge of Paris.

The opening looks with their forward fashion statement featured a series of stylish geometric capes and ponchos in monotone colours that are strikingly modern. Models transpired the '60s nostalgia of Courrèges with their free-spirited attitude and expression.

The late Andre Courrèges has always been a designer who focuses on the future when designing. He foresaw the importance of healthy living and toned bodies and was famed for his innovative and futuristic designs, developing new shapes and fabrics.

Amongst others, the season's collection at Courrèges presented minis, slit dresses, cross wrap halter tops, flared high waisted pants and Courrèges vinyl jackets. A palette of bold colours - silver, blue, and pinks capture and highlight the comfortable ready-to-wear line by Nicolas Di Felice.
NICOLAS DI FELICE CONTINUES THE TRENDS AT COURRÈGES WITH FRESH AND YOUTHFULLY STRUCTURED SILHOUETTES
"His models enthusiastically flaunt around the field in knee-high leather boots and caps."