DIOR AUTUMN-WINTER 2022/23 COLLECTION

"Life and Hope"

BY XIAOXIAO - 12 JULY 2022
DIOR AUTUMN-WINTER 2022/23 COLLECTION
"The Paris Haute Couture Week"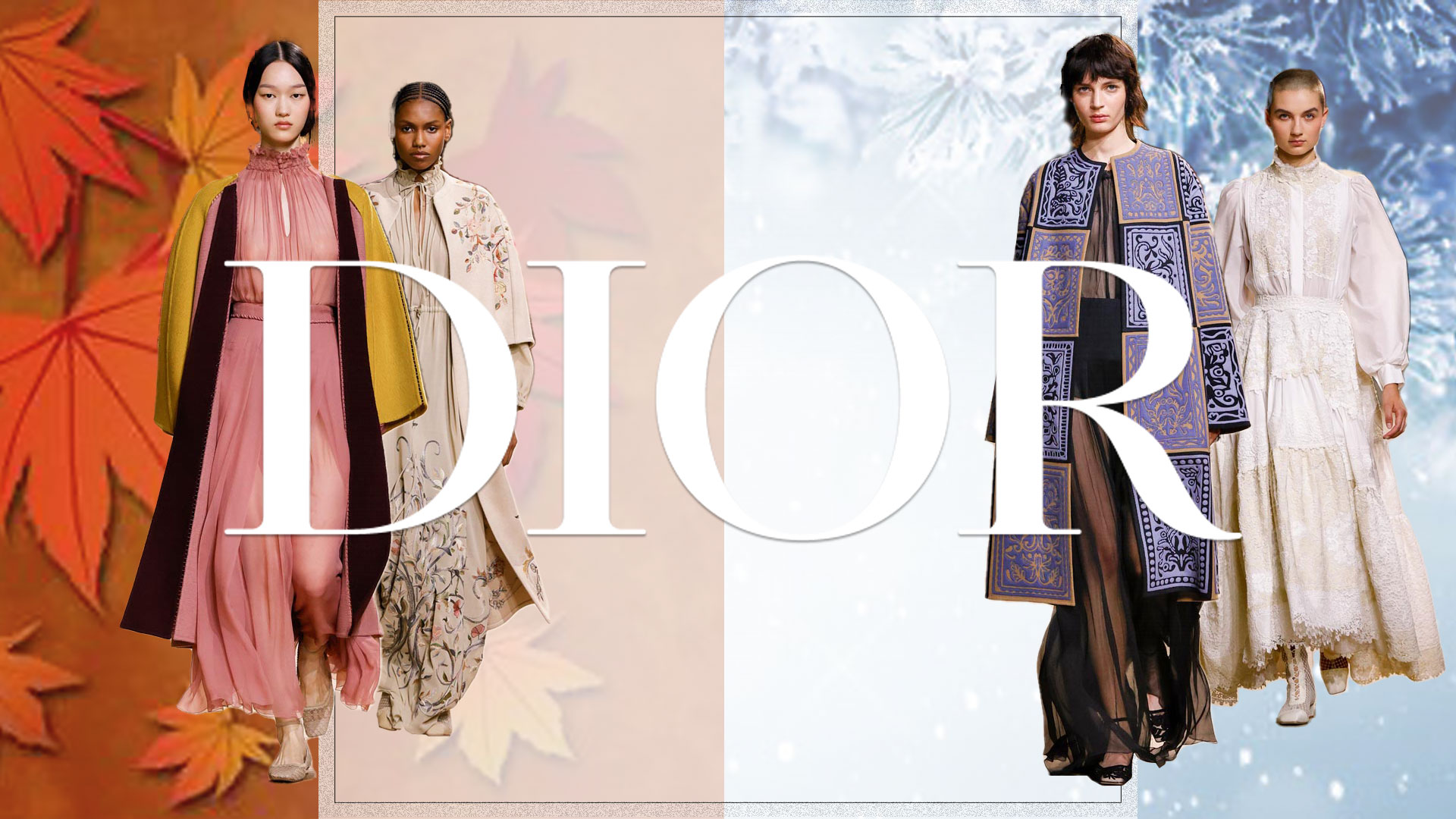 "Life and Hope"




---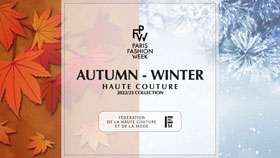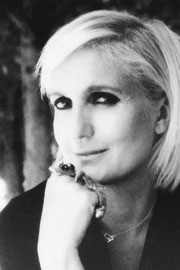 MARIA GRAZIA CHIURI
Women Creative Director - Dior

@mariagraziachiuri
@dior
dior.com


---
The Dior Fall-Winter 2022/23 Haute Couture Collection was revealed at the Rodin Gallery in Paris. Maria Grazia Chiuri, creative director of women wear, said on social media, "The central element in the imagery of this #Diorcouture collection is the tree of life, a symbolic representation of the world, the universe and spiritual life common to all mythologies and religions around the world."

This collection featured artwork by Ukrainian artist Olesia Trofymenko on the "tree of life" theme.

Dior also shares videos of conversations between skilled artisans, bringing our attention to folklore, tradition and life in the embroidery process of Haute Couture.

A white lace patchwork gown with three-dimensional rose embroidery looks wonderful and it is reminiscent of Mr Christian Dior.

Natural colours - light and dark creams used by Dior's skilled craftsmen on high-quality fabrics such as wool crepe, cotton fabric, silk and cashmere to present the power of art. And the embroidery comes to life with each moment the models in the show make.

The Dior collection sees traditional Ukrainian dress design in the shape and design details. Model wearing a cream dress with black and white fringes, derived from the "vyshyvanka" of the traditional Ukrainian dress. Maria Grazia Chiuri fused ethnicity and internationalism, showing a different kind of modernity and vintage.

Classical beauty is always so advanced, natural and elegantly reveals the beauty of women from the black and cream lace dresses with its medieval senses.

The romantic silk chiffon dresses are comfortable and elegant in addition to their light and airy feeling.

The classic bar jacket features a stand-up collar and is paired with a relaxed mid-length skirt for a mix of new and traditional.

In this season's Haute Couture Collection, Dior also expresses the curiosity and braveness of humans through art. Whether there is light ahead or not, the heart is always full of hope.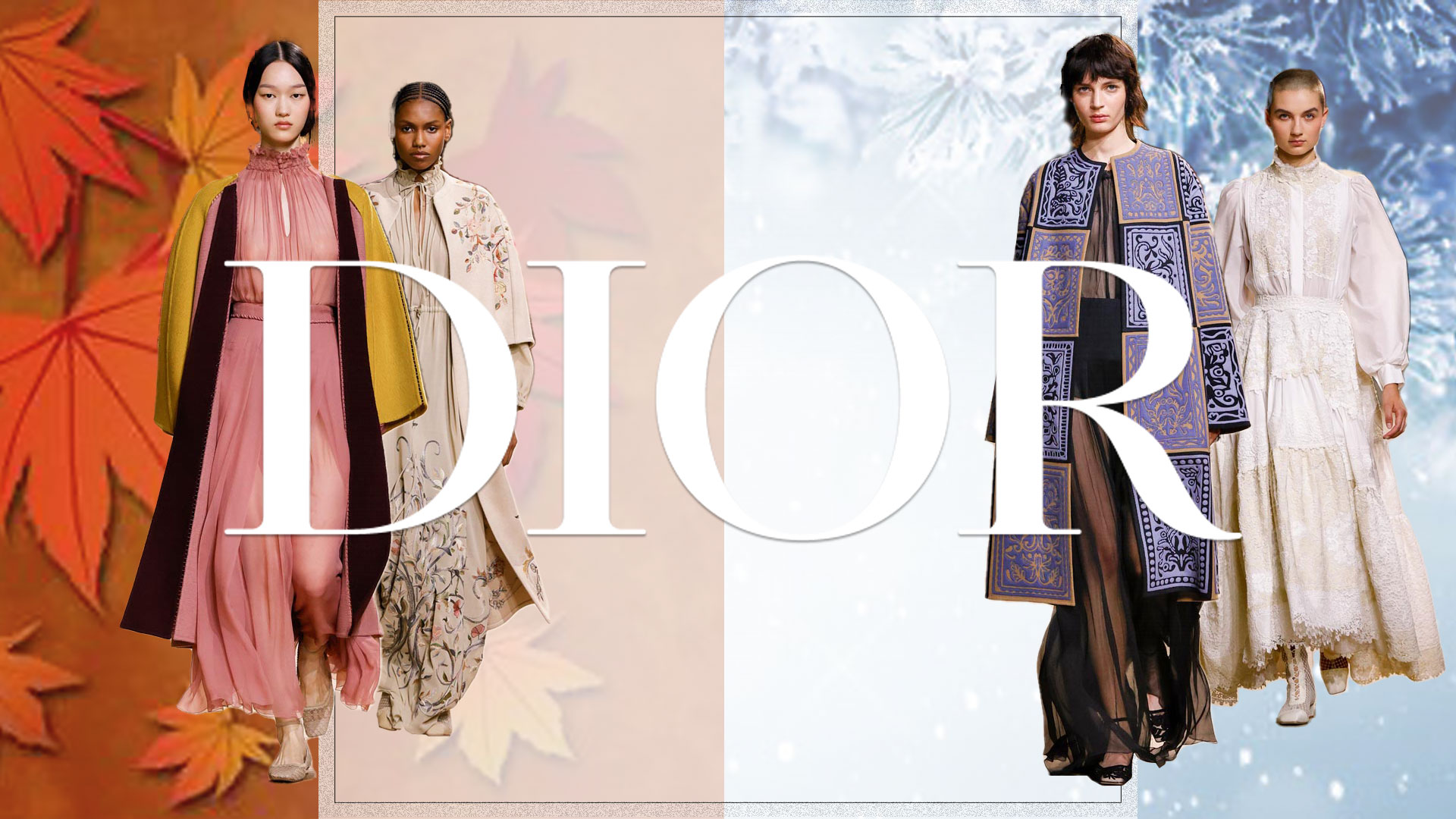 DIOR HAUTE COUTURE COLLECTION
The Autumn-Winter 2022-2023 Presentation
THE DIOR LOOKS