ELIE SAAB

"Fall/Winter 2023-2024 Haute Couture Collection"

BY SUNA MOYA - 26 JULY 2023
HAUTE COUTURE WEEK
"A GLAMOUR OF YORE"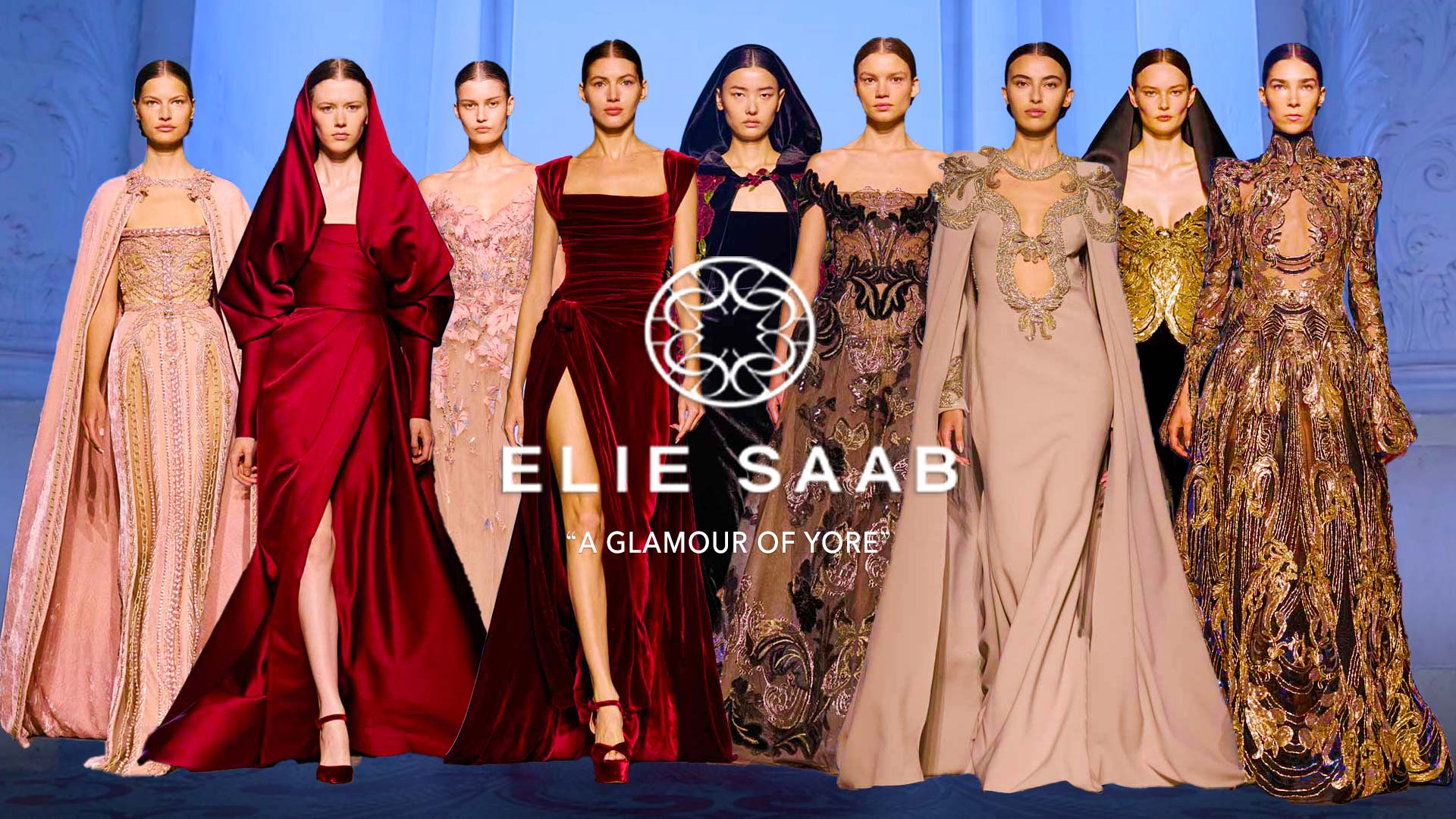 "A GLAMOUR OF YORE"
---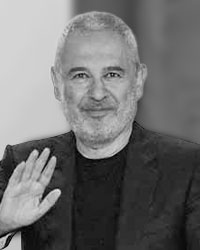 ELIE SAAB
Couturier

eliesaabworld
https://eliesaab.com


---
Elie Saab presented his Autumn/Winter 2023-2024 Haute Couture Collection at the Musée des Arts Décoratifs. Entitled "A GLAMOUR OF YORE" the collection invites us into his universe with his Haute Couture Collection that skillfully captures the theme of bygone times, artfully reimagined into modern shapes and versions.

Elie Saab's designs of this season possess an inherent quality that gracefully envelops the garments, embracing the beauty of curves and adding a touch of drama. This exquisite collection boasts a diverse range of forms and styles, carefully crafted to make every woman feel like a true goddess. He masterfully captures the essence of Renaissance elegance and royalty, exuding opulence through its lavish embroideries and intricate decorations.

Throughout history, the symbiotic relationship between fashion, art, and cinema has flourished, resulting in a splendid fusion of elements that remain tastefully understated and flattering. Gorgeous heroines from a bygone era graced the catwalk, donning dresses that effortlessly balanced structure and fluidity. Elie Saab's garments embraced the body, imparting a romantic allure to their walk and flowing skirts. The extraordinary marriage of noble materials such as taffeta, organza, silk chiffon, and satin exudes an air of refined elegance, exemplified by the amethyst silk duchesse fabric.

The essence of medieval aesthetics shines through in the capes, trailing trains, and décolletages, culminating in a lavish and dramatic celebration of opulence. From hooded capes to transparent veils, beautifully draped shoulders, and cascading trains, each piece exudes sophistication and timelessness, epitomizing grace and style. The lush texture of this fabric, combined with masterful tailoring, adds a regal touch to the collection. Featuring delicate sequined embroideries, semi-precious stones, and artfully woven voluminous elements, adorned delicate chiffon gowns gracefully accentuating their fitted bodices.
These ensembles were often complemented by matching capes or veils, elegantly veiling the head. Opulence and grandeur found their place amidst the refined materials and voluminous designs. Draped velvet, delicate silk, and lace coexisted harmoniously with dazzling rubies, amethysts, emeralds, and crystals. Tudor roses and golden armour came to life through the artful placement of sequins.

A feminine colour palette is comprised of powder pink and nude shades, followed by a more sophisticated array of colours, including green, burgundy, and various shades of black.

Elie Saab's gowns radiate elegance and captivating allure, embracing the unique essence of womanhood. From corsets providing gentle support to flowing silk chiffon creations, and floral bustiers delicately baring the shoulders, to the oversized bows adorning the bust, every detail weaves a tapestry of beauty and style.n this unparalleled collection, Elie Saab celebrates the very essence of femininity, skillfully capturing its boundless strength, grace, and undeniable influence.

As the grand finale approached, the bride emerged, a vision of ethereal beauty draped in a powder pink dress adorned with delicate embroidery gracing the neckline and sleeves. Her regal cape, boasting structured shoulders, adds timeless sophistication to her ensemble. Carrying a bouquet crafted from the same refined fabric, she leaves a trail of artistry, an emblem of grace and elegance stretching far beyond the eye can see.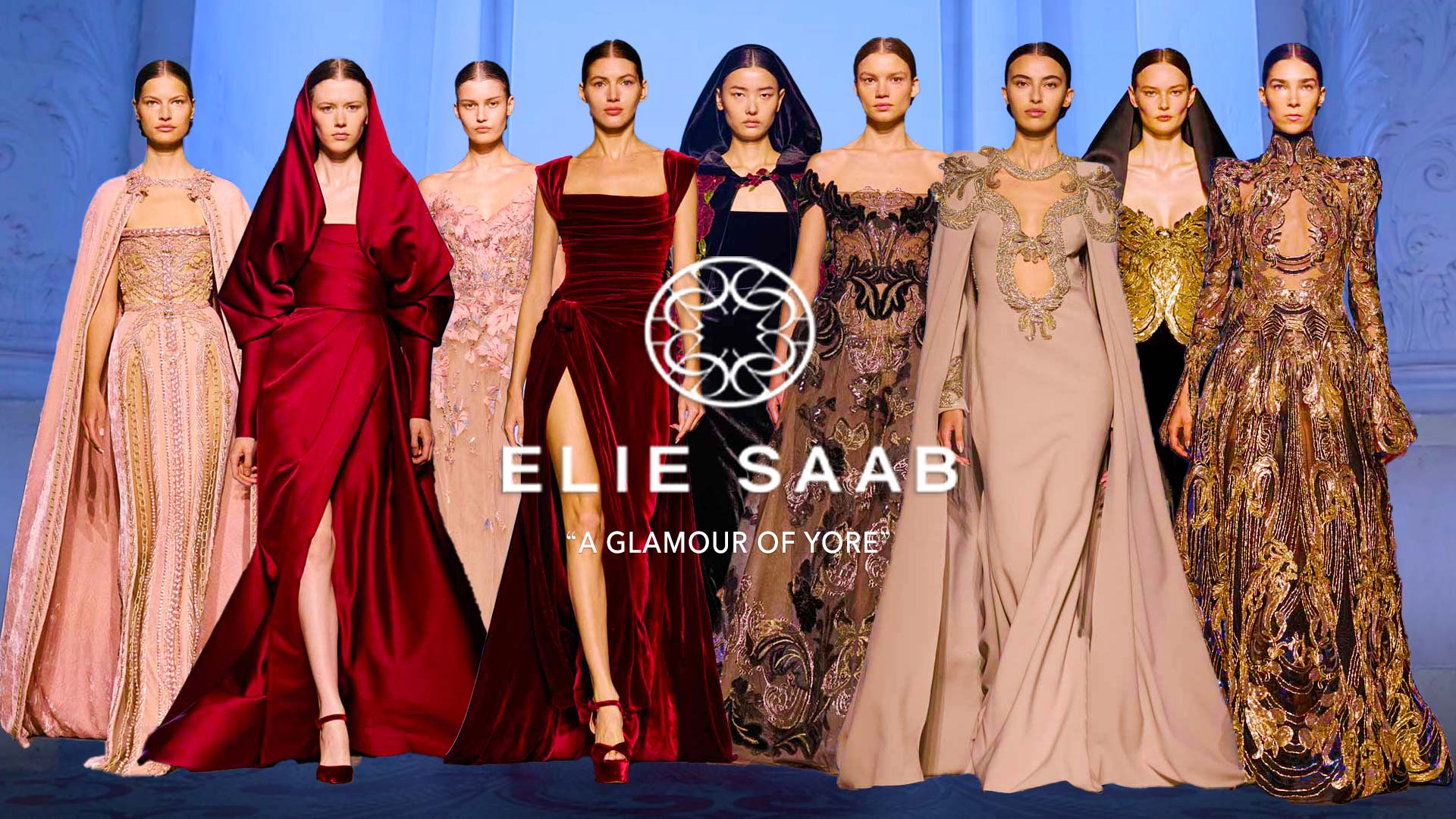 HAUTE COUTURE WEEK
"Elie Saab's Autumn/Winter 2023 Haute Couture entitled 'A GLAMOUR OF YORE' is a regal fusion of historical opulence and modern allure in captivating gowns."