IMANE AYISSI COUTURE AUTUMN-WINTER 2022/23 COLLECTION

"Miyené"

BY SUNA MOYA - 20 JULY 2022
IMANE AYISSI COUTURE AUTUMN-WINTER 2022/23 COLLECTION
"Miyené"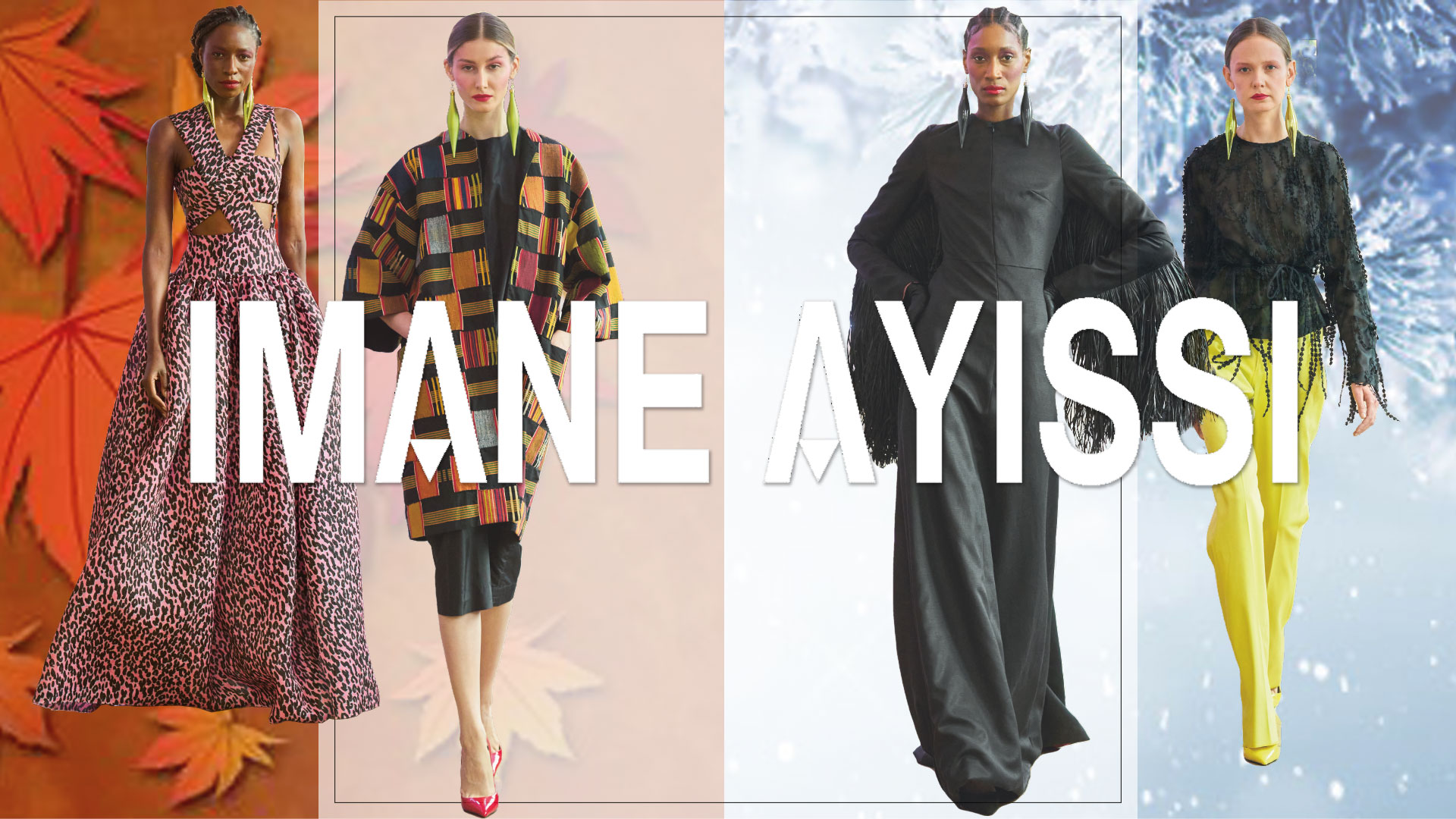 ---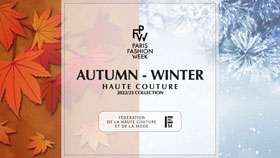 `

IMANE AYISSI
Designer

@imane_ayissi
imane-ayissi.com


---


"Miyené"




French-based designer Imane Ayissi has certainly made a name for himself and is making waves on the international market with his signature styles. The Cameroonian-born fashion designer launched his eponymous luxury label in Paris in 2004.

Today Imane Ayissi is considered one of the most successful fashion designers from Africa. He is also the first African designer to appear on the official haute couture calendar.

Imane has always stood out in the art world. He has been a successful ballet dancer and a model before he embarked on a career in fashion.

For his Autumn/Winter 2022/23 Couture Collection "Miyené" which means both appearance and "to be seen", we once again discover the artist's creative talent. The theme story in this collection was inspired by the physical appearances of African identity and cultures which have been emphasized by traditional hairstyles.

Imane Ayissi decided to team up with the Gaboneece artist Boris Nzebo for the fashion show. Nzebo who is from Gabon and started life as a hairstylist is now one of the most sought-after urban artists from Africa. Nzebo often takes inspiration from hair and explores hairstyles in human life as a medium to show social rank and culture using them as an inspiration for textiles processing and design techniques. Both of their names are featured on the textile graphics.

The result is a bold, strong and fresh collection, a colourful array of silhouettes with innovative fabric design, bold prints and liberal applications of raffia and silk fringing, and a long pleated white skirt with a printed silk blouse. African tribal art motifs, long dresses in animal prints, with tie-dye fabrics and body-hugging dresses.

Imane Ayissi offers us feminine silhouettes with sharp, refined and timeless pieces and attention-grabbing clothes.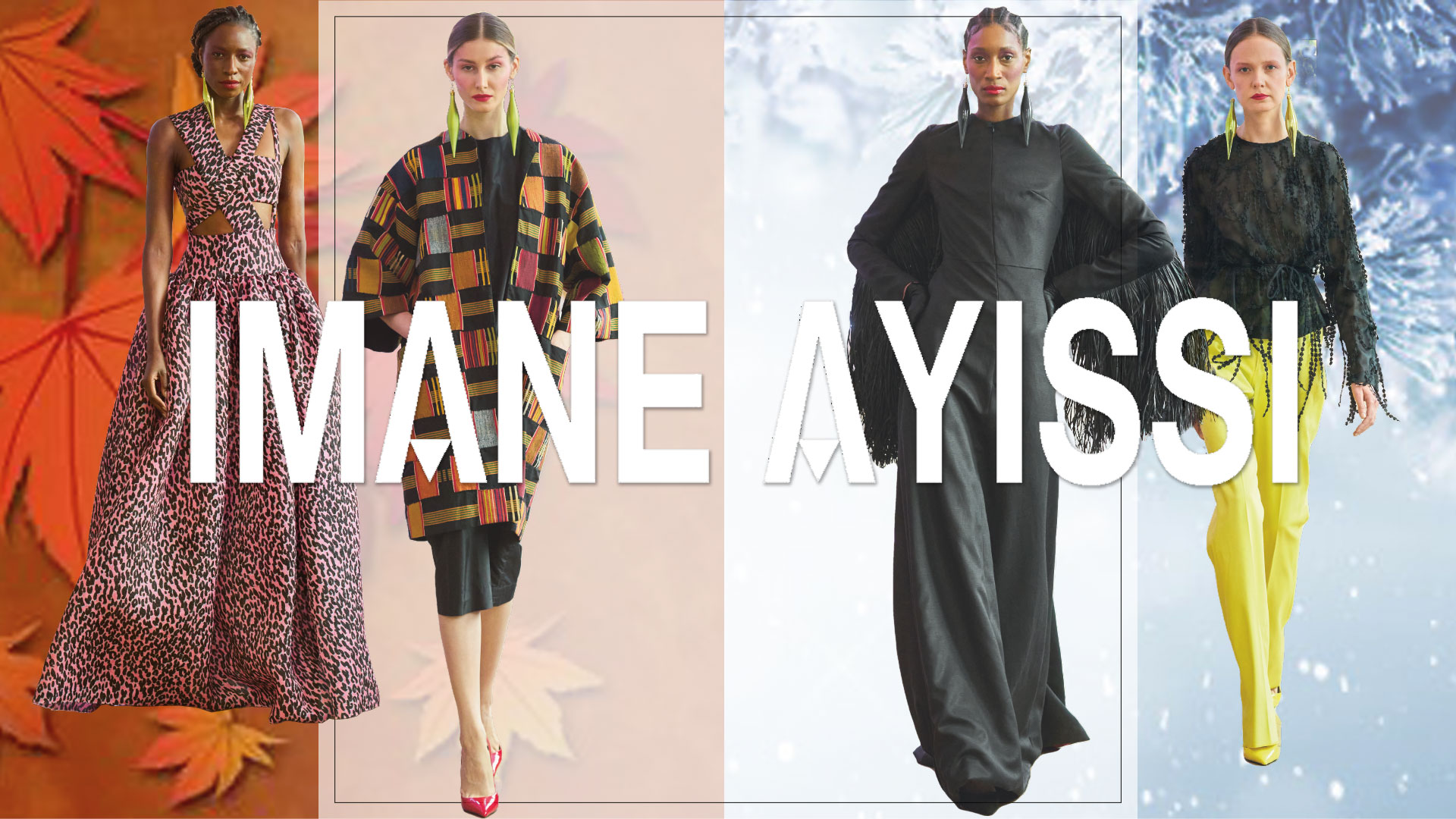 IMANE AYISSI COUTURE COLLECTION
The Autumn-Winter 2022-2023 Presentation
THE IMANE AYISSI LOOKS