JULIEN FOURNIÉ HAUTE COUTURE AUTUMN-WINTER 2022/23 COLLECTION

"The First Creatures"

BY SUNA MOYA - 26 JULY 2022
JULIEN FOURNIÉ HAUTE COUTURE AUTUMN-WINTER 2022/23 COLLECTION
"The First Creatures"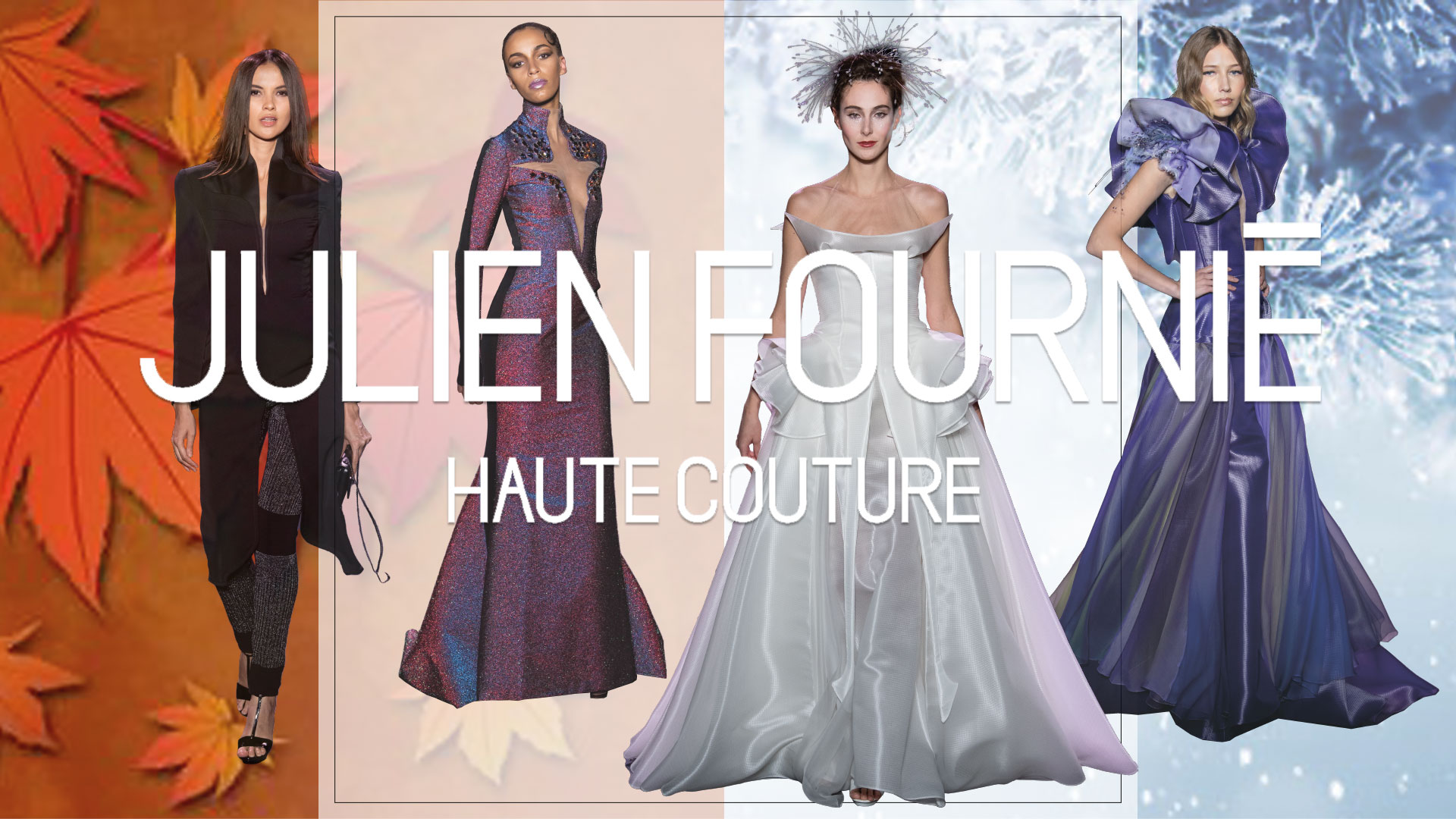 ---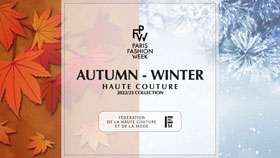 `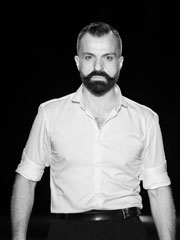 JULIEN FOURNIÉ
Designer

@julienfournie
julienfournie.com


---


"The First Creatures"


Designer Julien Fournié unveiled his Autumn-Winter 2022/2023 Haute Couture Collection following a two-year absence from the runway at the Bridge nightclub under the Alexandre III bridge.

The Fashion world is re-awakening to a new level of consciousness that puts creativity and ethical innovation at the forefront following the traumatic period of transition.

Eager to discover the collection of Julien Fournié, we embarked on his profound couture universe which is inspired by the open ocean and was titled "The First Creatures.""

We were able to step into his fantasy world where females have become superheroines out to save the world. The Julien Fournié oceanic creatures do not succumb to despair but derive their force and energy from their past wounds. They are proud and hold their backs upright, assuming their femininity and exerting their authority.

The show opened with a model who looked ethereal. She glowed as she moved sensually and gracefully down the catwalk in a white body-hugging fishtail dress. This season the collection was deep and dense and focused on shimmering metallic silhouettes with a colour palette featuring iridescent hues, black midnight shades of blues and white.

Dresses are designed in scantily glistening fabrics made from weaves containing metallic coloured threads, Lamy, lurex and sheer organza. There are sheer-nude fabrics embedded with motifs of fish scales. Futuristic and organic shapes representing the sea devil fish were inlaid into silk organza and tulle and are adorned on dresses and coats.

Julien Fournié collaborated with Adrian Colin, a glass artist who created some dazzling glass jewellery for the show. A manta ray fish glass necklace was featured. Manta rays are symbolic of balance and grace. Showcased as well are a stunning hand-beaded jellyfish body harness and headpiece. The Julien Fournié show took us beyond the ocean and the effect was captivating.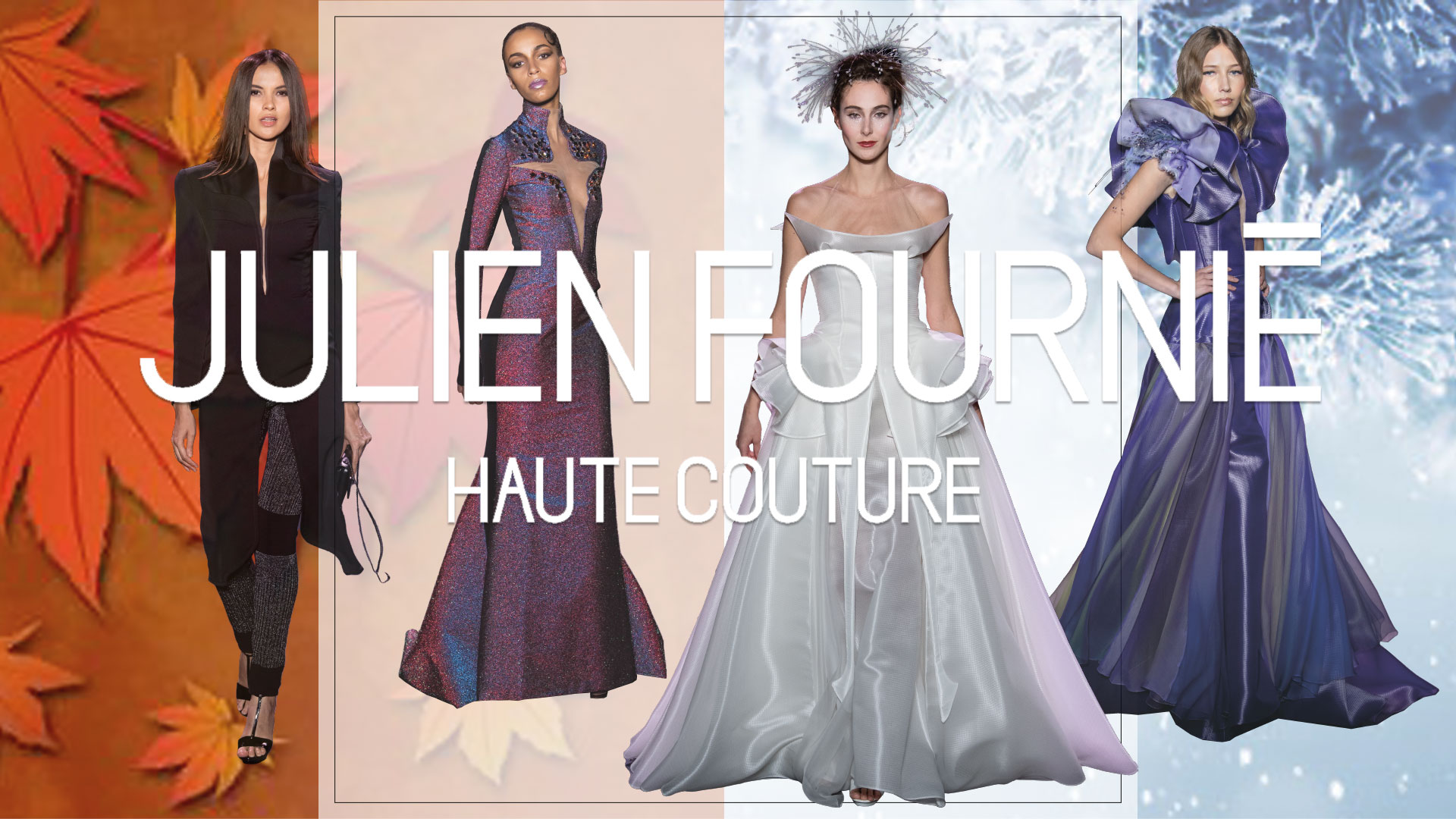 JULIEN FOURNIÉ HAUTE COUTURE COLLECTION
The Autumn-Winter 2022-2023 Presentation
THE JULIEN FOURNIÉ LOOKS