LOUIS VUITTON'S BALL AT THE MUSÉE DU LOUVRE

"As nighttime falls in Paris, the crystal clear glass pyramid glows brilliantly and the streets are illuminated with beautiful lights.., guests leave the Richelieu and the magic ball's time ends with the art of fashion continuing its flow..."
2022 SPRING-SUMMER READY-TO-WEAR

BY XIAOXIAO - 9 OCTOBER 2021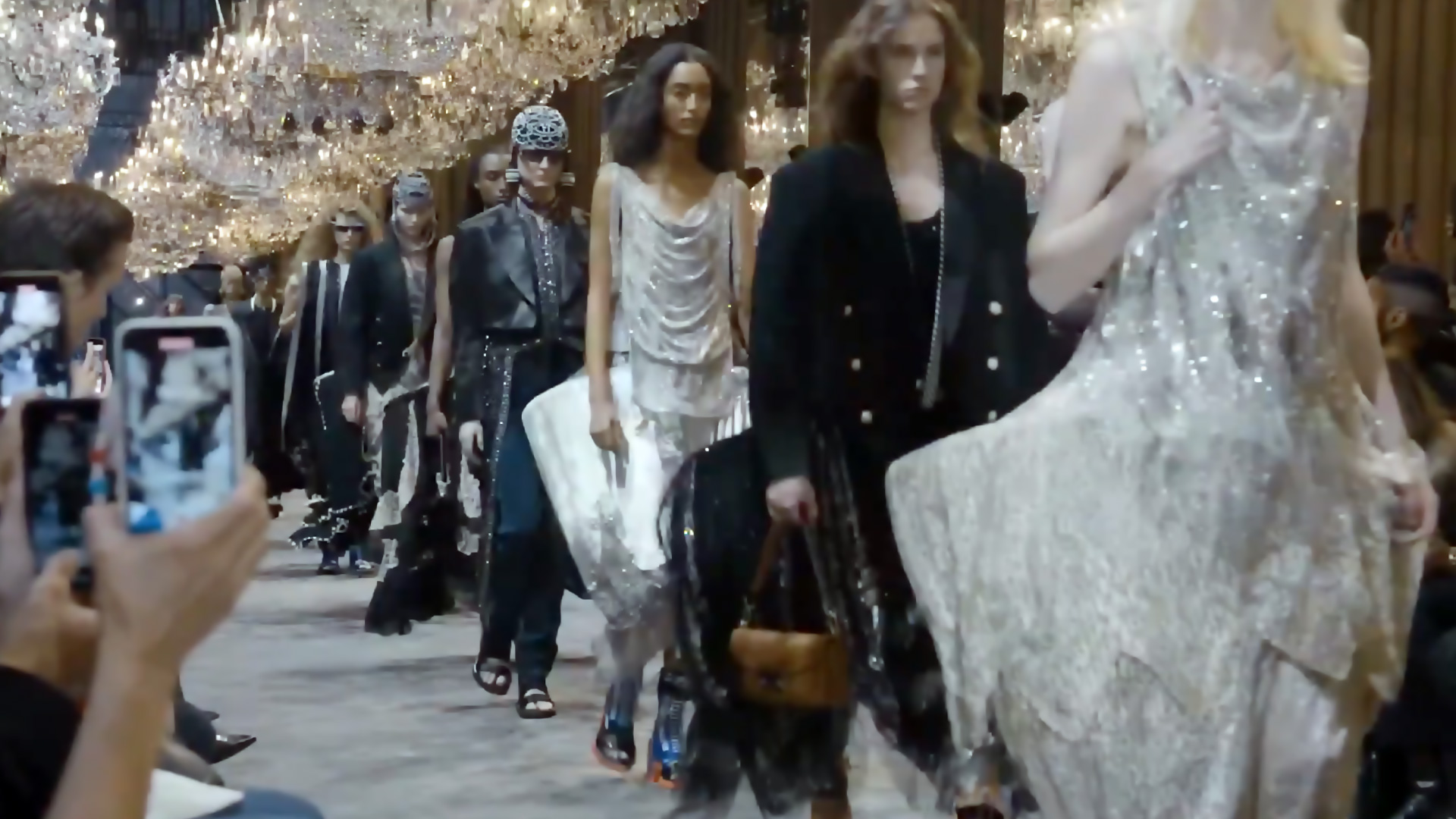 ---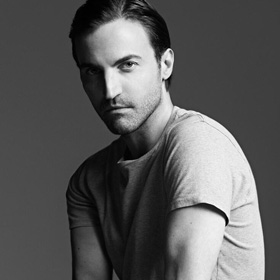 NICOLAS GHESQUIÈRE
Women Artisic Director


"I wanted to situate this ready-to-wear collection at the threshold of couture. It's unabashed luxury that demonstrates the opulence of the Maison's savoir-faire."

— Nicolas Ghesquière
@louisvuitton
LOUISVUITTON.com
---
It was 200 years ago since Monsieur Louis Vuitton met Queen Eugénie de Montijo, wife of Napoleon III at the Richelieu Wing of the Louvre and became the Queen's exclusive luggage maker. It became the choice of place for Nicolas Ghesquière, the women artistic director of Louis Vuitton to inaugurated a grand ball of time parading the magical flow of fashion from different eras for teh spring-summer ready-to-wear collection.

With the sound of the Paris bells echoing over Richelieu, the Louis Vuitton 2022 Spring/ Summer Ready-to-Wear Collection began under the grand crystal chandeliers in the Richelieu. Handsome men and pretty women in luxurious retro apparel that are with a mix of medieval classical and modern styles "flows" through with its melodious notes.

Exaggerated luxurious black, white, gold and dark blue three-dimensional shapes from the French upper class of the 19th century are matched with simple modern style wears connecting the past and the present with its unique silhouettes.

Thw mix of demin wears with elegant ones for daily wear is ever gaining popularity.

Elaborated lace ruffle collar tops over tailored jackets and matched with trousers and skirts provided men and women with fashionable retro temperaments.

White feathers are as cold as snow, black feathers are solemn & mysterious, and the elegance and retro polka dots all point to the fast and decisive personalities. Each look presented the mystery and nobleness of the wearer.

LV PETITE MALLE comes with a design from the original classic model. Its length is increased, making it more suitable for hand-carried in travels. Black & red, green & black coloured contrast patent leather bags with metal chains are the fashionable urban choice.

As nighttime falls in Paris, the crystal clear glass pyramid glows brilliantly and the streets are illuminated with beautiful lights.., guests leave the Richelieu and the magic ball's time ends with the art of fashion continuing its flow...
LOUIS VUITTON'S BALL AT THE MUSÉE DU LOUVRE
"As nighttime falls in Paris, the crystal clear glass pyramid glows brilliantly and the streets are illuminated with beautiful lights.., guests leave the Richelieu and the magic ball's time ends with the art of fashion continuing its flow..."