PARIS-BASED ARTIST AND FASHION DESIGNER
EKATERINA CHERKASOVA

"Turning Her Art Into One That Complements Herself and Her Inner Fashion World."

BY SUNA MOYA - 9 MAY 2022
PARIS-BASED ARTIST AND FASHION DESIGNER EKATERINA CHERKASOVA
"Turning Her Art Into One That Complements Herself and Her Inner Fashion World."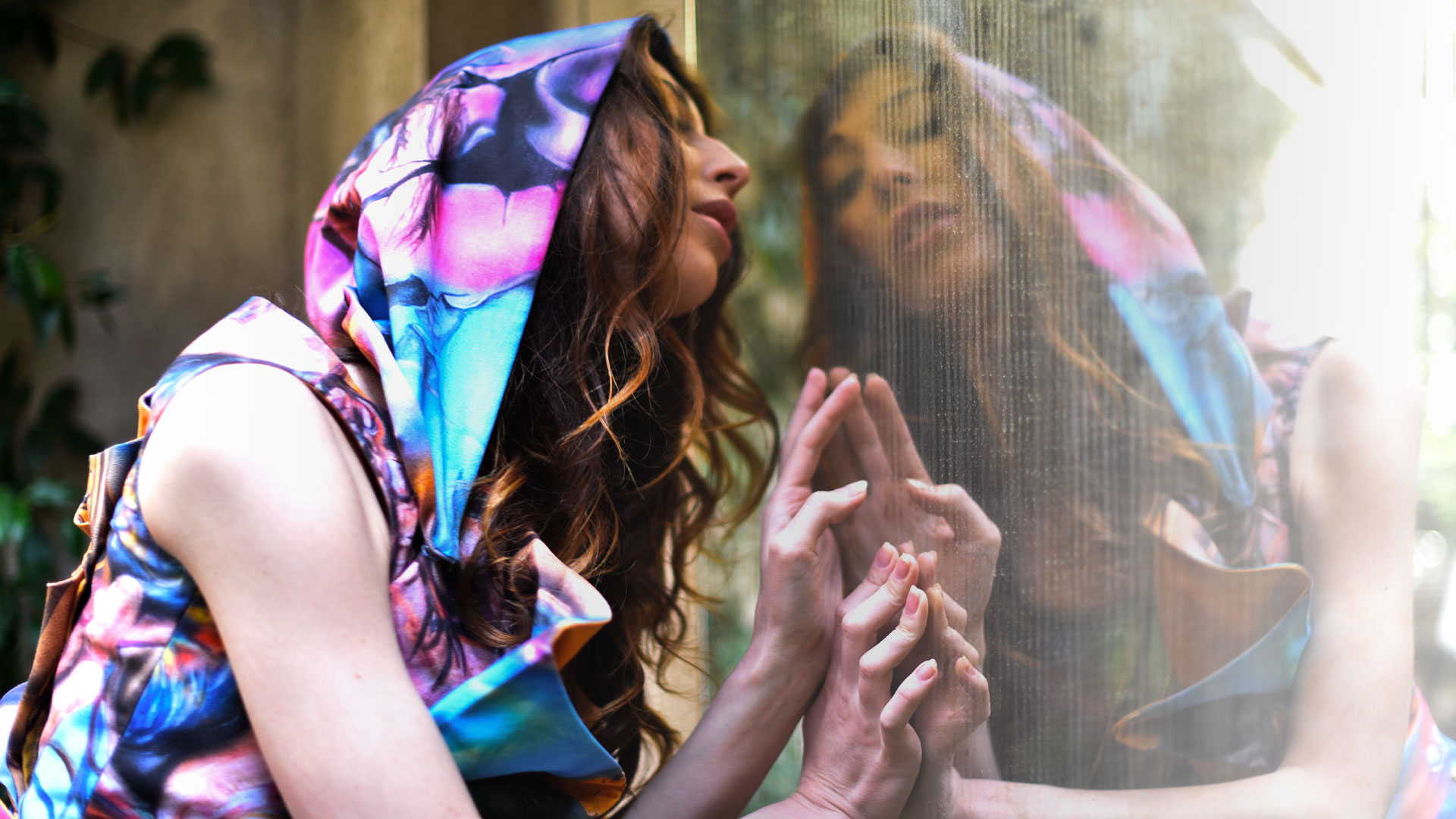 ---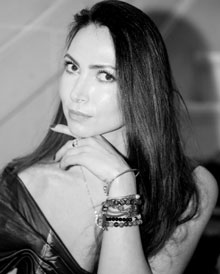 EKATERINA CHERKASOVA
Designer

@minervadecoration


---
HARMONY IN ART



When fashion and art co-exist in the same universe magic begins..! These two principal disciplines have been intertwined with innovativeness and have led Ekaterina Cherkasova to bring into life the perfect marriage of these two passions.

Ekaterina travelled to Paris at an early age to follow your dream to become an artist.

She has been drawing most of her life and for many years she has been searching to find herself. She came to Paris as a student and entered the L'école ICART to study as a camerawoman. Initially, she wanted to devote herself to photography and the cinema industry. She found photography as something magical, a different world a fantasy world far away from everyday life. But for personal reasons she had to abandon her studies.

It was in 2014 that she came back to her childhood passion for painting and entered École Blot - the French school of art.

She had studied at the Voljsky School of Arts before studying decorative painting at the École Blot, in Reims, France in 2015. The Voljsky School of Arts gave her a general knowledge of the history of art and the basics of drawing in watercolours, oils, still life, etc. At the École Blot, she further acquired work experience and technical knowledge. When she entered the École Blot, she already knew that she will devote her life to art and drawing. She decided to get a profession as a painter and decorator, learned the technics of the wall painting and optical illusion « trompe l'œil ».


Videography — MAÏSSANE FRITZ


FOLLOW QCEG MAG:
PARIS-BASED ARTIST AND FASHION DESIGNER EKATERINA CHERKASOVA
"Turning Her Art Into One That Complements Herself and Her Inner Fashion World."


We talked to Ekaterina for an inside scoop on her artistic inspirations and what her journey has looked like so far.



Over the last  years, you have continued your work as artist but have also evolved as an fashion designer, what is your real passion?
For me a fashion designer is an artist. I cannot separate these 2 professions as they both coexist inside of me.
When a designer sketches a future dress and then presents this dress in color, with paints and penumbras, he is an artist. The designer is an artist who dresses people in his art.
And as a designer I want to dress people in my art. As you know for my new collection I printed my surrealist and esoteric painting of fabric and designed the unique dresses that can be worn for any occasion.

What made you move into fashion design?
In 2017 I presented an exhibition of personalised leather jackets. I designed a leather dress to wear for the occasion. All of the guests at the exhibition were impressed by this dress, and for this reason, I decided to create a collection of customised leather dresses. Each dress with its unique character, colour palette and style. I cater for women who want to be individual and looking for that special dress for their personalised taste.

How did the brand "Minerva" come about?
I was looking for a special name for my brand. A name that will accompany and protect me in my profession. Minerva in Roman religion, is the goddess of handicrafts, the professions, the arts.

What are the experiences that shaped the designer you are now?
I do not have a formal education as a fashion designer. Everything I create as a designer comes from my experience as an artist, from personal experiences and inner vision of the world, from a fictional world and my emotions. Each fashion creation is unique in its color and its shape.  

How are fashion and art connected in your mind? What do you think fashion can learn from the art?
Fashion can use calorimetry to choose the colours that match and could be worn together. We could also use the mosaic in fashion to combine different colours.

What made you decide to combine fashion and painting in such a unique way?
I would like to create dresses that could be worn by unique women. As a child, I always wore dresses designed by my mom, unique dresses that nobody else could have. My dream is that every woman could find her own dress among my creations. The one that will show her personality.

Let's talk about your style. Through your work you are exploring energy, emotion, and tranquility in your life experiences ?
My paintings are my emotions and emotions of my family and friends, and the positive energy that I collect from people around me. When I print my paintings on a piece of fabric or draw on leather cloths, I like to project my positive energy into my creations.

Do you have any role models or personalities you admire when it comes to style and design?   
Thierry Mugler, Jean-Paul Gaultier and Yves Saint Laurent  

Why did you choose to work with leather?  Does it give you more freedom of expression compared to textile only? 
I like the texture of the leather. When I draw on leather, the result is more realistic than when I draw on fabric. Each dress has been designed with its unique style and personality.

How do you design your pieces? What are your influences, and who is your ideal customer? 
Initially, I was inspired by a picture that I wanted to draw for the dress. And this drawing which is printed on the dress will inspire the shape of the dress and its style. For example, for my dress « Cannes Festival » I wanted to draw a Palme and a cine-film on it. That's why the colour of the dress is gold and the shape of the dress reminds us of the Palme, the symbol of the festival. Each dress is the dress of my dreams. A dress that I could wear myself.
I am also inspired by the woman's body and beauty. My dress should be worn by a woman who wants to be noticed, she wants to be feminine and desirable. Her age and morphology don't matter, my dress should make a woman feel good and confident in herself.  

Finally, what do you wish to accomplish this year, both in terms of career goals and personal life?
I would like to open my boutique and atelier in Paris, where I can work and sell my cloths and art. I'm now working on my e-shop and my products will soon be available online. I would like to create a new collection of menswear. And I would like to promote my brand in New York and London. I like very much the energy of these cities and my dream is to win them over with my art and fashion.

Concerning my personal life, I appreciate my freedom and I would like to fly with my own wings.

Thank you for your time, dear Ekaterina. It has been a pleasure speaking to you.
---