SBNMGNY COLLECTION BY SEBNEM GUNAY
"Get in shape. It is all about individual flair."

By SUNA MOYA - 2 MAY 2020
SEBNEM GUNAY - A New Groovy Look To The Fashion World
---
Acknowledgment - CLD PR - Los Angeles

---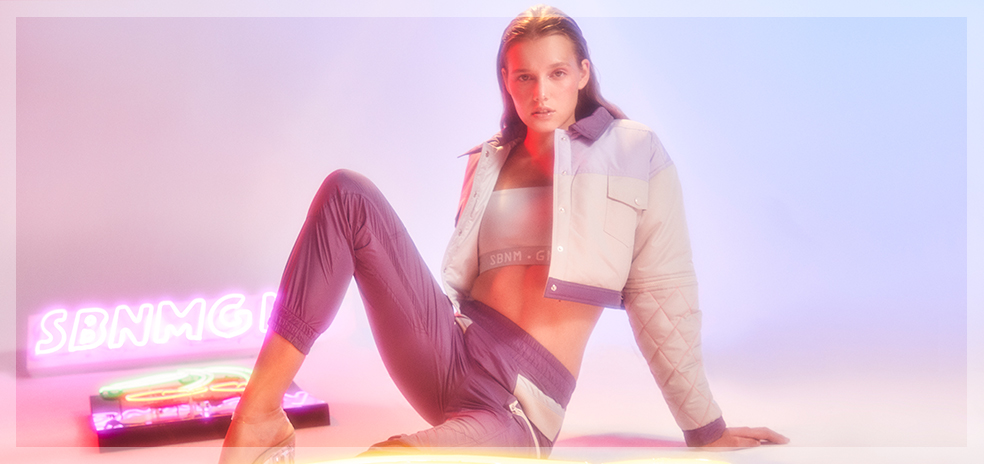 Traditions moving forward with current trends and staying groovy is a matter of choice. Change is the natural law of life and there is no better way to ride the wave of change than by checking out the latest 2020 SBNMGNY Collection from the Belgian-Turkish designer Sebnem Gunay.
It is no secret that hip hop culture has become a mainstream fashion trend that focuses on sport-inspired clothing This brand aims to make you feel good in your skin and its inspired collection gives a distinctly new world feel.From leaps and turns, we just love this energetic feeling about the freedom that the designer envisions.
Whether as streetwear or loungewear, this collection allows relaxed and easy movements. The brand's style is versatile, flexible, and offers a new groovy look to the fashion world.
Busy or relaxed, this collection spells out femininity, with provocative sexy undertones, featuring zipped bodysuits, dresses, tracksuits, tops, bottoms, or bomber jackets. These super cool modern designs come with an array of kaleidoscope colours. Just add that sexy leotard with a pair of skates for that one-of-a-kind entrance to a new and groovy scene.
Get in shape. It is all about individual flair.
Trust us...!
SEBNEM GUNAY "Get in shape. It is all about individual flair."