THE CHANEL 2020-21 FALL/WINTER READY-TO-WEAR FASHION SHOW
"Paris Fashion Week"

By MeeKar - 10 MARCH 2020
PARIS FASHION WEEK THE CHANEL 2020/21 FALL/WINTER READY-TO-WEAR FASHION SHOW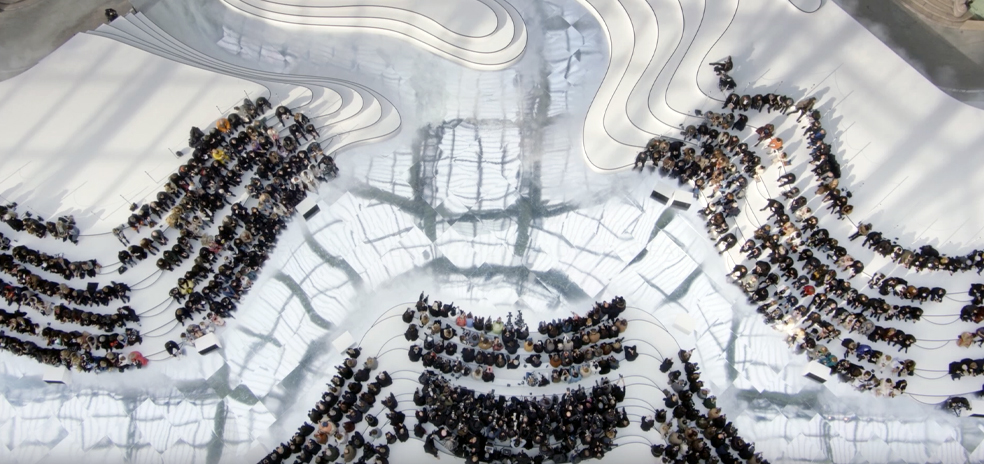 The CHANEL 2020/21 Fall/Winter Ready-to-Wear Fashion Show was held at the Grand Palais in Paris. Guests were seated on curvy stepped seats with pure black layers on the edges resembling "map contours" when viewed from the top elevation. Models paraded on specially set reflective floors with projected haze, like walking on the dream-like path.
Chanel made a live telecast show on its official social media network platform for the first time for everyone to see their show.
Italian supermodels Vittoria Cerretti and Rianne Van Rompaey opened the show with a relax casual stroll around the audience. Whilst continuing the classic elements and essence of CHANEL, Chanel's creative director Virginie Viard also expresses the power of women's simplicity and purity at this show. The models were paired with light tweed outers and wide-leg pants with eye-catching cross pearl necklaces, polka dots stockings showing the beauty of women's freedom and elegance as well as their strength.
PARIS FASHION WEEK THE CHANEL 20/21 FALL/WINTER READY-TO-WEAR FASHION SHOW
THE PARIS FASHION WEEK - Snapshots from the Chanel Show
---