WELCOME TO THE MANSION OF MISTER TRIPLE X

SUNA MOYA - 31 MARCH 2020
CODE OF ENTRY: A Pair of Triple X Bunny Ears
PRODUCTION
---
Designer: ERIC ROSETA FOR MISTER TRIPLE X | Art Direction, Styling & Text By SUNA MOYA | Photography & Post Production By NAHOKO SPIESS Assisted By MARKO RISTIC | Models - BRANKO KASERIC, KLIPA SRDAN, KONSTANTIN MATIZ, LIDIJA VESELINOVIC, LUKA RAJIC, SANDRO YVES WEDER, SOFIJA GALOGAZA (DMG Paris) | MakeUp By MARIJA ISIDOROVIC & JELENA UZELAC FOR INGLOT SRBIJA | Hair By BUBA KORAC MACESIC FOR UNIQ SALON | Logistic Assistant MILAN JANKOVIC | Location FIRCHIE THINK TANK - NOVI SAD | With Thanks To SERBIA FASHION WEEK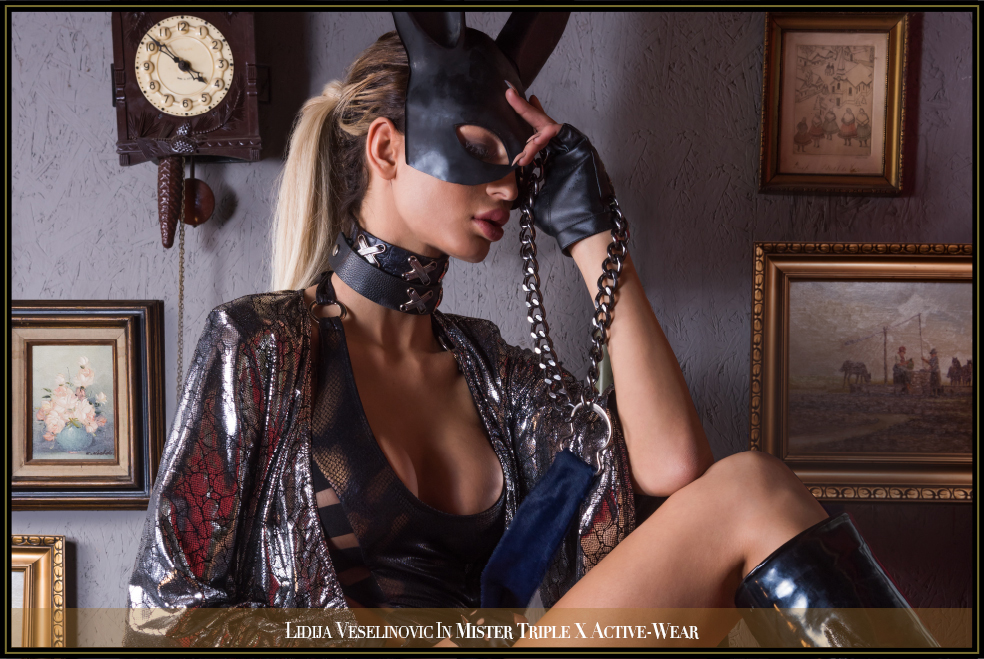 I t's a bunny world at the Rabbit mansion. But let us get sportive. This action is necessary as exercise helps build a healthier society. Mister Triple X Active-Wear, designed by Erik Rosete offers a range of designer workout clothing for men and women.
Functional designs made with comfort in mind.
This collection is designed to hold you up during heavy lifts, and strenuous workouts. Or just slip into one of those edgy and sedative Kimono Dressing Gowns for that moment of relaxation.
CODE OF ENTRY: A Pair of Triple X Bunny Ears
CODE OF ENTRY: A Pair of Triple X Bunny Ears
FOLLOW QCEG MAG